2019 marks the end of a decade, so we decided to bring you an extra special gift to celebrate it. Let's have a look back at this year's most interesting stories from the European modern railway scene, as seen on Railcolor News.
065 days in a nutshell is a hard thing to do. So rather than making a detailed overview, we decided to stick to the facts and bring you a list of our best publications over the past year. Behold, the most-read news stories of 2019. Let's begin with the Top 10:
#1: Deutsche Bahn's order of 23 Talgo 'ECx' passenger trains
Announced in early February and officially presented in March, this project was the absolute highlight of the year 2019. And no wonder, as it marks a new chapter in the railway history of Germany. A frame contract for up to 100 trainsets (both cars and locomotives) with a speed of up to 230 km/h. The initial order has been already placed and it includes a total of 23 trains valued at EUR 550 million. Read on the full details below:
[DE] Deutsche Bahn to order 23 Talgo passenger trains [updatedx3]
[DE] Deutsche Bahn presents the 'ECx' by Talgo in Berlin [updated]
#2: A preview of the FLIRT XL for S-Bahn Rhein-Ruhr
Seeing is believing. The first public appearance of the FLIRT XL for the S-Bahn Rhein-Ruhr gathered a lot of interest. Back in October 2016 Verkehrsverbundes Rhein-Ruhr (VRR) selected Abellio and Keolis as the new operators of its rapid transit railway network: the S-Bahn Rhein-Ruhr. Designated as 3429 001, this EMU is one of 24 five-car units, which will be deployed on lines S3, S9, RB3, RB40, RB41 of the rapid transit network. But there's more of course:
#3: Chinese locomotive power for Rail Cargo Hungaria
Chinese CRRC is an emerging protagonist on the European railway scene. The largest rolling stock manufacturer in the world is actively working on making its breakthrough across Europe. The hybrid shunters for DB were a solid first step, and they were followed by several other customers, such as Leo Express from the Czech Republic and the Macedonian railways. Owned by ÖBB, Rail Cargo Hungaria will receive a total of 4 CRRC locomotives (2 hybrid shunters + 2 mainline electrics), which it will be testing for a period of 4 years. Check out our project overview below for further details:
[HU / Expert] Made in China: new locomotives for Rail Cargo Hungaria
#4: The first ICNG for the Dutch railways
We now move to the Netherlands. In April the very first 'InterCity Nieuwe Generatie' (ICNG) left Alstom's plant in Katowice. Designated as 602 001/6001, the unit was seen in Dresden, Germany a month later. With revenue services scheduled to begin in 2021, Alstom has enough time to complete all the testing and authorization procedures, which, by the way, are quite diverse. Learn all the details in our original article:
[NL] First ICNG for the Dutch railways leaves Alstom factory in Katowice [updatedx3]
#5: The 'I am European' design for DB Cargo's Vectrons
DB Cargo Deutschland's all-white Vectron locomotives served a purpose. They were given a pro-European branding, featuring the 'I am European' slogan. 193 360 was the first one to debut the blue-striped design, and 193 362 followed along at the Transport Logistic trade fair in Munchen. Finally, 193 364 appeared in mid-July.  The article below features all three locomotives, along with some extra details which we gathered specially for our Expert subscribers:
[EU / Expert] DB Cargo Vectrons in 'I am European' design [updated x2]
#6: Deutsche Bahn buys 30 new ICE trains – but can they afford it?
More news from Germany. On 07.11.2019 the board of directors of Deutsche Bahn officially approved the acquisition of 30 new ICE trains. It is the next step in DB's plan to accelerate the expansion of its long-distance train fleet as ridership numbers are growing and competition is looming. However, DB has a serious debt problem – over EUR 20 billion. Follow along our in-depth analysis to get the full picture:

[DE] Deutsche Bahn buys 30 new ICE trains – but can they afford it? [updated]
#7: Baureihe 120 for Widmer Rail Services
It's time for a classic. With so many brand new electrics pouring into the fleet of DB, several representatives from the beloved series 120 have begun living a 'second life', working for private operators in Germany. Such is the case of Widmer Rail Services (WRS) which acquired two locomotives of the type, plus an extra one to be used for spare parts. Our dedicated article has been updated several times since it was originally published so that you don't miss a thing:
#8: A special livery for Railpool's 151 075:
We're staying with the classic theme and moving on to Railpool which released several overhauled classic electrics, sporting its distinctive livery (for example 155 138 and 151 062). This time, it's 151 075. This German oldie will be getting a unique livery, which relates traditions with the future. In this Expert special we share the design with you:
[DE / Expert] Coming soon: a new livery for Railpool 151 075
#9: The new design of MRCE > Rail Force One X4E-623
Talking about an eye-catching livery! This one has a special value for the Railcolor team, as our Simon Wijnakker is the man behind this project. We've featured some extra detailed pictures and a video in our presentation of the locomotive. Enjoy!
[NL] Happy hunting! The new design of X4E-623 for Rail Force One [updatedx2]
#10: The first Desiro HC for Baden-Württemberg
We are now halfway there. The middle place of our 2019's top 20 goes to the Desiro HC for the German state of Baden-Württemberg. The yellow/white EMUs will be operated by DB Regio starting in June 2020. In our preview, we show you images of units 1462 001 and 1462 002 at the tracks of the Siemens test and validation center in Wegberg-Wildenrath:
[DE / Expert] This is the first Desiro HC for Baden-Württemberg [updatedx3]
#11-15
For the sake of brevity, we will show the positions between 11 and 15 in a shorter layout. Let's resume with number 11:
#11: Stadler Rail in the Pacific: 34 diesel-electric locomotives for Taiwan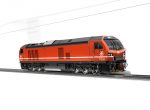 Stadler has won a tender for the supply of 34 diesel-electric locomotives to Taiwan Railways Administration (TRA) in Taiwan. It is the first major order for rail vehicles of the Swiss manufacturer in the Pacific region. [Click to read more]
#12: Westbahn wants Chinese trains – DB AND ÖBB interested in the KISS fleet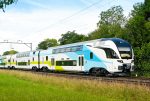 In late March the news was out: Westbahn had decided to sell its KISS EMUs, intending to replace them with CRRC-built ones. However, we now know that instead of doing the latter, the Austrian private operator will be ordering newly built KISS trainsets from Stadler (again). [Click to read more]
#13: Co'Co' expansion: ELP closes frame contract for up to 100 locomotives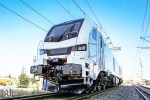 Another clear trend for 2019 – the return of the Co'Co' hybrids/electrics across Europe countries. European Loc Pool will be ordering up to one hundred six-axle locomotives in different configurations. The construction of 20 of them begins at once (the contract was signed in May). [Click to read more]
#14: Angel Trains > Hull Trains 802 301 on its way to the UK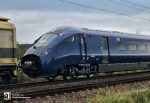 We move on with what used to be a sneak peek of Hull Trains' 802 301, while it was being transferred from Hitachi Rail's plant Italy to the UK. A total of 5 such units will be delivered to Hull Trains. In December we saw the 'Paragon' bi-mode being officially presented in its final design. [Click to read more]
#15: DB acquires Westbahn's KISS fleet – new trains for Westbahn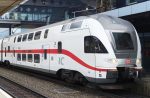 We already mentioned this one in the #12th place – the former KISS EMUs of Westbahn. However, this story brings Deutsche Bahn's perspective on the acquisition. More importantly, it shows the preliminary IC design they will be receiving. Stadler will be upgrading these units to fit the needs of the German state railways. [Click to read more]
#16-20
It's time for the last 5 stories which qualified for our Best of the Year chart. We'll go over them real quick:
2020: Happy New Year
And this is it. This was 2019, as seen by your editorial team at Railcolor News. The past year brought us all these exciting news, we hope you enjoyed reading them as much as we did enjoy writing them and bringing them to your attention. Have a great start of 2020!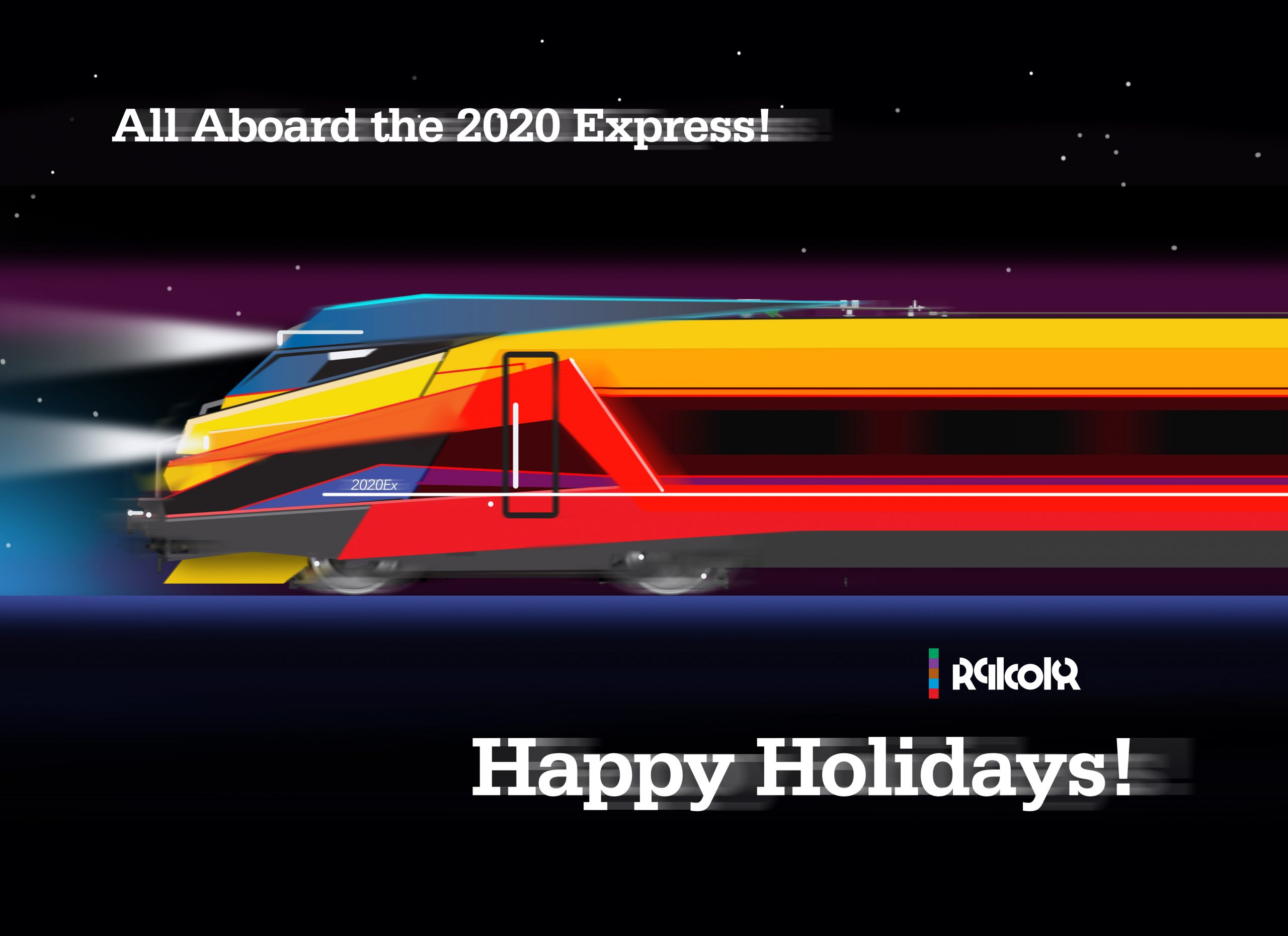 Pssst! Still here? If you'd like to support our independent digital journalism 'on tracks' throughout the next year, check out our Expert content offers. Perhaps this could be a nice present for a friend or a colleague of yours?