It is multi-system, hybrid-ready and coming to Europe in the second part of 2019. This is the new design EMU for Leo Express, a result of the close cooperation between Chinese train manufacturer CRRC and various suppliers from the Czech Republic. 
Yes, it looks different, very different, distinctive. Today Leo Express, the open-access operator from the Czech Republic, has released the first images of its new electric trains, currently being built in China. In the second half of this year, the first EMU will arrive in Europe per boat:
This slideshow requires JavaScript.
CRRC is finalizing the construction of the three trainsets that were ordered in 2016, costing around CZK 5 billion. If successful, Leo Express will be able to order up to 30 extra trains, options that are part of the current frame contract.
Want to read all our [Expert] articles? We have a special offer:

20% Czech content
Czech design studios and domestic suppliers played a part in the design, development, and construction of the EMUs. Around 20% of the components are 'made in the Czech Republic.' The result is an exclusive design for Leo Express.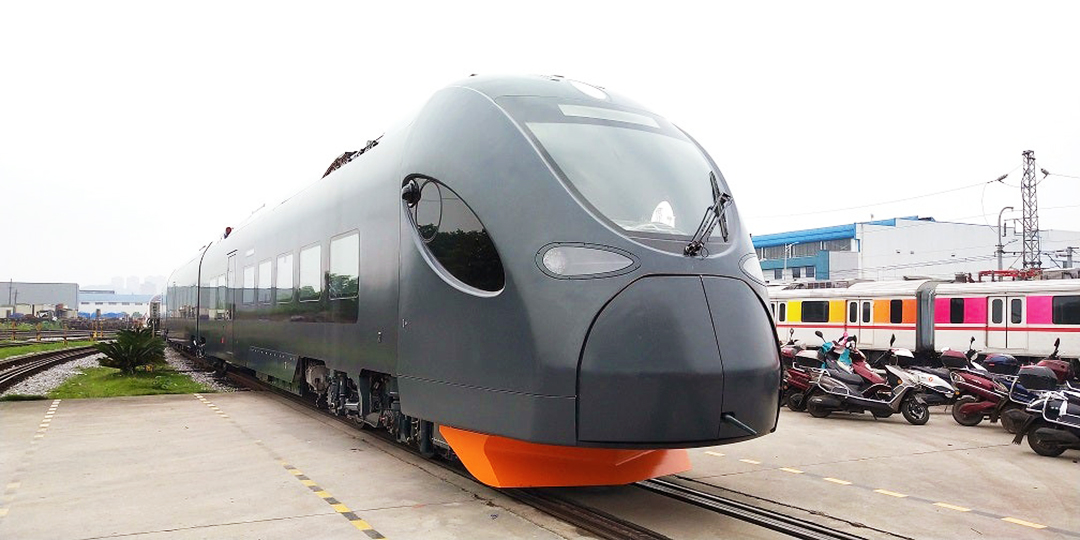 Unique exterior design
Peter Koehler, CEO of Leo Express, states that Leo Express owns the design and concept of the EMU. The distinctive exterior design, specially developed for Leo Express, will help the operator top strengthen its brand identity. These black trains will be typical for the operator, on both national and international connections.
Peter Koehler says: The EMUs will be multi-system and 'hybrid-ready' – making it possible to deploy them anywhere in Central Europe. Specific routes are not mentioned.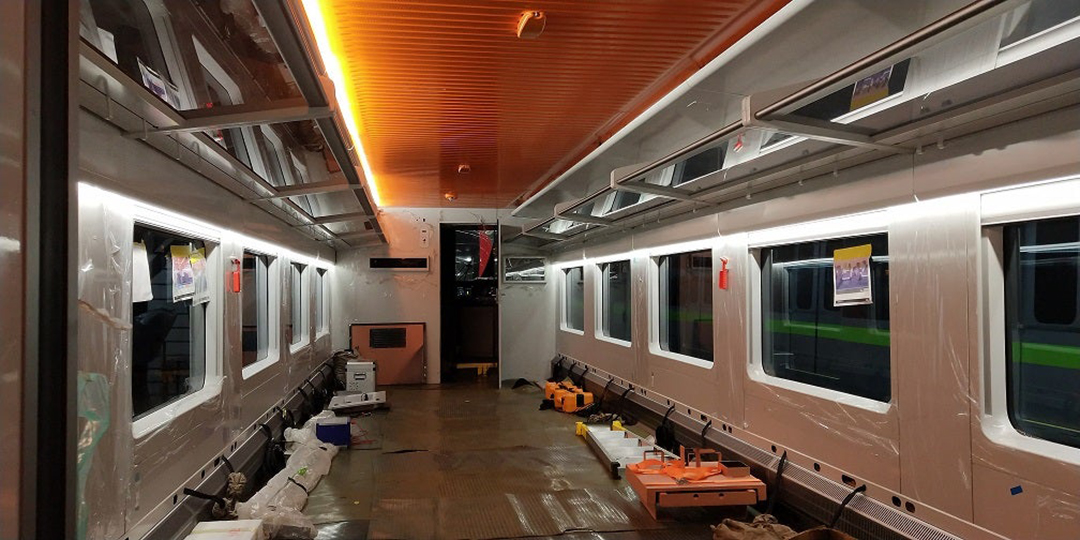 Customer insights define new interior design
Insights about Leo's customers are the basis for the layout, design, and functionality of the new interior. The trains will feature a kitchen that will serve fresh snacks. Plenty of space will be available for strollers, bikes, skis, and luggage. Dedicated compartments for families and 'higher class' travelers will be implemented. Of course, power sockets, USB connectors, airconditioning and wifi are part of the base package.
The first train will be delivered to the VUZ Velim test center in the second half of this year. From there, the authorization process will start.
Leo Express also reminds us about the Coradia LINT DMUs. Refurbishment is ongoing. The first trains will enter service in December 2019, on lines in the Pardubice and Zlín regions.