Dutch rail freight operator Rail Force One, a member of the Rail Innovators Group, has released MRCE electric X4 E-623 in a remarkable new design, created by Railcolor Design. The machine now has some serious appetite for fresh rail cargo. 
Update 27.08.2019 – Video:
Rail Force One is a member of the Rail Innovators Group and headquartered in Rotterdam. The X4E-623 is an A-10 Vectron locomotive with DE-AT-PL-NL-CZ-SK-HU-RO package. This particular one will be used for various freight trains in the Netherlands, Germany and Poland. We are happy we got the chance to create this new design for Rail Force One. Enjoy and happy hunting!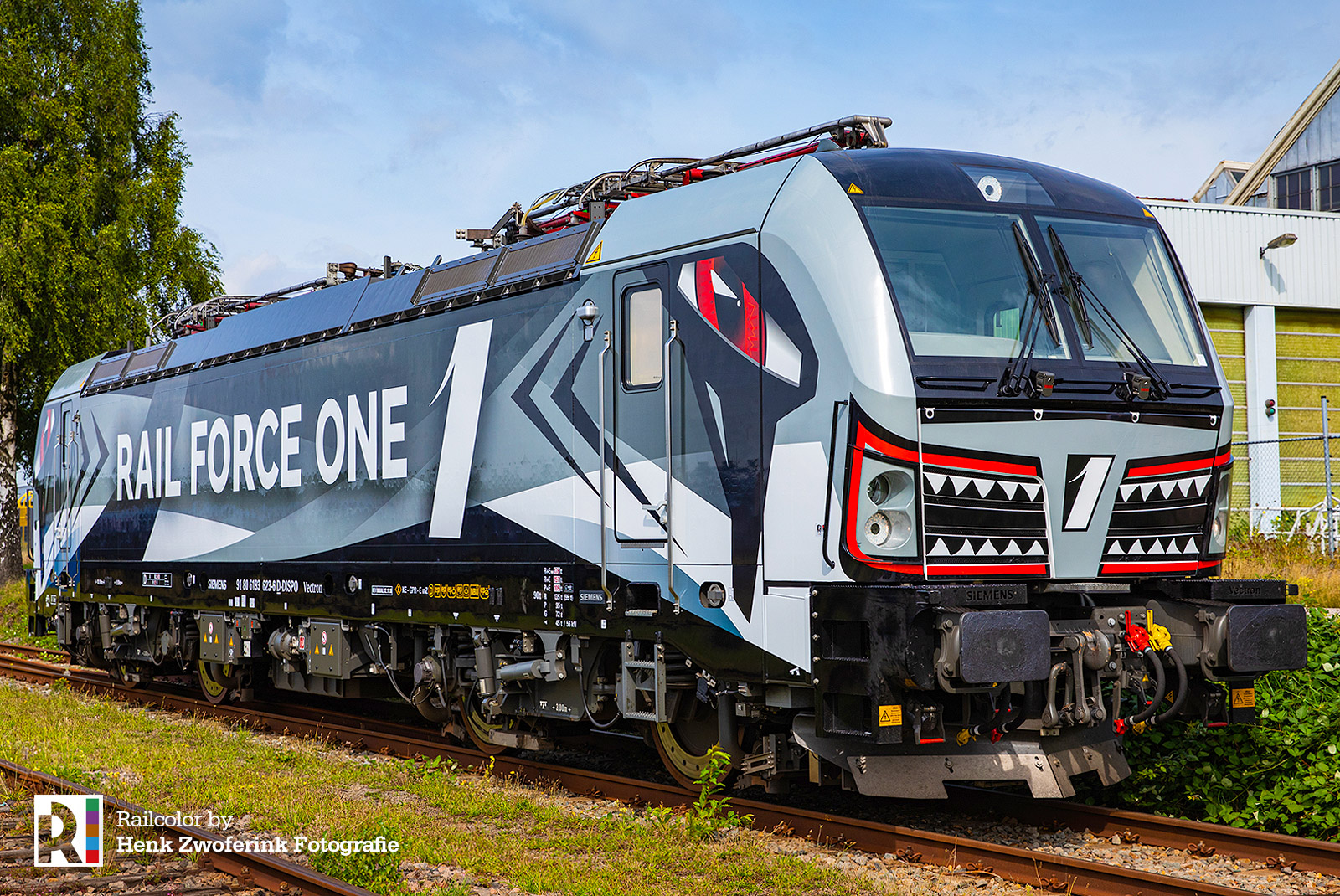 This locomotive's livery was designed by Railcolor. If you want to work with us, just click our logo below and get in contact with us:

Update 17.08.2019: Detail shots for our Experts: