Remember Raillogix's unique metallic-red Vectron? It has been a while since it hauled its last train for the Dutch operator. But it is still sporting the same livery. Well, for the most part.
Railcolor thanks Miroslav Boška for sharing his nice picture. Check out his Flickr profile for more railway photography.

Recently, ČD Cargo decided to begin expanding its Vectron fleet with more locomotives. Alpha Trains Vectrons came first, but now an MRCE machine follows. And it is a special one – X4E-627 – the same ruby red Vectron that debuted for Railogix at the start of 2020.
On 03.02.2021, Miroslav Boška caught the locomotive with a freight service passing through Kamenné Zboží (CZ):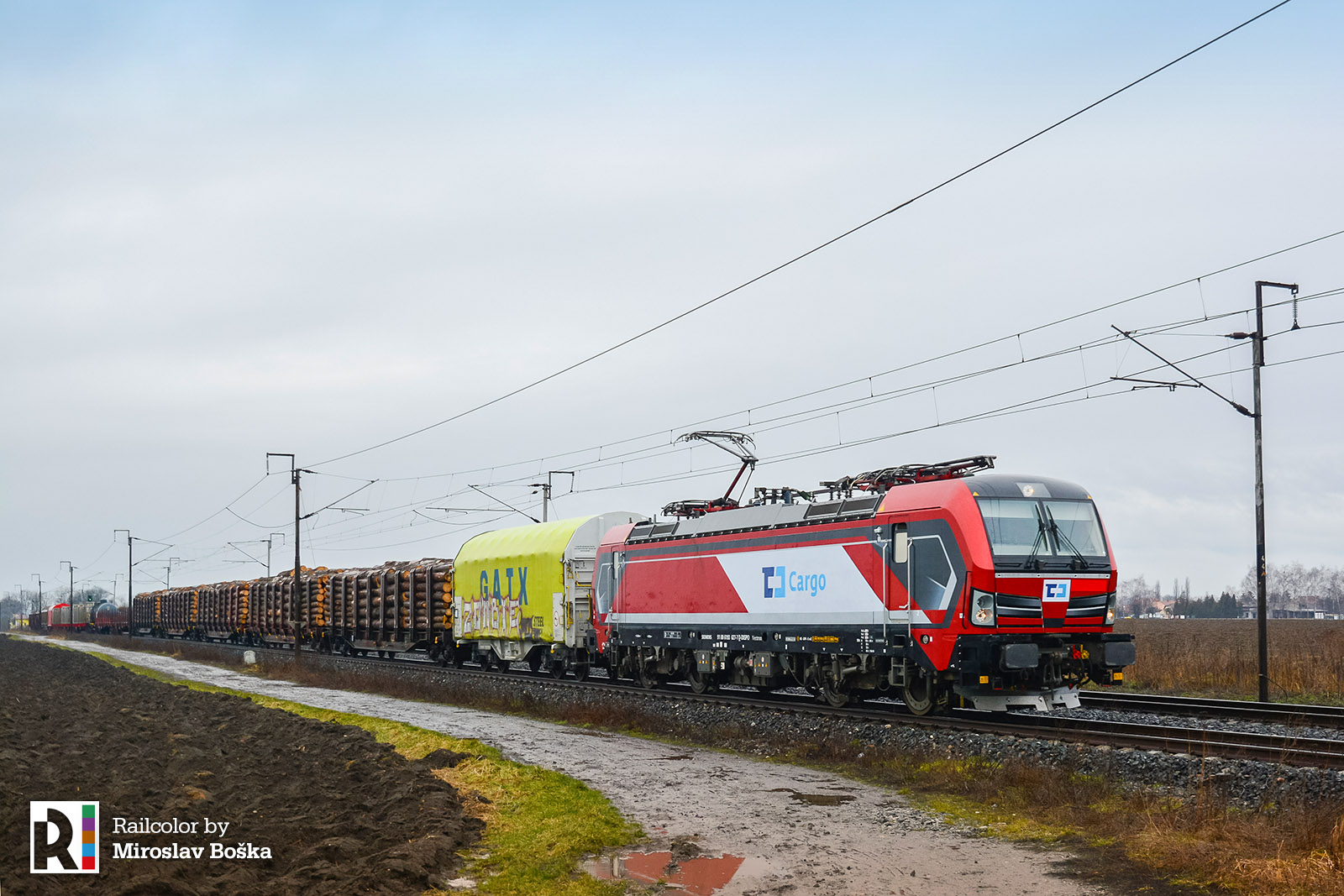 And it is obvious – the design is not the same anymore, as ČD Cargo decided to adapt it to its own branding needs. On the front, the Raillogix logo has been replaced by a red patch, and the ČD Cargo symbol has been placed centrally. On the sides, a new, white placeholder has been applied with a larger version of the logo.
ČD Cargo first showed a sneak preview of the locomotive earlier this week:
Curious fact: It is not the first time this locomotive is driving trains for a Czech operator. In August 2020 we saw it driving passenger trains for RegioJet.
For a detailed explanation of what the original livery design stands for, visit our special article below:
[NL] Extra shiny: Raillogix presents MRCE X4E-627 in metallic red
And check the material below for an overview of the other leased-Vectron-newcomers that are already in service for ČD Cargo:
[CZ / Expert] ČD Cargo leases more Vectron locomotives [updatedx2]