Do you remember that extra-sparkling red Vectron of MRCE>Raillogix? An unexpected change in its operations will now let railfans from Czechia and Slovakia enjoy this eye-catching livery by Railcolor Design.
Railcolor thanks Marcel Lotzen and Dalibor Palko for their nice picture submissions.
You get used to driving intermodal freights between the Netherlands and Germany. Next thing, you are in Czechia and will be pulling a RegioJet service to Slovakia. This is absolutely possible, especially if you're an A10 (curious what A10 stands for? find out here) Vectron locomotive. And MRCE's X4 E-627, previously used by Rail Force One/Raillogix, just made the switch.
On 04.08.2020, the locomotive was seen coupled behind a Captrain Deutschland Vectron. The image below shows the duo passing through Rathen (DE):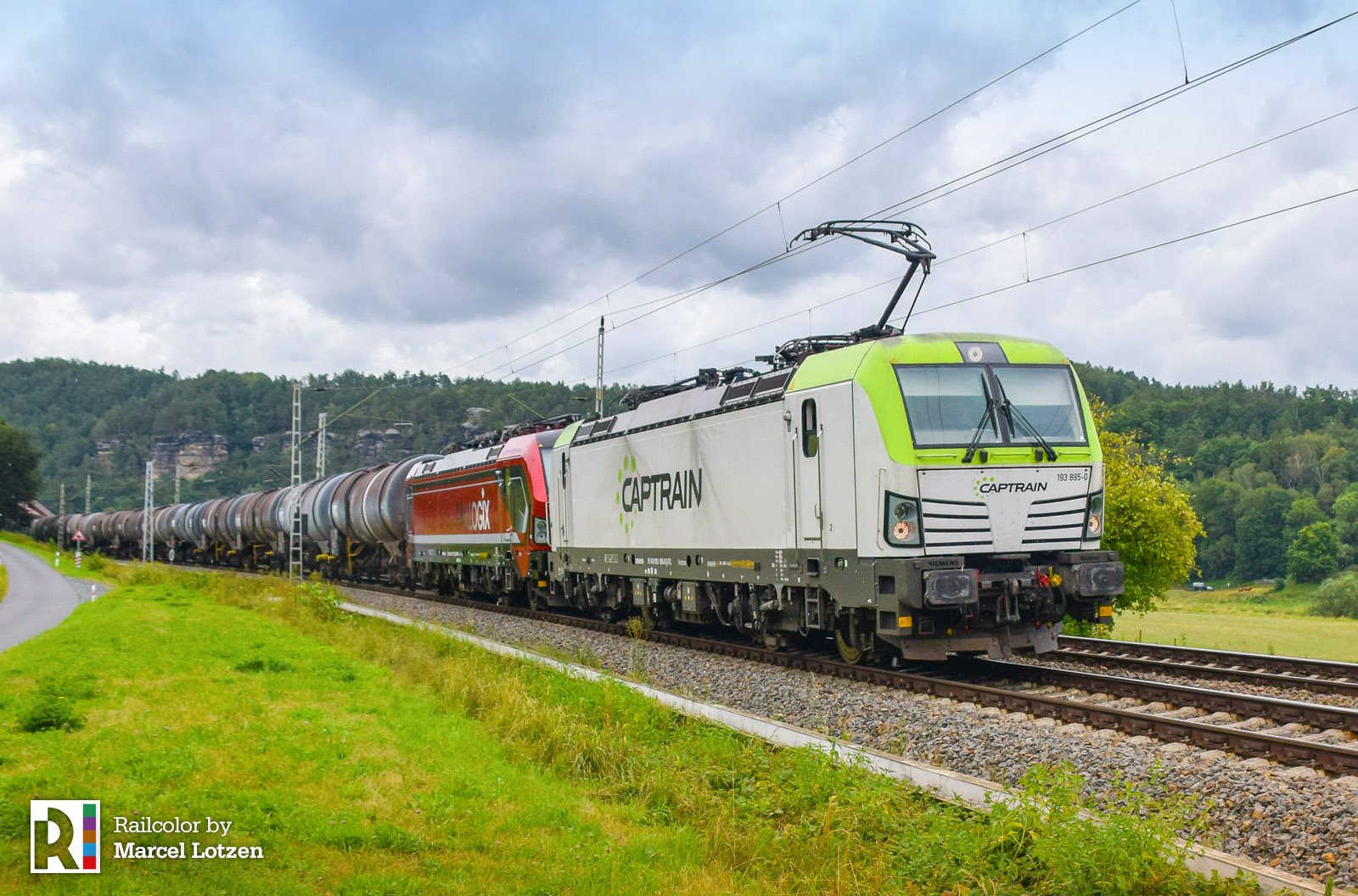 And a day later, today, Dalibor Palko caught the metallic red beauty at Prague's Central station, while getting ready to depart as service RJ 1041 to Bratislava in Slovakia: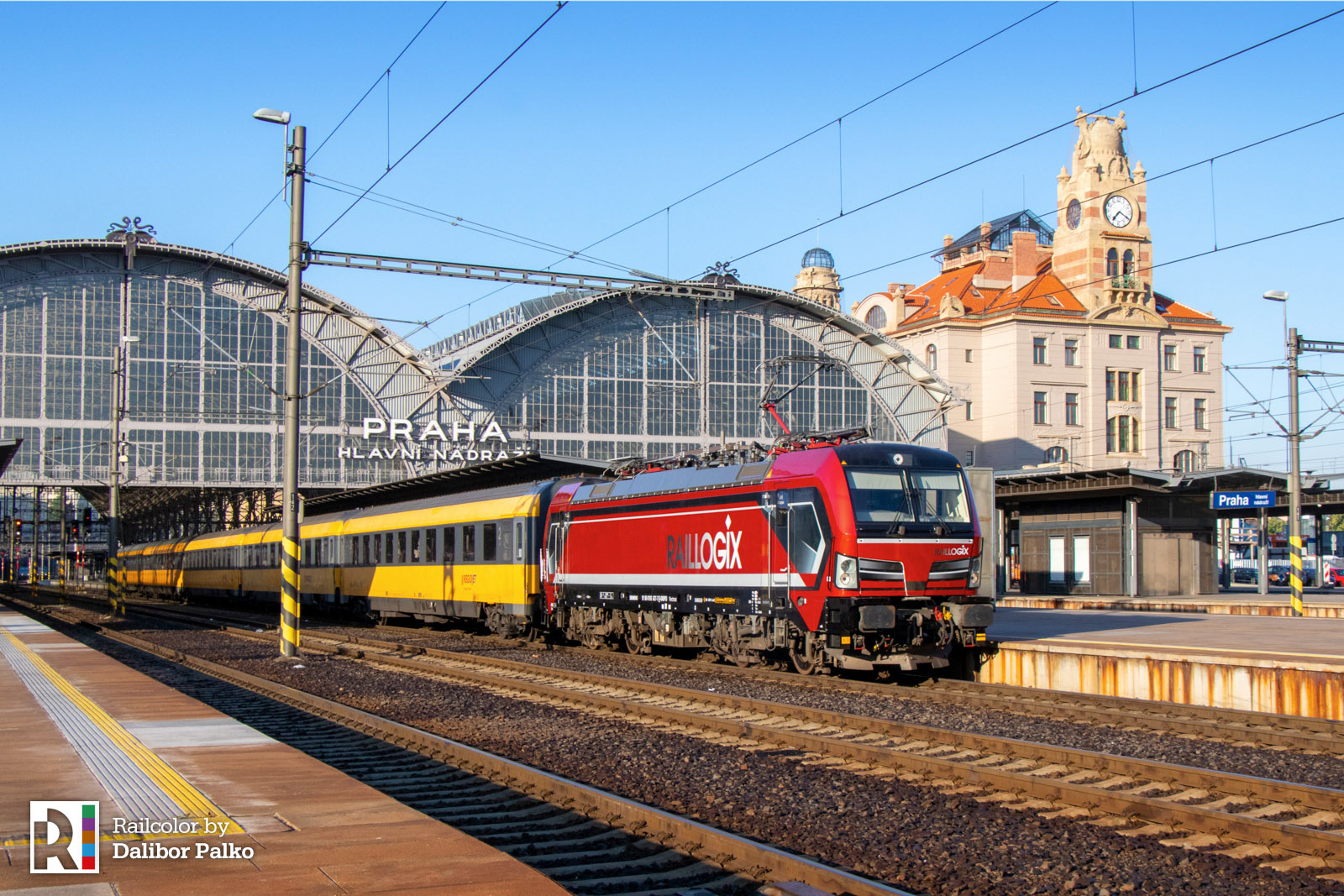 The locomotive is now subleased by RegioJet and we must say, that red livery fits in nicely with the Czech private operator's branding just fine. What do you think? Send us your pictures and we will feature them in this article as updates.