Reviews, technical specifications, new contracts… Yes, we are bringing you all this in our upcoming Expert articles. But before we begin, let's just have a relaxing stroll at the fair. This article will be updated accordingly, so make sure you visit back.
Update 06.06.2019
This is our last day at the trade fair. So, it's time for another look outside:
The 'Transport Logistic timelapse' by Railcolor News
To bring you a better idea of what the external exhibition looks like, we made this timelapse video:
View this post on Instagram
The second Vectron Dual Mode
Earlier, we showed you just a side view, now we have a general look at Vectron Dual Mode 'number two' + a nice detail, as seen from the Smartron's perspective:
Smartron 192 002
Yes, this is the 'new' Smartron. The original 192 001 is now owned and operated by e.g.o.o. (and it has a new livery too).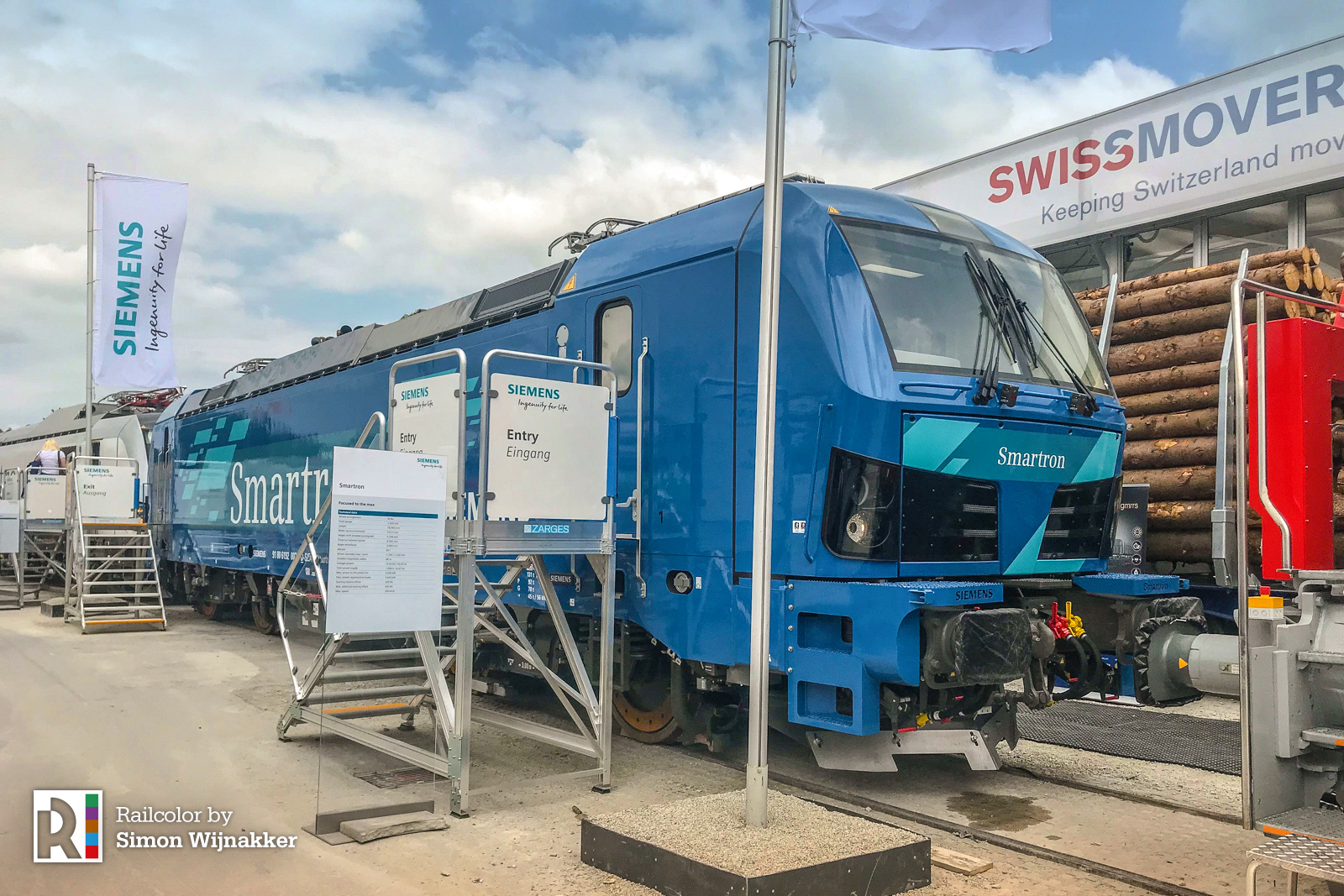 Third Vectron on display
And it seems like Transport Logistic 2019 is all about Vectron domination. We already showed you that the white 193 362 of DB Cargo is on display too. Here are a few more shots of it:
The 'other' side of the HDB 800
Earlier we showed you only the 'red' side of Toshiba's demonstrator hybrid shunter. Now it's time to see them both:
And if we take a closer look at the cab itself we'll see a familiar logo…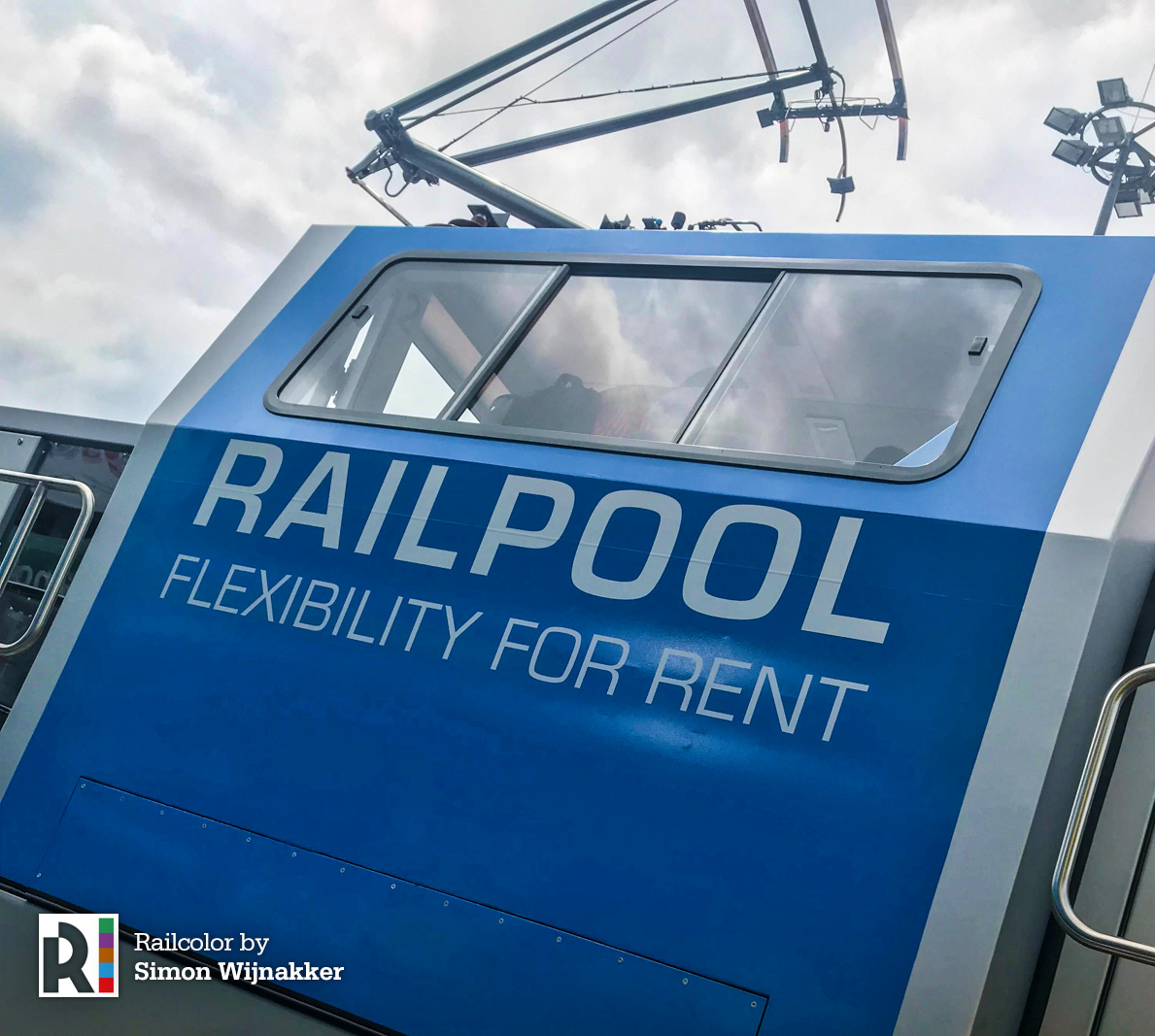 Skinest Rail Ludmilla
Let's wrap up with a classic Ludmilla model for the diesel fans:
For the Experts
Thanks for being with us and remember: the best is yet to come. Stay tuned for our Expert article series and while you're waiting, don't miss out on our special subscription promotion:

Update: 05.06.2019
Today, we bring you more locomotive insights from inside the fair:
ELP's EuroDual is taking shape
We have seen lots of images of the real thing recently. But its still 'all white'. Here's a scale replica, wearing ELP's livery:
We paid CRRC a visit (Expert article coming soon)
And there's some interesting news coming from China, concerning their 'Bison' Bo'Bo' electric desgin, as seen on the picture below: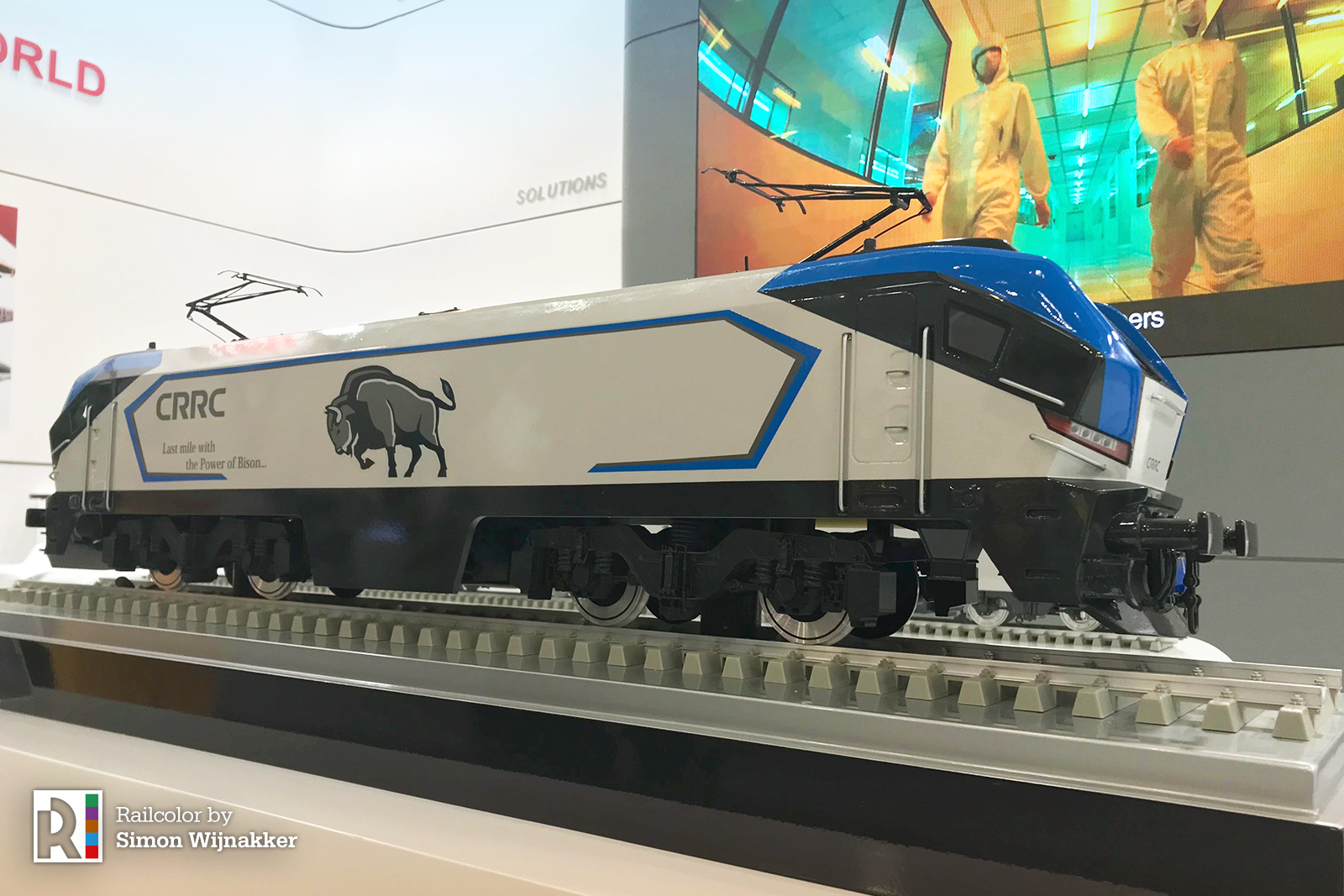 More impressions from CRRC's booth:
Smartron for Northrail (Expert article coming soon)
Another very interesting highlight: a Smartron wearing a 'Northrail' livery. We'll bring you more details on that topic in a separate article: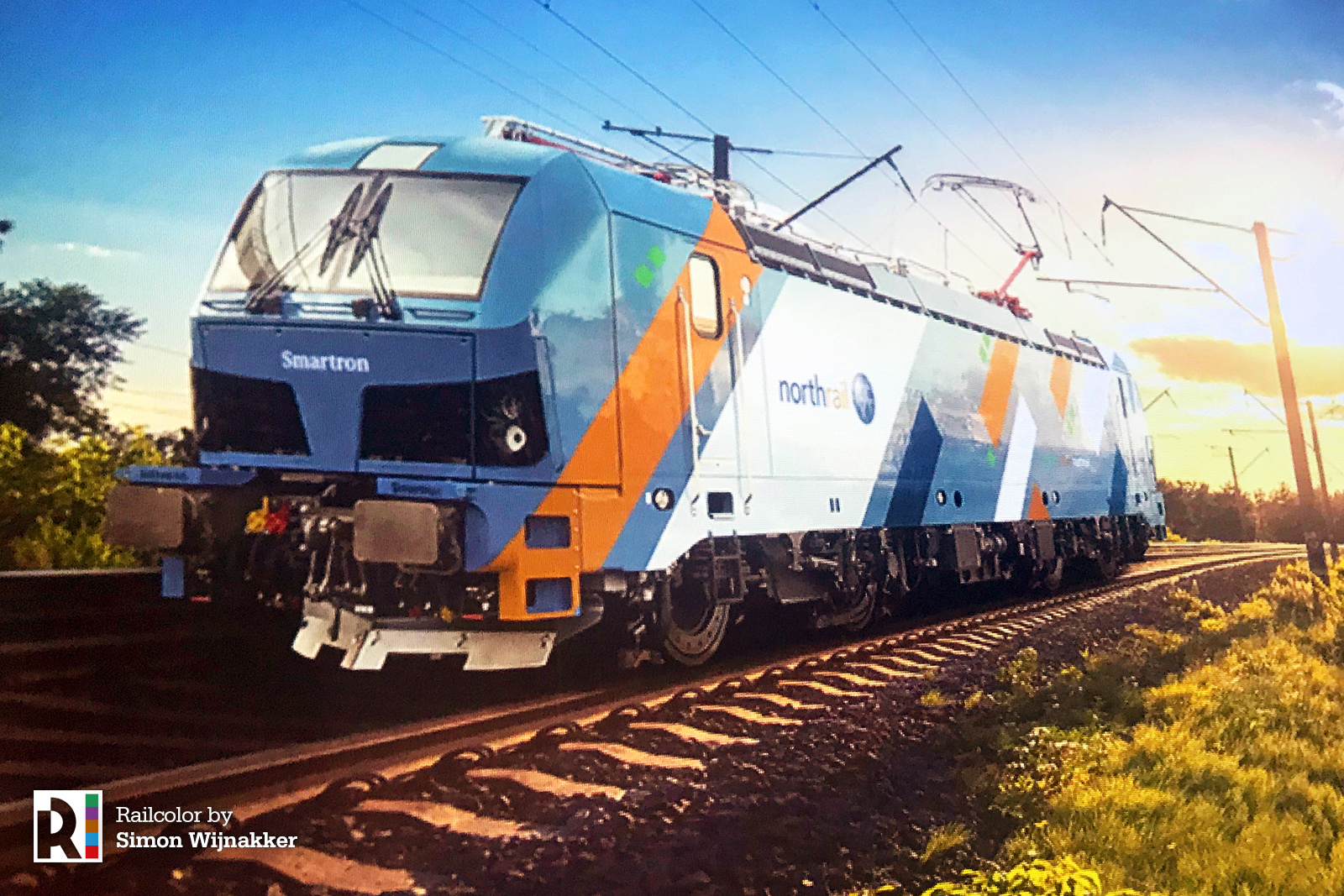 Having fun
Of course, we're also having fun at the fair. Check out these tiny Captrain locomotives: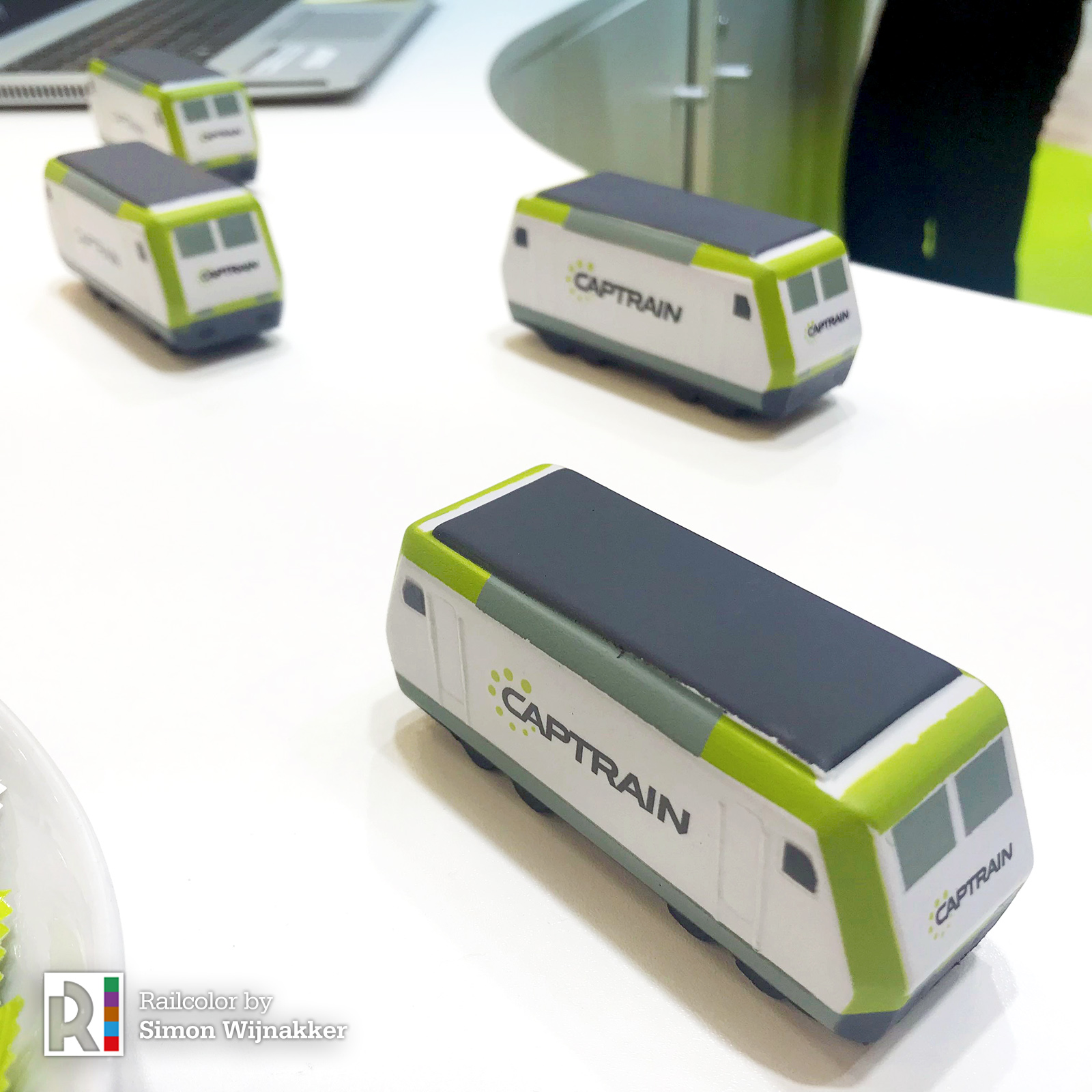 It's time to rock!
Remember that TX Logistik / ELL Rock concert we talked about yesterday? Here it is in action: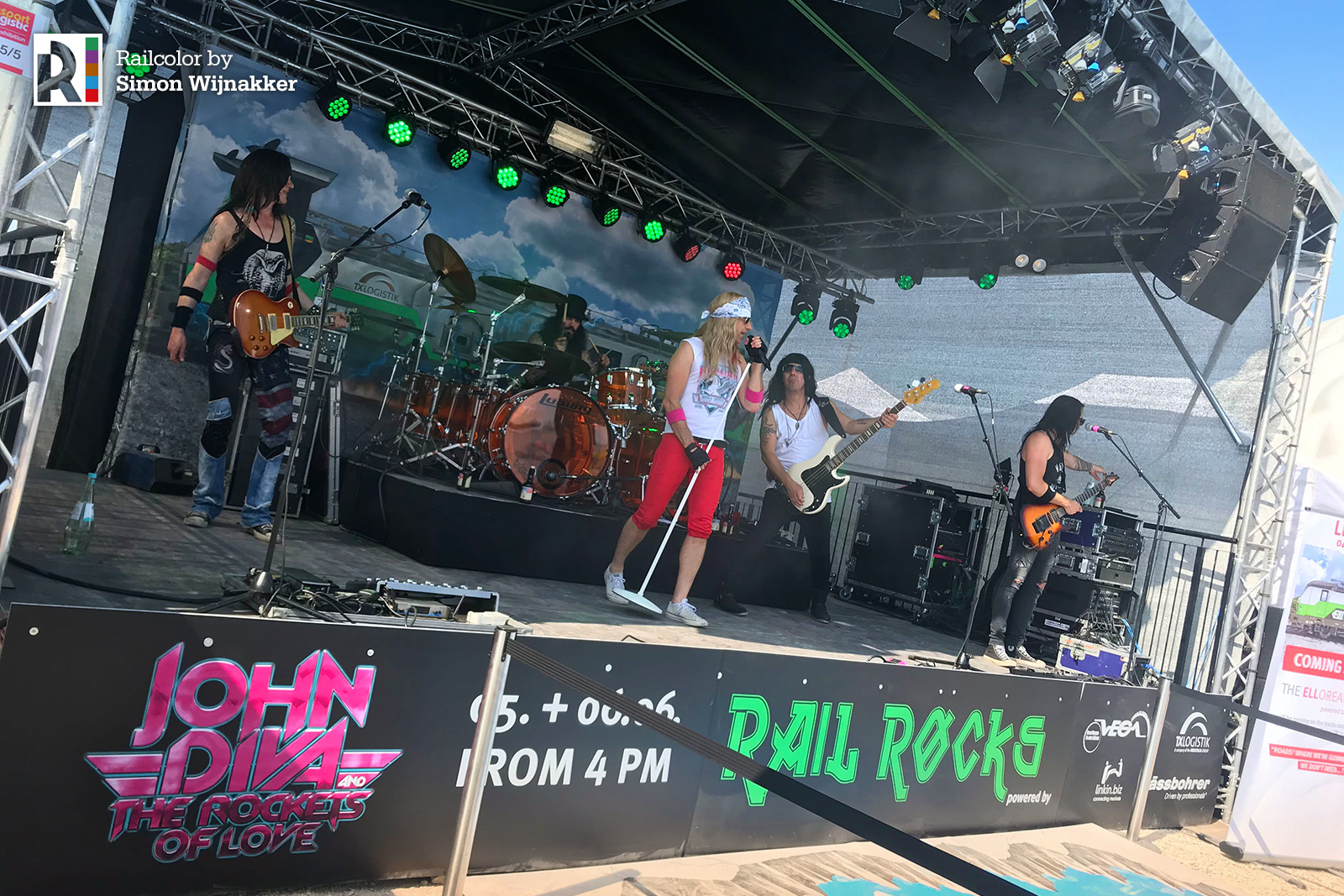 But wait! What's that on the roll-up banner on the right? Oho, a new side panel on ELL > TX Logistik's Vectron 193 208, which is 'to-be-designed' soon. We can't wait!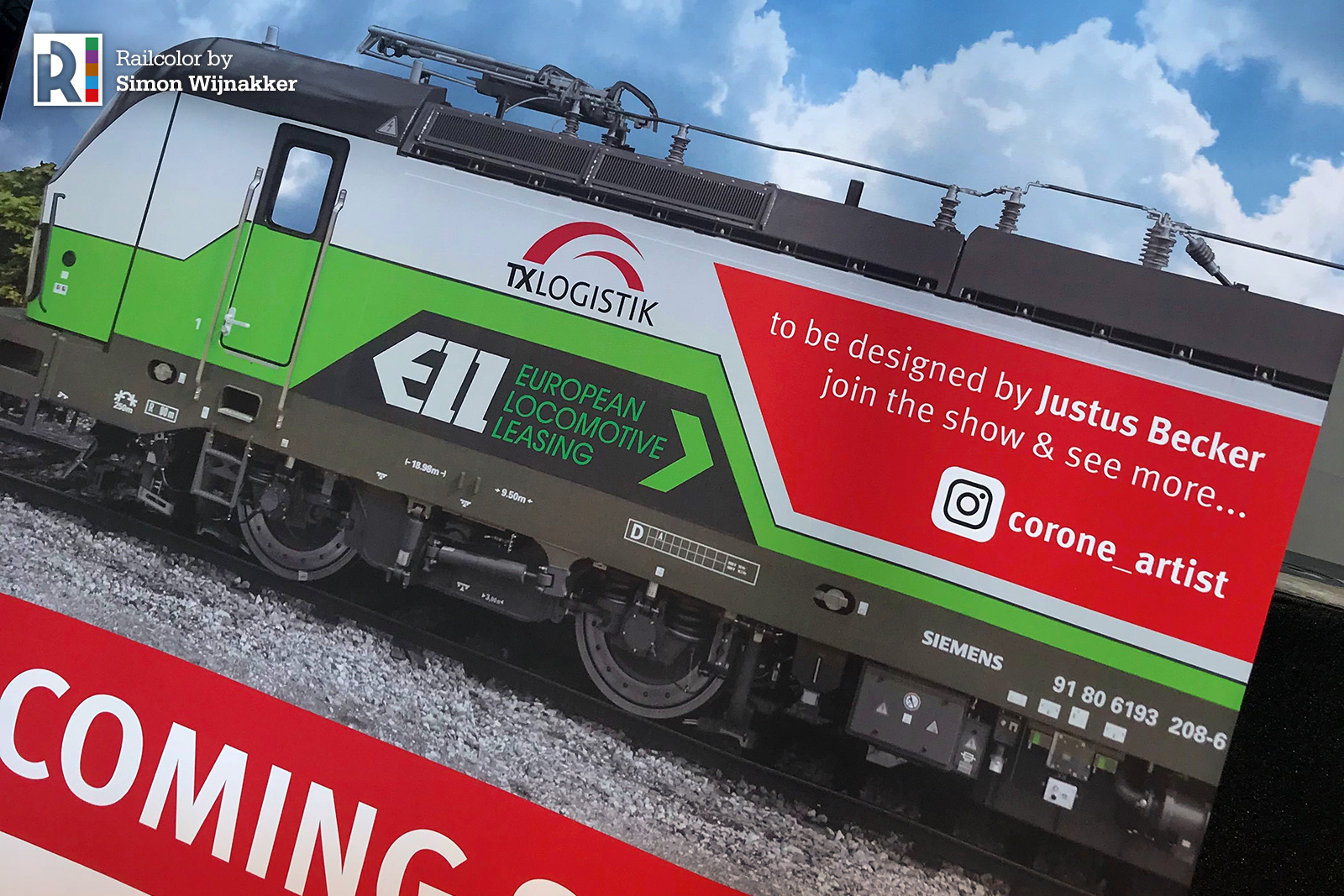 Our original post, covering the first day of Transport Logistic 2019: 04.06.2019
We'll start with the highlights, sharing our first impressions with pictures. These are mostly locomotives, of course. Let's first have a look at the Japanese hybrid demonstrator, which was unveiled today:
The HDB 800 (Expert review coming soon):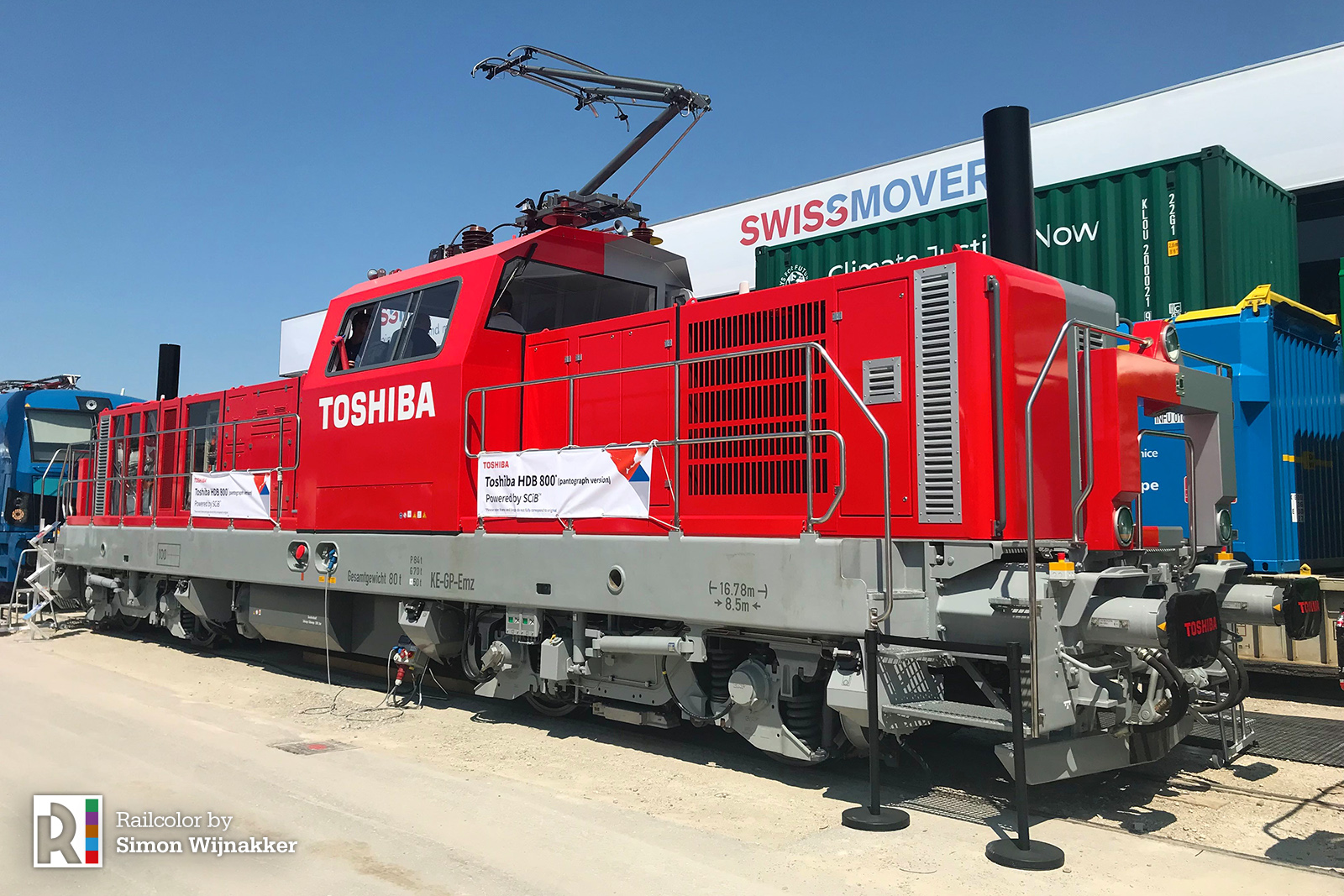 The locomotive has its own 'engine display', so no need to open doors to look at the engine. How cool is that?
DB V90 + Toshiba = HELMS (Expert review coming soon)
More hybrid innovation from Toshiba. This time it's the Hybrid-Electro-Mechanical-Shunter (HELMS). It has a number: 1094 001: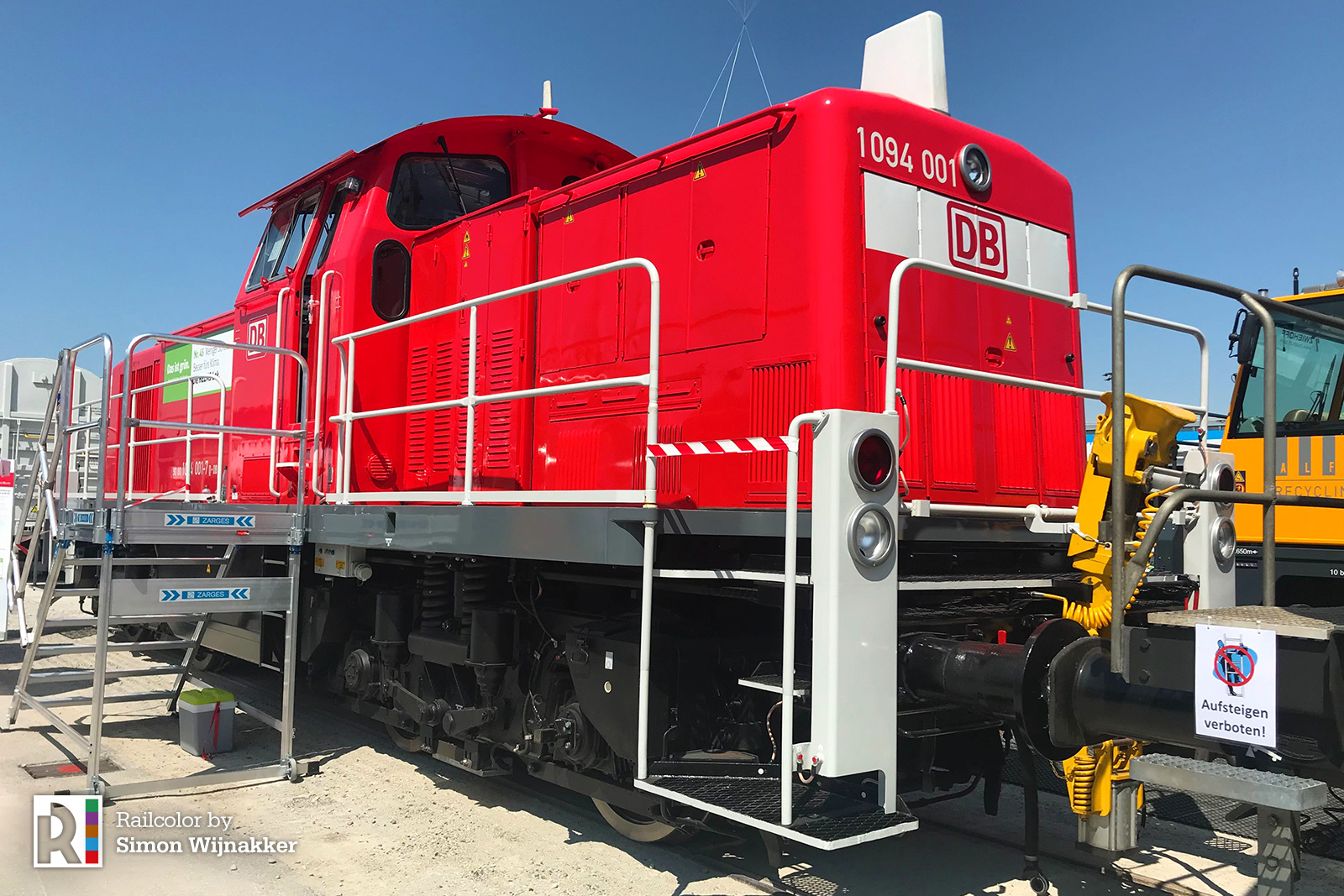 'This is green':
Transport Logistic is all about cargo
Of course, Transport Logistic's specialty is not only about locomotives. Here we have a colorful, artsy container, which looks strangely familiar. It does remind us a lot of Noah's train, which is also in Munich currently.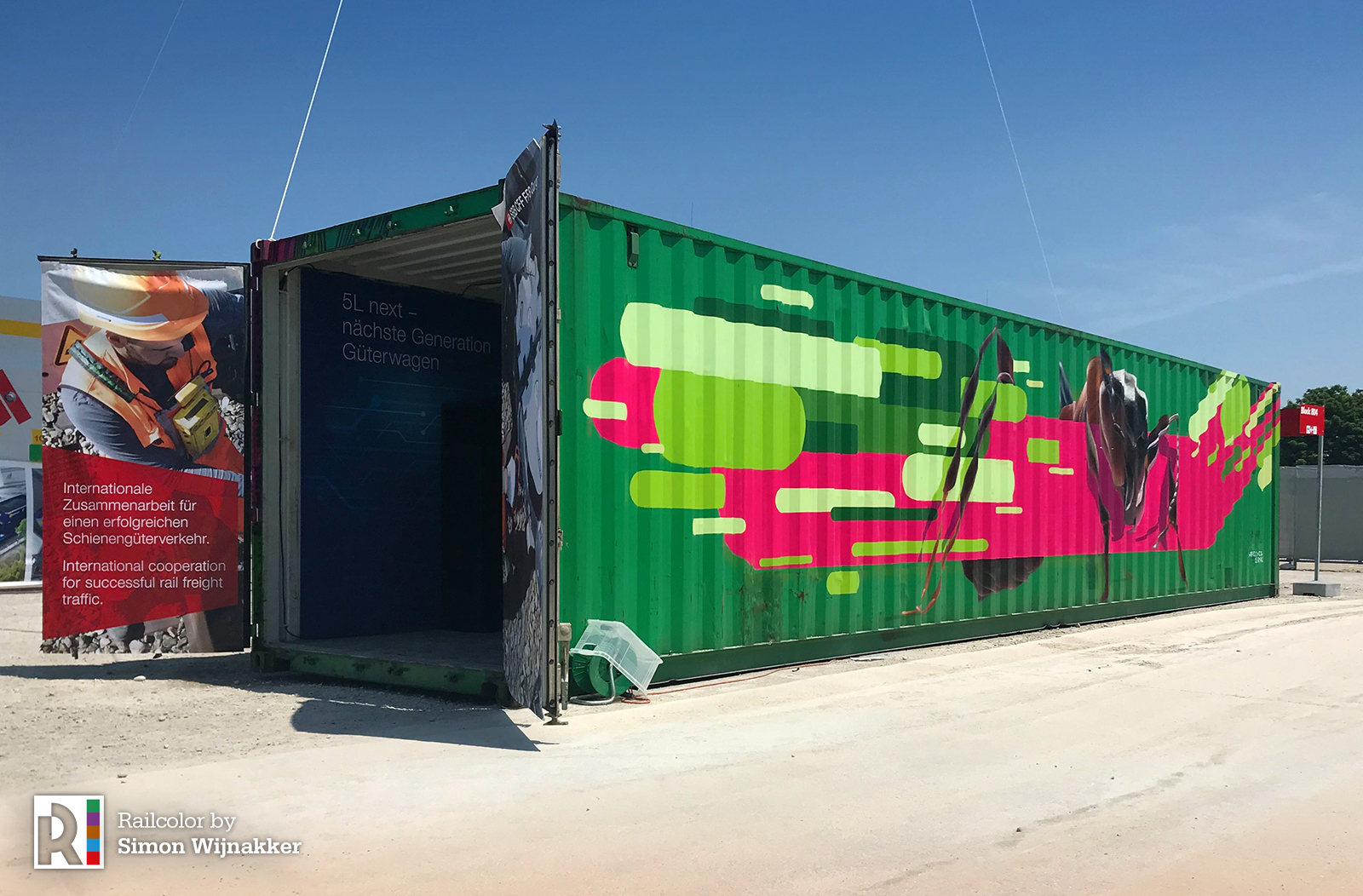 'I Am European'
Speaking of Noah's Train, we see a familiar Vectron livery from DB. Look further into the 'desert' background on this picture, and you'll notice that 'I am European' branding: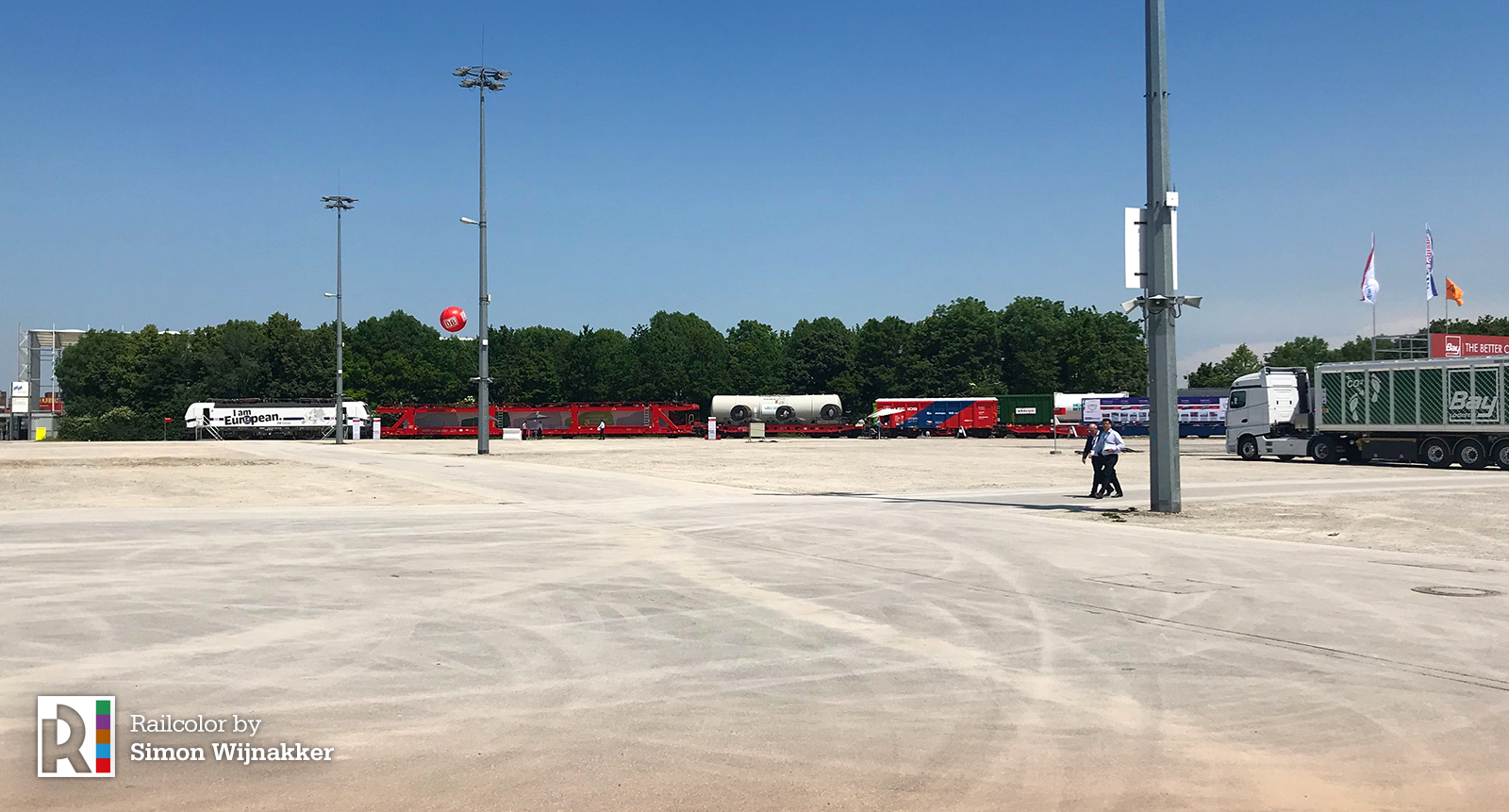 Let's have a closer look, shall we?
DB Cargo Vectron 193 362 – 'I am European'
Earlier, we had Vectron 193 361 debuting that European livery. Now, we see 193 963 wearing it: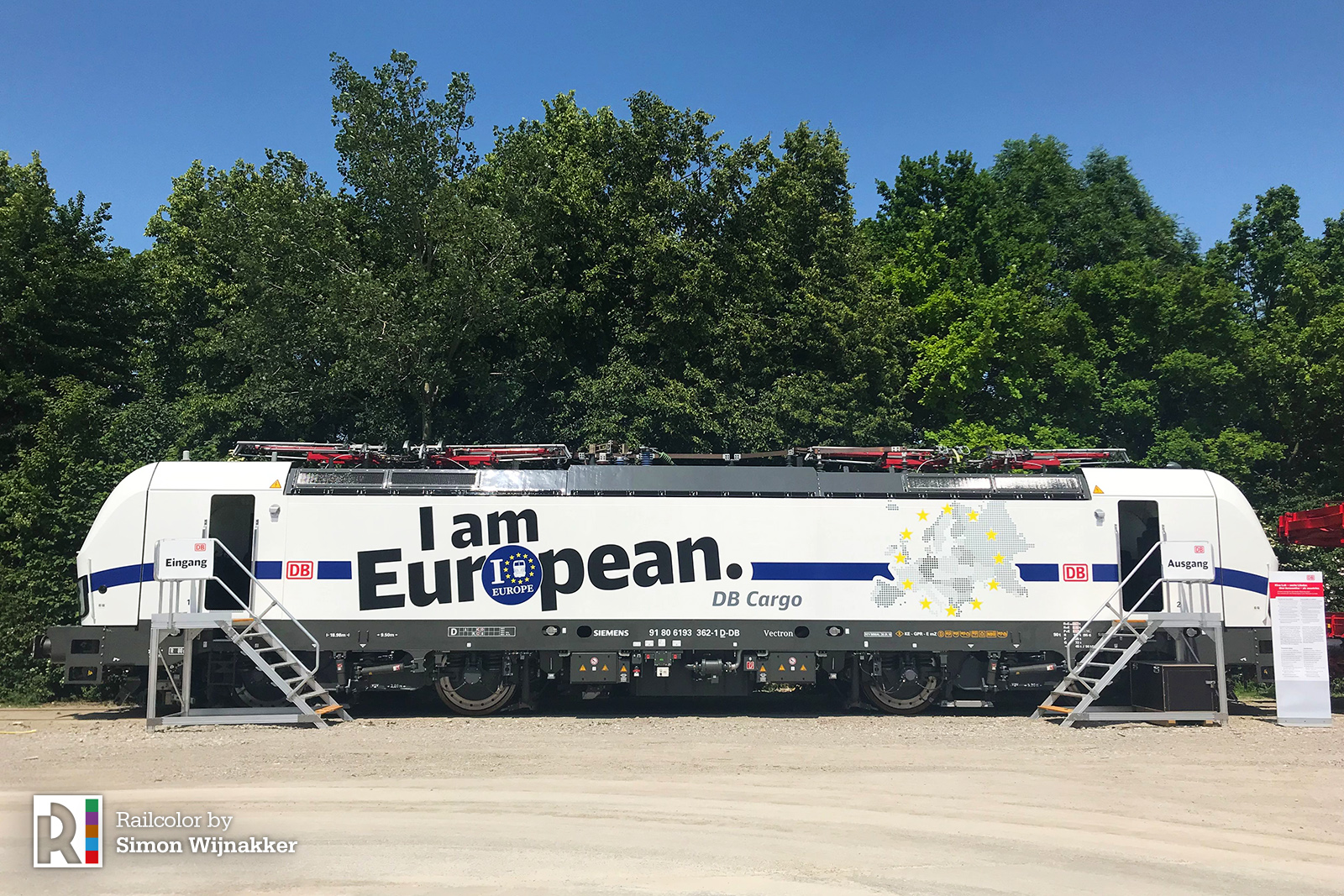 THE 'ELLorean'
Of course, this is a professional trade fair. But everybody wants to have fun as well. And it looks like TX Logistik and ELL have prepared a little something for that occasion. A fully equipped rock scene with an 'ELLorean' on stage. Sign me up!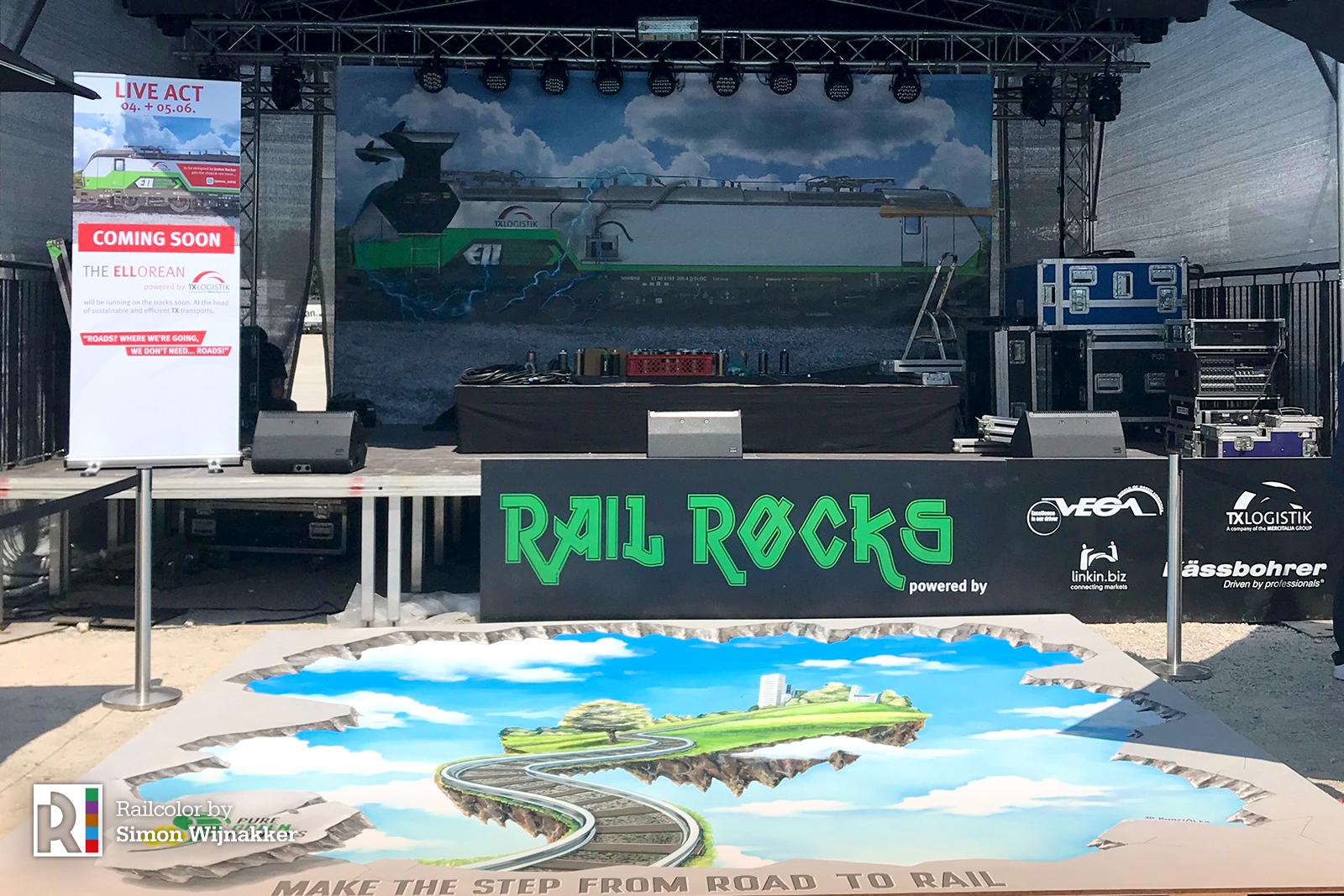 The DeLorean of Kombi Verkehr
And it looks like Back to the future is quite trendy this year! There is a real-size DeLorean car inside the fair. Check it out at Kombi Verkehr's booth: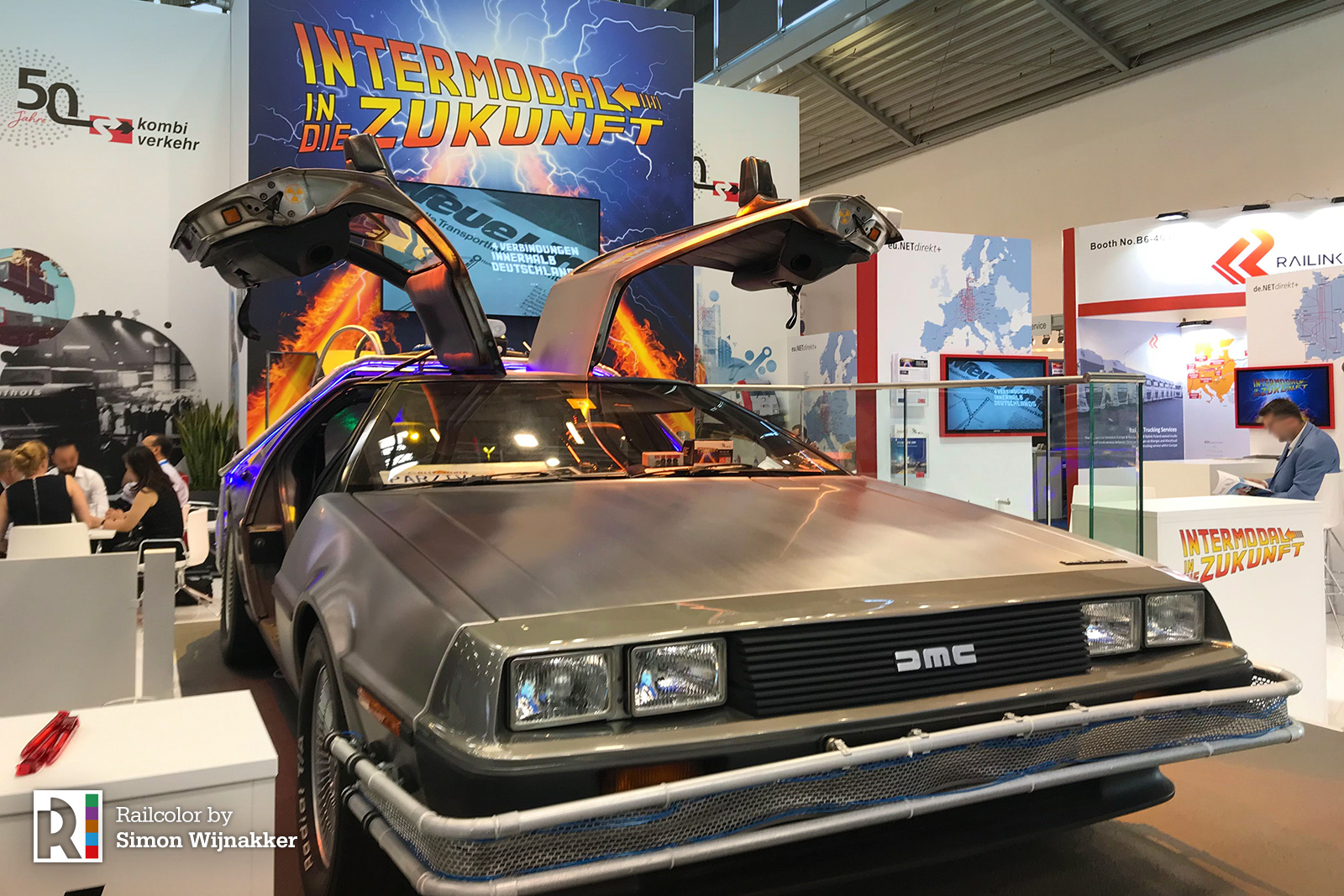 You are an Expert
Did you know you can now grab 2 months of Railcolor News Expert Subscription for free? Just click on the banner below:

Vectron Dual Mode 248 002 reporting for duty
Ah yes, it seems like it was yesterday when we reported the first appearance of Vectron Dual Mode 001, as well as its tests in the Czech Republic. Now, we see the second locomotive of the 248 series at the trade fair. Psst, we already showed you that one while it was still under construction at Siemens' plant in Munich-Allach.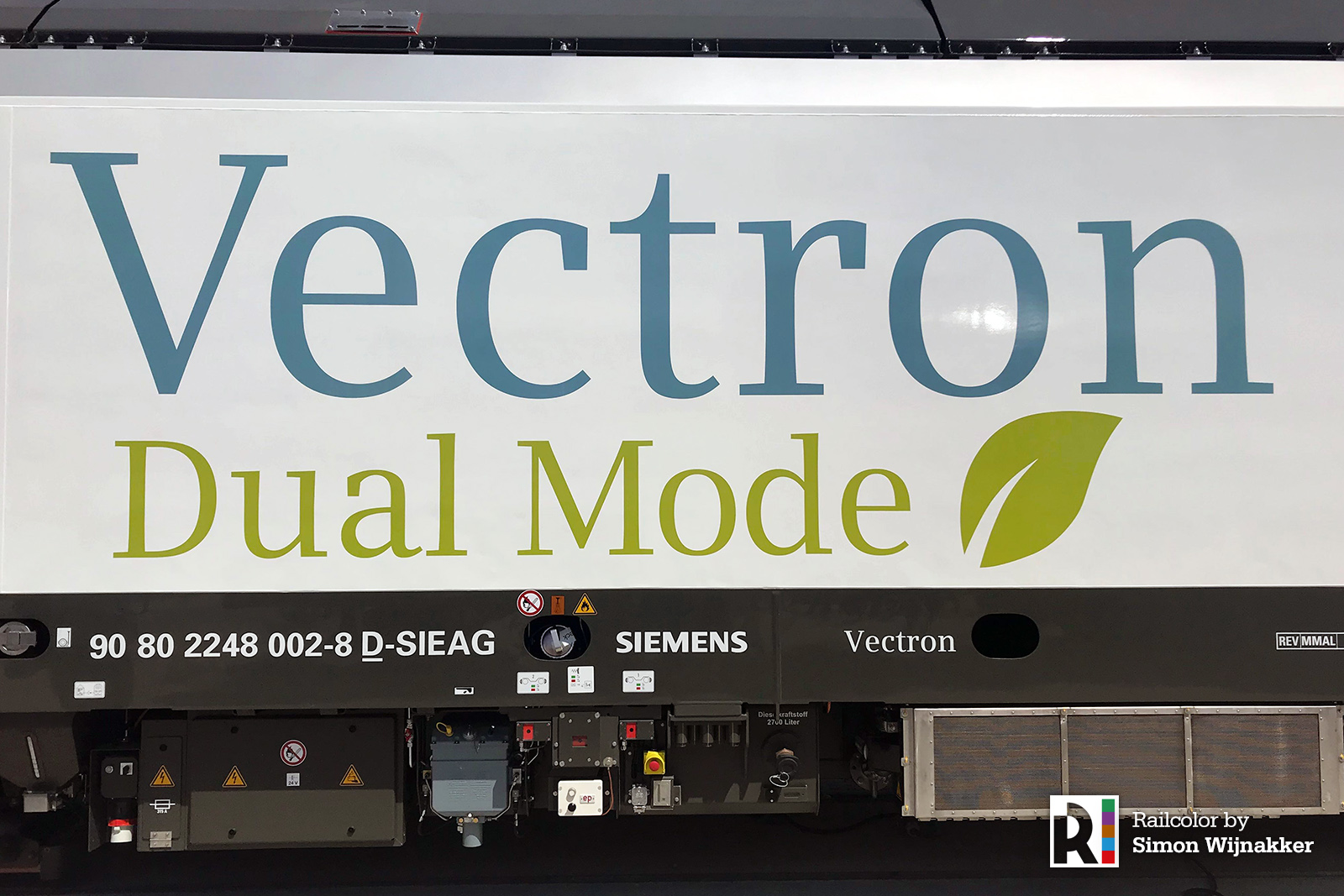 Do you remember the eye-catching demo model presentation that Siemens showed us at the InnoTrans last year? Well, it's here as well: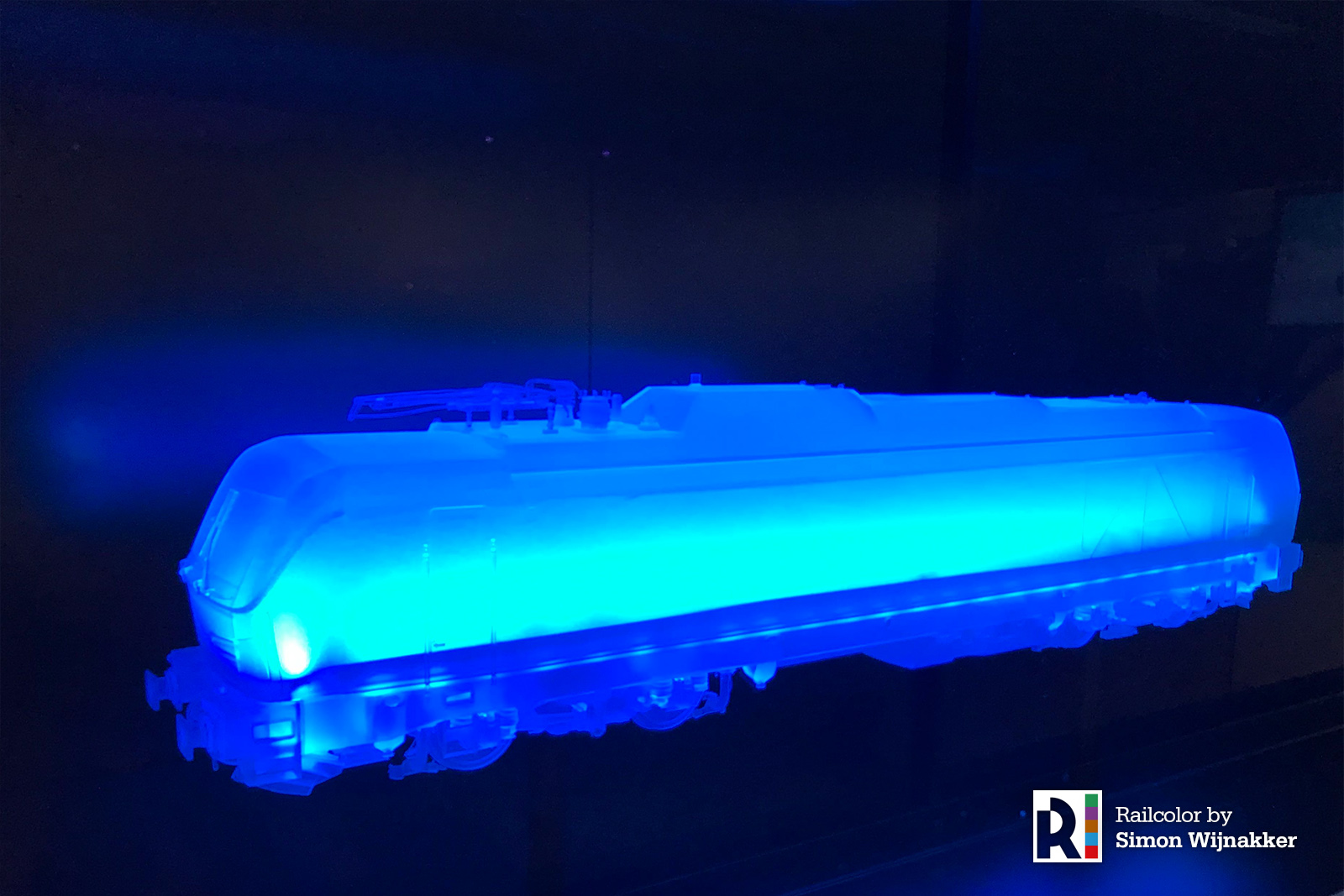 The DM20 concept by Vossloh
Trade fairs are always a good place to spot those early creations that might (or might not) be brought to life eventually. The DM20 electric locomotive is one of them: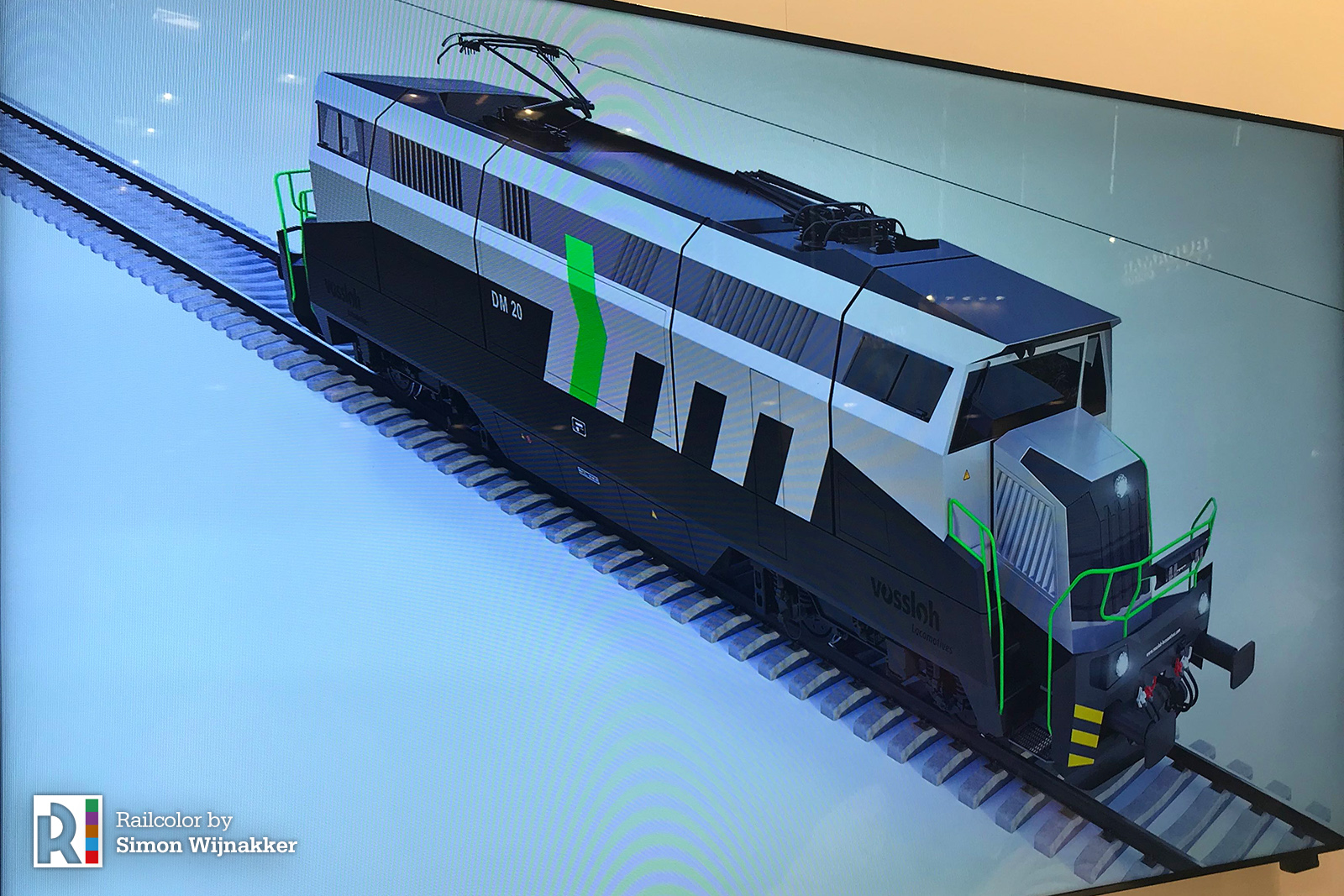 RTB Cargo in 1:87
Seeing locomotives in real life is always exciting, but experiencing an HO replica is fascinating as well. Here, we see an ELL > RTB Cargo Vectron, pulling a container train. Did you know that Railcolor Design made the visuals for those containers?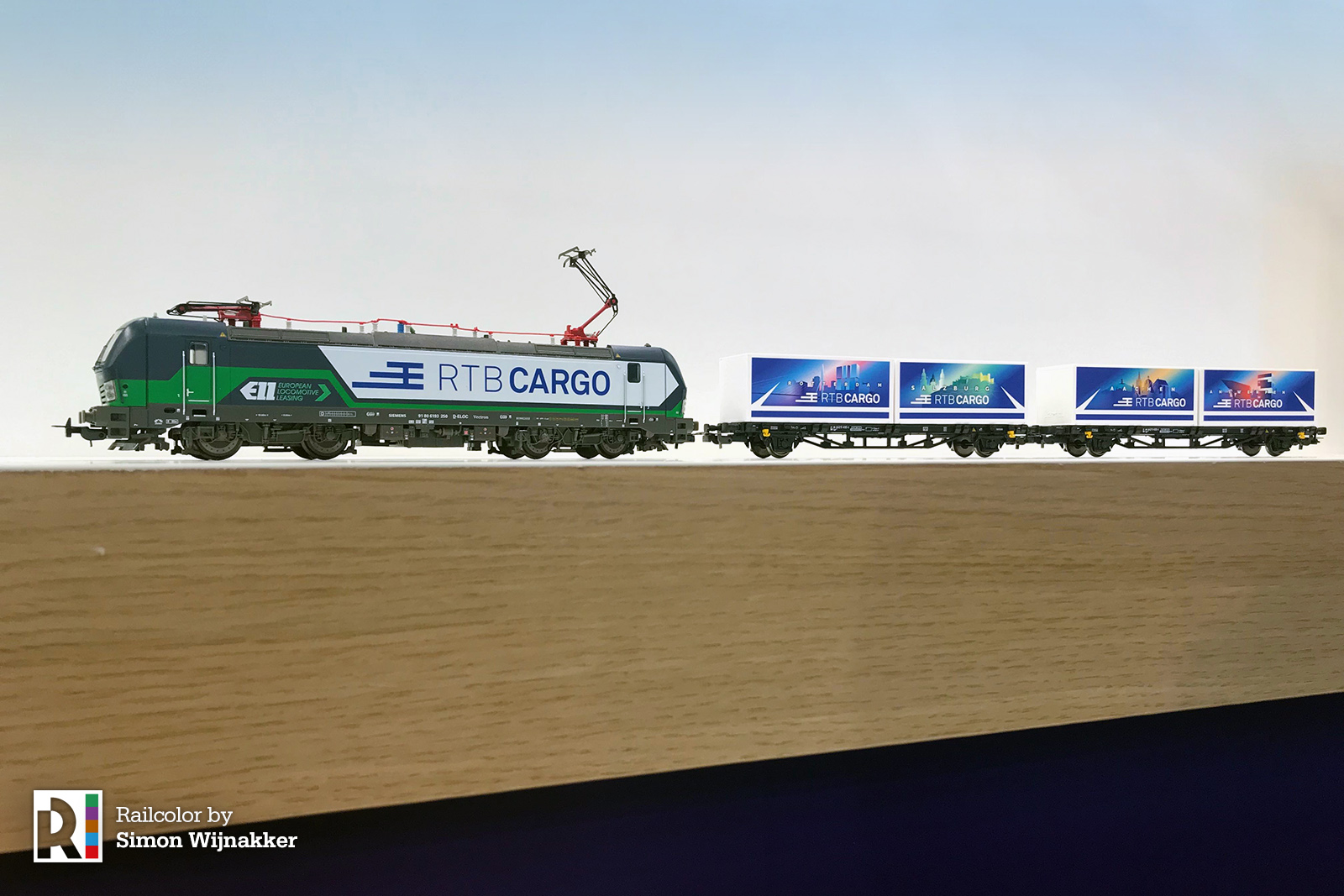 Smartron Number Two
Yet another Siemens locomotive at the show. It is the second Smartron demonstrator, the 192 002: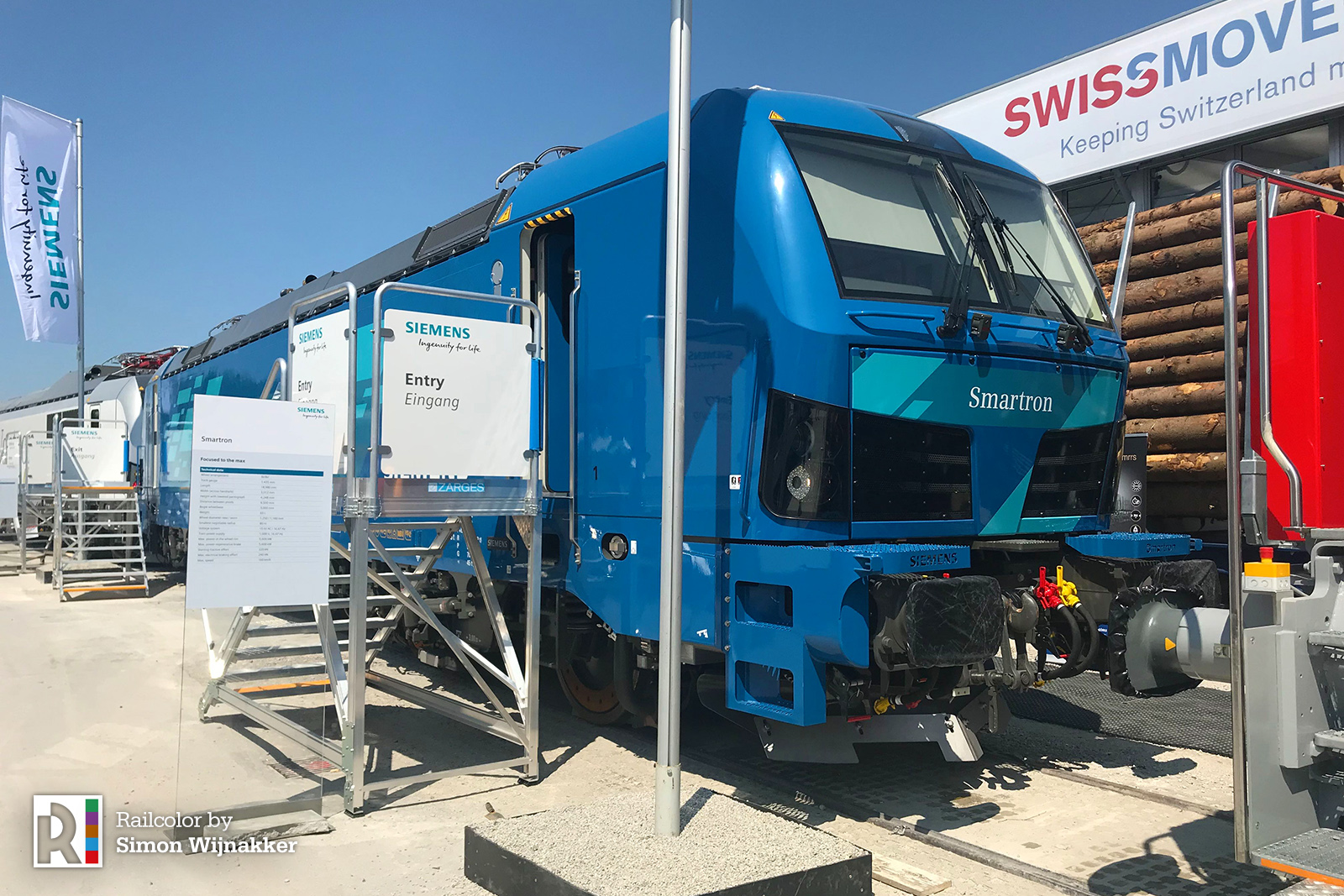 DB Schenker & Einride's Autonomous Truck
Remember: it's not all about railways. Here we see a true innovation in road transport. This is the autonomous truck, developed by Einride of Sweden for DB Schenker: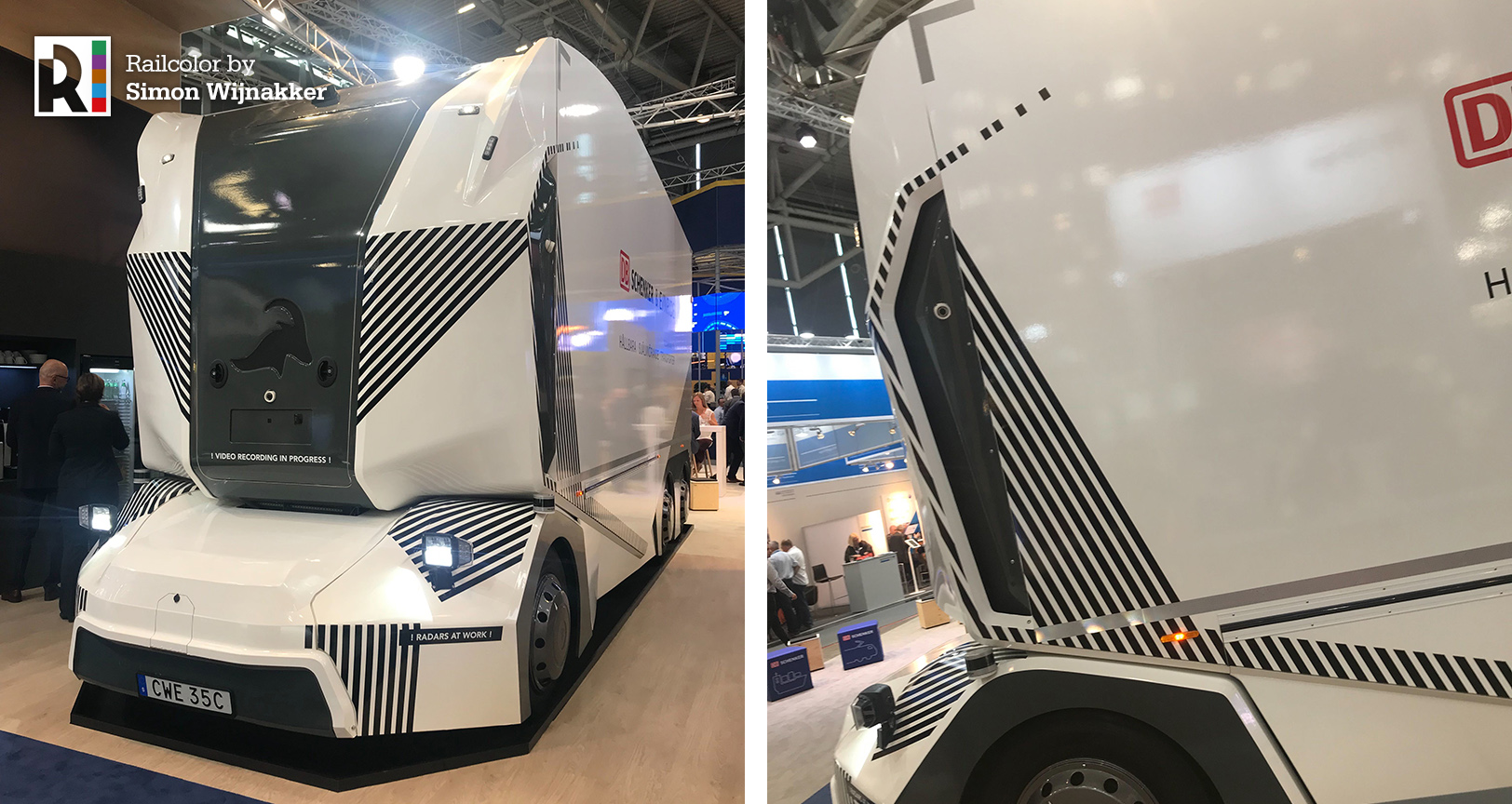 A Bo'Bo' Transmontana?
CER Cargo is handing out these super cute paper models of their 'Transmontana' series 610 1XX. Interestingly, the one on the picture below, has 4 axles instead of 6: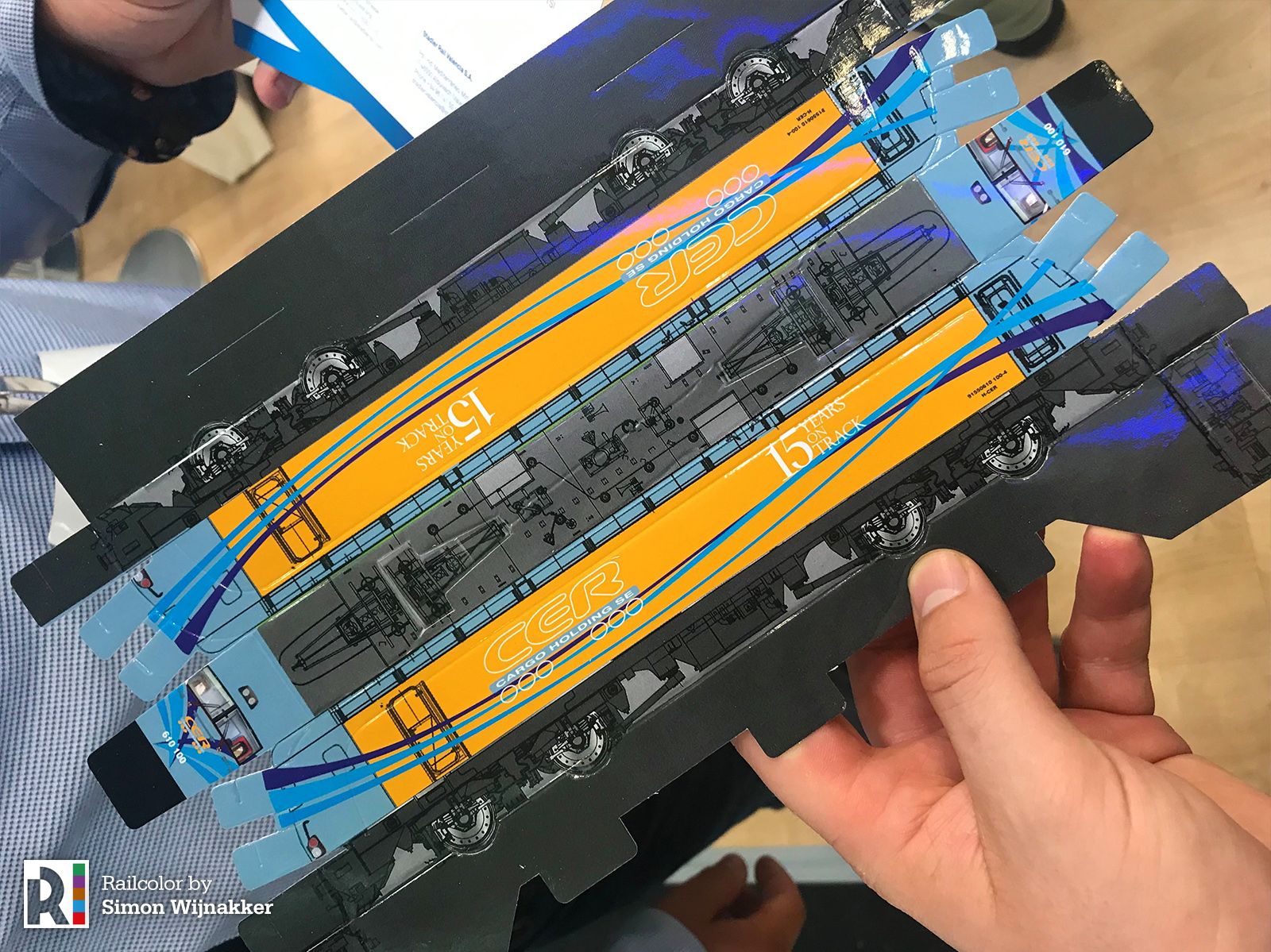 More impressions coming soon!
Stay tuned for more updates.