Now that its old fleet has been sold to DB, Westbahn moves on to securing new trains for its operations in Austria. And the winner is… Stadler's KISS. Again. But for the Swiss railway vehicle manufacturer, this project represents an essential milestone in a different sense.
Westbahn will be leasing a total of 15 newly produced KISS double-decker trainsets. Valued at almost EUR 300 million, the contract also includes comprehensive maintenance of the fleet, covering preventive and corrective maintenance work, as well as general inspections and revisions.  Delivery is expected to take place in 2021.
Interestingly, the agreement which Westbahn and Stadler signed on 29.10.2019 includes yet another party; Austrian Train Finance AG – an entity that is wholly owned by Peter Spuhler's PCS Holding – that will finance the new trains for the Austrian operator.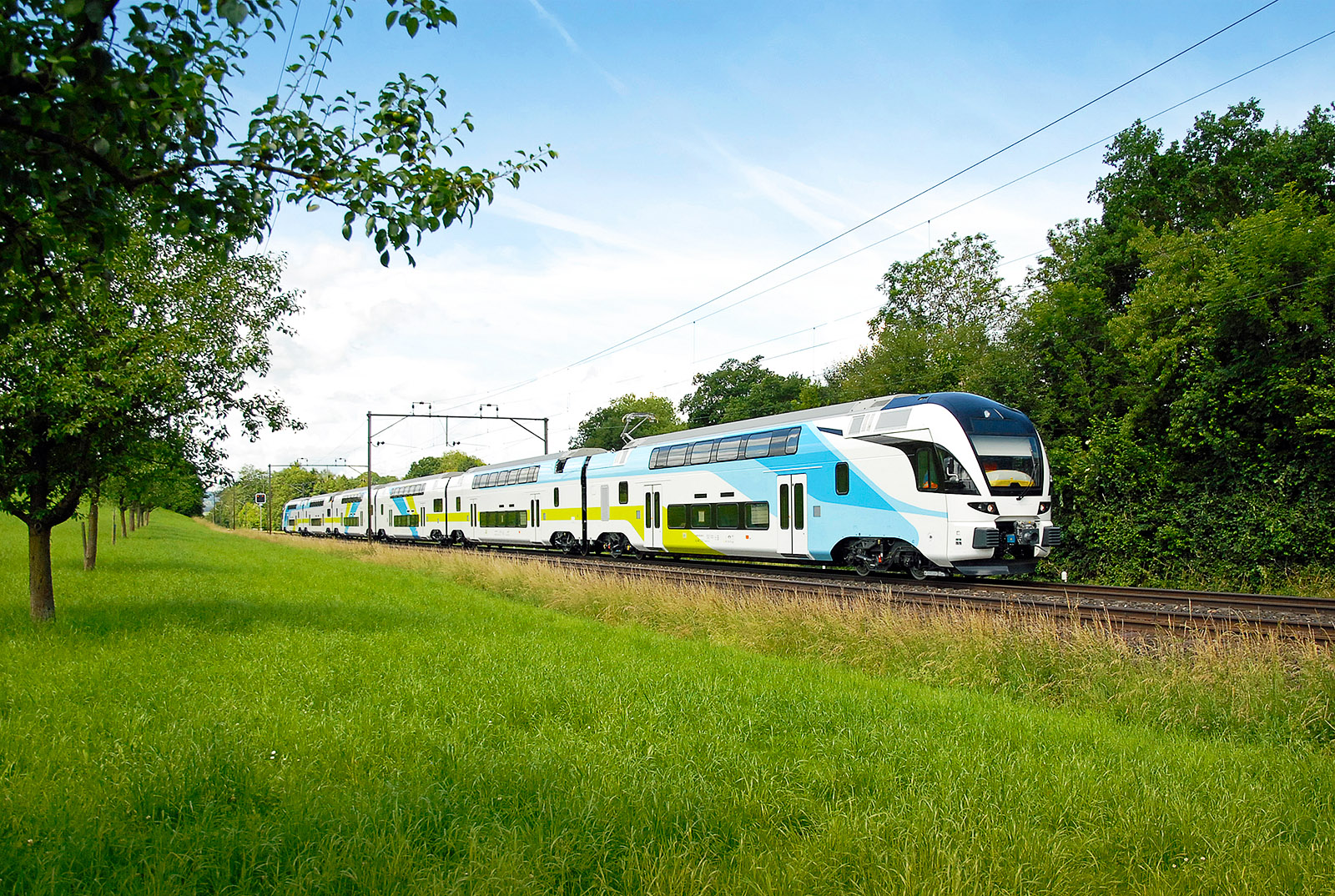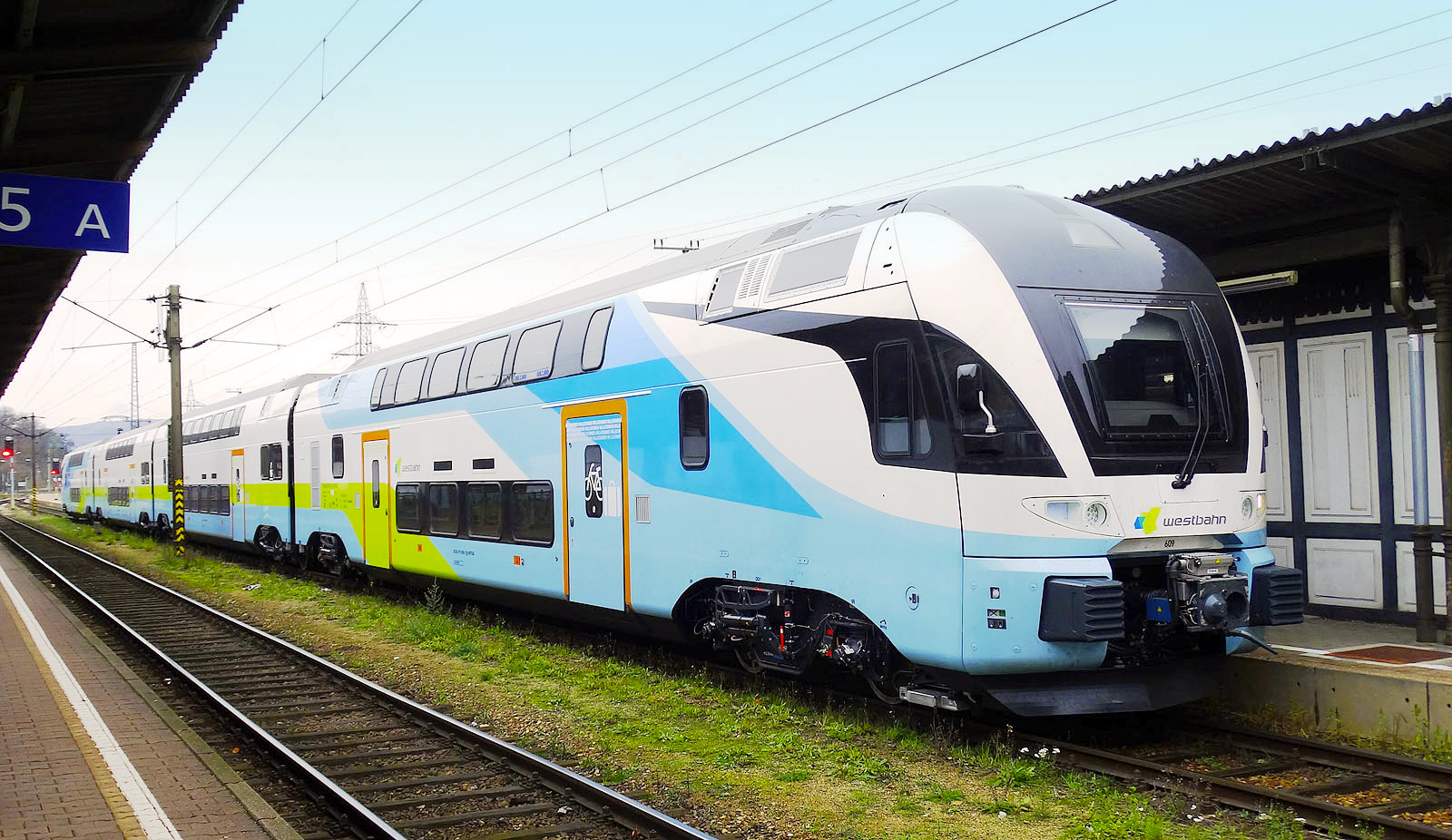 Technical specifications
Top speed: 200 km/h;
Consist: six cars;
Capacity: 526 seats (all first-class comfort);
Length: 150 meters;
Width: 2.8 meters;
Height: 4.59 meters.
According to Stadler, the new trains will have an identical design to the ones previously delivered by Westbahn (Railcolor: we assume they refer to the second generation of Westbahn trains form 2017). These will feature an air conditioning system, PRM access, and toilets and wireless internet. Each of the four intermediate cars will feature a self-service café.
Stadler vs. CRRC
This order is a symbol in the fierce competition between rolling stock manufacturers from Europe and ever-expanding CRRC from China. According to Stadler, the company was able to win because of its all-inclusive package comprising the delivery of the trains, service and maintenance, as well as financing:
"I am proud that we have been able to supply WESTbahn with further state-of-the-art intercity double-decker trains. At the same time, this contract will also enable us to further expand our service business. I am also pleased that we prevailed against the Chinese thanks to our attractive customer-specific overall package." Peter Spuhler, Chairman of the Board of Directors and anchor shareholder of Stadler; owner of PCS Holding and Austrian Train Finance AG
WESTbahn's old trains coming to Germany
At the same time, WESTbahn's recently sold existing KISS fleet will be delivered to Deutsche Bahn. The first batch for the German state railways has been scheduled for handover already in December 2019, while the remaining ones will follow only once the Austrian operator has received its newly built trainsets. Stadler will be responsible for the upgrade and certification procedures that need to take place before the first-generation FLIRTs enter service for DB in Germany.