If you are looking for a train to promote Gustav Klimt's famous painting "The Kiss", Stadler's "Kiss" is the logical choice, don't you think? The Belvedere Museum of Wien has combined both Kiss-es resulting in this artistic livery for one of Westbahn's EMUs. But there's more.

The special project will be launched tomorrow, on Valentine's Day. And it is not a coincidence, since Gustav Klint's artwork is arguably one of the most beautiful declarations of love in the history of art.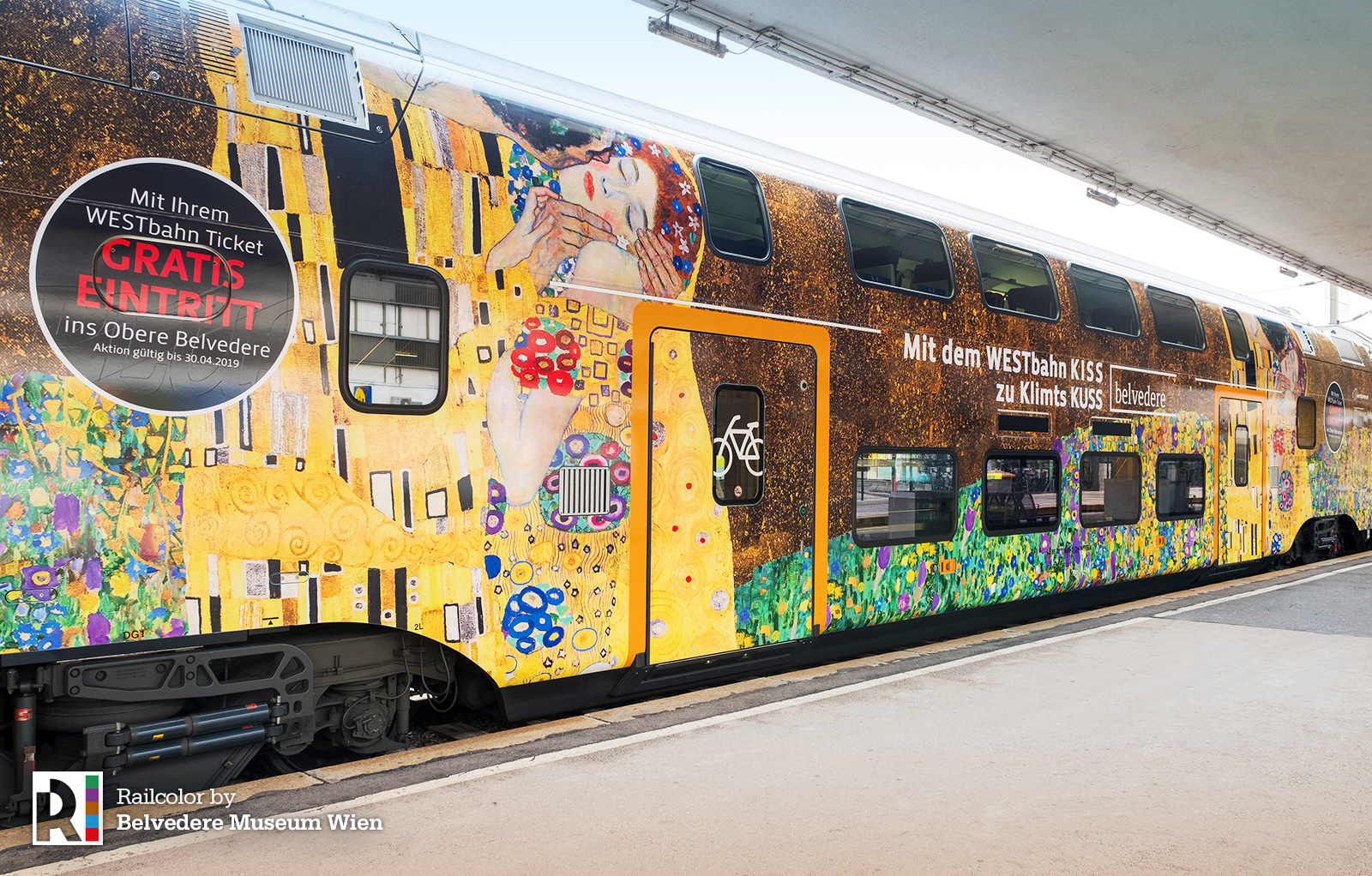 One of the end cars of a Westbahn's 4-car EMU is now wearing this eye-catching livery. According to the museum, travelers with Westbahn tickers will receive a free admission to the Upper Belvedere, valid until 30 April 2019.
"Together with Westbahn, we offer an attractive day trip including a visit to the art treasures in the Belvedere" – Stella Rollig and Wolfgang Bergmann, the museum's General and Managing Directors respectively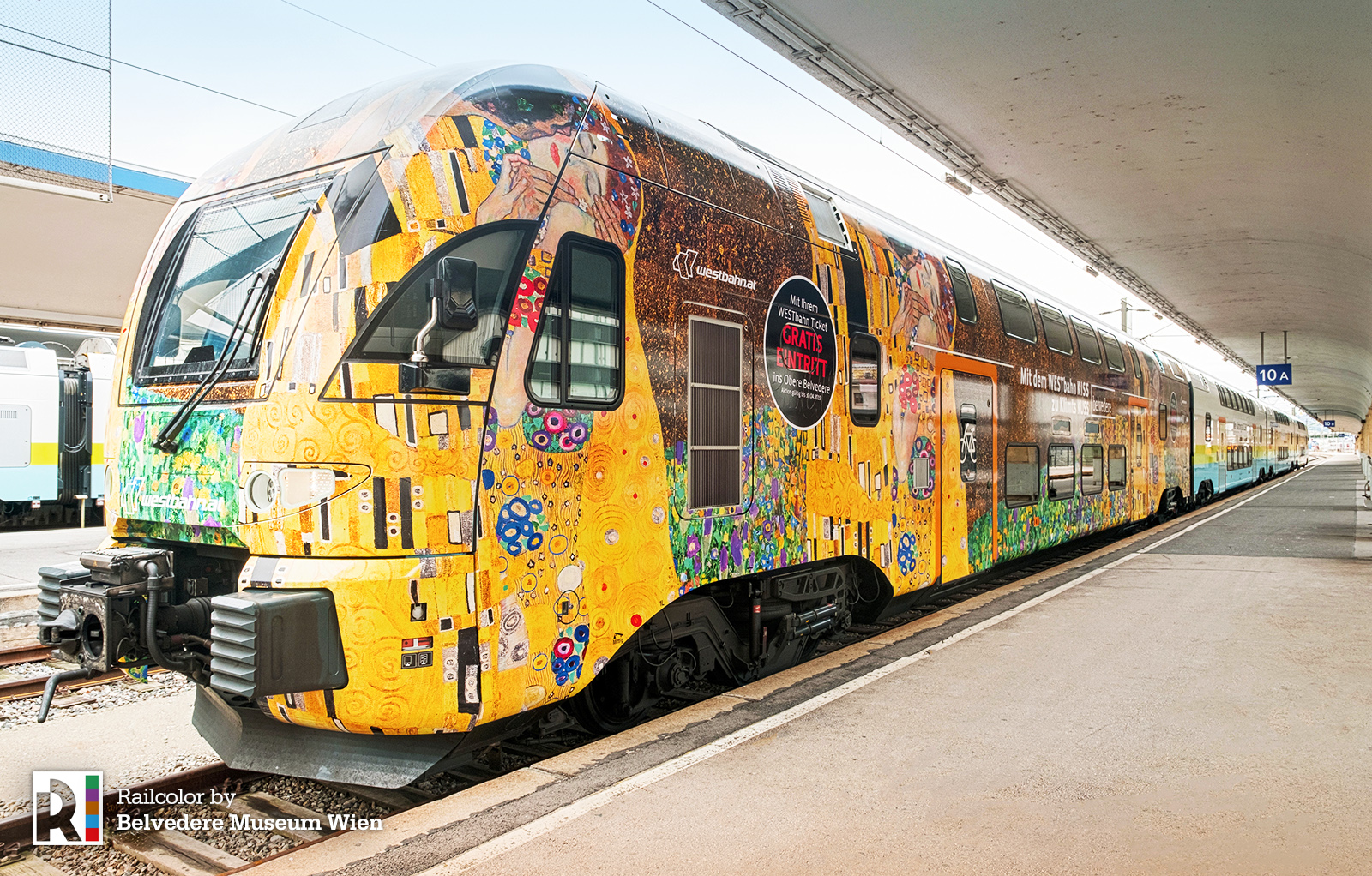 The direct journey between Salzburg and Quartier Belvedere station will last a little more than 2,5 hours. With a valid Westbahn ticket – annual tickets are accepted too – passengers will have the opportunity to visit the extensive collection of the Österreichische Galerie as well as the historical premises of the Upper Belvedere, including the Marble Hall, where the Austrian State Treaty was signed.
Social media