'I am European' – this is the slogan on some of DB Cargo's newest Vectron locomotives. The white base livery of DB's newest electric locomotives is put to good use – several of them got a pro-European branding.
This article was originally published on 16.05.2019 and updated on 24.05.2019 and 18.07.2019 – new images added. Scroll down to see them.
Update 18.07.2019
193 364
193 364 is the third locomotive to join the 'I am European' fleet DB Cargo. Steve Wiktor sent us these fresh images of the locomotive, seen at Mannheim depot:
Update 24.05.2019:
193 362
193 362 is the second locomotive in this design. Big difference: the blue line on its sides is placed higher, so it ends aligned with the top of the headlights:
We have also received more pictures of 193 360 at work, which were sent to us by Steve Wiktor. Visit his Instagram profile, for more Vectron action + a video of the EU Vectron pulling the train from the photo below: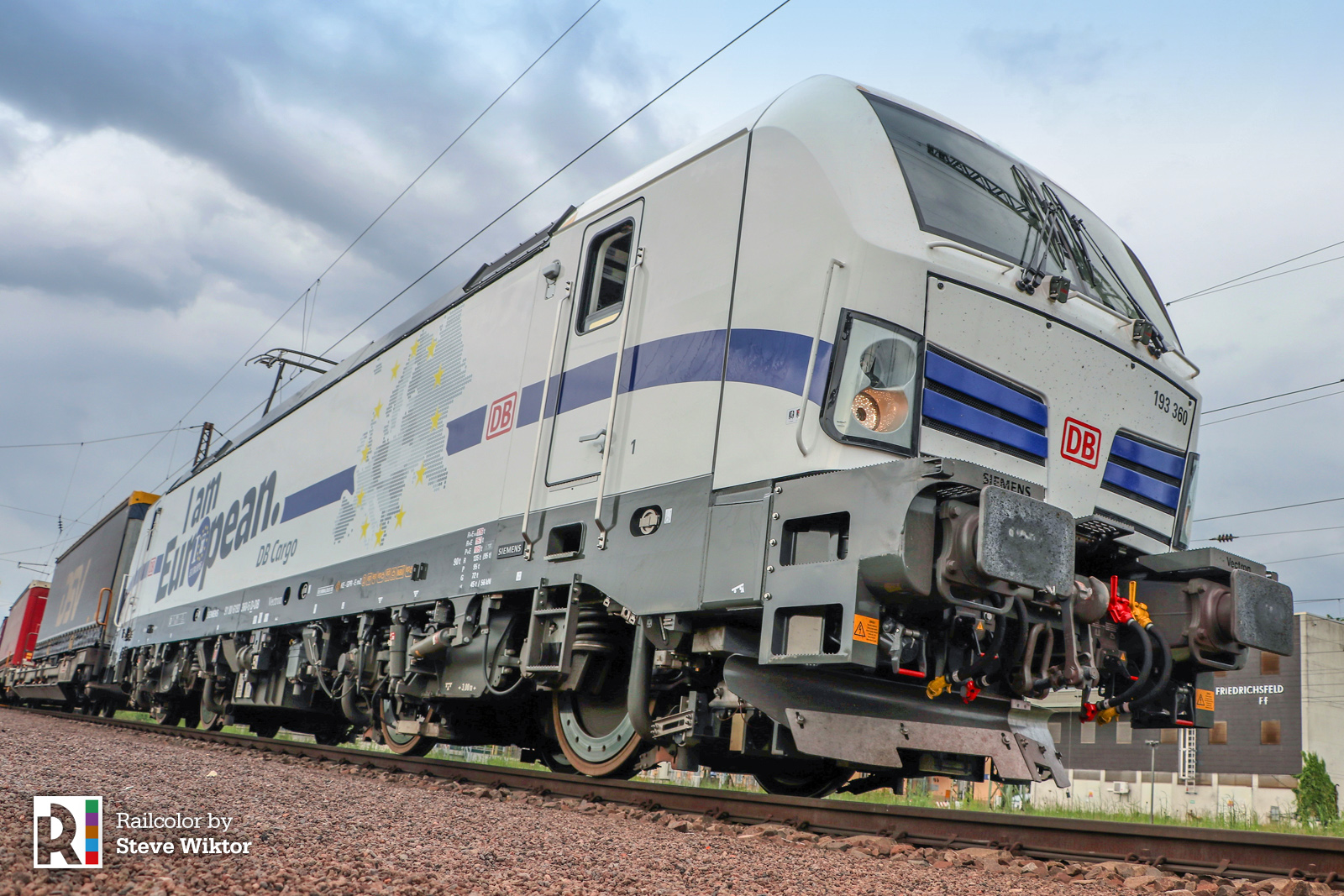 Bonus: 193 360 + 193 361 standing nex to each other at Seelze (DE):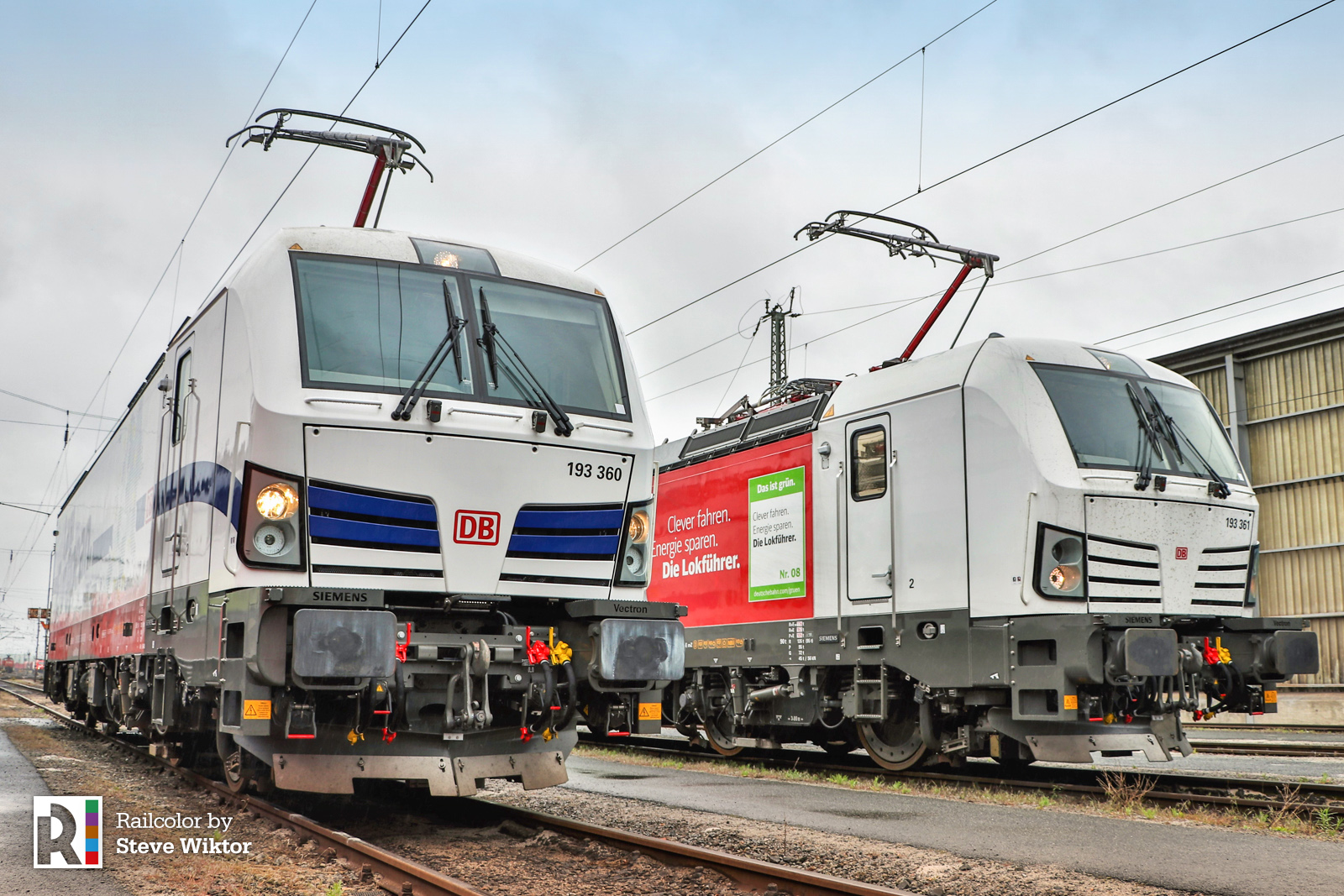 Our original post from 16.05.2019
Sorry, to read this article, you need an Expert subscription – for a small fee per month, you will be able to read all our publications + you support the development of this website. Order your subscription here and let's make Railcolor better together!