Stadler has won a tender for the supply of 34 diesel-electric locomotives to Taiwan Railways Administration (TRA) in Taiwan. It is the first major order for rail vehicles of the Swiss manufacturer in the Pacific region. The locomotives will be built at the Stadler plant in Valencia. 
Stadler was selected by TRA as the preferred supplier for the delivery of 34 diesel-electric locomotives. The tender is part of a larger TRA fleet renewal program. The contract is valued at approximately 165 million euros. The locomotives are intended for passenger and freight traffic on the narrow gauge network – 1,067 millimeters – in Taiwan. 
Thomas Ahlburg, Group CEO at Stadler, says: "We are proud to be able to supply a larger rolling stock series to Asia for the first time. The locomotives will be used in demanding mountainous topography – similar to that of Switzerland – and in extreme climatic conditions. Stadler is very familiar with adapting rail vehicles to such specific challenges. Combined with the ability to build lightweight yet environmentally-friendly locomotives, these are important reasons for our success in Taiwan."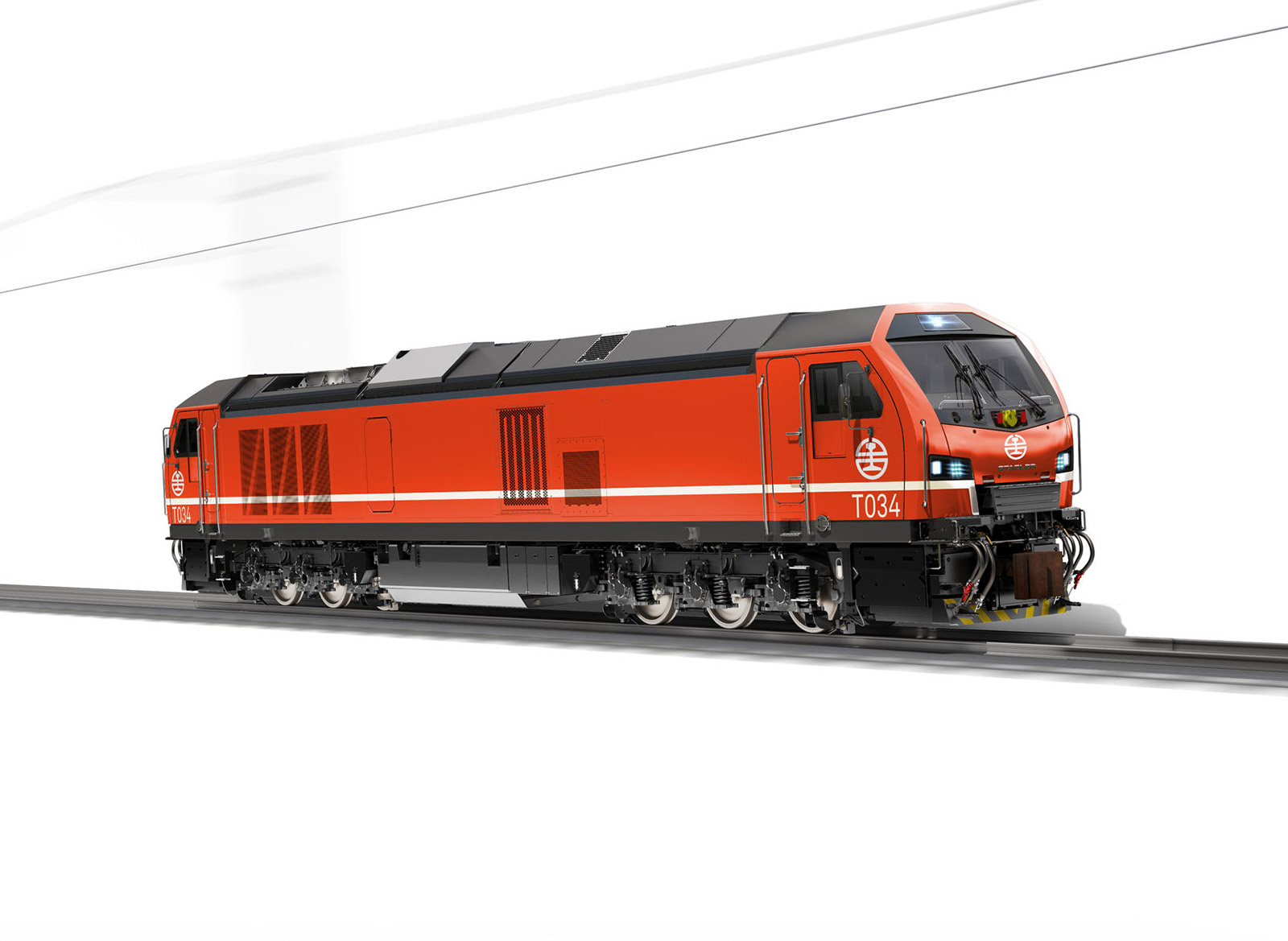 The six-axle narrow-gauge locomotives for TRA are powered by a Cummins diesel motor with an output of 2,700 hp. The starting tractive effort is up to 430 kN, and the maximum speed is 120 kilometers per hour. The locomotives are specially designed for the tropical and subtropical climate in Taiwan. The high humidity of up to 100 percent and extreme temperatures of up to 45 degrees Celsius are to be expected in the operating area. The new locomotive for TRA can also run in multiple. 
Railcolor: The design of the TRA locomotives shows similarities with the 'South American Light' (SALi) locomotives for Bolivia. Stadler refers to them as SALi for Taiwan; It looks like the manufacturer has to change its name…