A silver surprise: On 10.05.2019 we showed you Railpool's 151 062 in a new silver design. During the past weeks, the locomotive was subjected to a main overhaul in Dessau (DE). An opportunity for Railpool to wrap one of its 151s in silver.
This article was first published on 10.05.2019 – updated on 12.06.2019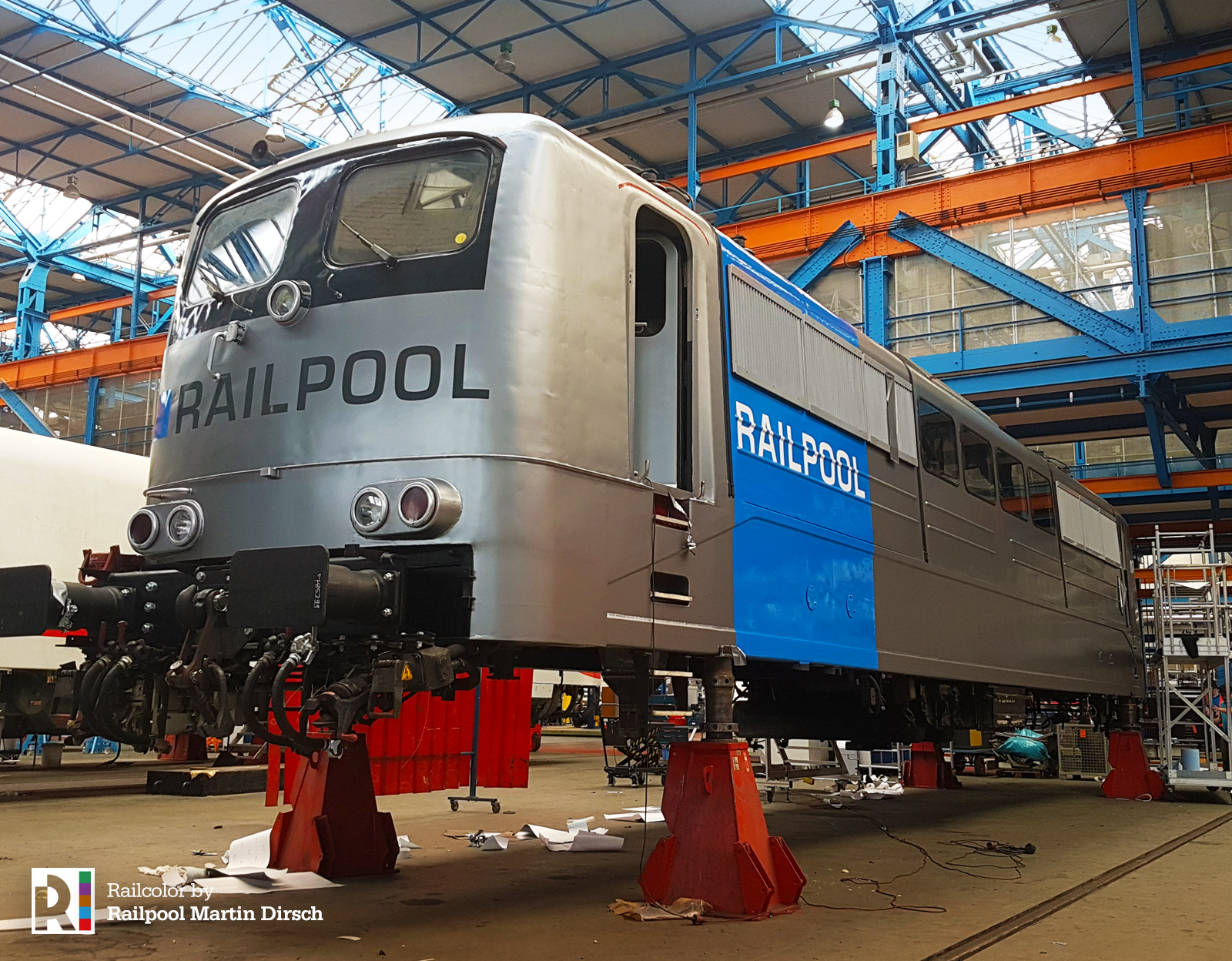 Railpool now has two 'classic electrics' in silver: the above mentioned 151 062 and 155 138. Both types of locomotives are up for sale. For now, the 062 will be added to the pool of 151s that are being operated by DB Cargo.
In 2017 Railpool and Toshiba acquired around 200 locomotives from Deutsche Bahn – all 151 and 155 series electrics that were property of Germany's incumbent freight operator. Railpool (which is the ECM) is now responsible for management of this fleet, including service and maintenance.