Earlier on, Railcolor News showed you a peek at Railpool's 151 075, sporting its brand new livery in the Dessau workshops. This weekend the locomotive has been spotted in action, pulling freight trains for DB Cargo Deutschland. We bring you a nice photo-overview, courtesy of Steve Wiktor and Lukas Sinz, whom we both thank.
This article was originally published on 25.01.2020 and updated on 27.01.2020 (more pictures added), scroll down to see the original post.
Update 27.01.2020
Last Saturday, "Martina" paid a visit to Mannheim, where Steve Wiktor captured its arrival:
And, later on, had the chance to take some detailed portraits at Mannheim Rbf:
At the end of the day, the locomotive was seen pulling yet another freight. This time, with its silver 'face' at the front :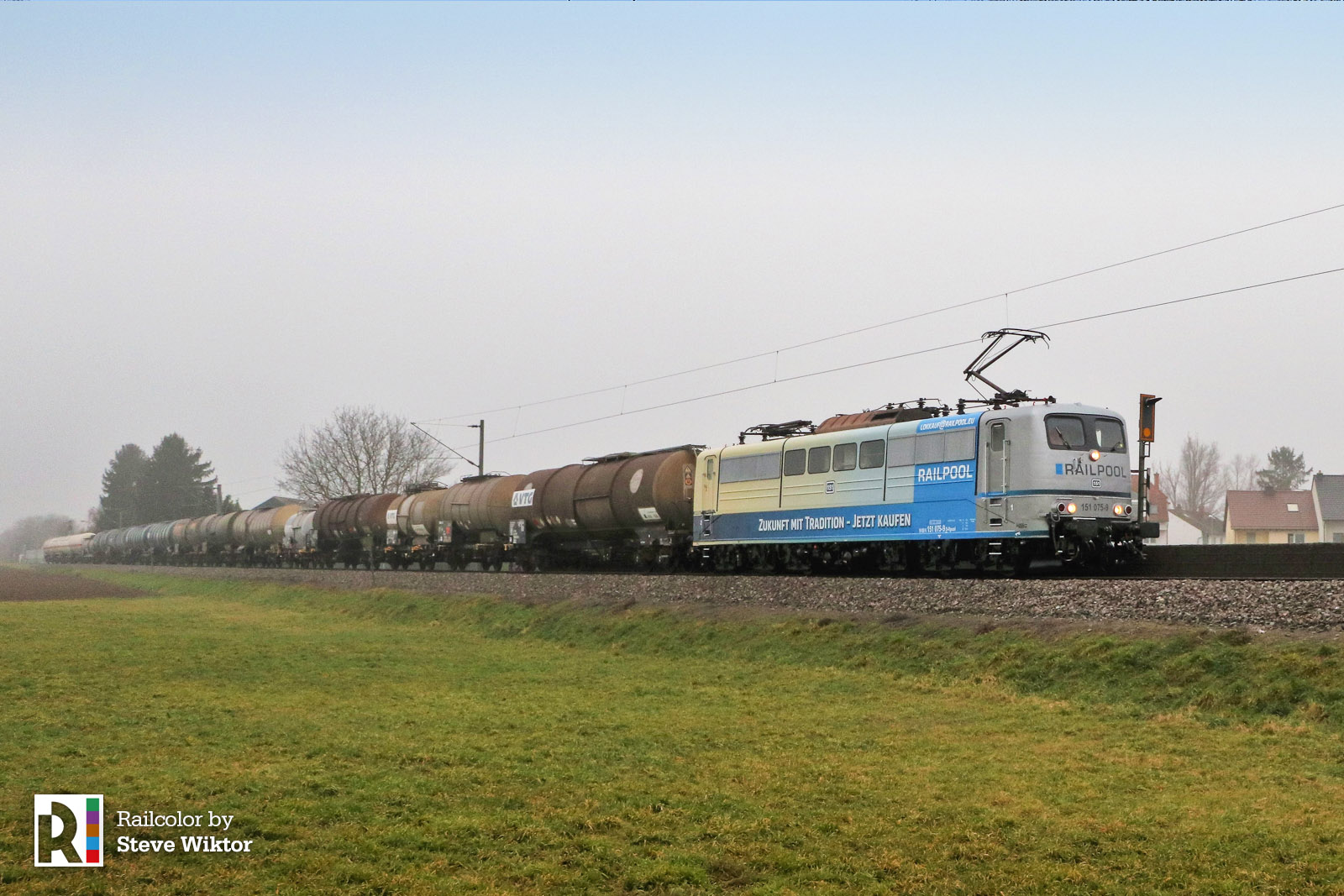 Our original article from 25.01.2020:
Sometimes you just need to enjoy a photo – a very well made photo by Lukas Sinz. This is Railpool 151 075-9 this morning, in its new Railpool design, leaving the Roßsteintunnel. Thank you Lukas!