Railcolor is all about modern European locomotives and high-speed trains. But we also appreciate our shared colorful legacy with Railcolor classic posts. This one is dedicated to the four burgundy-painted 243s of the German operator DeltaRail: a living legend of the Deutsche Reichsbahn (DR).
DeltaRail
DeltaRail GmbH is a medium-sized European railway operator, which is Headquartered in Frankfurt (Oder). Originally founded in 2004, the company was acquired in 2011 by the Polish rail freight operator Via Cargo S.A. The company offers a wide range of forwarding, transport and logistic solutions, as well as shunting services.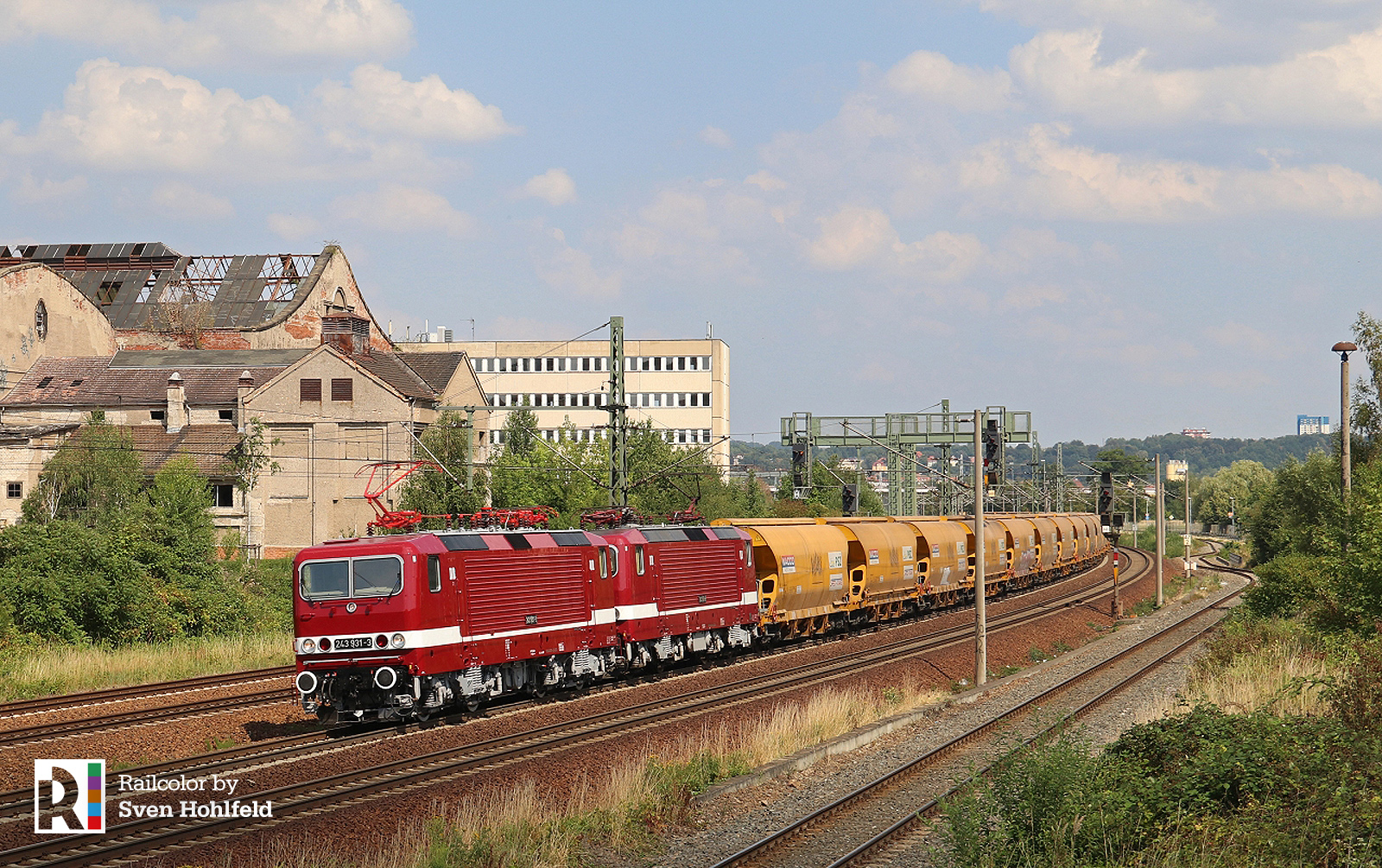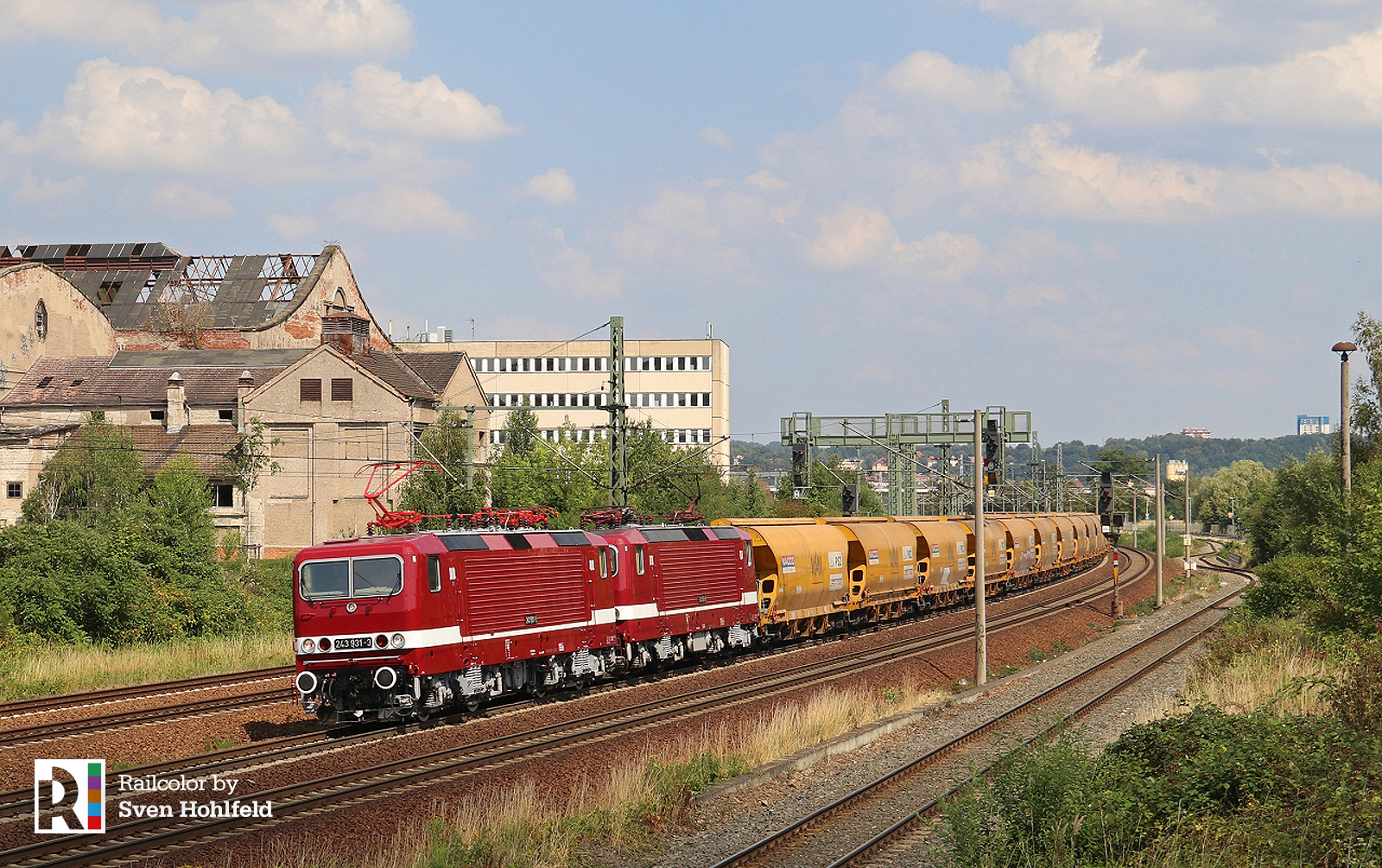 DR 243
Presently known as DB Class 143, the Lokomotivbau-Elektrotechnische Werke (LEW)-built machines represent a numerous (a total of 636 locomotives were built!) fleet of universal electric locomotives, which originally entered service for the Detusche Reichsbahn as DR 143 in the 80s and 90s. Here are some further technical details about them:
Wheelset Configuration: Bo′Bo′ (4 traction motors)
Maximum speed: 120 km/h
Power output: 3,720 kW
Electric system: 15 kV (16.7 Hz)
Length: 16.64 m
Weight: 82,5 tons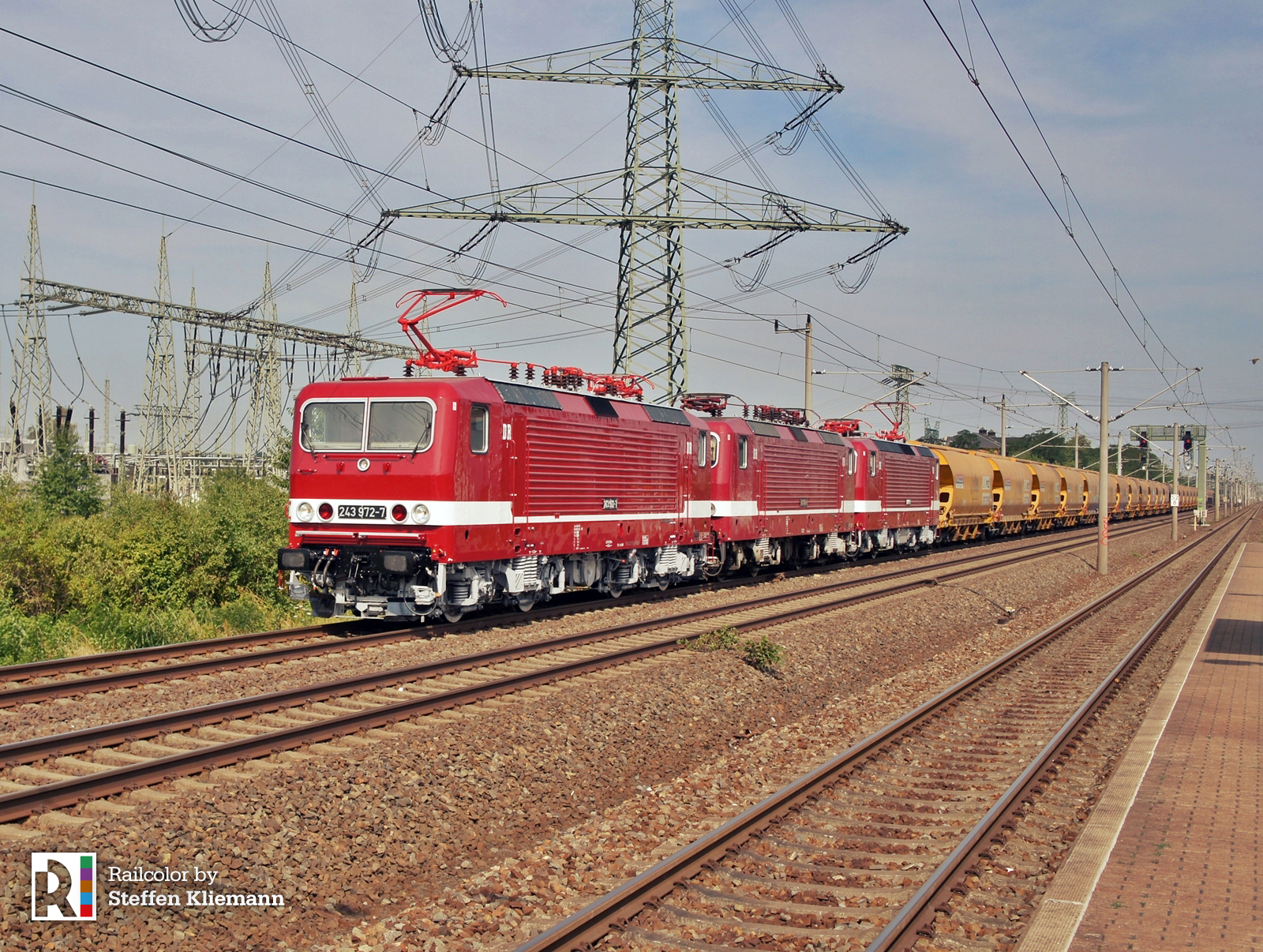 The DeltaRail quartet
Burgundy and white stripes: the simple and elegant style which the DR chose originally for these electric classics is once again seen on four locomotives, which DeltaRail bought from the DB. According to the operator, the locomotives were painted that way in order to honor the times when Frankfurt was a major railway location. Also, the acronym – DR – can be used to designate not only Deutsche Rechsbahn, but also DeltaRail.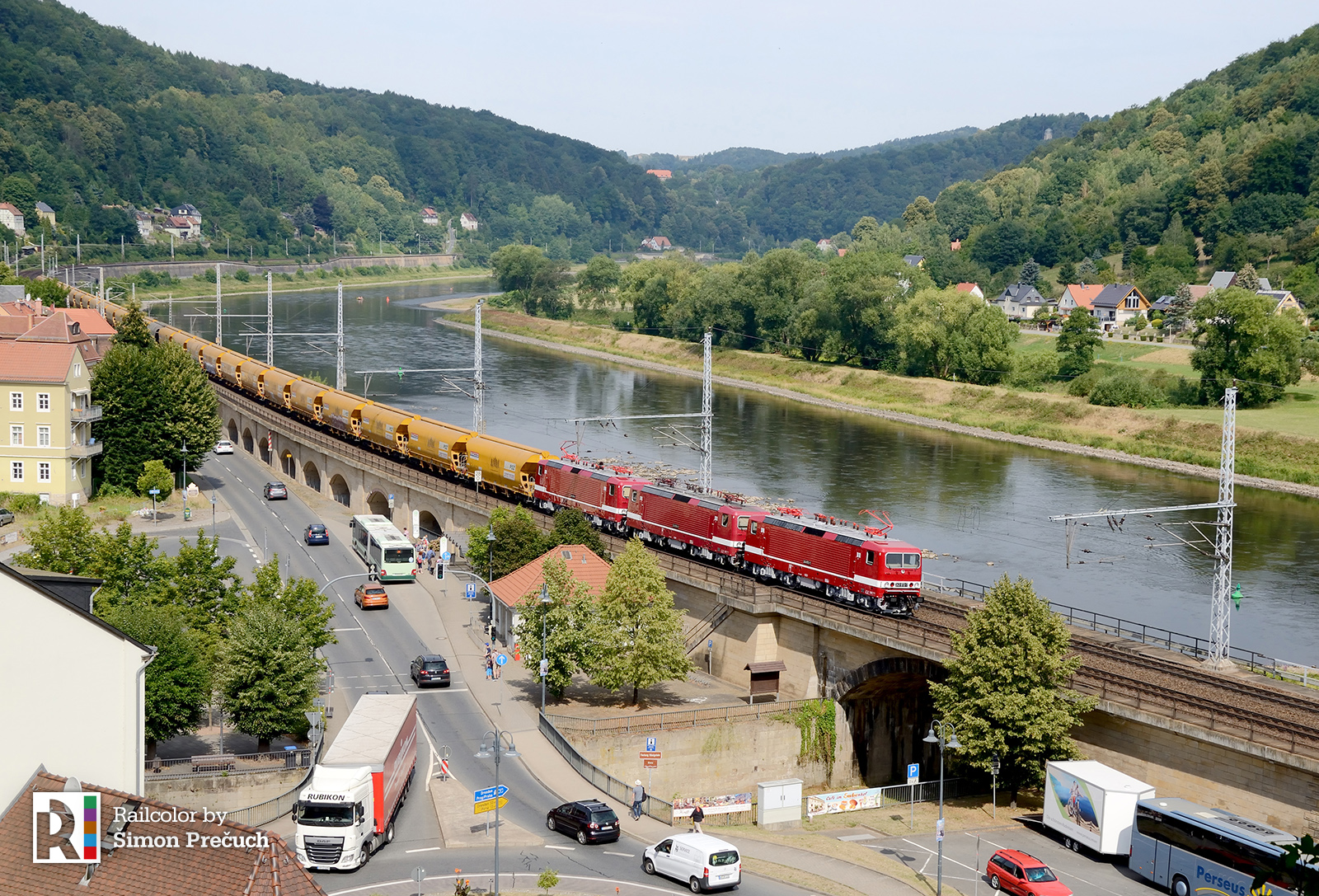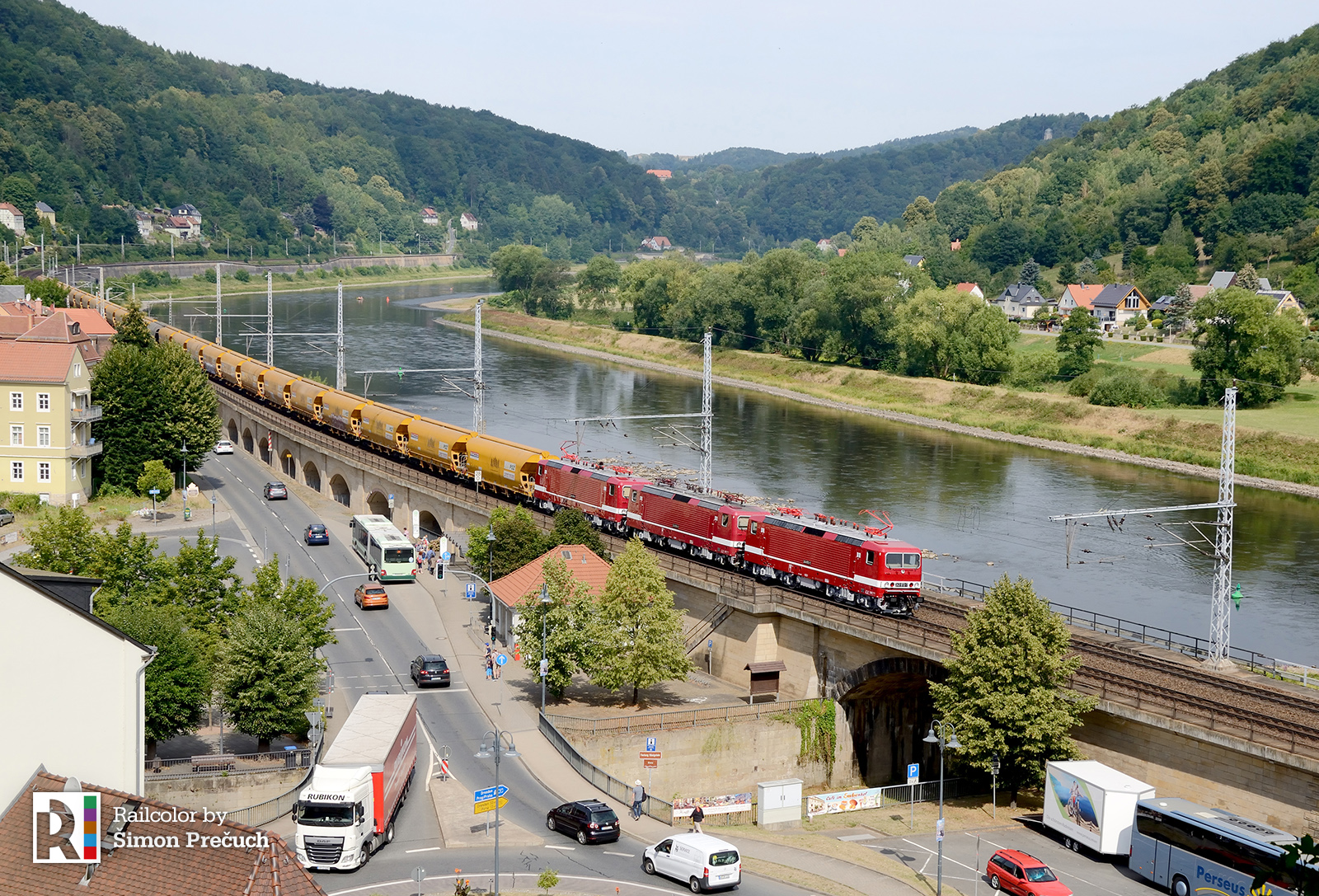 Since February of 2017, the company has been steadily growing its classic 243 fleet to a total of four locomotives with original DR livery. Here is the list:
243 559-2 – LEW 18566 / 1990
243 650-9 – LEW 20958 / 1990
243 931-3 – LEW 20381 / 1989
243 972-7 – LEW 20971 / 1989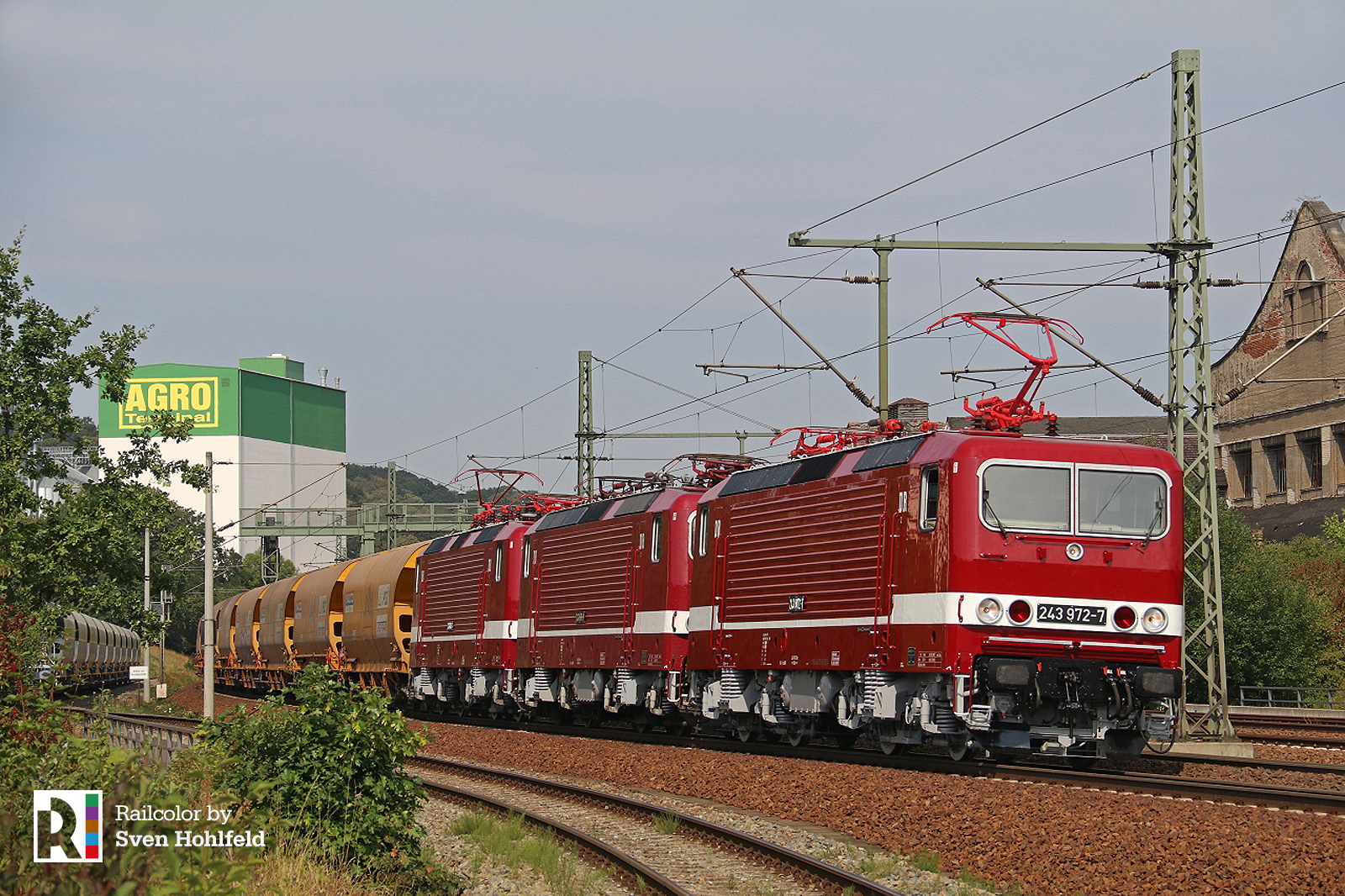 Perhaps the best part of the story is that, unlike other preserved European classics, the locomotives are used for daily freight services, rather than to be featured on special museum trains. This gives an excellent opportunity to railfans throughout Germany to capture digitally the 100% analogue legend from the past.