At Railcolor News we are (mostly) limiting ourselves to that special 'modern-locomotive-only-diet'. But sometimes colorful classic locomotives are too irresistible, even for us. Plus, these two machines are a part of an extensive visual project that we released here not long ago. We bring you a brief update on two of our favorites from the Netherlands – in blue and yellow.
Railcolor News thanks Mathijs Kok for sharing his nice picture with us.
Blue: Railpromo's 101002
First up, we have Railpromo's 101002 with its distinctive blue-white livery. Back in March 2018 Railpromo was the first company to acquire (a total of three) 1700 series electrics from NS Reizigers. 101002 is actually NS Reizigers 1772.
The photo
On the picture below we see the locomotive with a rail-crane, passing Soestduinen, on it's way from Bad Bentheim to Roosendaal: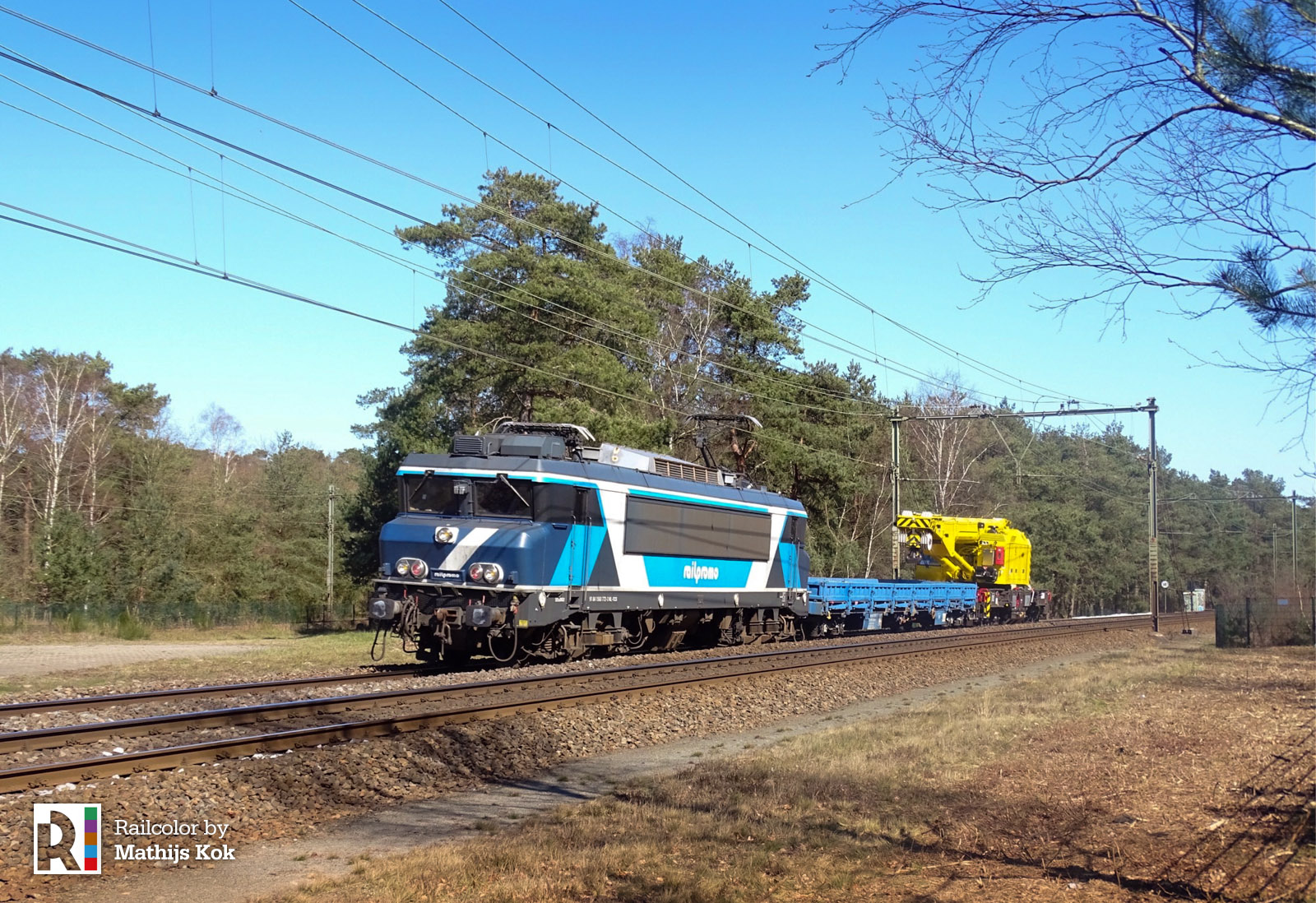 The visual
Not exactly 101002, but 101001 instead (ex-1781), as part of our Railcolor Classic special: Dutch class 1600/1700/1800 electrics in open access operation:

Yellow: Strukton's Nicole
The striking-yellow 1824 of Strukton follows next. For its operations in the Netherlands, in March 2019 the rail contractor company acquired this locomotive (formerly known as 9910 of Locon). This one is special in another way, besides its livery: it has gone hybrid, thanks to the retrofit of a battery unit, enabling it to run independently from overhead lines during construction works. Read more about this unique project in our dedicated article.
The photo
Strukton 1824 with tamping machine UTM 15 and D-Locomotive 303007, passing Soestduinen, on it's route from Leeuwarden to Roosendaal.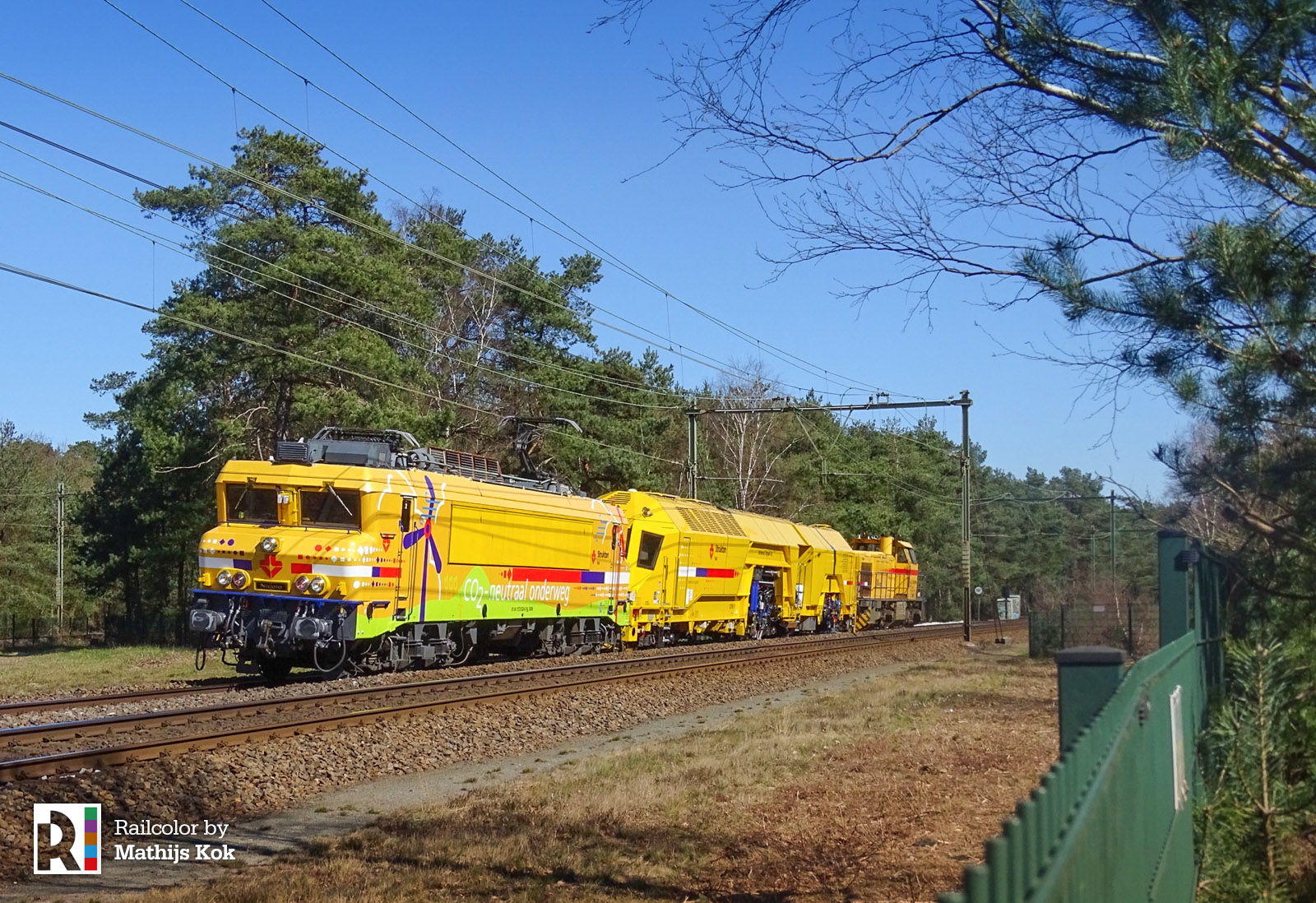 The visual
And the 2D side-look at 'Nicole', once again in our Railcolor Classic special: Dutch class 1600/1700/1800 electrics in open access operation:

In fact, Ferry Lissenberg made a bunch of more visuals of the Dutch Class 1600/1700/1800, so make sure to check them all in our Expert article below:
[NL / Expert] Railcolor Classic: Dutch class 1600/1700/1800 electrics in open access operation [updated]