Strukton, active in the international field of rail infrastructure, railway vehicles and mobility systems has acquired a former NS 1600=1800 series electric locomotive to move its work trains in the Netherlands.
Although rail transport is one of the most energy-efficient modes of transport and operators are investing in modern ways of powering trains these days, rail contractors still lag behind. As overhead lines are taken out of service when tracks are worked, rail contractors are dependent on diesel-powered locomotives.
Strukton wants to change this and has acquired a former NS 1600/1800 series electric for its own use, taking transport jobs.
Aad Onderwater, Business Manager Logistics with Strukton: "We regard the introduction of this electric locomotive as a new step in making the rail sector more sustainable. That sustainability is twofold: the electric work locomotive is both good for the climate and healthier for our employees."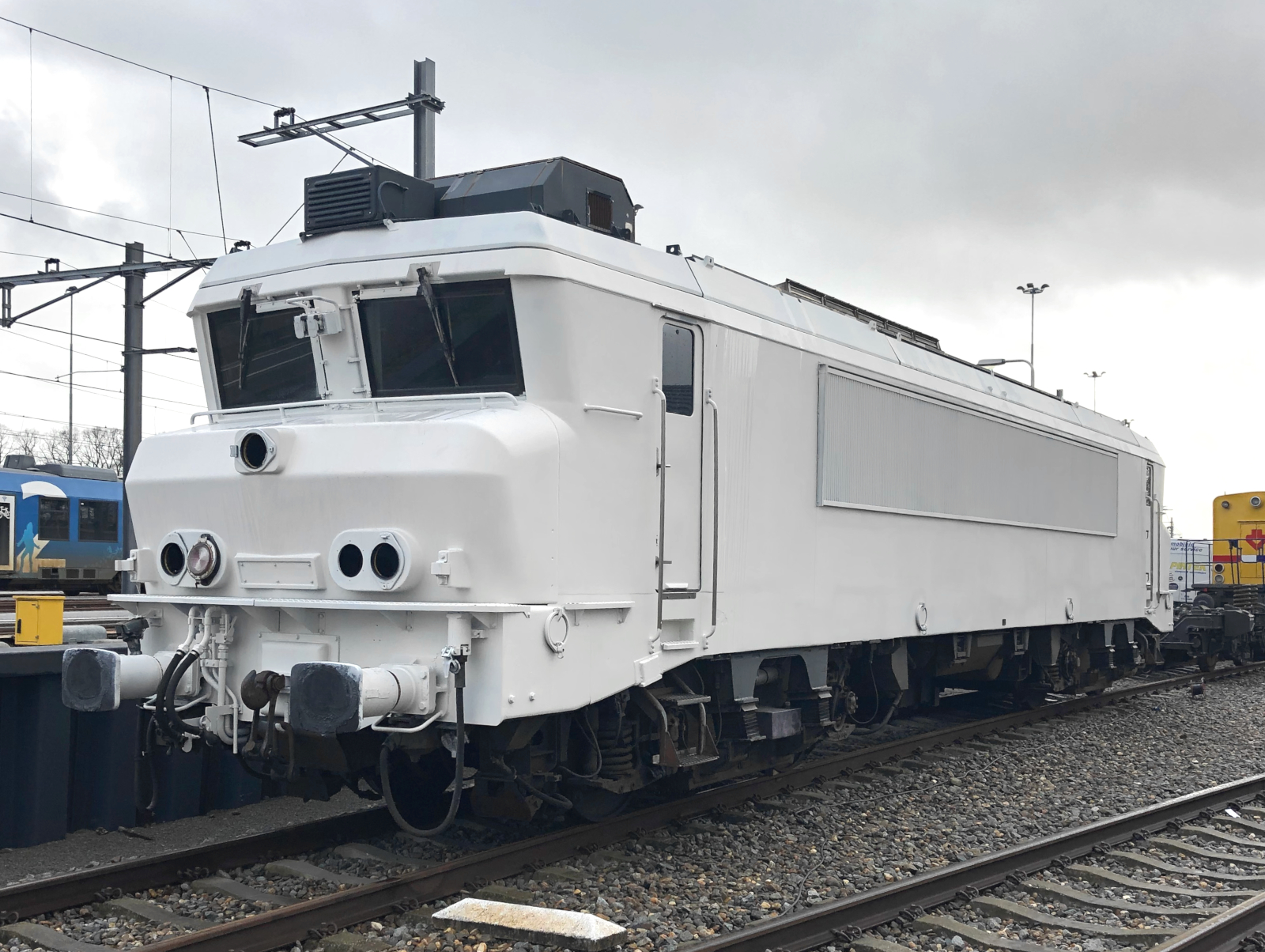 Strukton will put the locomotive into service at its own Zutphen workshop. The 1824 will be rebuilt to be fully operational and will be fitted with new wheels. Strukton plans to have it operational during the course of 2019. Recently, it was primered at NS' Maintenance & Service facility in Haarlem, ending up with a ghost-like white appearance, as shown above.
Next step: battery power
The next step for Strukton will be expanding the electric locomotive's capabilities with a battery, enabling it to run independently from the overhead lines.
Strukton Rolling Stock, specialist in power electronics in rail-bound vehicles has experience with developing battery and hydrogen powered trains. For example, it is developing the power electronics for the British manufacturer Vivarail, which is converting former underground trains into diesel, hydrogen and battery powered multiple units for British non-electrified railway lines.
Key moments in 1824's career
1981: Delivered to NS as 1624;
1985: Named 'Alkmaar';
1999: part of the fleet of freight operator NS Cargo, after NS carve up;
2002: transferred from Railion (DB Cargo acquired NS Cargo in 2000) to NS Reizigers, renumbered as 1824;
2009: sidelined by NS Reizigers;
2014: Acquired by Locon Benelux, renumbered 9910, used as spare parts donor;
2017: Sidelined due to Locon Benelux' bankrupty.
2019: Acquired by Strukton.