Yes, this article comes as an exception to our 'modern only' editorial rule. But the truth is that Railcolor has been closely following Strukton's interesting hybrid project for some time now. It's time for an update: Nicole has sisters now!

Railcolor News thanks Mathijs Kok for sharing his nice picture.
On 05.06.2020, 'Nicole' (1824) was spotted on the move, together with two freshly repainted Class 1700 locomotives. These were 1740 and 1736 – two out of four Class 1700 locomotives that the operator recently acquired from NS. Not that the newly painted locomotives, unlike Nicole, have yellow steps. Remarkable was that 1740's other side was llight blueish.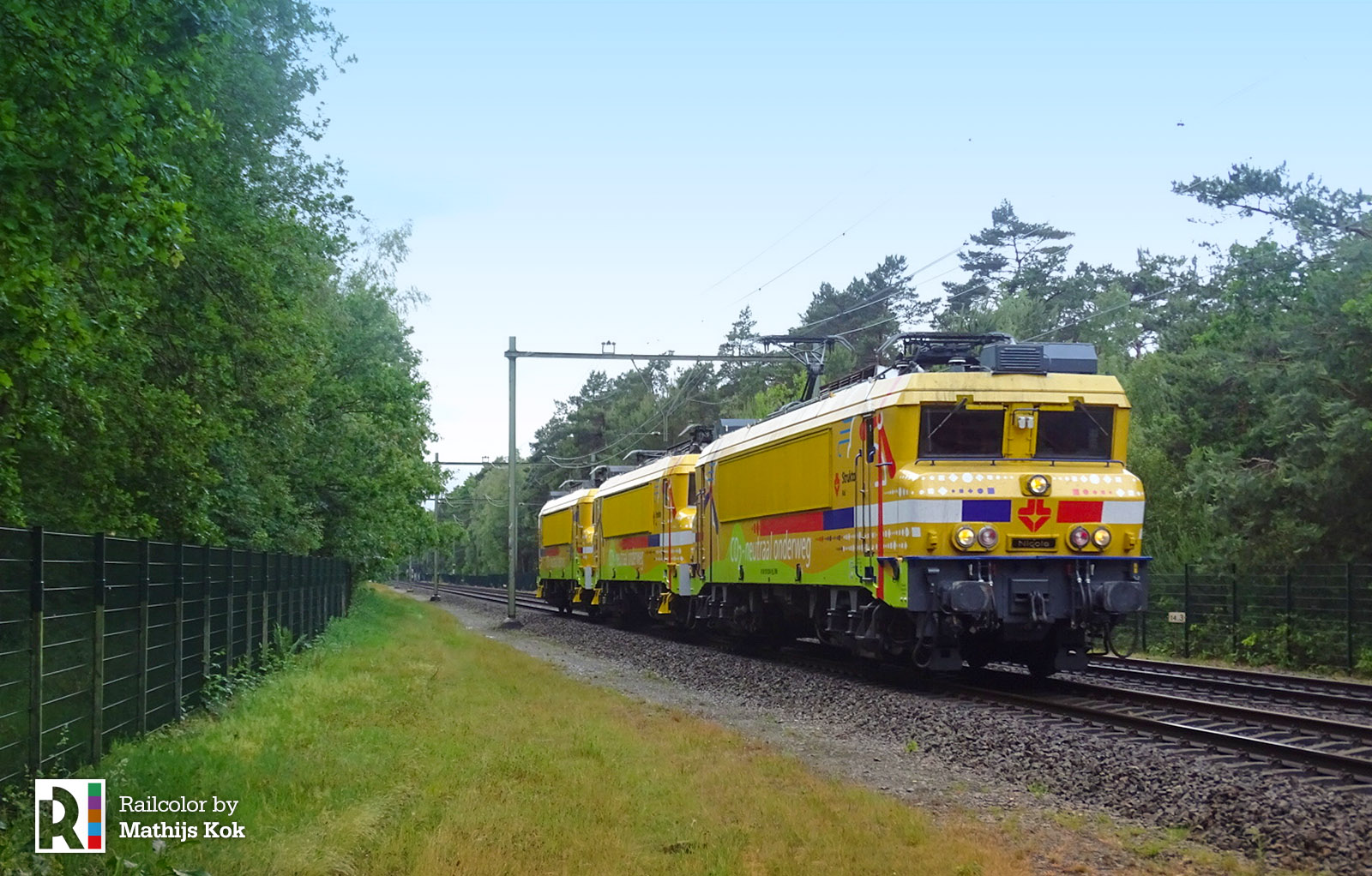 Project status
To find out more details about Strukton's unique project, as well as further details on the modernization of the locomotives and the current status development, visit our Expert article below:
[NL / Expert] NS 1700s live longer: Strukton acquires more electrics