It has been rumored for some time, but it is materializing now: DB Cargo (Germany) is selling-of its oldest electrics. The deal includes around 200 machines of the 151 and 155 series. All heavy six-axle electrics, built in 1972-1978 (151) and 1977-1984 (155). Lease company Railpool (Oaktree / GIC) will be managing the fleet after the deal is closed. Toshiba from Japan is one of the other investors in the deal. DB Cargo will remain responsible for the maintenance of the 151/155s.
Update 23.02.2017: In February 2017, first locomotives were seen, sporting the D-Rpool vehicle marker (for example 151 098 and 155 030 + 083).
Railpool filed for approval at the Bundeskartelamt on 16.11.2016 (no. B9-178/16). 
DB Cargo will to lease-back 100 units, the other machines will be made available to other operators. When we take a look at the current fleet of DB Cargo, the number of 151/155 series machines currently available for revenue services lies around 130 units (source elektrolok.de). The other 70 machines that should be included in the deal are currently sidelined or even withdrawn. This means on the short term, that 'only' 30 units become available to open access operators. If Railpool wants to offer more locomotives to the market, they will have spend money on overhauling them.
Check the DB Cargo 151 series locomotives on Trainspo.com.
Check the DB Cargo 155 series locomotives on Trainspo.com.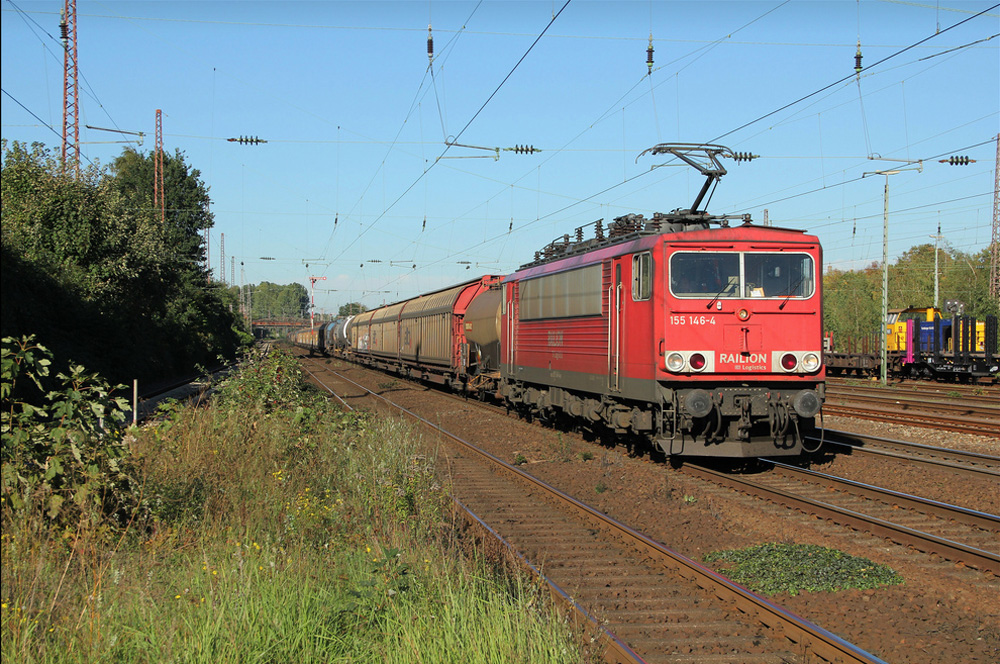 Railcolor: It is very likely that after the deal is closed, DB Cargo will no longer own 151/155 series locomotives directly. (Of course there are still 151s operated through DB's daughter company RBH Logistics and the MEG still has 155s in its fleet). As the very last 139/140 series electrics were sidelined in 2016, this deal will make the recently acquired 143 series locomotives (year of construction: 1984-1991), taken-over from DB Regio, the oldest units in the fleet. All other DB Cargo locomotives are built after 1995 and have the more modern three-phase electric propulsion system (series 145, 152, 185, 186, 187 and 189).
DB Cargo has been reducing the fleet of locomotives constantly during the past years. This is a logical consequence of the transition of an close market towards and open market, in combinations with DB Cargo's current strategy; rationalizing the activities of the company. Selling-of the old 151/155 means some extra cash on the short term (70 million euro they say), and more flexibility in the fleet on the longer term. Expect DB Cargo to slowly reducing the number of 151/155s on hire during the next years, depending on how the German railfreight market will develop. Another important factor will be the arrival of the new 187 series, of which 110 units are currently on order. And possibly more will be ordered in the future.