DB Cargo Deutschland is set to replace its aging fleet of diesel shunters. It wants to replace up to 900 machines with new, more (energy) efficient locomotives in the following years. Next to Toshiba and Siemens, Vossloh will be part of the solution. The Chinese daughter company in Kiel will deliver plug-in-hybrids with a center cab.
In 2024, Vossloh will start the delivery of the plug-in-hybrids (battery+diesel);
Vossloh has won a European-wide tender to deliver up to 250 DM20 BDD locomotives. An initial order for fifty machines has been placed. This version of the DM20 has two diesel engines (+/- 900 kW) and a 120 kWh lithium-titanate battery as energy storage.
The control of the diesel second engine is optimized so fuel consumption and CO2 emissions can be reduced significantly. , the battery capacity is over 120 kWh. The locomotive can be charged both externally (plug-in) and while driving, e.g. by using braking energy. The exterior is similar to the DM20 BBE ordered by Northrail and RIG.
DB Cargo states that the drive systems have a modular structure and can be easily replaced if the technology develops accordingly. The federal government supports introducing this technology with a EUR 15 million grant.
Do you want to stay up to date in the near future? Select one of our subscriptions and you get access to all our content and receive all updates in your email: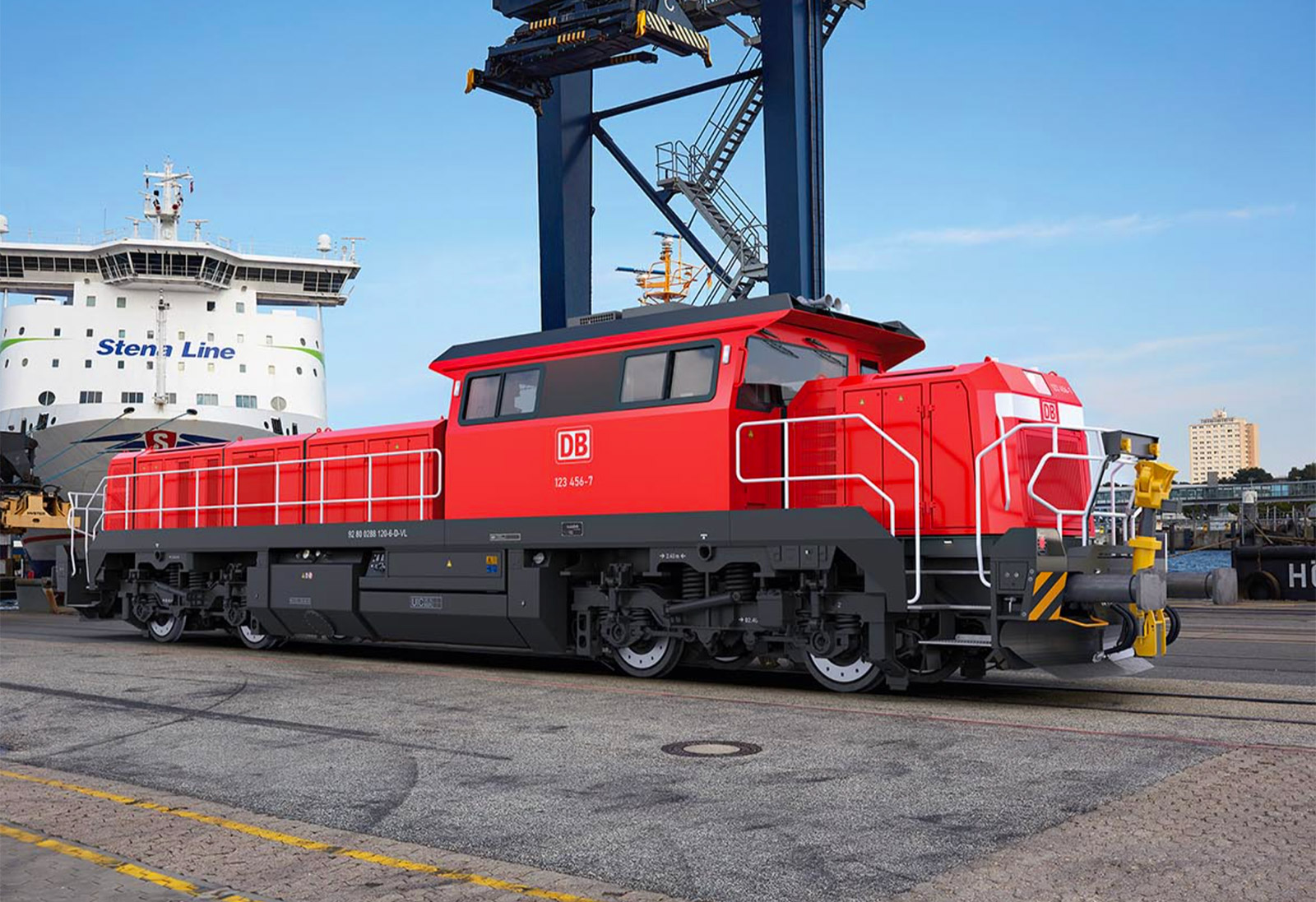 In 2023, the first Siemens Vectron Dual Mode "Light" will enter service;
Last year, DB Cargo placed an order for Vectron Dual Mode locomotives, developed explicitly for shunting services. DB Cargo now states it has extended this project with special versions. More information here.
In 2024, Toshiba will start the delivery of the battery-diesel hybrid locomotives.
And let's not forget about the Toshiba HDB 800 machines. The prototypes will come from Aachen. In 2020 DB Cargo announced it would be buying and hiring 100 diesel+battery locomotives of this type. Read more here.