The "White Lady" is an iconic name, related to the classic East-German Class 143/243 locomotives. It became the nickname of the white/red painted series prototype – the designated 212 001 (later 243 001). Now the classic livery has re-appeared again (yes, 143 117 also had it briefly) for the third time – now applied to locomotive 243 822 (143 822) – now property of Fahrzeugwerk Karsdorf (FWK).
We thank Alex J. Huber, Filip Dittrich and Mathias Schrödter for sharing their photographs of the special charter train
143 243 822 is the new White Lady
On the 9th of December, this new White Lady made her appearance with a special charter train in Städteexpress design – a classic East-German livery. The trip was organized by Erfurter Bahnservice (EBS), mother company of FWK.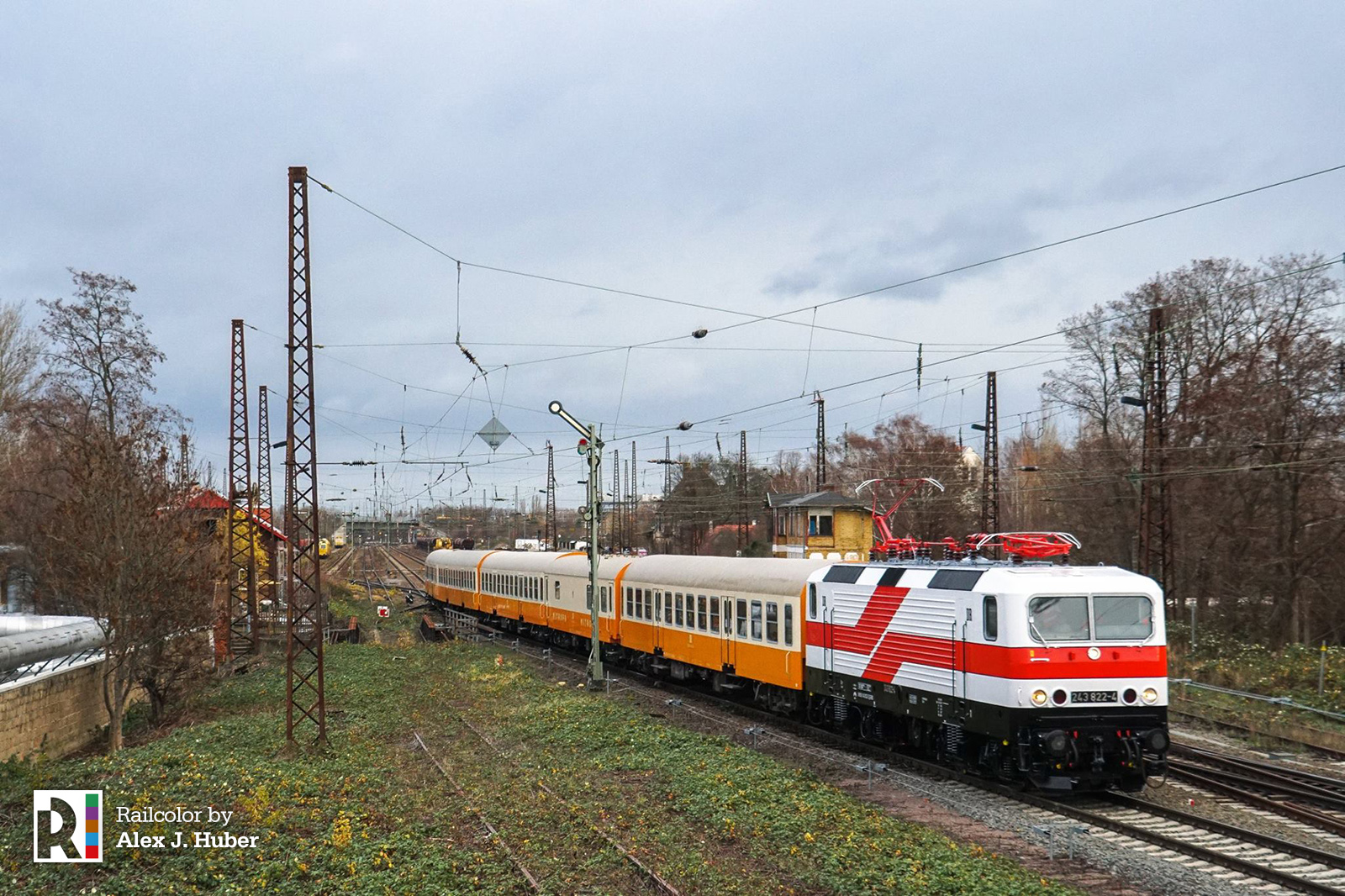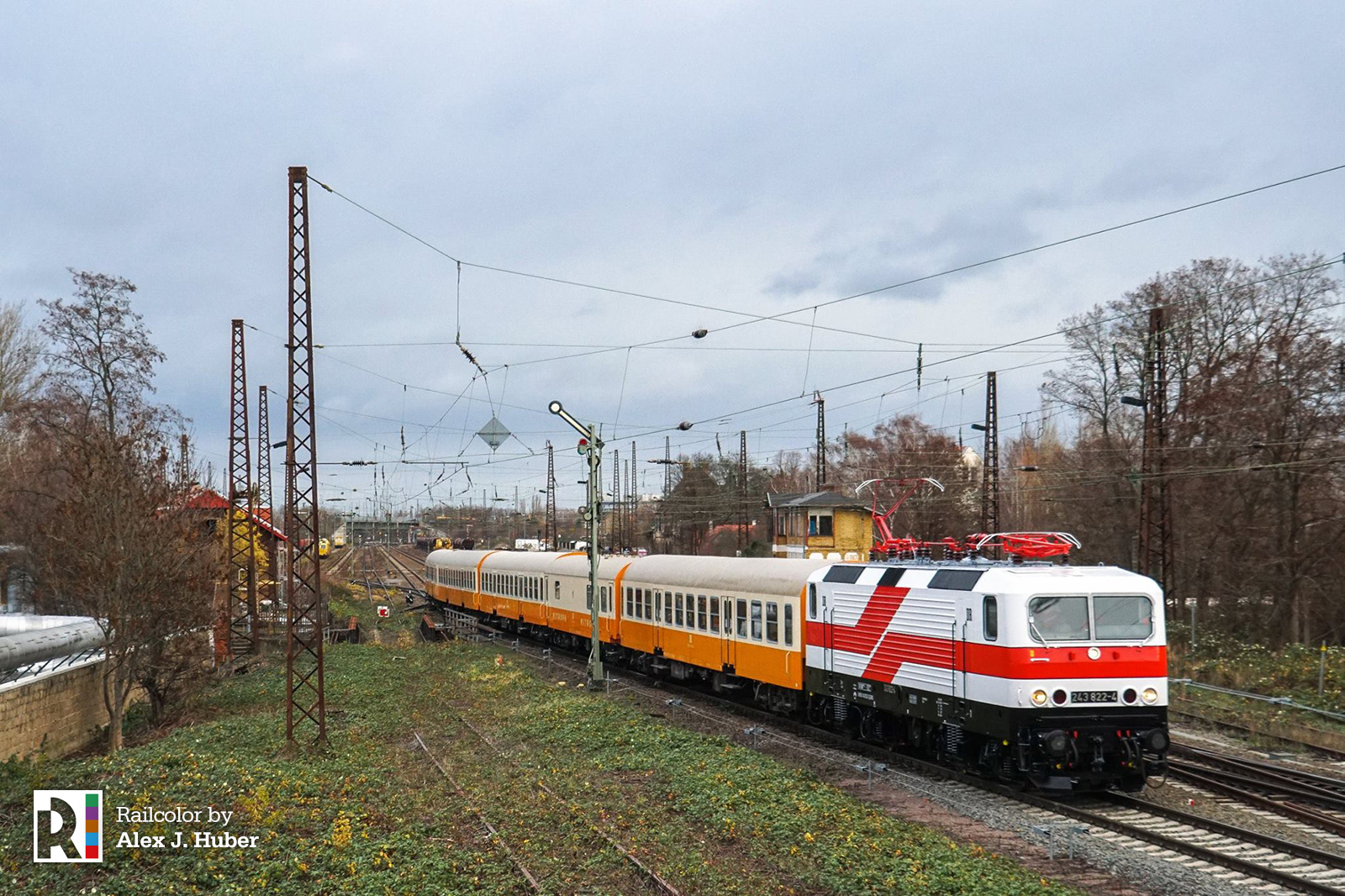 Social media
Railcolor Classic: Baureihe 143 in open access operation
Curious to find what other liveries the private BR 143 locomotives are currently wearing? Head to our Expert Analysis, where you will find all the visuals, as seen in the preview below: