On 07.11.2019 the board of directors of Deutsche Bahn officially approved the acquisition of 30 new ICE trains (and the investment of EUR 500 million in its ICE workshops). It is the next step in DB's plan to accelerate the expansion of its long-distance train fleet as ridership numbers are growing and competition is looming. 
This article was first published on 21.09.2019 and updated on 04.10.2019 and 10.11.2019.
The 30-unit order for very high-speed trains (Vmax 320 km/h) will be part of a 90-unit framework. It has not been decided who will get the order, but the conditions DB included in the tender document are quite restrictive. Especially the required compatibility with the existing DB Class 407 EMUs leaving only a few options open. DB wants to operate the new trains predominantly on the routes Köln – Rhein-Main and München – Berlin.
There are several major developments in Germany that put this project and the required investment into perspective. An overview:
20.09.2019 was a day of global climate protests, and railways can be part of the solution to come to a more sustainable transport mix. DB clearly wants to use this momentum to strengthen its position in the market.
That same day, the German government published its action plan to meet to goals if the Paris climate agreement, and it included the decision to reduce VAT on train tickets, from 19 to 7%. Lower prices will most likely mean more people using the train.
That same day DB officially announced its new 30-train order, that later turned out to be part of a 90-train framework agreement, requiring an investment that is now officially approved;
DB has a serious debt problem
But, Deutsche Bahn is in dept, over EUR 20 billion. This means it is getting harder and harder to get enough credit to invest in new trains, and the many other projects that require high investments at the moment to increase the quality of its products and services. Plus, not all DB divisions make a profit. Especially in domestic freight transport, the situation is problematic. DB Cargo Deutschland has to report a loss of EUR 190 million in 2018.
A quick solution to this problem for DB could be selling profitable divisions, such as DB Arriva (passenger rail transport outside of Germany) and DB Schenker (logistics). During the past months, DB has assessed the option to sell DB Arriva, which could bring in billions of fresh capital. It has been searching for potential buyers, and researched the possibility of bringing it to the stock market (plan B). But, this week German media extensively reported that DB has decided to stop these projects, at least for now. The offers it received were lower as the book value of DB Arriva.
So, it will be interesting in the next years to see how, and if DB will get the required credit to buy its new trains. DB Fernverkehr is already investing heavily in new rolling stock with the IC2 and ICE4 train currently under delivery and ECx and the abovementioned extra ICE trains coming in the next years.
Allrail critique
And there is critique: Allrail, the alliance of non-incumbent rail in Europe, states that it makes no sense that, while German and Austrian rail incumbents DB and ÖBB* claim they want to help the environment, instead they try to prevent market opening, use climate change as an excuse to lobby for taxpayer money only for themselves. Such critiques make us remember that incumbent operators like DB are eventually working with lots of taxpayers money.
Allrail: On 20.09.2019 the German government announced it will be pumping €1 billion of equity into DB every year until 2032. The result was predictable – just a few hours later, DB said it will spend €1 billion on 30 new high-speed trains that it previously had been unable to afford. But DB's competitors do not have the same access to taxpayer funds! Germany: If the government wants to encourage more rail travel, it should do so in a way fair to all operators, such as equal financing conditions for new trains.
* The Austrian government and the federal railways (ÖBB) being criticized as they keep extending public transport contracts as they believe there are no true alternatives to the ÖBB, so the operator keeps its monopoly.
The trains: about the order and the framework contract
In the first week of October 2019, Deutsche Bahn published 'periodic indicative notice' no. 2019/S 186-453090. It is an update about DB's latest project to extend its fleet for high-speed trains with a Vmax of +300 km/h. On 21.09.2019, DB announced it wants to order 30 such trains (see text below), with a length of around 200 meters. Deutsche Bahn has confirmed the 30-unit order is a first call-off of a frame contract for in total 90 trains. The total value of the tender can be EUR 2 billion.
DB Fernverkehr faces rising numbers of passengers, so it needs to expand the capacity of its long-distance trains. The new trains may be operated in the Netherlands, Belgium, and France, reaching a maximum speed of up to 320 km/h. Another condition is the possibility to couple the new units with existing Class 407 ICE high-speed units to operate as one train.
And for such a large order, the time is ticking. The first units should enter service in December 2022. Interested companies shall submit their bids by 18.10.2019. With such a tight schedule, there is little room for developing a new type of train.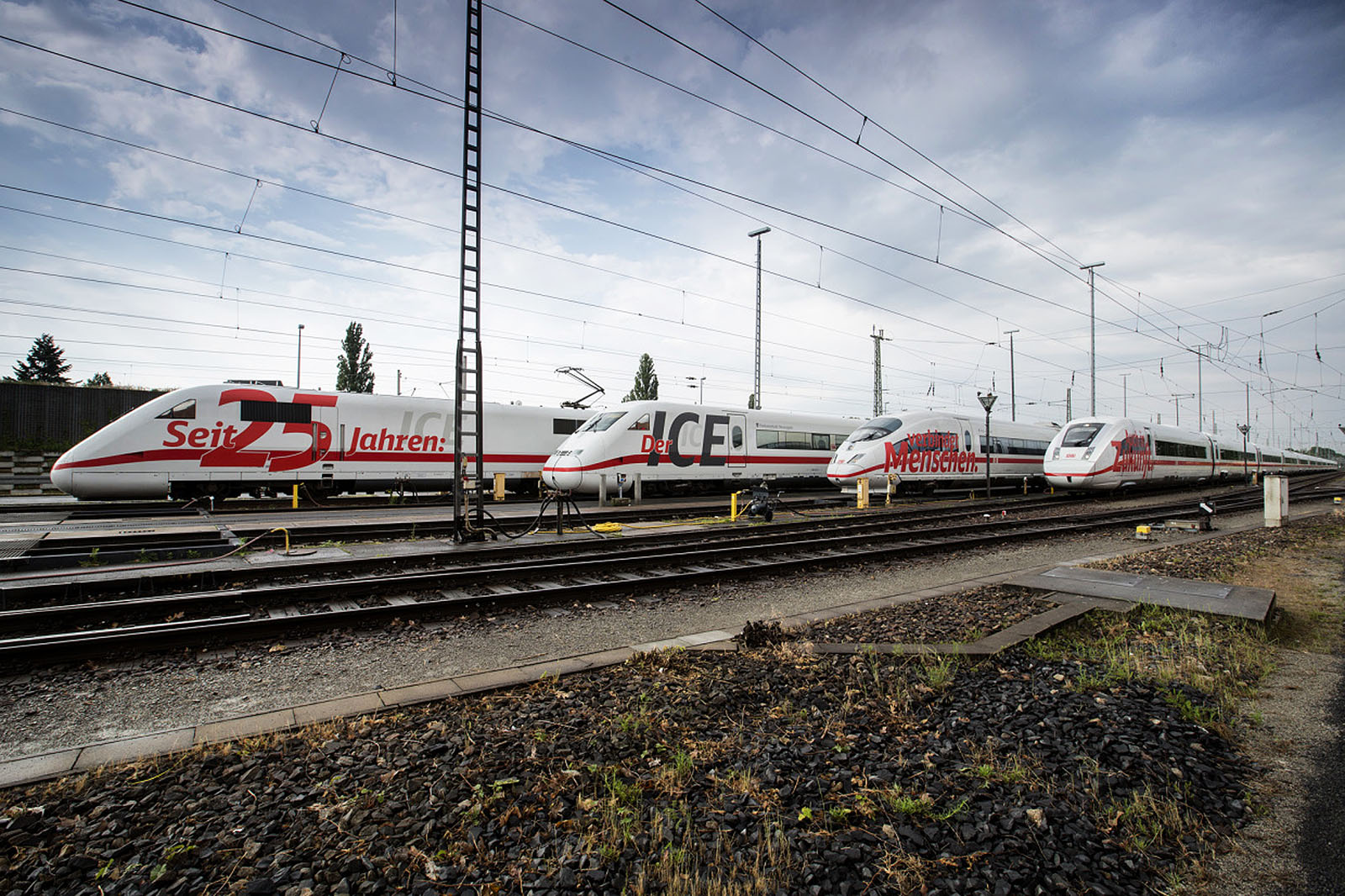 The announcement: Climate protests and VAT reduction on train tickets
On 21.09.2019, climate protest took place all around the world, also in Germany. Railways can be part of the solution to come to a more sustainable way of transport. If you need to travel, reduce your carbon footprint as much as possible by taking the train, as much as possible. But of course, still, a lot needs to be done to facilitate a larger shift from car/bus/plane to rail – better rails, better connections, more trains. Today the German government took a step, and Deutsche Bahn reacted immediately.
Today, the German government decided to lower VAT on train tickets for long-distance transport (50+ km) from 19 to 7%. On average, the train tickets will be 10% cheaper. Deutsche Bahn reacted immediately by publishing its plan to order 30 new high-speed trains (+/- 13.000 seats) that can operate with a speed of 300 km/h.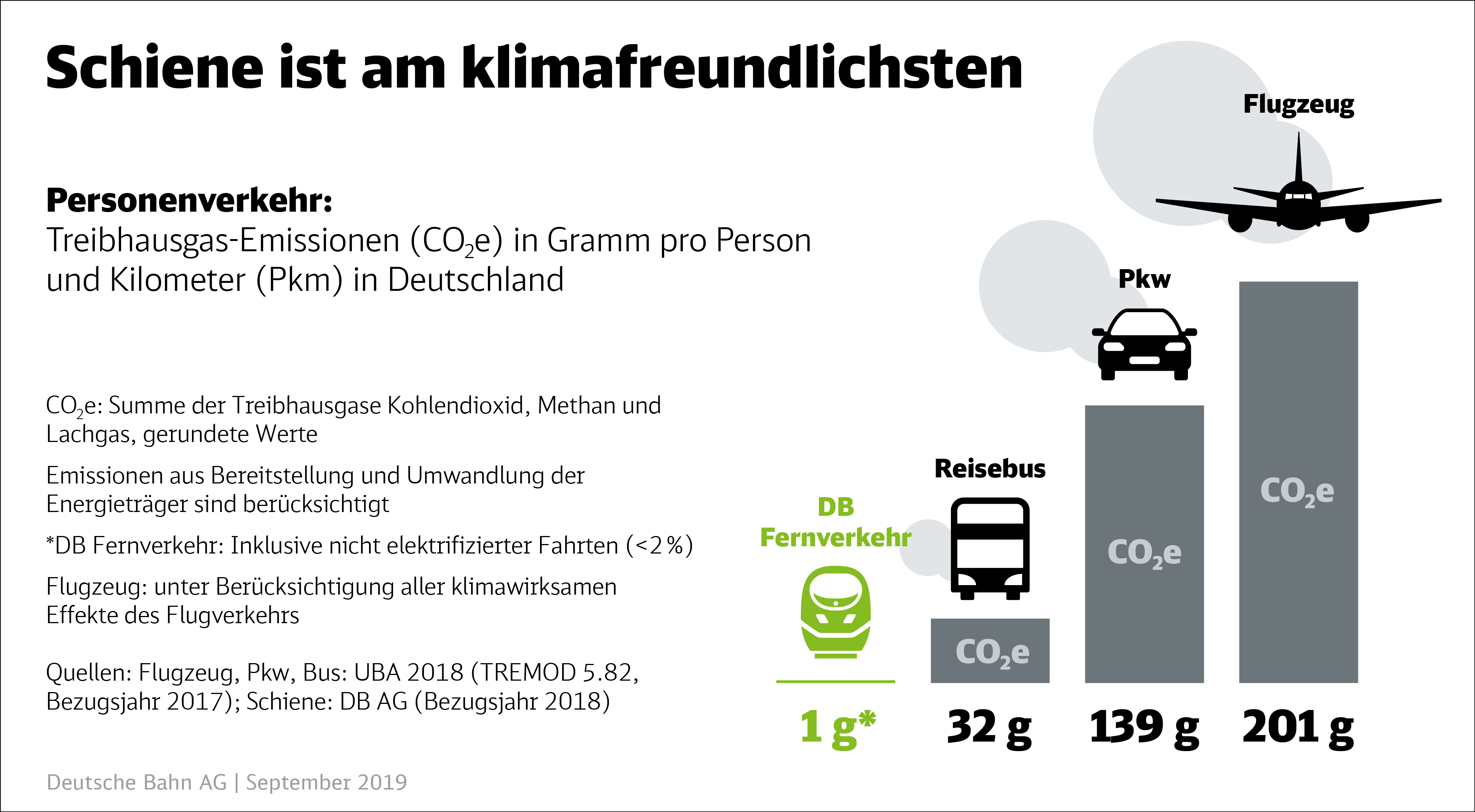 DB expects that the price reduction alone will result in 5 million extra customers annually. To cope with the growing demand and to meet its long term goal of doubling its number of passengers (to 260 million per year), more trains are needed.
The 30 extra units will enter service in 2022. When the delivery is completed, DB will have a fleet of 386 ICE trains, 104 more as it has now.