The future is green, the train is green. We all know it, we all say it: take the train if you want to reduce your carbon footprint. But, railway companies still need to learn to make more noise, turn this unique selling point of train travel in times of eco-awareness to their advantage, be more visible. And that is what Deutsche Bahn (DB) plans to do.
This article was first published on 10.09.2019 and updated on 20.09.2019.
On 10.09.2019 the German state railways announced they will change the design of ALL its ICE trains to show the eco-friendliness of their trains. And it is not something for the (far) future, in 2018 DB already got 57% of its energy from renewable sources like solar and wind power – In 2030 this needs to be 80% and 100% in 2038 for the whole DB organization worldwide. Climate change and environmental protection are two key pillars in DB's new "Starke Schiene" (powerful rails) strategy.
In Berlin, Enak Ferlemann, secretary of state for transport and digital infrastructure, and Dr. Richard Lutz, DB's president, torn stickers of a brand new ICE4 high-speed train. The DB typical red line was removed, and a green one revealed itself. All +/- 280 ICE trains will get end cars with green striping instead of red. The line will end with a power plug symbol. 9034 also sports the slogan 'Germany's fastest climate protector'.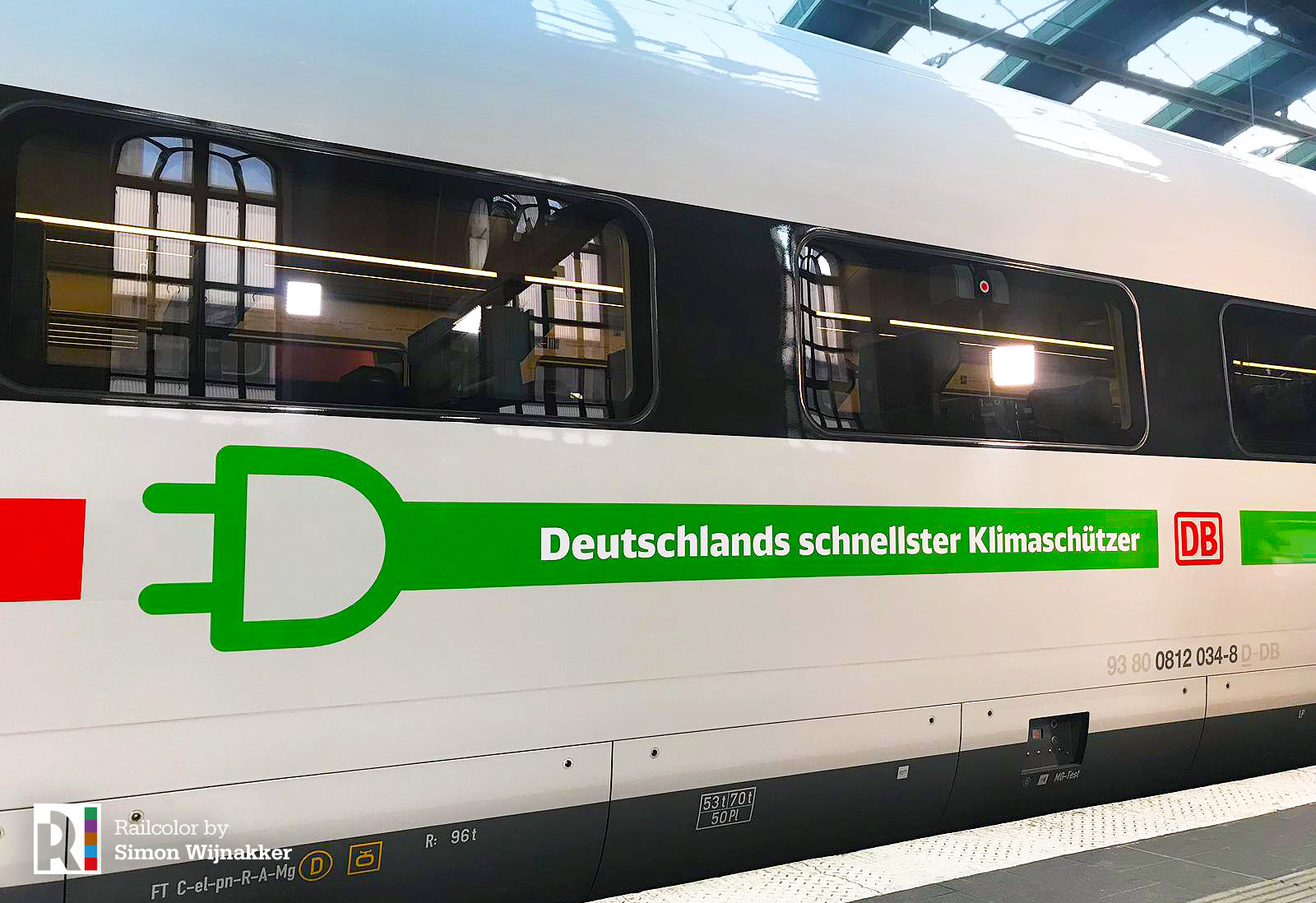 For the people that will soon board this train, the green ambitions of DB will be very real. Since 01.01.2018, all trains of DB Fernverkehr, the long-distance passenger operator in Germany are powered by 100% renewable energy.
On its website, Deutsche Bahn shows how much cleaner by train actually is. For passenger transport, the CO2 footprint per person per km can be up to 200 times smaller compared to planes. And up to 136x compared to driving a car.  Also for freight transport, the train is the cleanest alternative.
Update 20.09.2019: DB's Green ICE 4s in the wild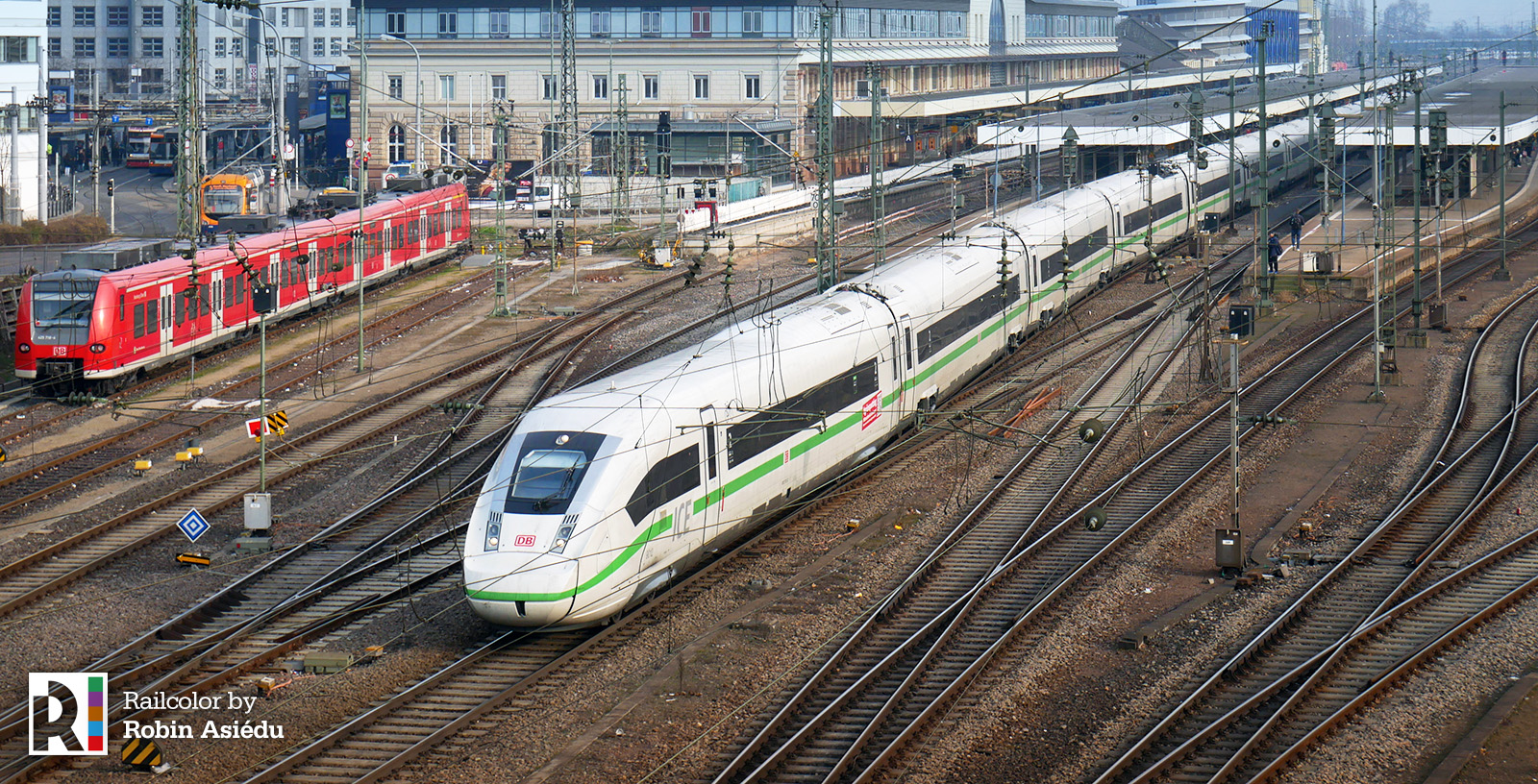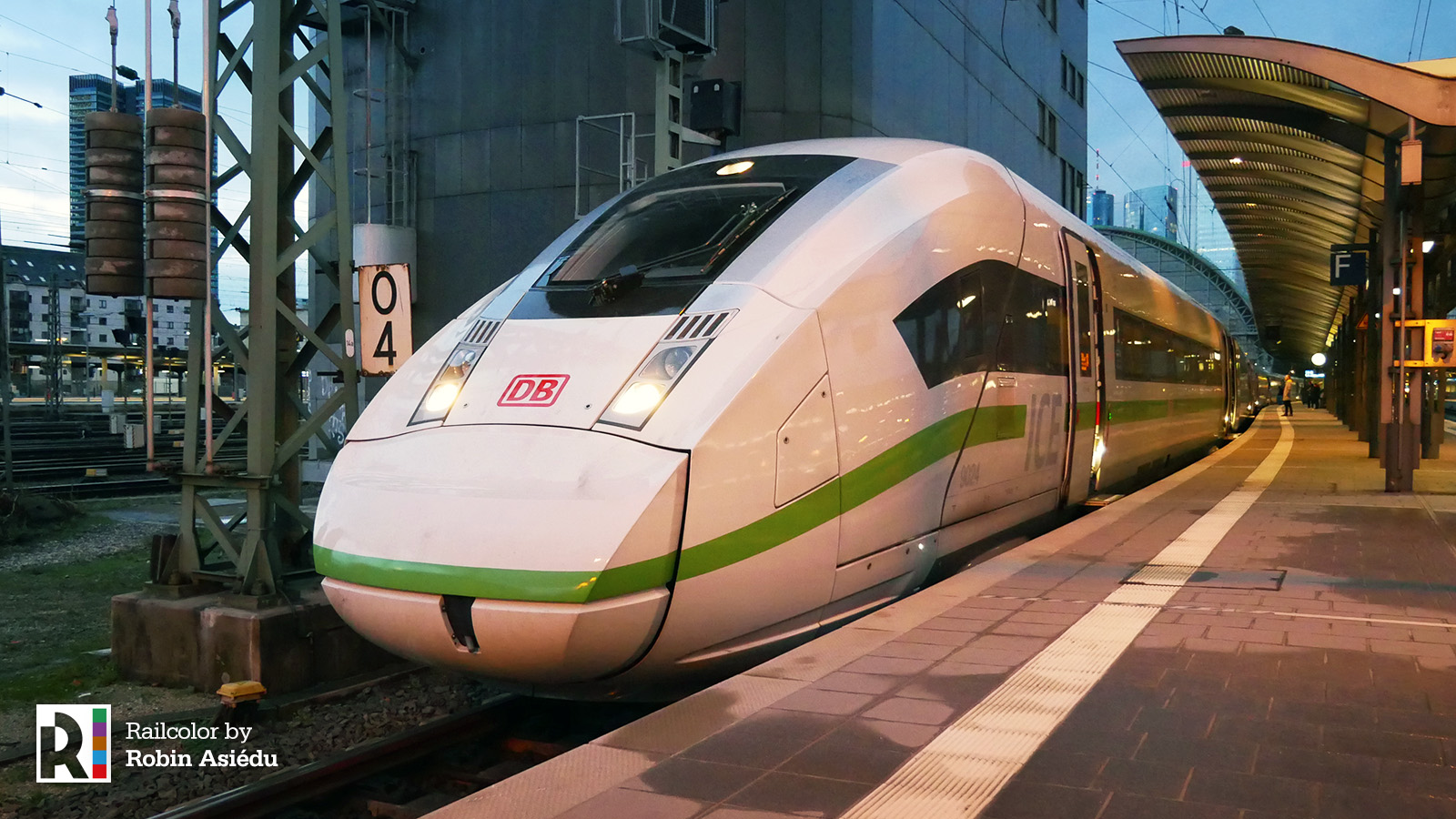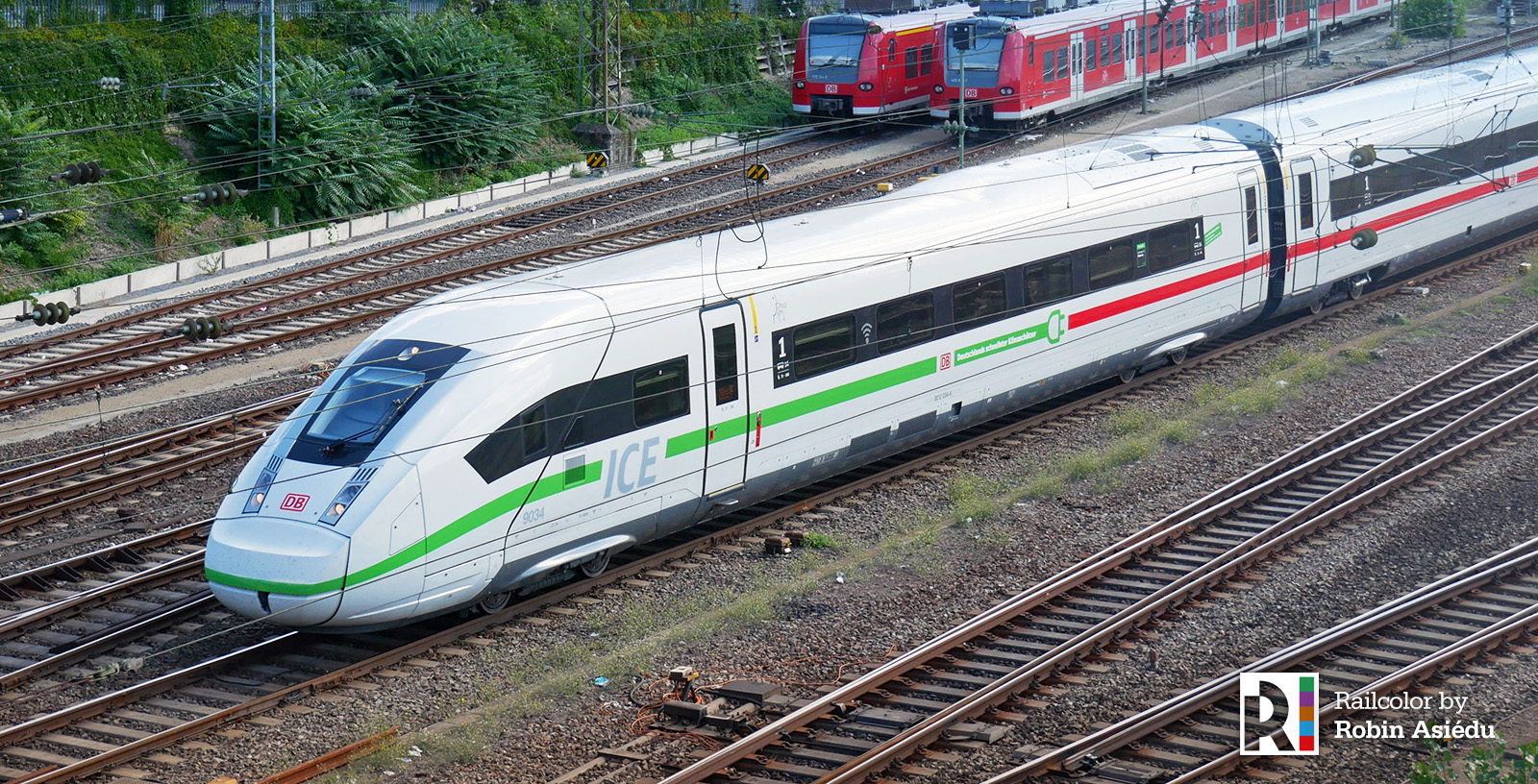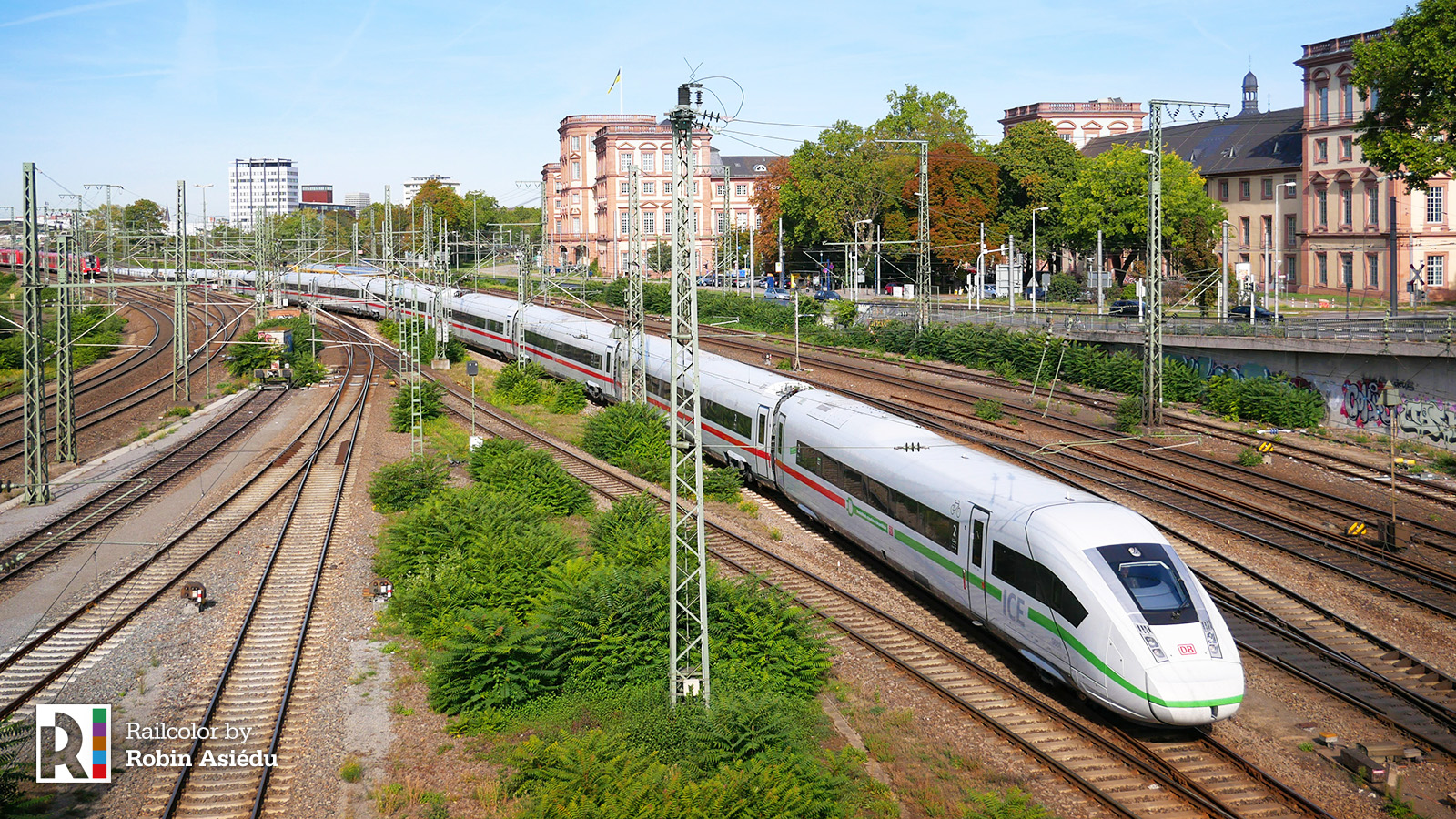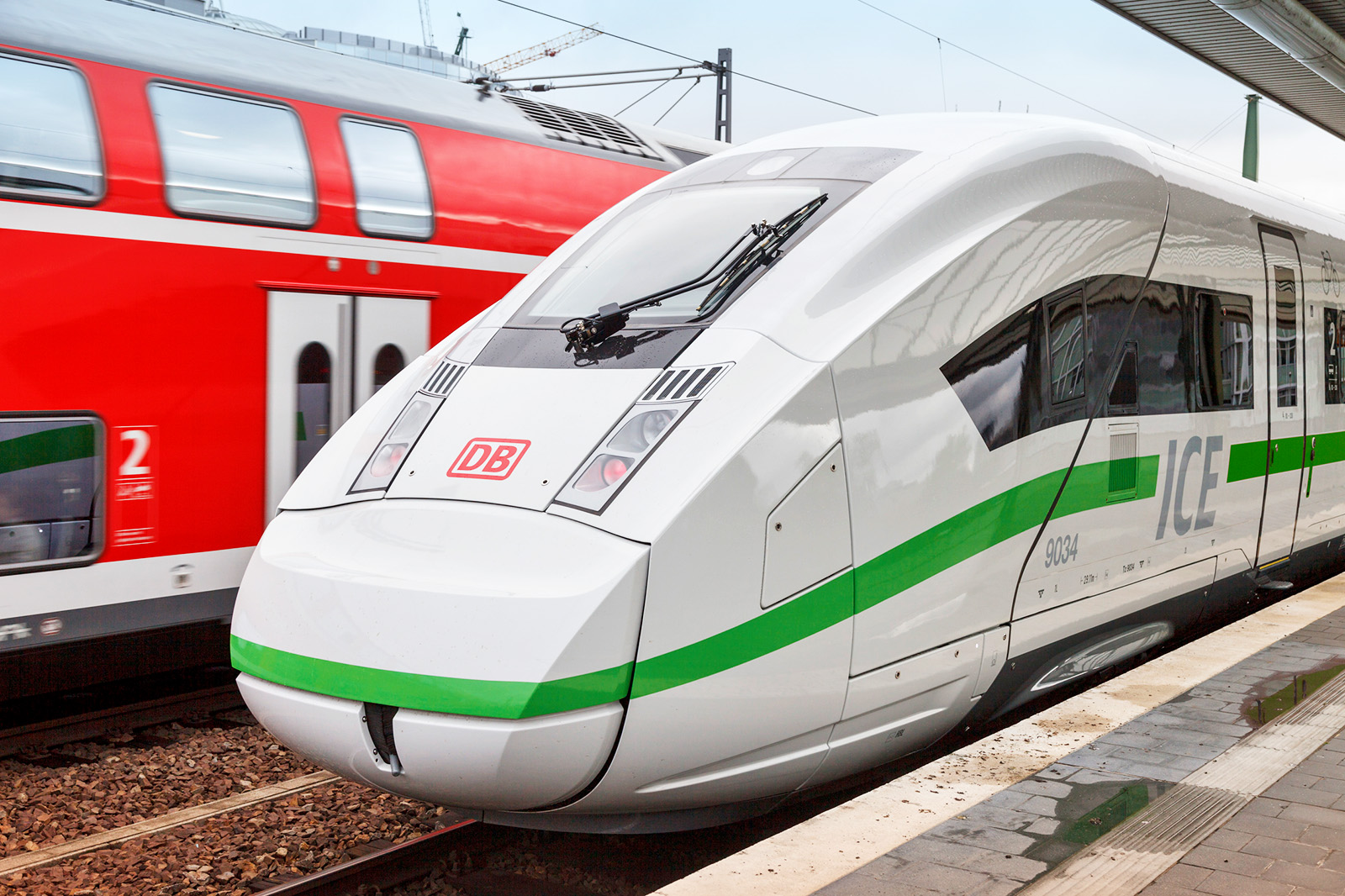 Not the first time ICEs get a green design
Back in 2018 Deutsche Bahn also introduced green striping on its ICE trains. As part of its 'Das ist Grün' campaign EMUs 412 012 and 403 019/514 got a green line over the total length of the train.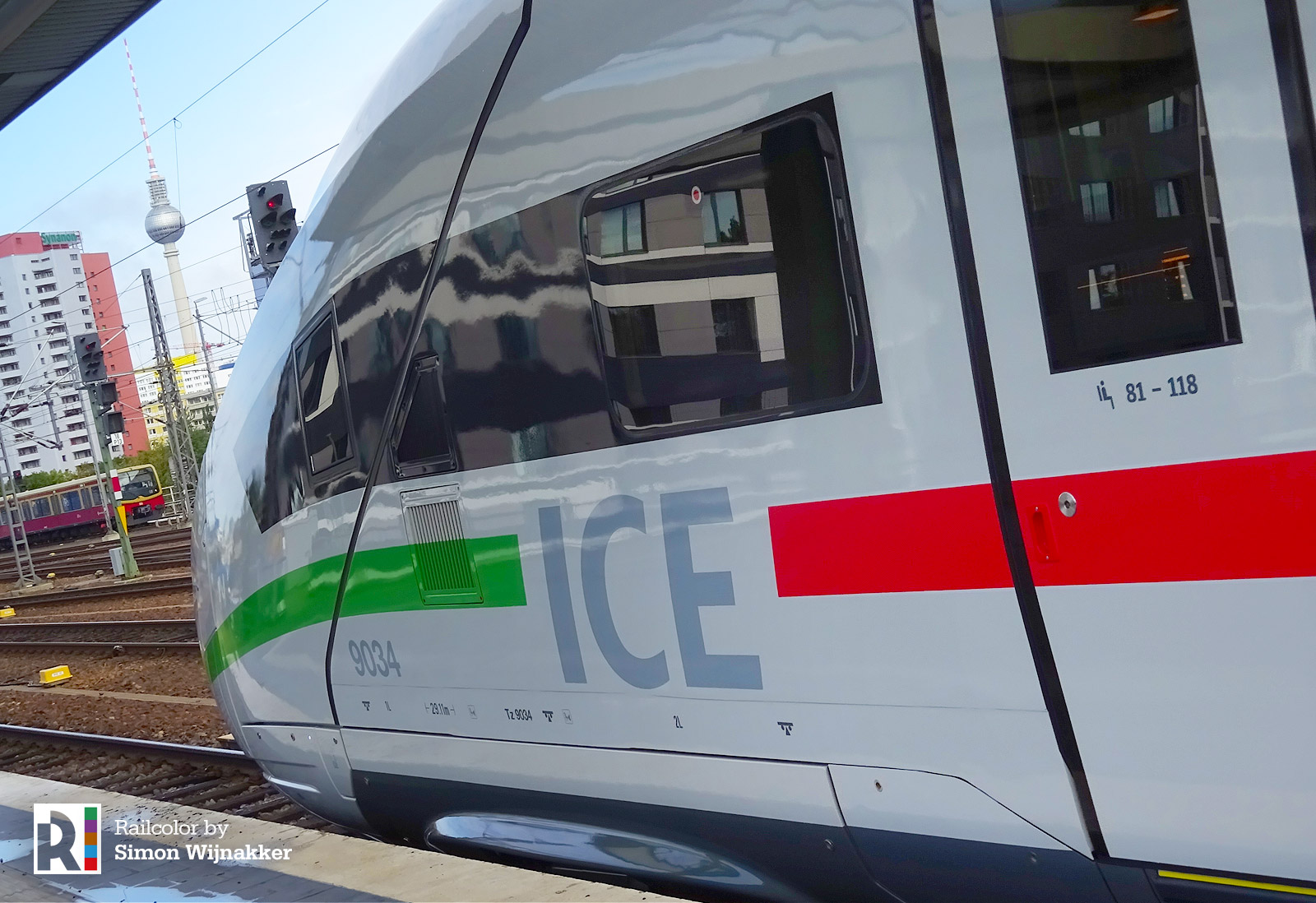 In social media:
Unsere #ICE fahren schon heute mit 100 Prozent Ökostrom – und setzen jetzt auch optisch ein klares Zeichen für den #Klimaschutz! ?? https://t.co/tHkigPwNDW #schnellsterklimaschützer #starkeschiene #dasistgrün pic.twitter.com/FzRC0WHCWt

— Deutsche Bahn AG (@DB_Presse) September 10, 2019