We saw it coming some time ago. UK-headquartered leasing company Beacon Rail Leasing has officially launched its new, uniform brand identity, including a new name, a new logo and a new website.
Previously known as Beacon Rail Leasing, the company has now opted for the more simple and short 'Beacon'. This is followed by an extensive visual identity upgrade and a brand new website.
UK-based Fellowship Strategic Design & Marketing Agency is responsible for the new looks of Beacon. Together with Beacon's senior team and key stakeholders, staff, and a selection of clients, it created a coherent story running through all communications and added distinctive brand assets to the brand.
The main color of Beacon, ultramarine blue, was kept and is now combined with 'rapeseed yellow'.
A new logo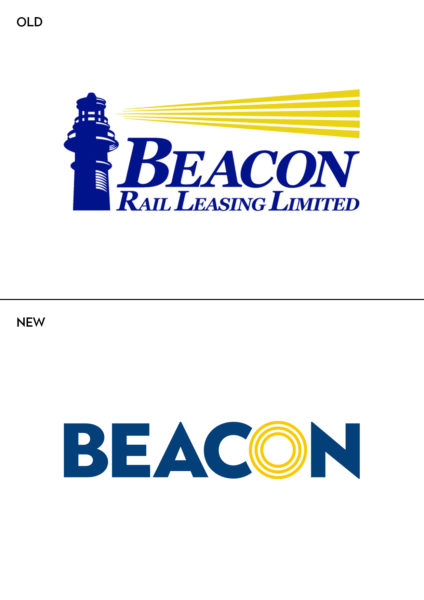 Beacon's original logo was based on a lighthouse on Brewster Island, offshore from Boston (US). With the office move from Boston to London, the centerpiece of this logo was no longer relevant.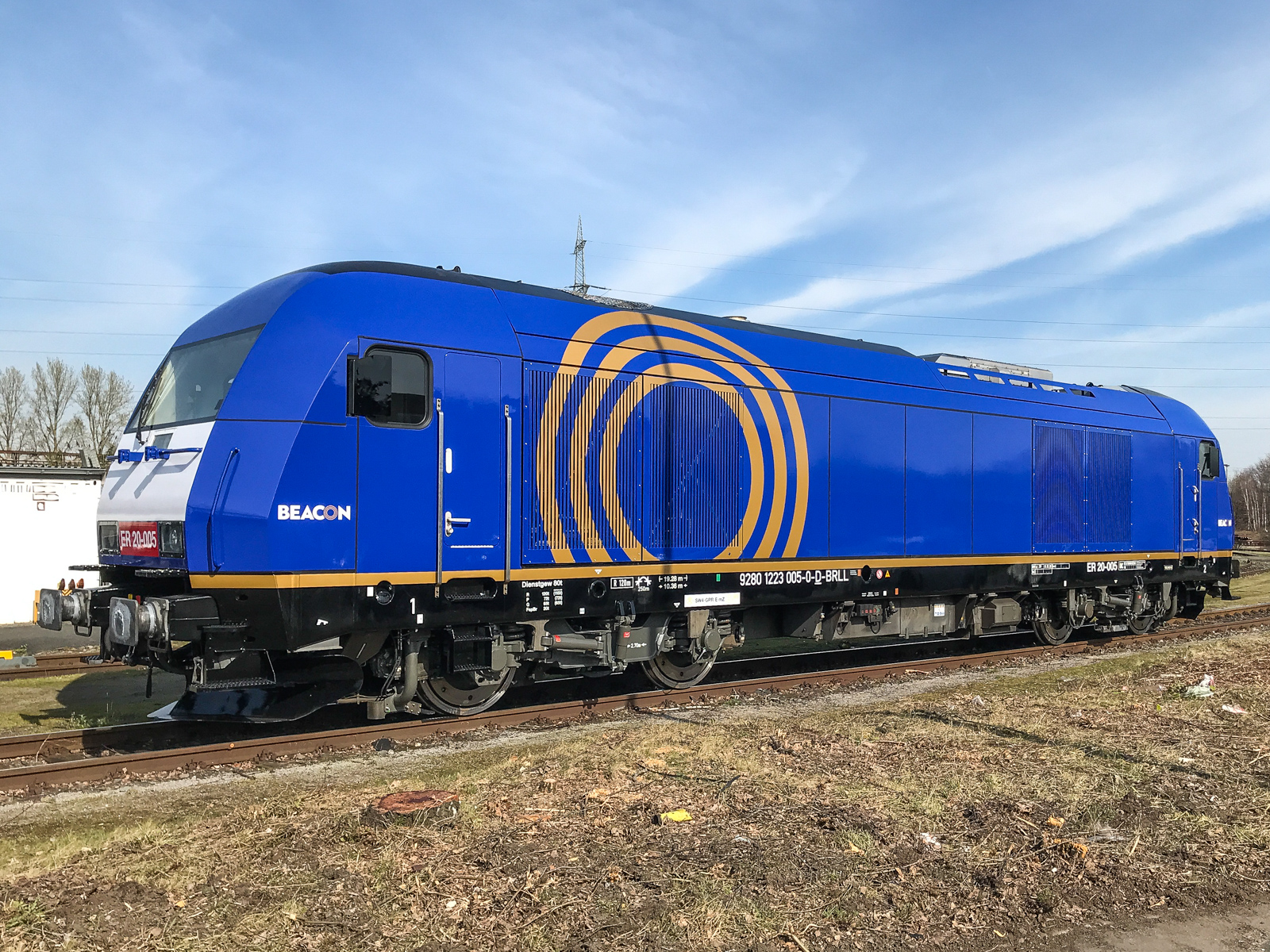 The new identity features a distinctive, modern wordmark with an illuminated yellow 'O'. The symbol consists of three concentric circles that illustrate the word 'beacon' and suggest parallel railway tracks.
The website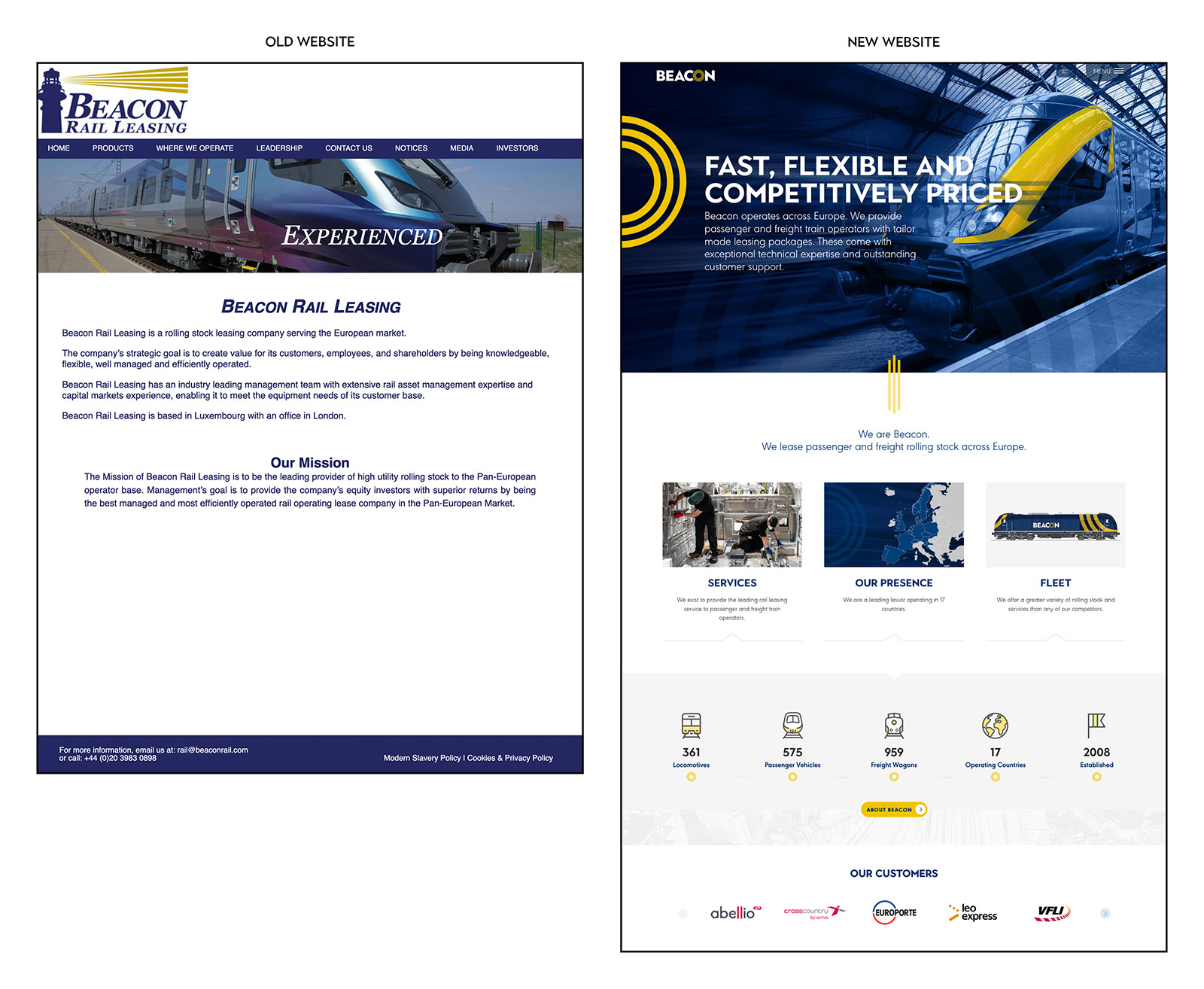 "We're delighted with our new brand identity and website. These are the latest steps in the transformation of Beacon. They reflect the agile and entrepreneurial nature of the services we provide, as we strengthen our position as Europe's leading lessor of rolling stock to passenger and freight train operators." – Adam Cunliffe, CEO of Beacon
Rolling stock
We of course then like to know what will happen to Beacon's rolling stock. Several years ago, the leasing company already started applying a standard paint scheme to locomotives that needed a repaint and did not have a customer-specific design. These machines always got an ultramarine base color in combination with a black frame and golden details. Earlier this year, ER20 005 was the first locomotive that was rebranded in line with the new visual identity (see picture above). It got the new logos and one set of large circles on each side, also in gold.
Below you see a selection of Beacon rolling stock from before the rebranding. We, of course, will keep an any changes that will be made to them in the near future.
About Beacon
All this means that we will soon be witnessing new liveries appearing on Beacon's fleet, which is quite extensive, to say the least. The company has a combined fleet of nearly 2,000 railway vehicles, which can be used in a total of 17 countries.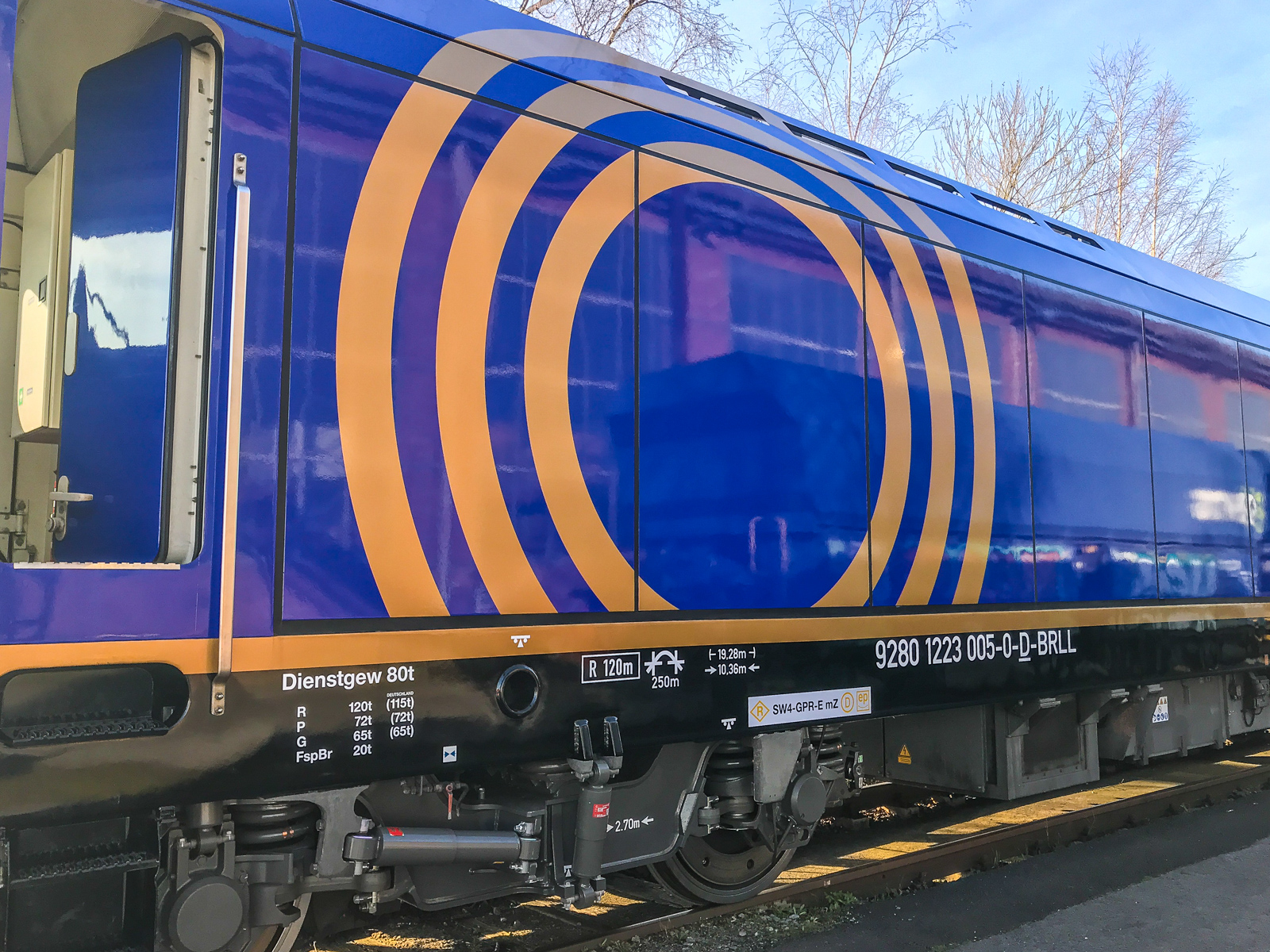 Since 2017, Beacon has been owned by institutional investors, advised by JP Morgan Asset Management. In this time Beacon has:
invested substantially in expanding and updating its fleet;
secured a EUR 1.45 billion equivalent re-financing package;
revamped its senior management team;
centralized its operational base in Luxembourg and London.
Read more about the history of the company and its fleet on our dedicated data page: