Signed and sealed: DB has acquired Westbahn's fleet of KISS double-deck electric multiple trainsets. Here are the details:

This March, Westbahn announced its intentions of selling all its KISS EMUs. Both ÖBB and Deutsche Bahn expressed their interest. Today the latter officially announces signing the deal for the acquisition of the 17 trainsets.
Deutsche Bahn will deploy the double deck trains on the new IC-service Dresden – Berlin – Oranienburg – Rostock and intends to begin operation in the spring of 2020. Westbahn will hand over the first trains in December 2019, which gives the DB some time to test and train.
This is the preliminary livery design of the Stadler KISS for DB IC: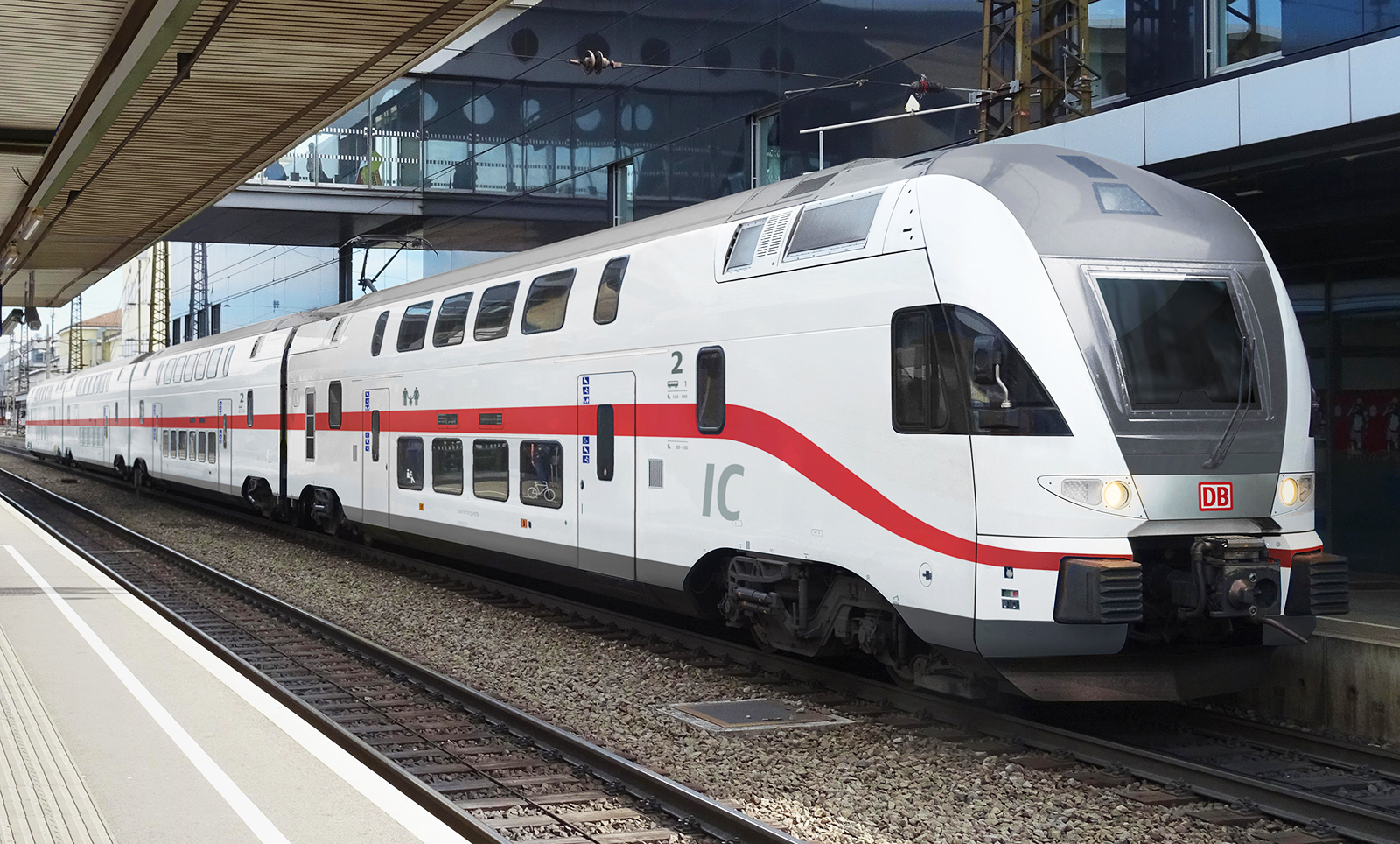 As DB highlights, some of the vehicles are only two years old:
"We want to strengthen rail in Germany and double passenger numbers in long-distance transport. Continuous fleet expansion is an essential prerequisite for this. With the purchase of trains from Westbahn, we are expanding the available space for our customers by almost 7,000 seats – and this at very short notice. The trains are in excellent condition and mean comfort and reliability for our customers " – DB passenger transport executive Berthold Huber
Curious fact: Until the new trainsets enter service, the trains on the Dresden – Berlin – Oranienburg – Rostock line will be operated with 'first Generation Intercity trains'.
Technical specifications:
Top speed: 200 km/h;
Consist: 9x 4-car trainsets and 8x 6-car cars;
Capacity: 300 and 500 seats respectively.
The Stadler trains are equipped with Wi-Fi connectivity, power sockets at each seat and also an onboard food service is planned. The existing areas for travelers with reduced mobility will be expanded, also more space for luggage and bicycles will be available. The trains will be repainted so they will blend in, in DB's intercity fleet.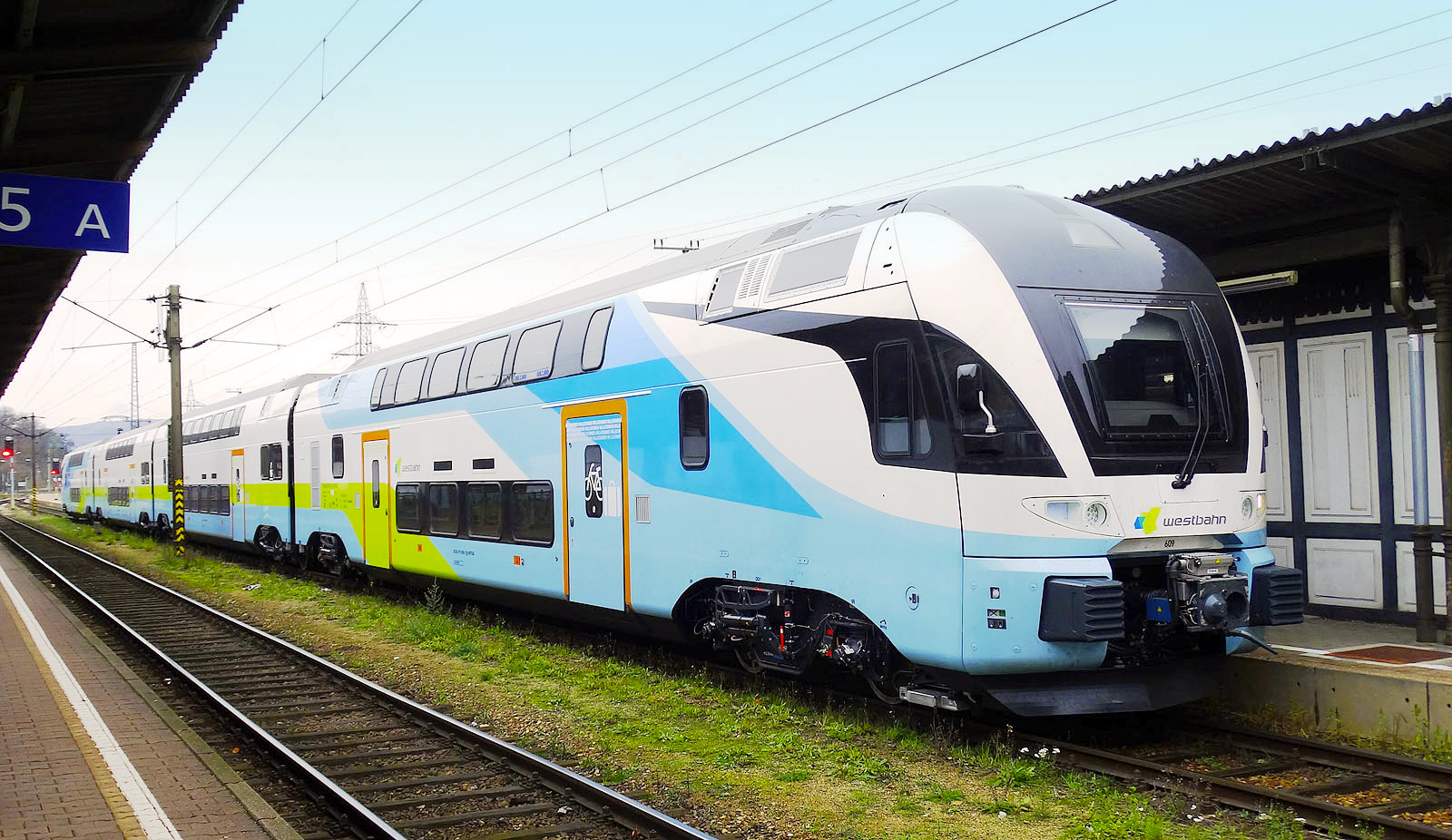 What about Westbahn?
Westbahn needs fresh capital – selling the current fleet is the chosen solution. According to Austrian media, Westbahn will get new Stadler Rail trains instead, with lower operational costs and a better financial arrangement. Plus, the type of train is already authorized. This december 9 trains will be handed over to Deutsche Bahn, the rest will come to Germany once Stadler Rail has delivered 15 new trains. The downside: Westbahn will have to reduce its number of services during the next two years; one train per hour between Vienna and Salzburg, instead of one per 30 minutes.