Welcome. Every Tuesday (in stead of Monday now) we bring you the latest news on new electric locomotives being built in Europe. New liveries and remarkable operator changes are also mentioned. Enjoy! Oh, do you have comments or questions, contact us here!
Receive a notification in your email when a new Railcolor Weekly is published! Subscribe to our email list:
---
České dráhy: A new livery for ČD 380 017, that will haul a special train for ice hockey team Kometa from Brno on 22.12.2017: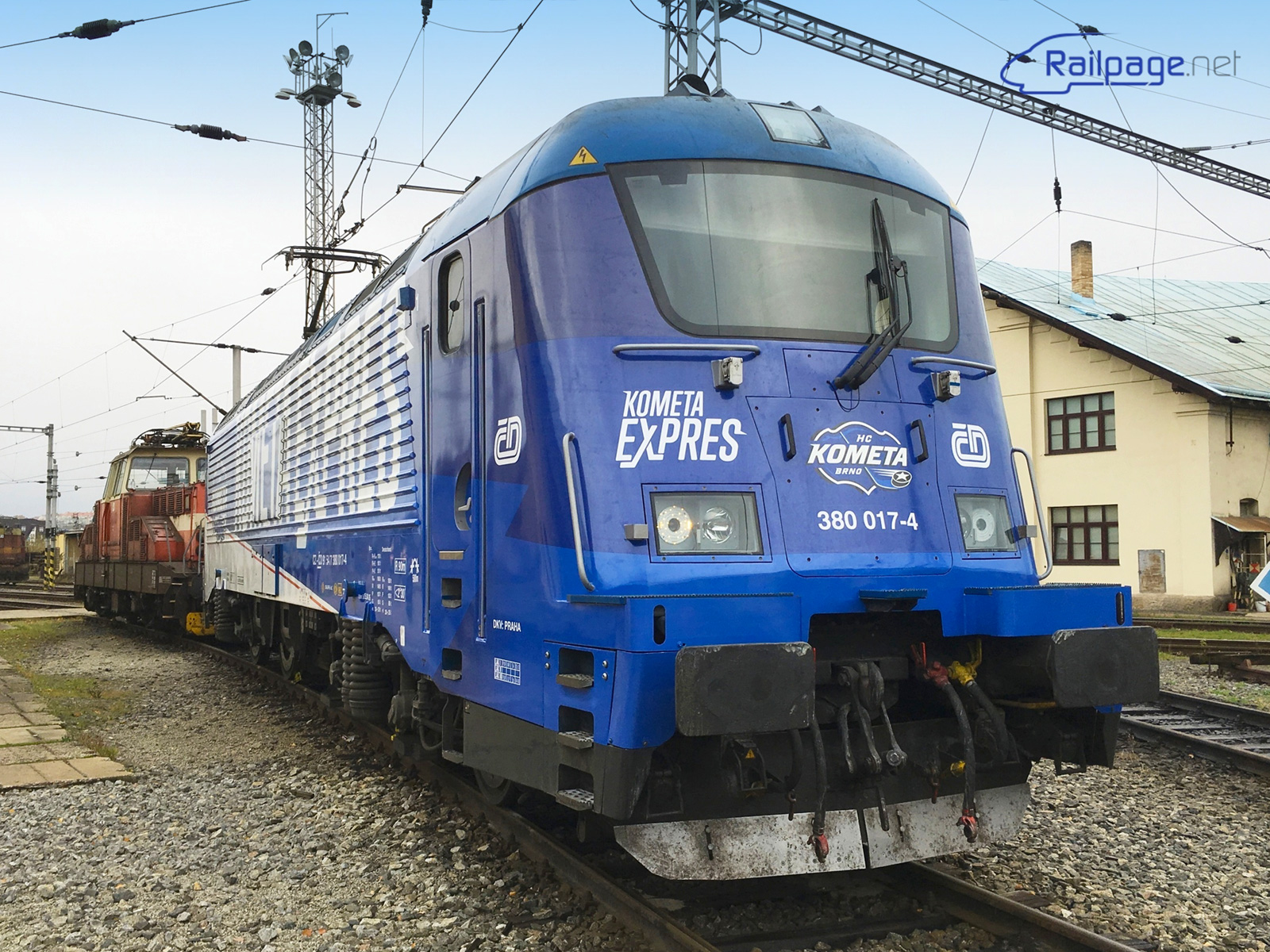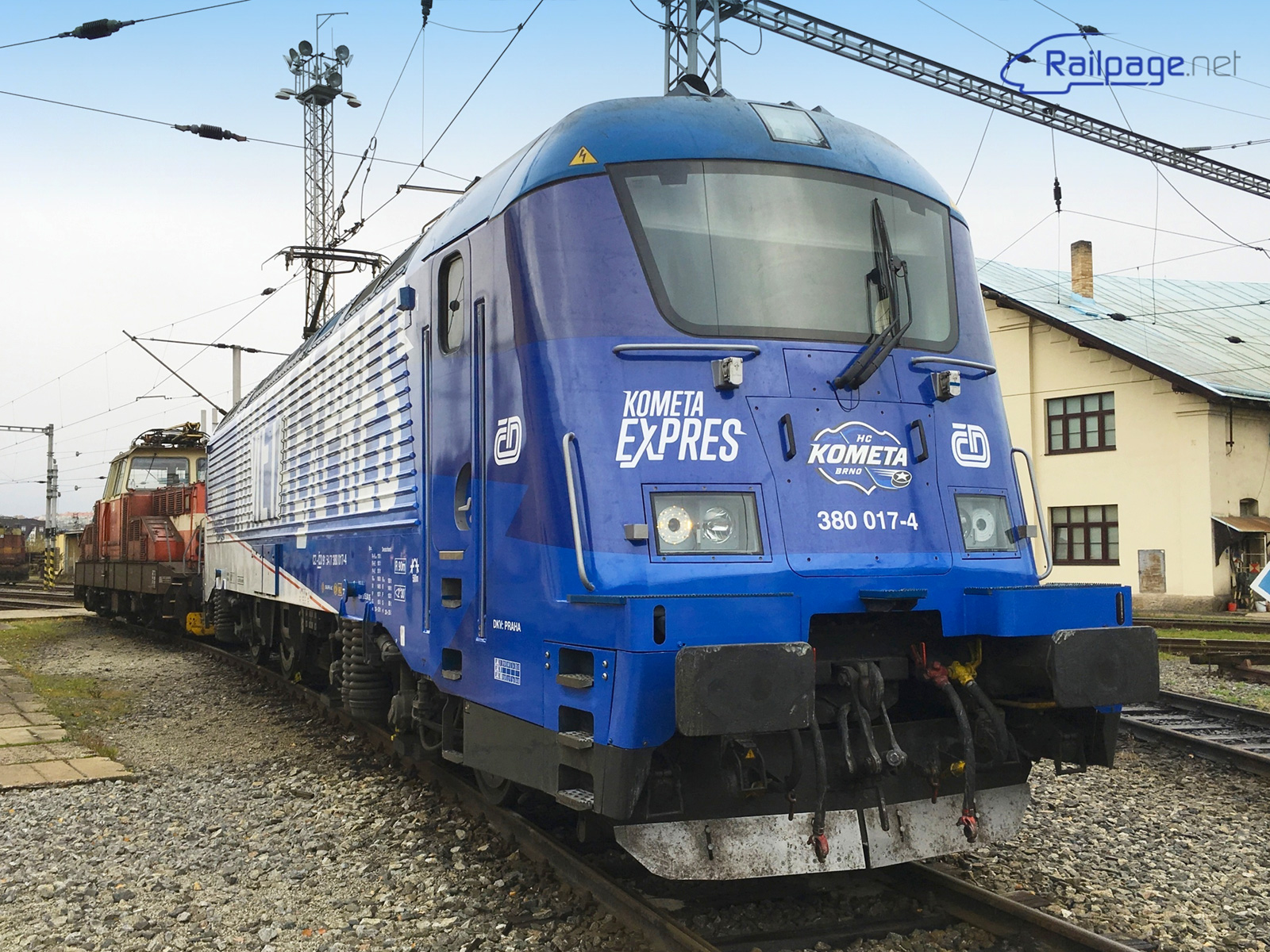 ---
České dráhy: The Czech railways have released their preferred livery design for its Prague – Berlin – Hamburg Vectron locomotives. Ten will come, and we expect the first one to appear in this color scheme within weeks.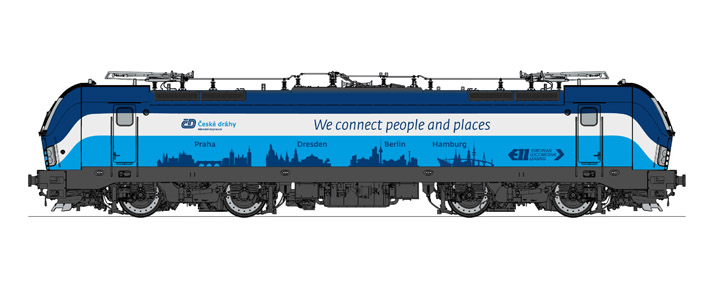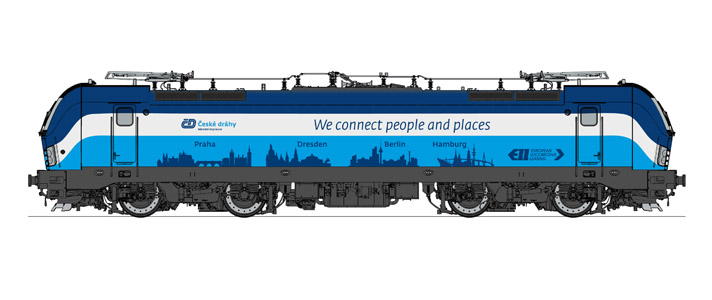 ---
Deutsche Bahn: yes, 185 401 just released from an R1 overhaul in Magdeburg, now has special stickers: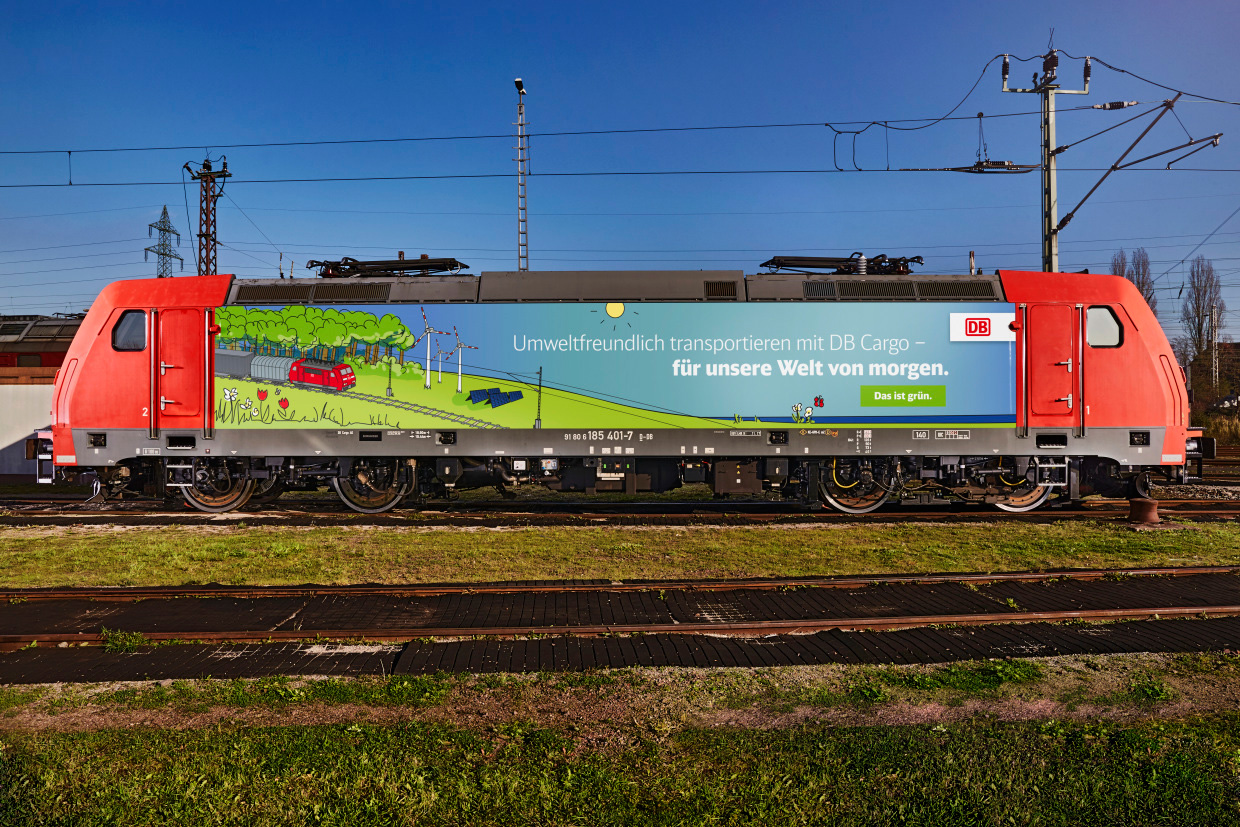 ---
---
Deutsche Bahn: 187 141 has completed its maiden run today, its is the newest one for the fleet of freight operator DB Cargo: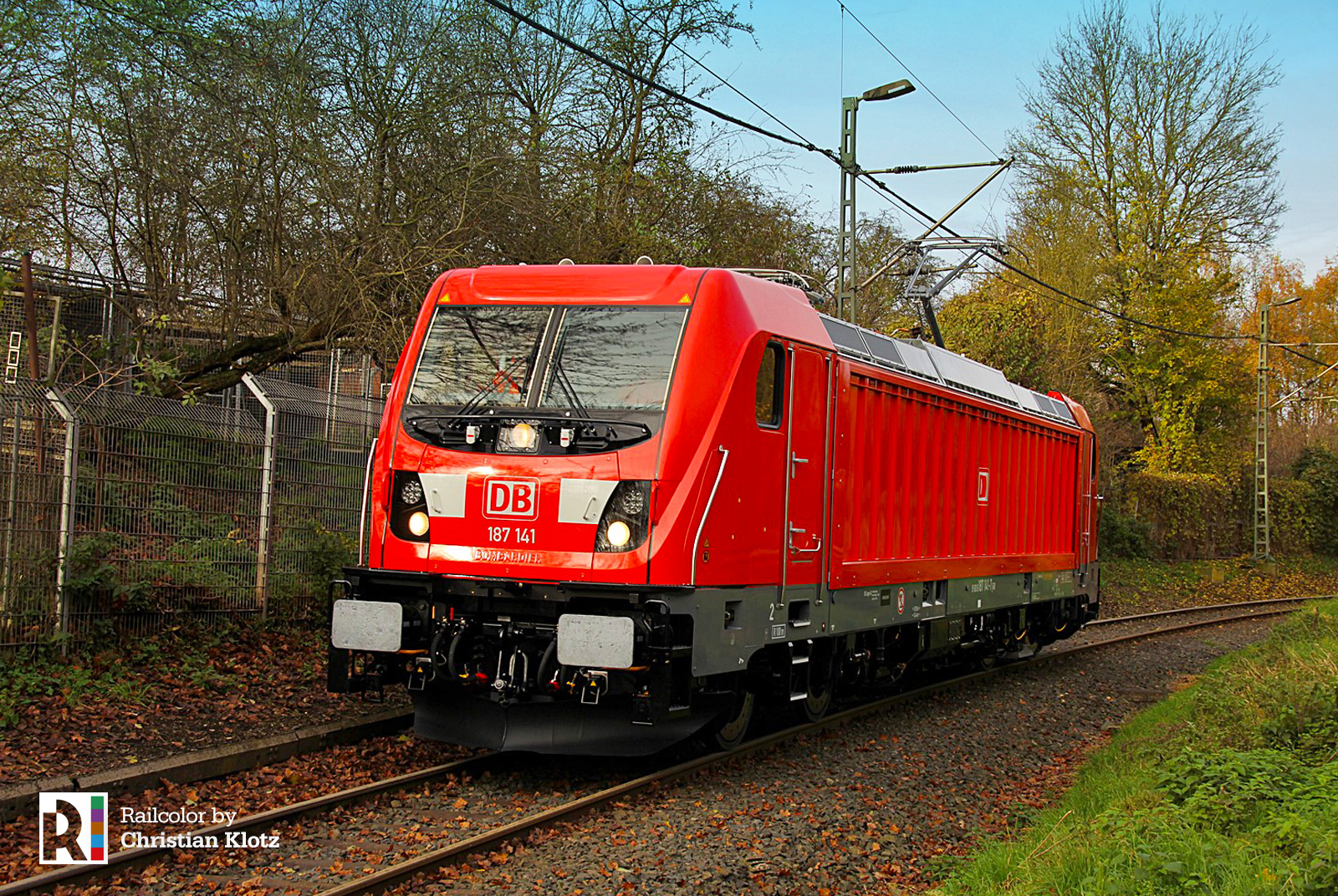 ---
ELL > LTE: Freight operator LTE is a good customer for ELL multi system electrics that can be used in the Netherlands, amongst other countries. LTE is already hiring 193 261-263 and now has added 193 280 to its fleet. The 193 280 is a locomotive with DE/AT/CH/IT/NL configuration. Below you see an image of the machine together with MRCE ES 64 U2-073: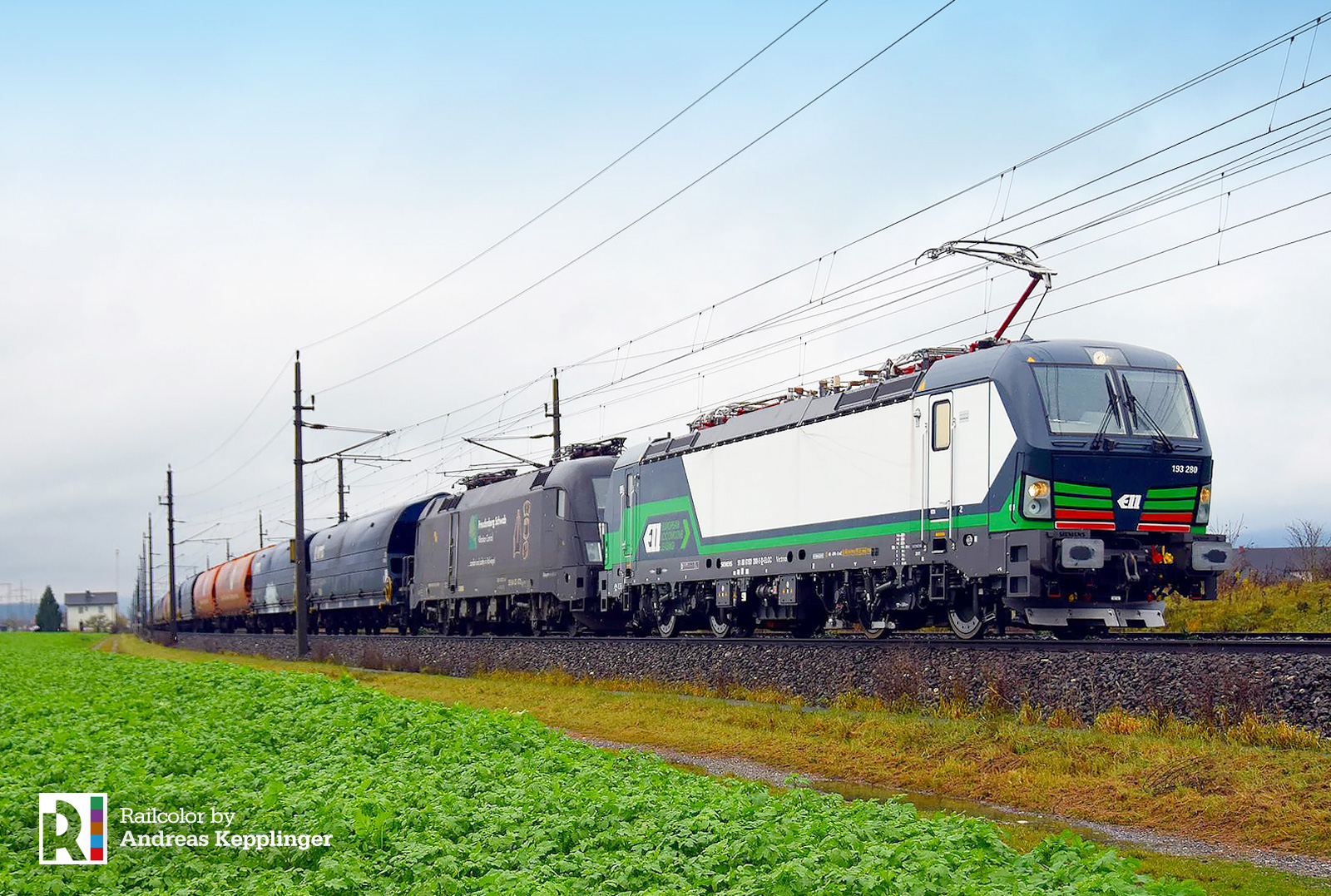 ---
Hector Rail: We published not one, but two articles about the delivery of two new Hector Rail Vectron locomotives over the past days. Yes, 243 103 and 104 are out! 'Stephenson' and 'Werner' were taken to Krefeld, and from there to Malmö in Sweden: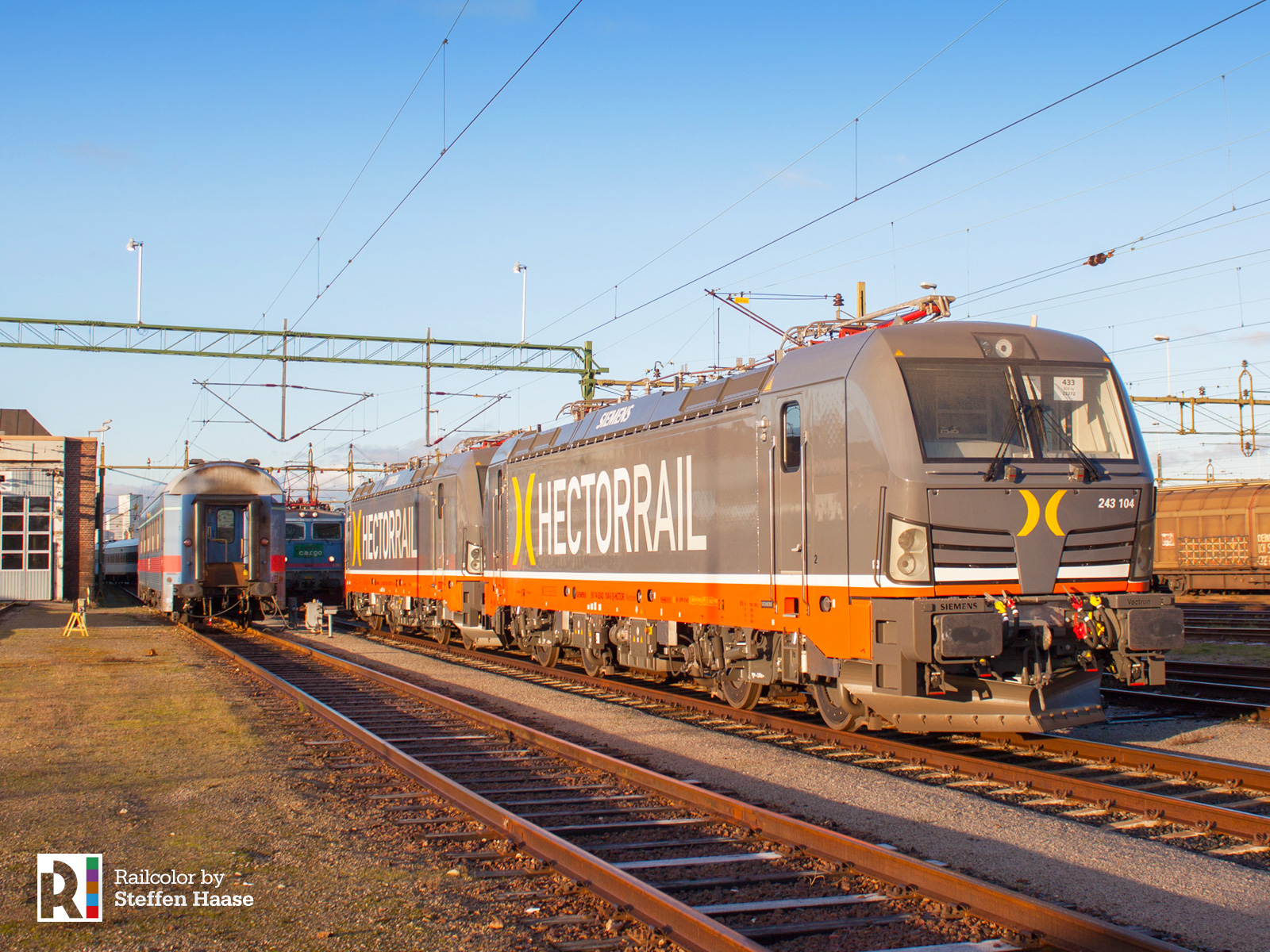 ---
---
Mercitalia: We are closely following the news about the expected 400 million euro deal between Bombardier and Mercitalia. Italian media are publishing more details every day. Ferrovie.it now states that all machines will be of the DC3/MS3 design that Bombardier is currently developing. Curious detail: Mercitalia would like to receive its first DC3s during the Autumn of 2018, which means Bombardier needs to complete the first units, and complete the homologation process for a new type of locomotive in Italy in less than one year…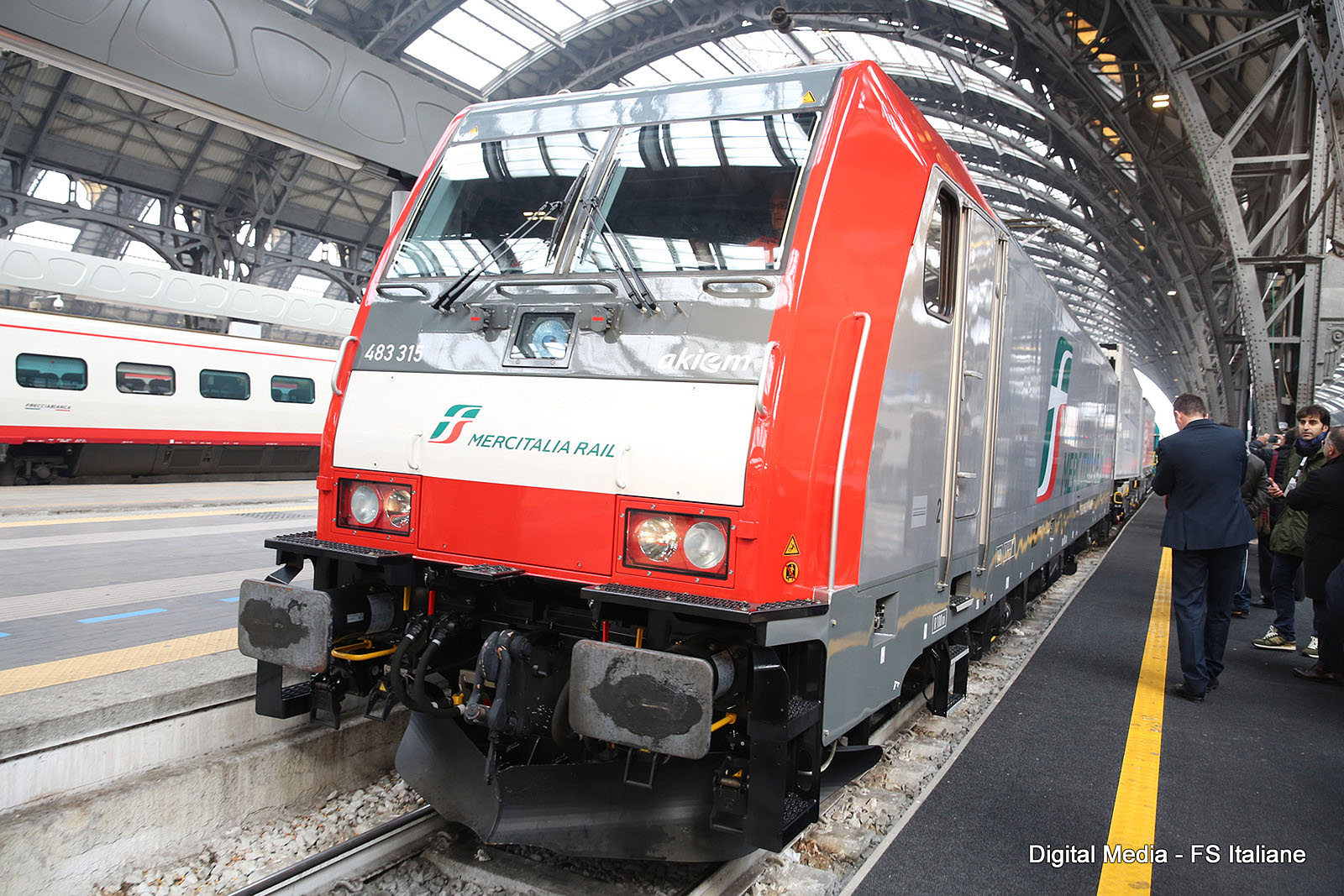 ---
PIMK: Bulgarian freight operator has one Vectron locomotive; 80 962. Last week we brought a new report on this popular machine, check it out. Since the beginning of the week, PIMK Rail has started operating a new cargo service between the cities of Burgas and Stara Zagora in Bulgaria. The load – cast iron blocks imported by sea – is being transported in PIMK Rails' blue hopper cars.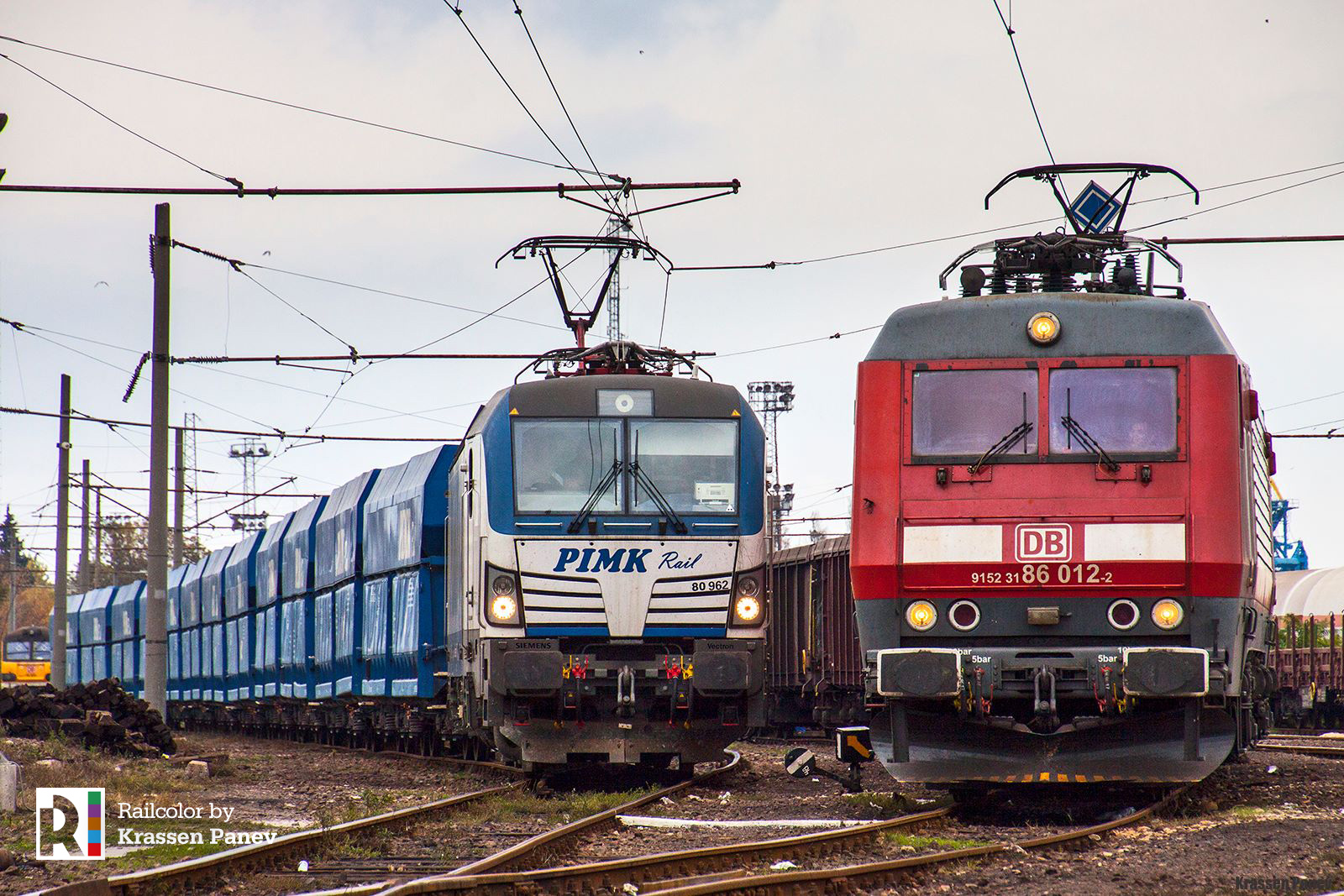 ---
PKP IC: Last week we reported on the chaotic tender procedure of PKP IC, that is searching for new electrics; Newag has the best chance to deliver new electric locomotives – but we have to wait and see if the order will be awarded to any manufacturer.
---
PSZ: PSZ is new customer for lease company Akiem. It is now hiring the first of a new batch of multi system TRAXX locomotives built by Bombardier. The designated 186 352: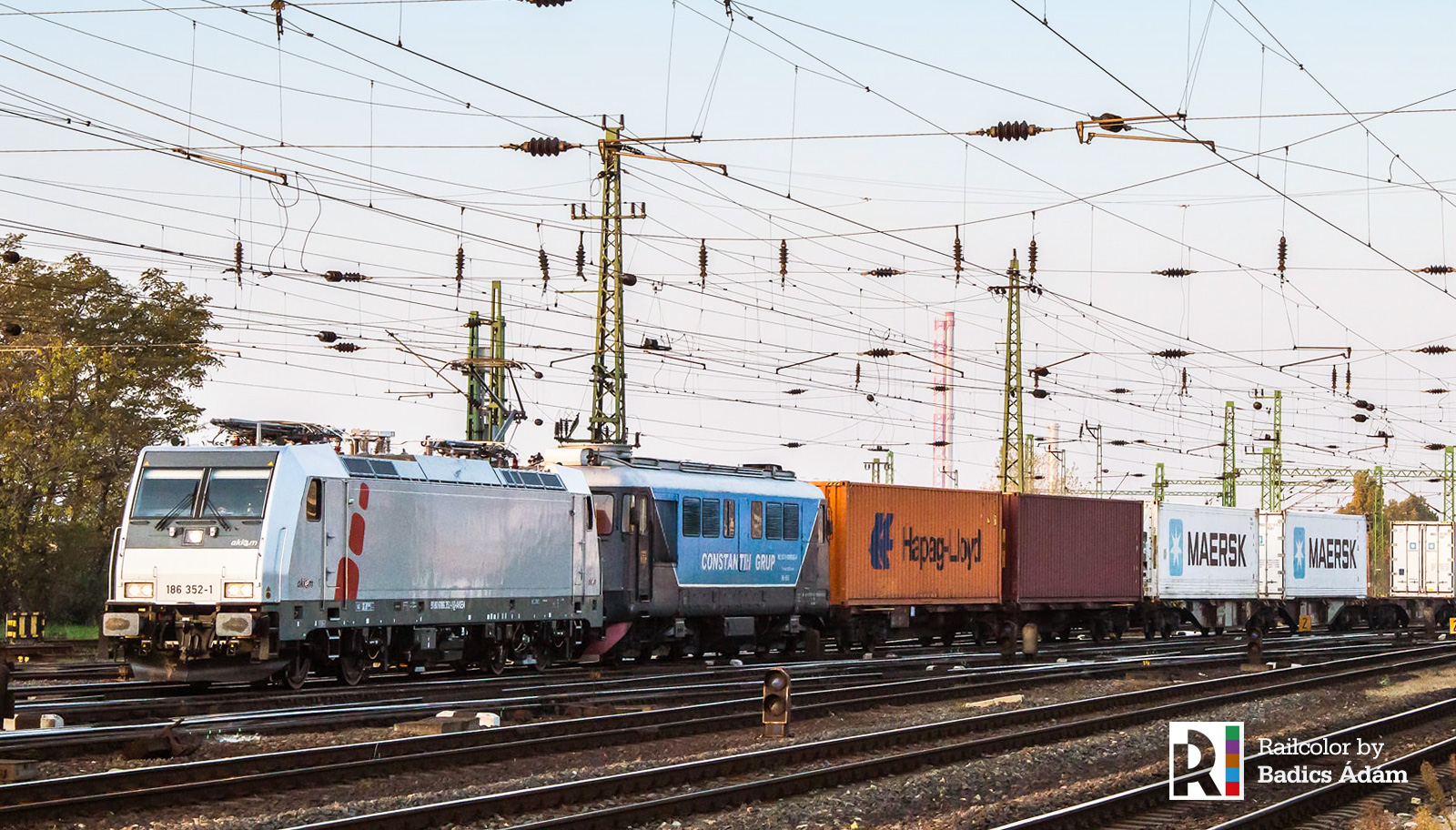 ---
---
RDC Autozug Sylt: The operator that is competing with Deutsch Bahn on the line to the Sylt peninsula in Northern Germany has decided to purchase two Siemens Vectron diesel locomotives. The new 247 909 will come in 2018, the 247 908 is already handed over to the customer for driver training and testing. A new blue livery will be introduced later.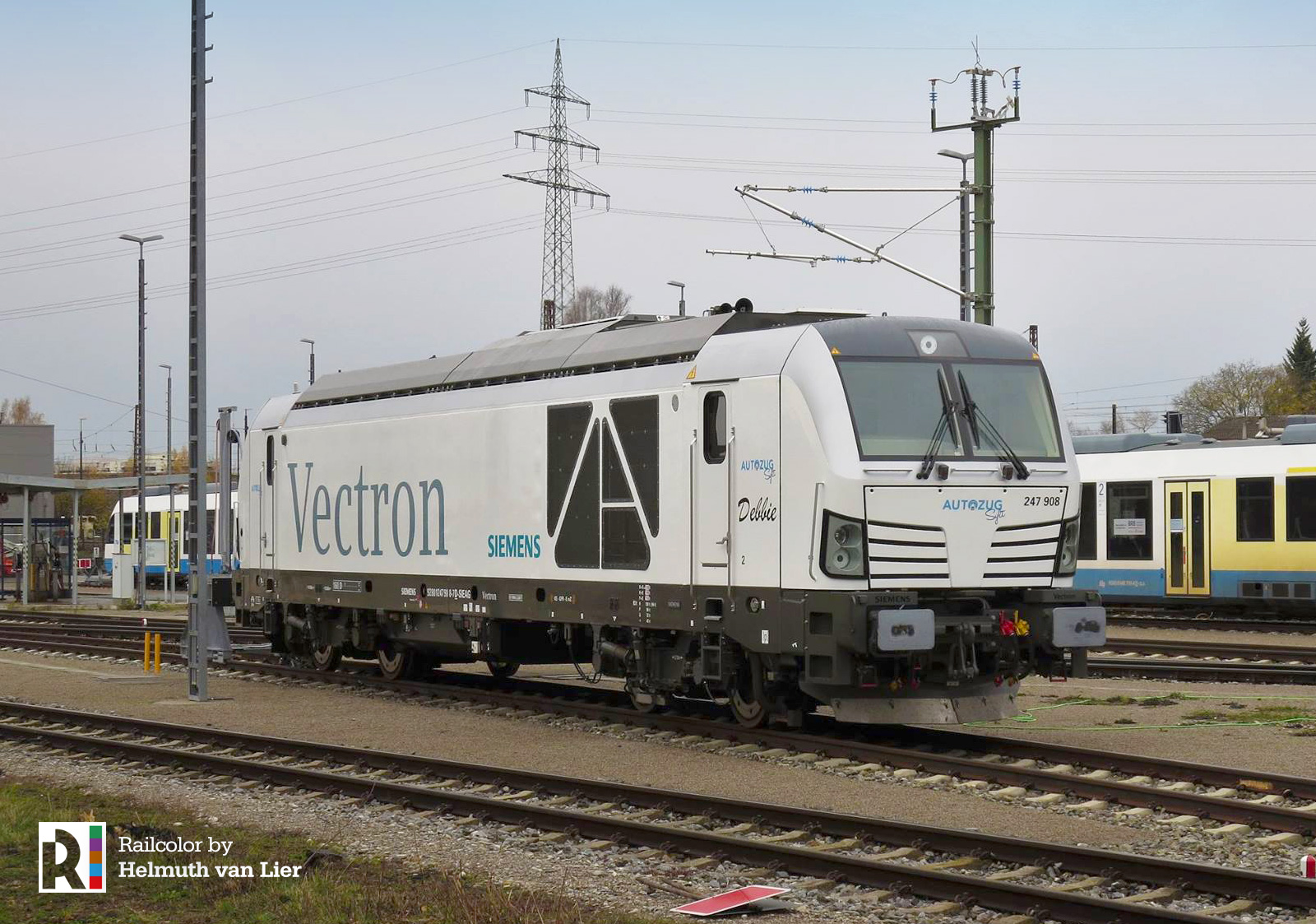 ---
SBB: We made a little update to our SBB Re460 series article about the mid-life modernization of these iconic locomotives. New revision dates have been added.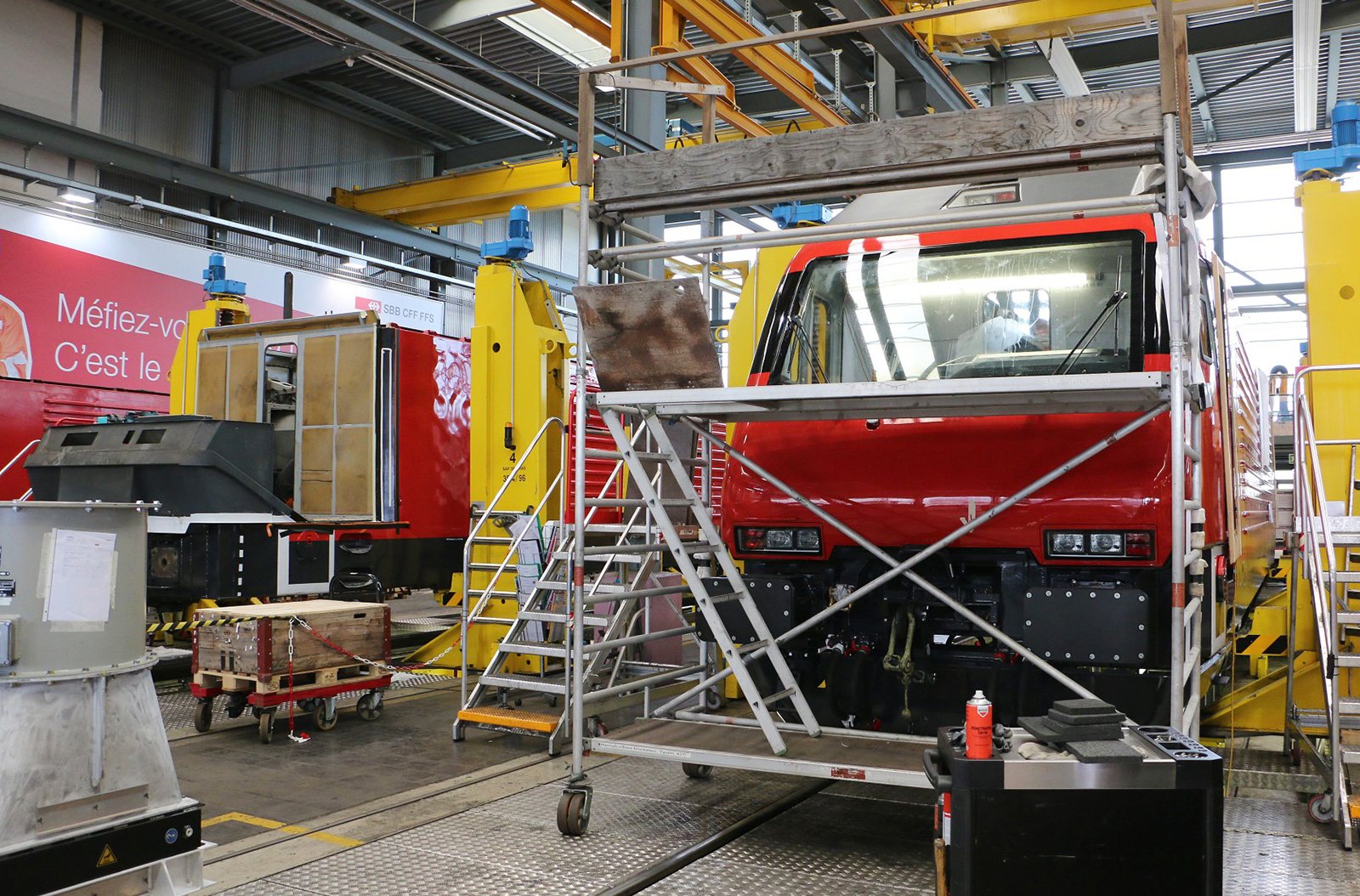 ---
Siemens: The Austrian railways are eagerly waiting for the new Vectron electrics. Starting in the summer of 2018, thirty new multi system locomotives will be delivered. Currently, Siemens stock locomotive 193 844 (yep the one from Innotrans 2016) is used for test runs on Austria. Apparently someone involved in the project got very nostalgic and decided to stick an historic 'Pflatsch' logo on its cabin: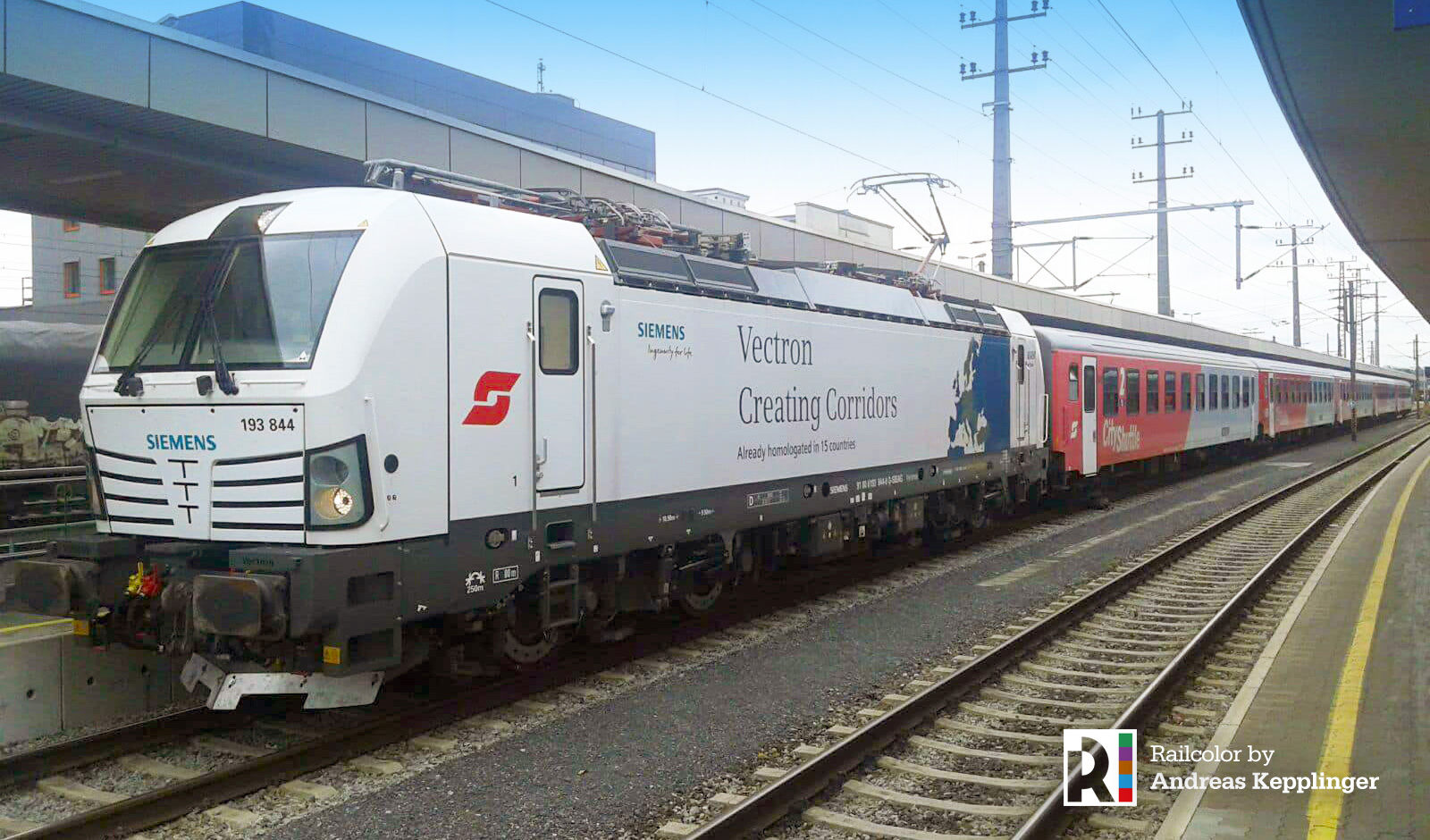 ---
Skoda: Not the Chinese, not partnership with other rolling stock manufacturers, no Skoda Transportation is about to be sold to investor Daniel Kretinsky, the majority owner of central European energy group EPH.