Welcome. Every Monday we bring you the latest news on new electric locomotives being built in Europe. New liveries and remarkable operator changes are also mentioned. Enjoy! Oh, do you have comments or questions, contact us here!
Receive a notification in your email when a new Railcolor Weekly is published! Subscribe to our email list:
Akiem: We initially thought it would go to the VUZ Velim test center, but no, Akiem's new 186 352 multi system locomotive was transported to Hungary, to Hegyeshalom on 23.10.2017 and Bicske on 24.10.2017 to be more precise. Prvá Slovenská železničná (PSZ) is the new lessee of the locomotive (that company that painted a Vectron locomotive yellow, red and green, remember?)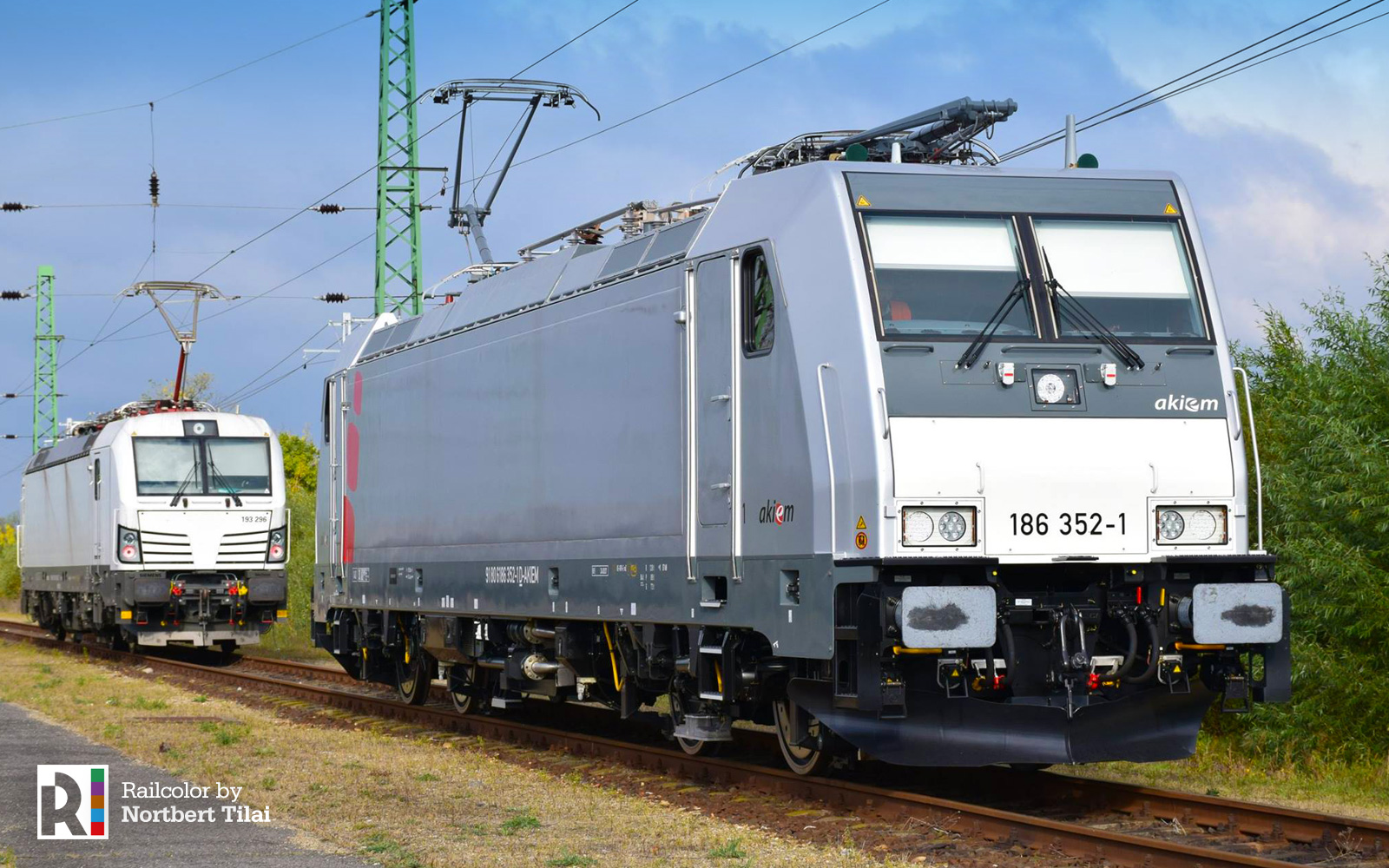 Alpha Trains: The image above shows TRAXX MS no. 186 248 during a test run after a heavy maintenance session is completed. REV 24.10.2017 by Bombardier Service in Kassel.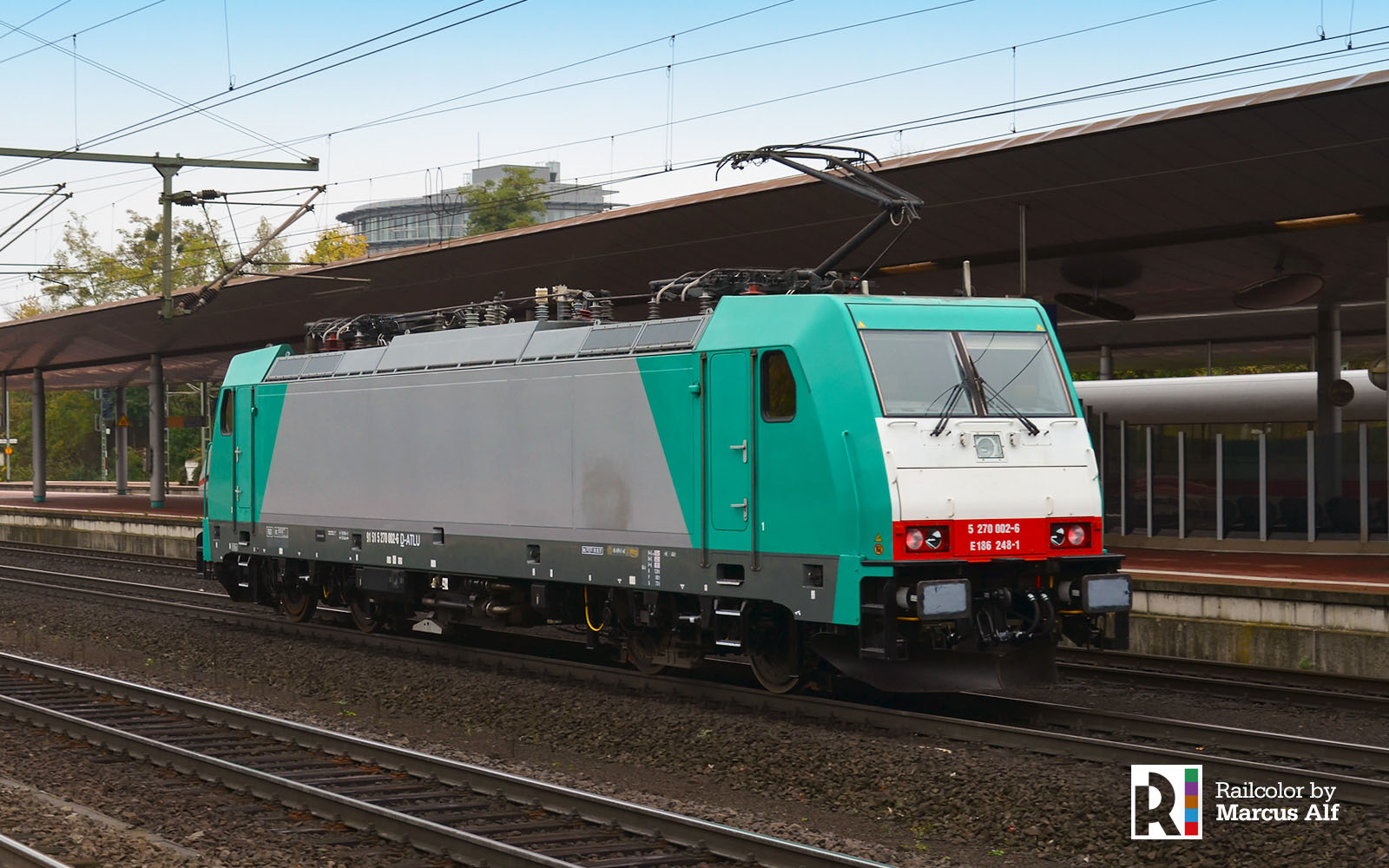 BoxXpress.de: New Vectron locomotives for BoxXpress are coming. First one mentioned is a Vectron MS with number 193 834.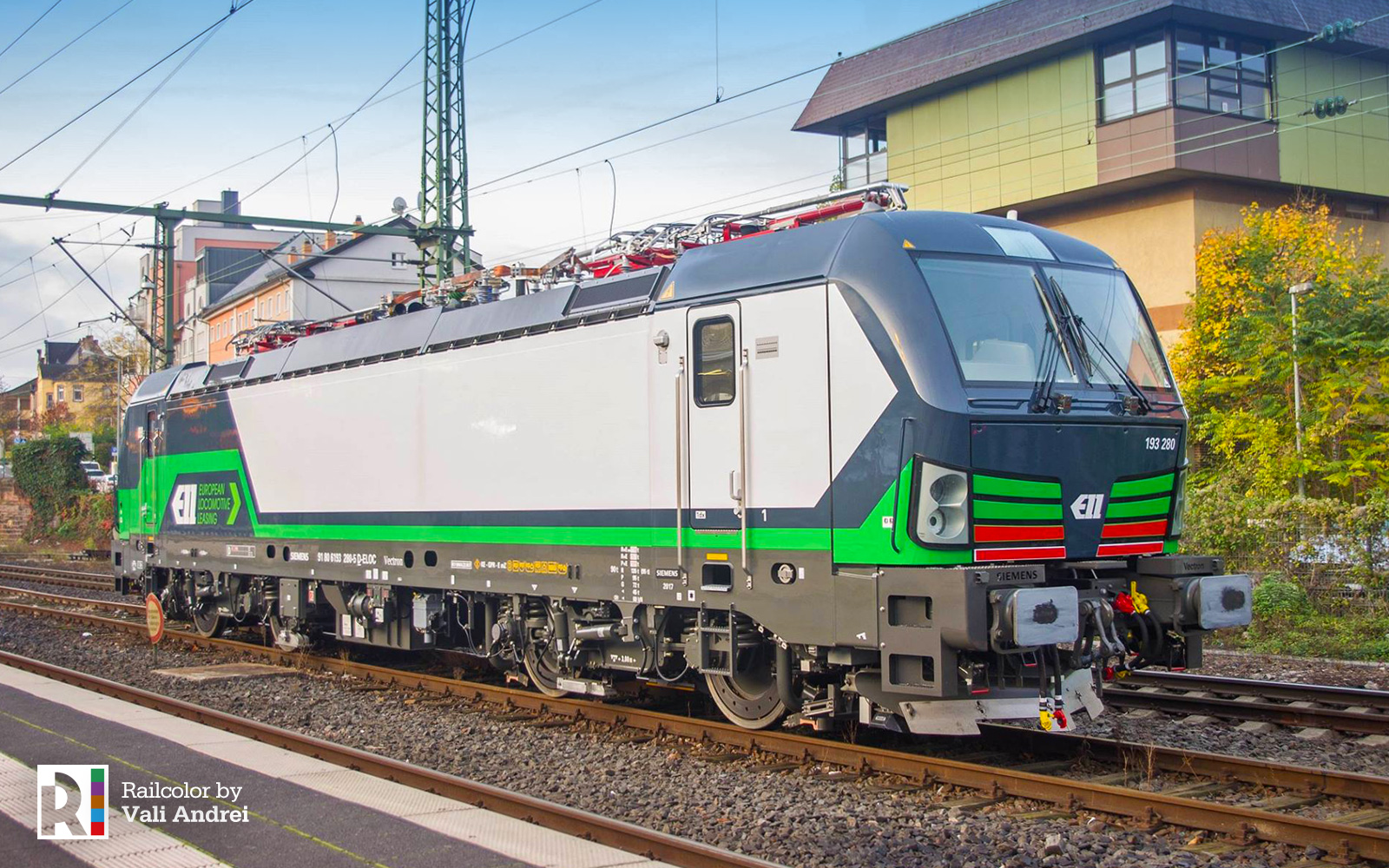 ELL: New Vectron locomotives are being commissioned, the newest additions to the ELL fleet are:
193 280 = Vectron MS DE/AT/CH/IT/NL
193 285 = Vectron MS DE/AT/HU/CZ/SK/PL/RO/HR/SI
Other recent deliveries over the past week are locomotive 193 231, 232, 286 and 296. See the full list here.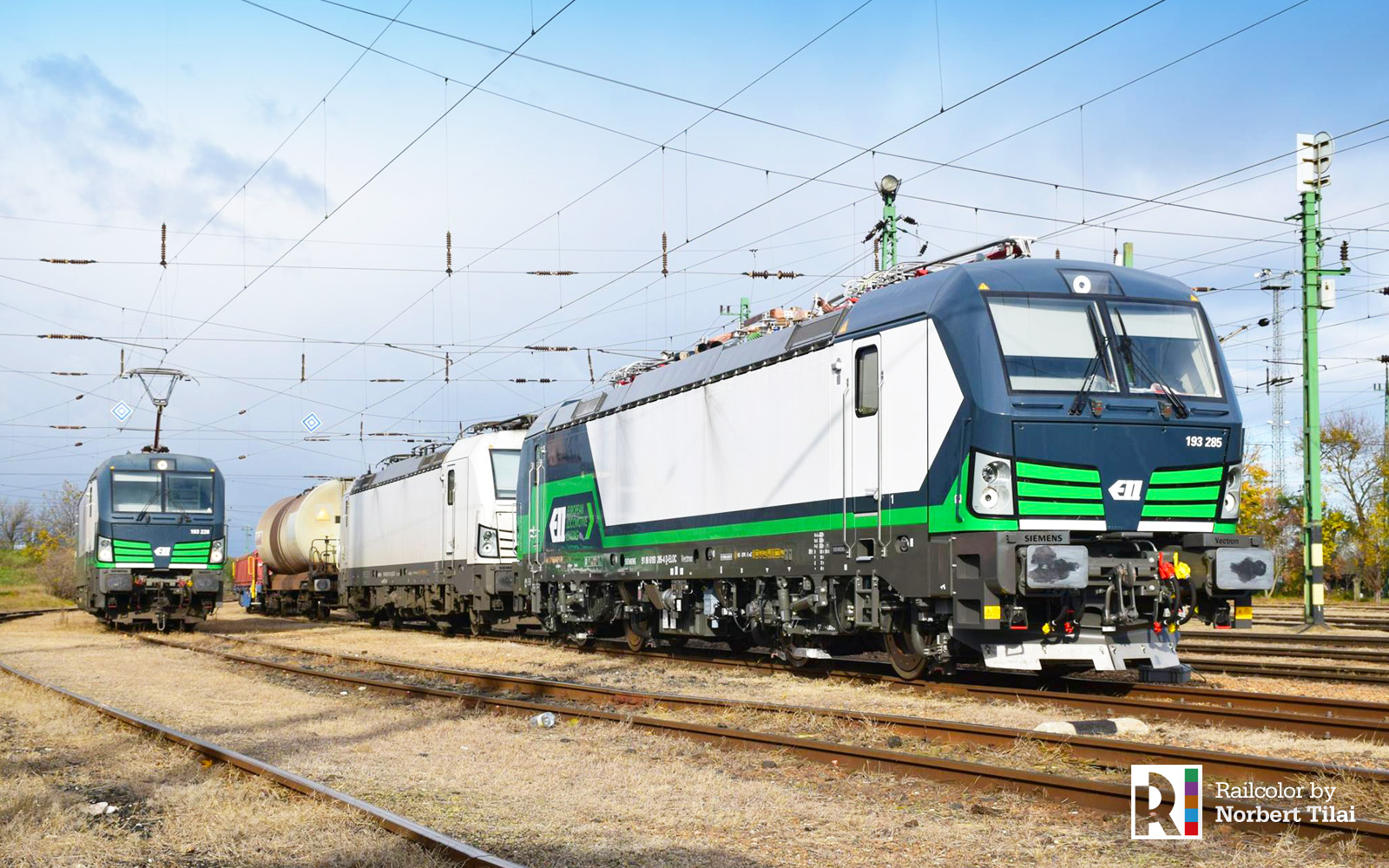 Israel railways: IR 3001 is back on the VUZ Velim test tracks (now with blue numbers in stead of white) and it was seen with this curious test train (with Railpool 187 315):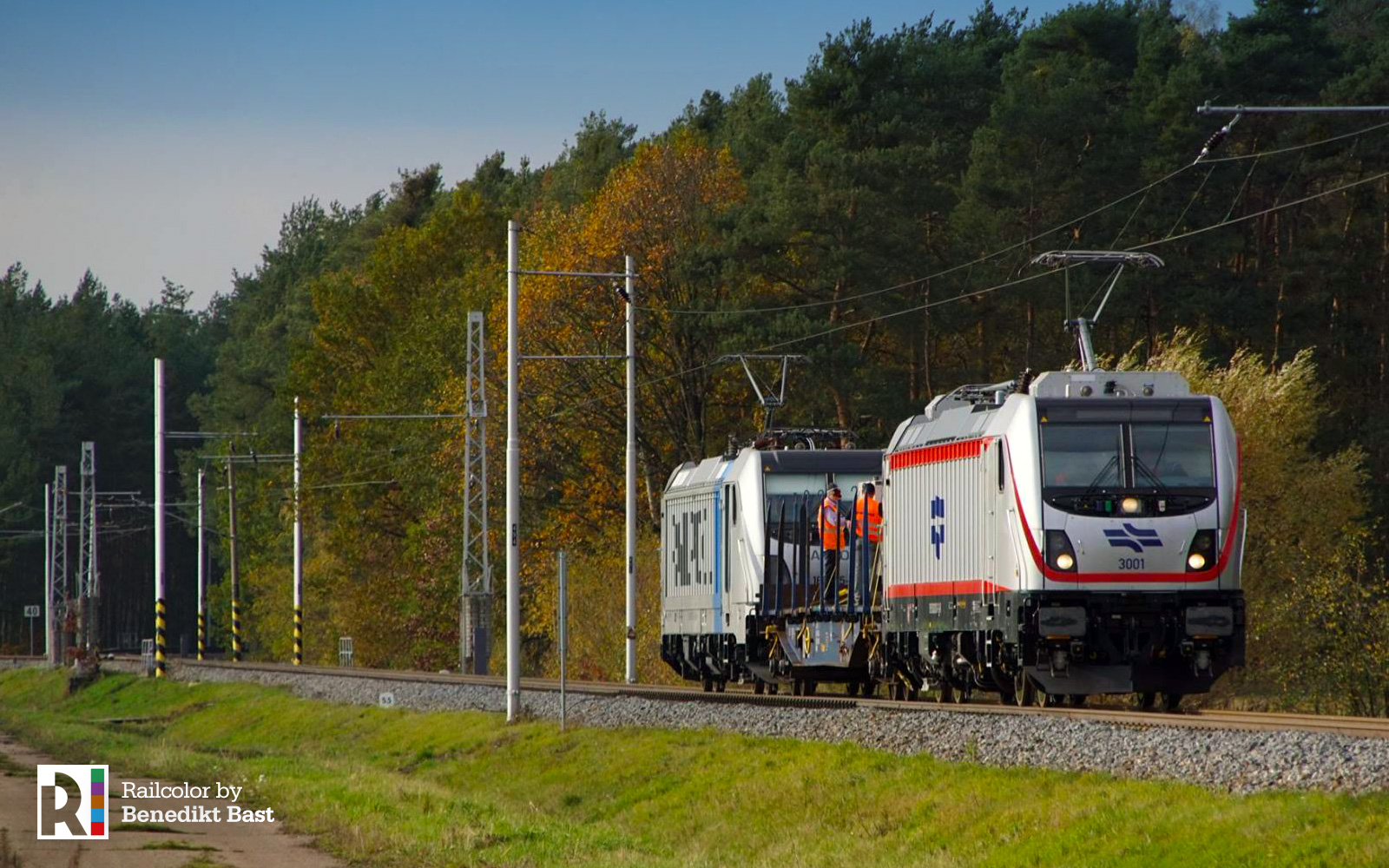 Railpool: The batch of DE/AT/CH/IT/BE/NL locomotives is growing. Last week machine no. 186 446 had its maiden run: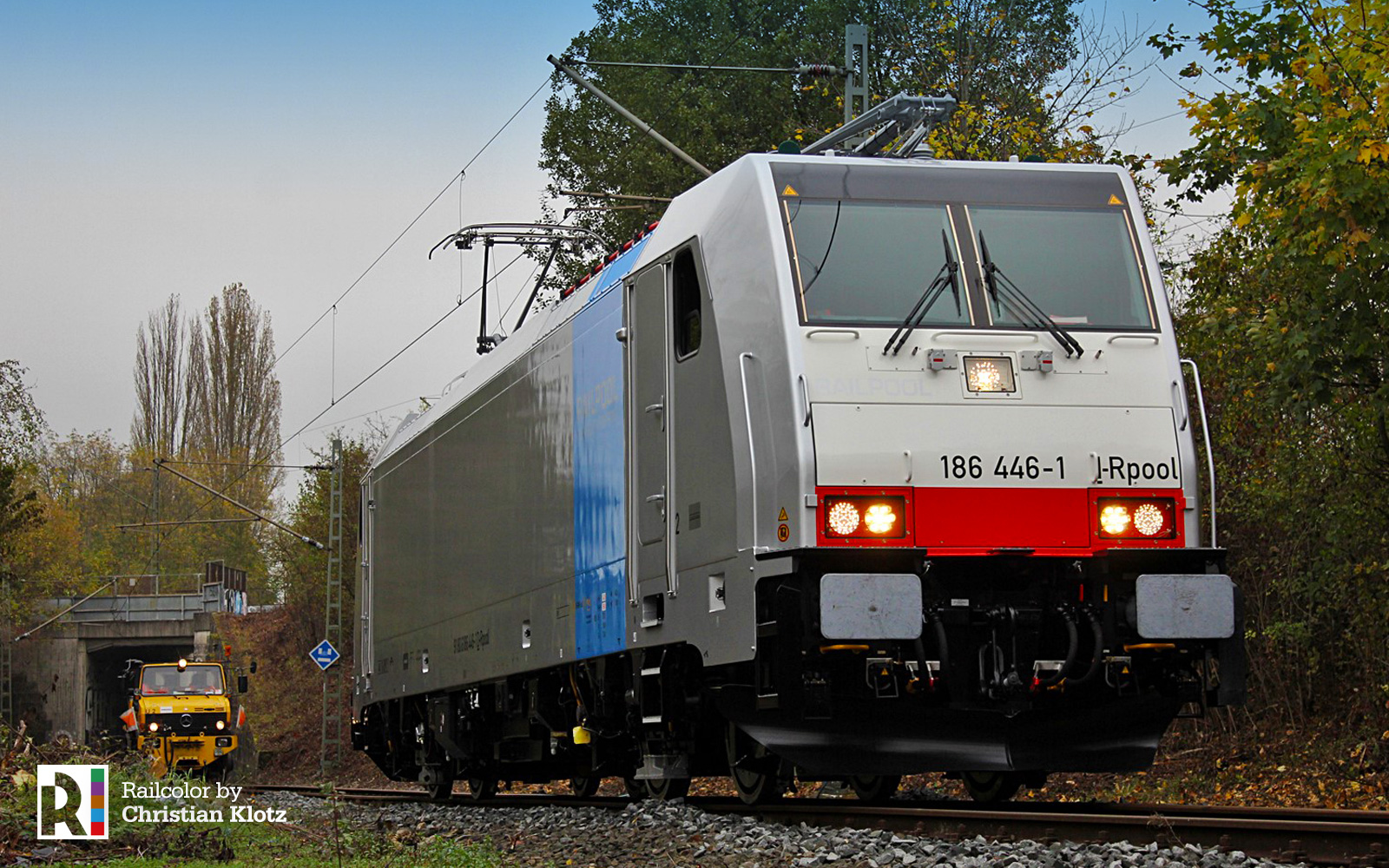 SBB: Locomotive 460 031 has a new livery. Alptransit Gotthard AG presented the "Ceneri 2020" themed locomotive on 24.10.2017. The machine promotes the next big tunneling project in Switzerland that will be completed in 2020; the Ceneri base tunnel. The 15.4-kilometres-long tunnel will offer a new, flat route between Altdorf and Lugano. Note that 460 031 is one of the 460 series locomotives that already had its mid-life heavy overhaul.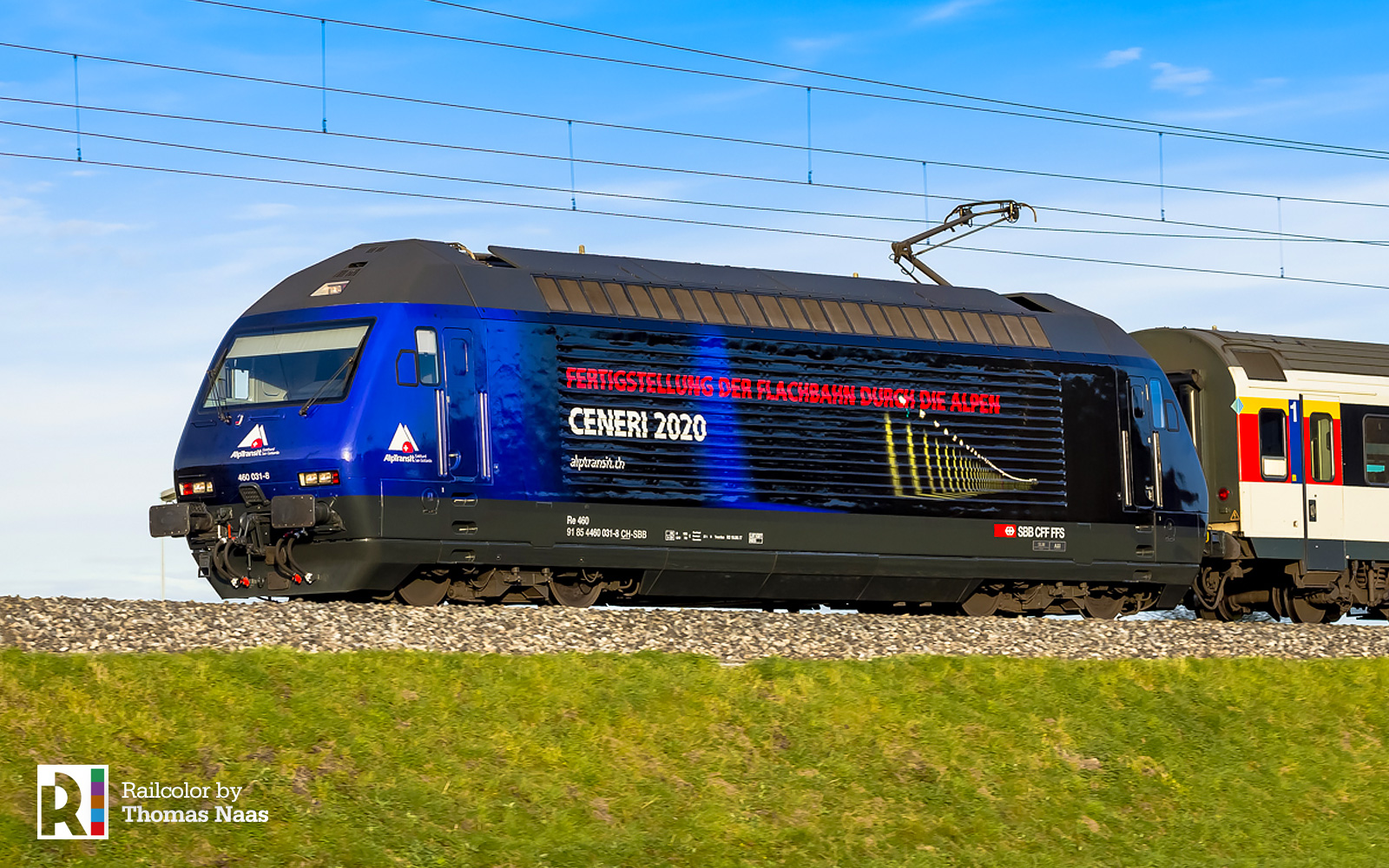 Siemens: Last week, we spotted Vectron no. 193 847 for the first time, on its way from Munich to Dessau. It is first non-MRCE multi system locomotive of its type that has the Italy package. Insiders tell us it will be delivered to InRail, the first private operator in Italy having a multi system Vectron on order, but this has not been confirmed yet.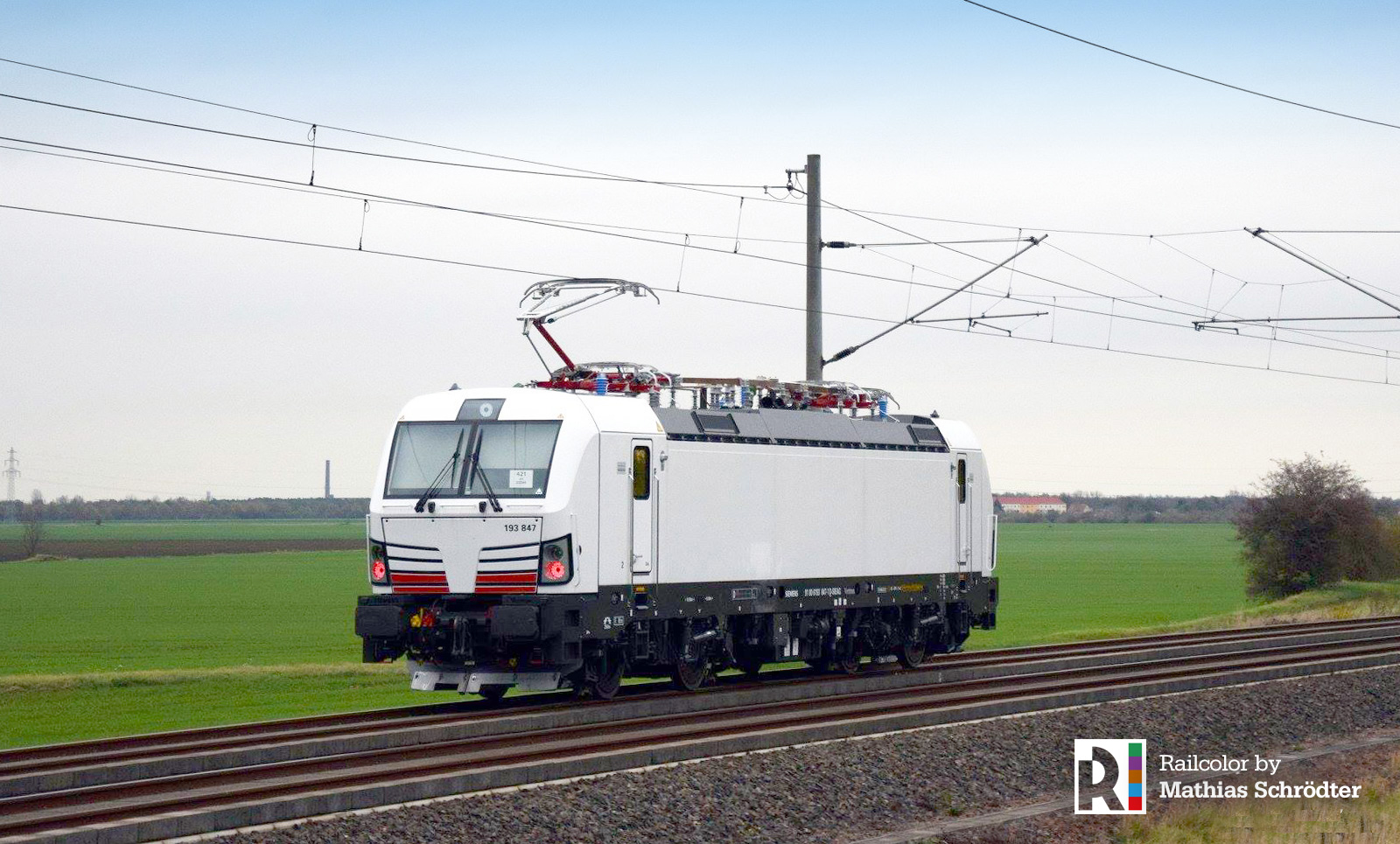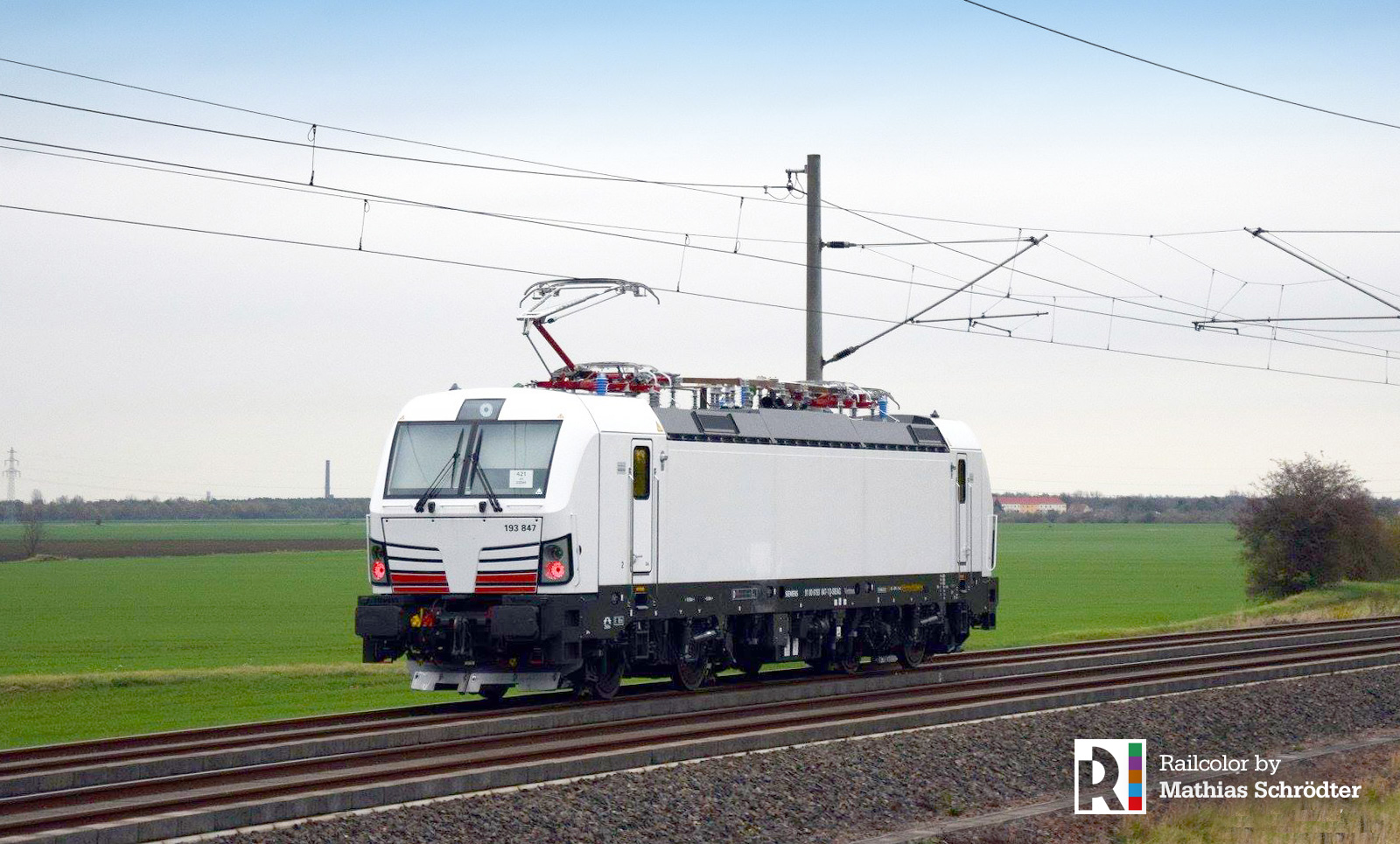 Stern & Hafferl has decided to order on TRAXX AC3 locomotive with Last Mile feature. We we will have to be patient, the machine will delivered in Q3 of 2018. In May 2017 Stern & Hafferl tested Railpool 187 316 for several days.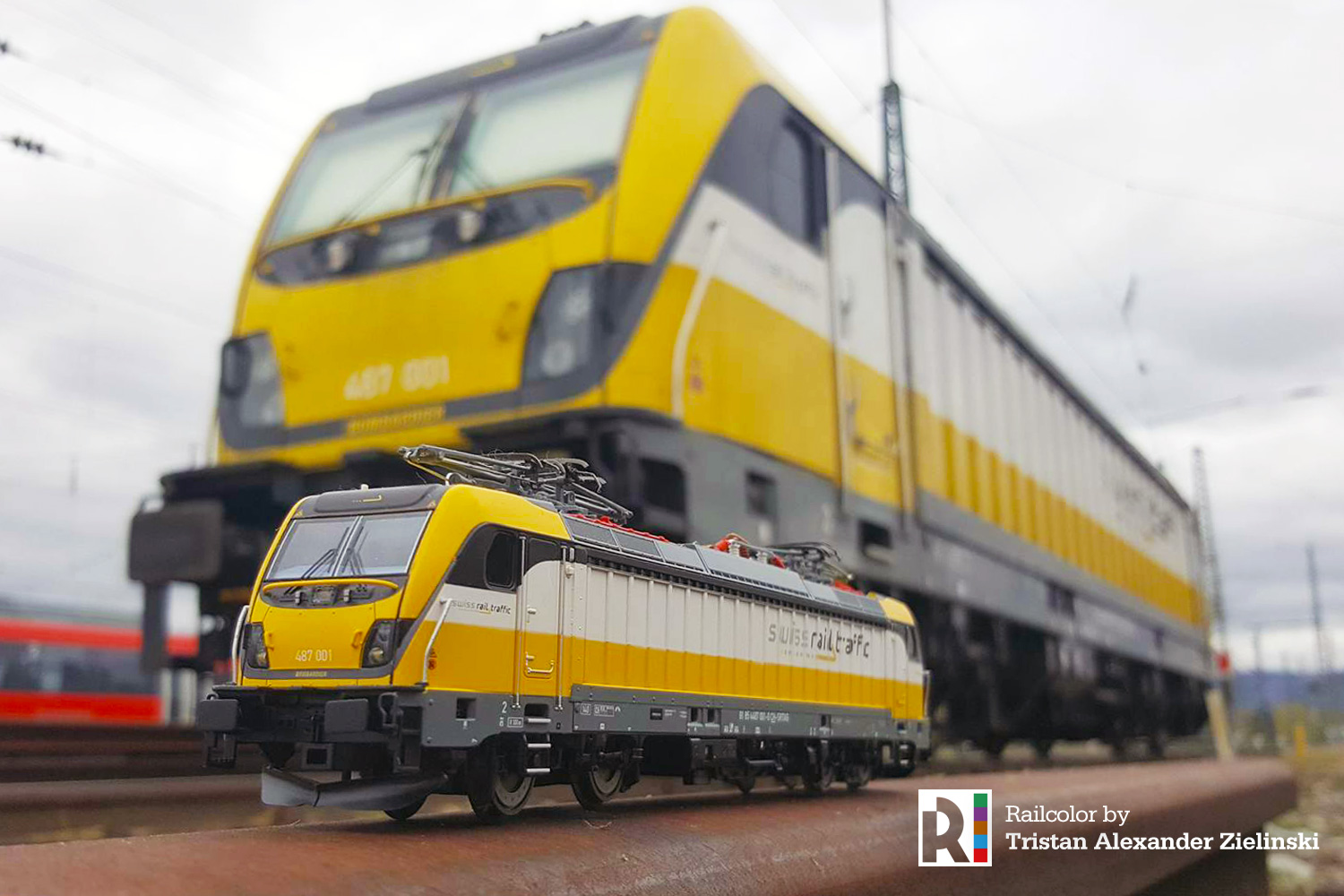 Unipetrol: This news was hard to miss last week: the presentation of the first Vectron locomotive for Unipetrol; the designated 383 050.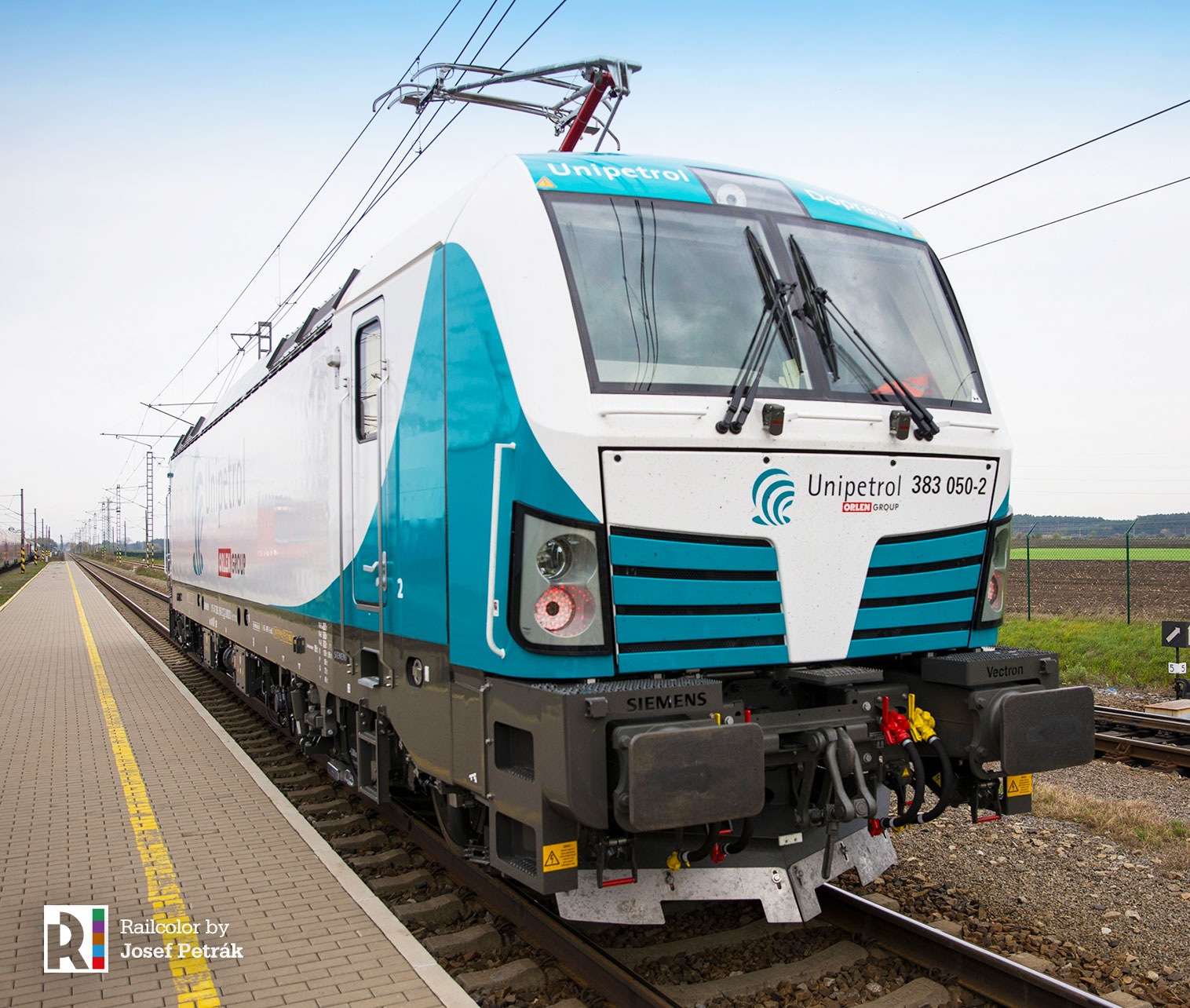 VR Group: Don't forget to read our item about the VR Group Vectron locomotives, now in service and pulling their first freight trains. Picture below shows two generation of Finnish electrics. Sr3 in the front, and Sr1 in the back. With the arrival of the Vectrons (Sr3) the Sr1s will have to go.