That is of course very useful; when you can use a new, yet certified locomotive for your rolling stock transport. Today, the white 383 050-2, soon to be delivered to Unipetrol Doprava, took locomotives, cars, and coaches to the VUZ Velim test center in the Czech Republic. Marcus Schrödter took pictures: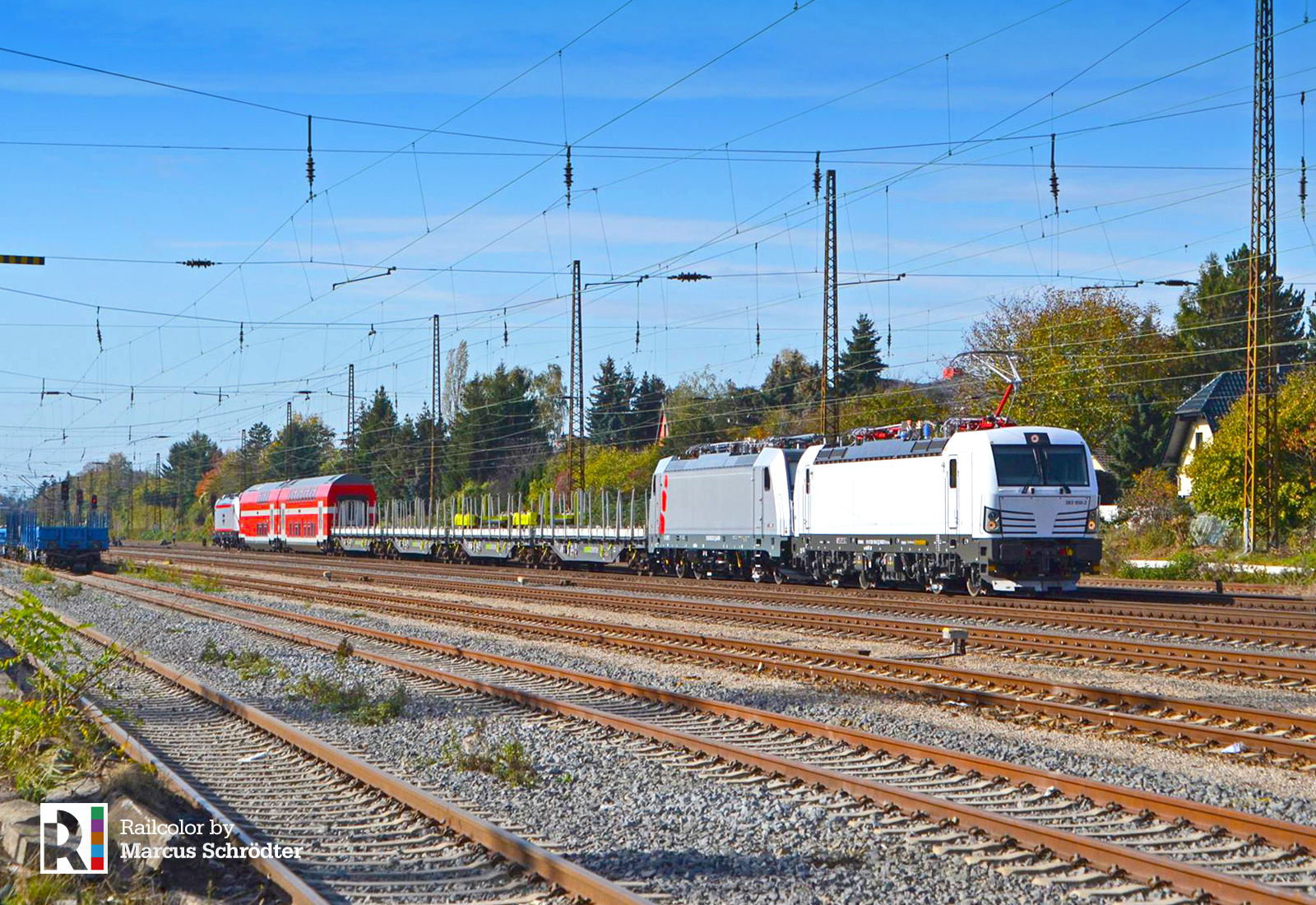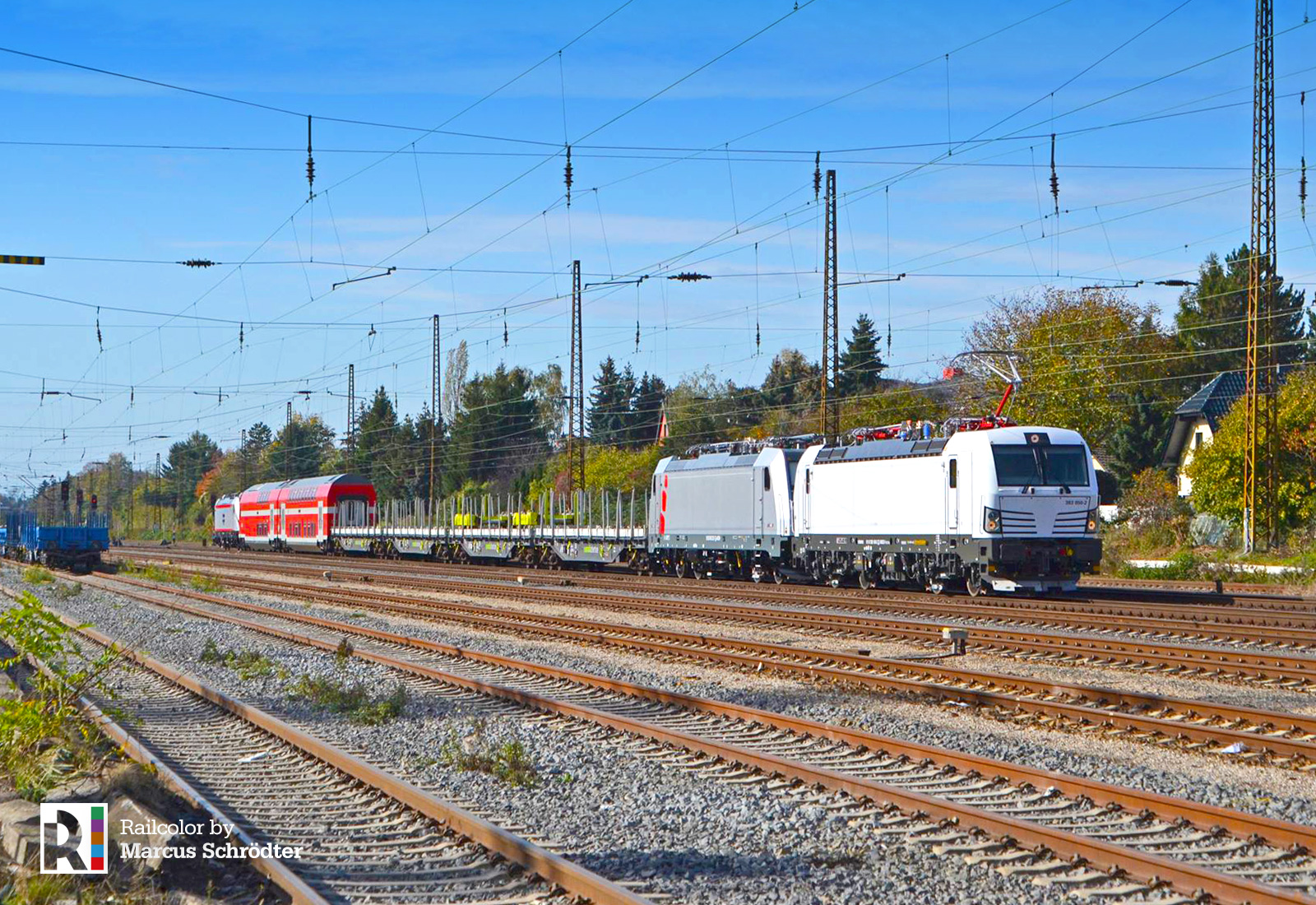 Unipetrol decided to order three Vectron locomotives in April 2017. The delivery of the first machine is scheduled for next December. The remaining two will arrive in 2018.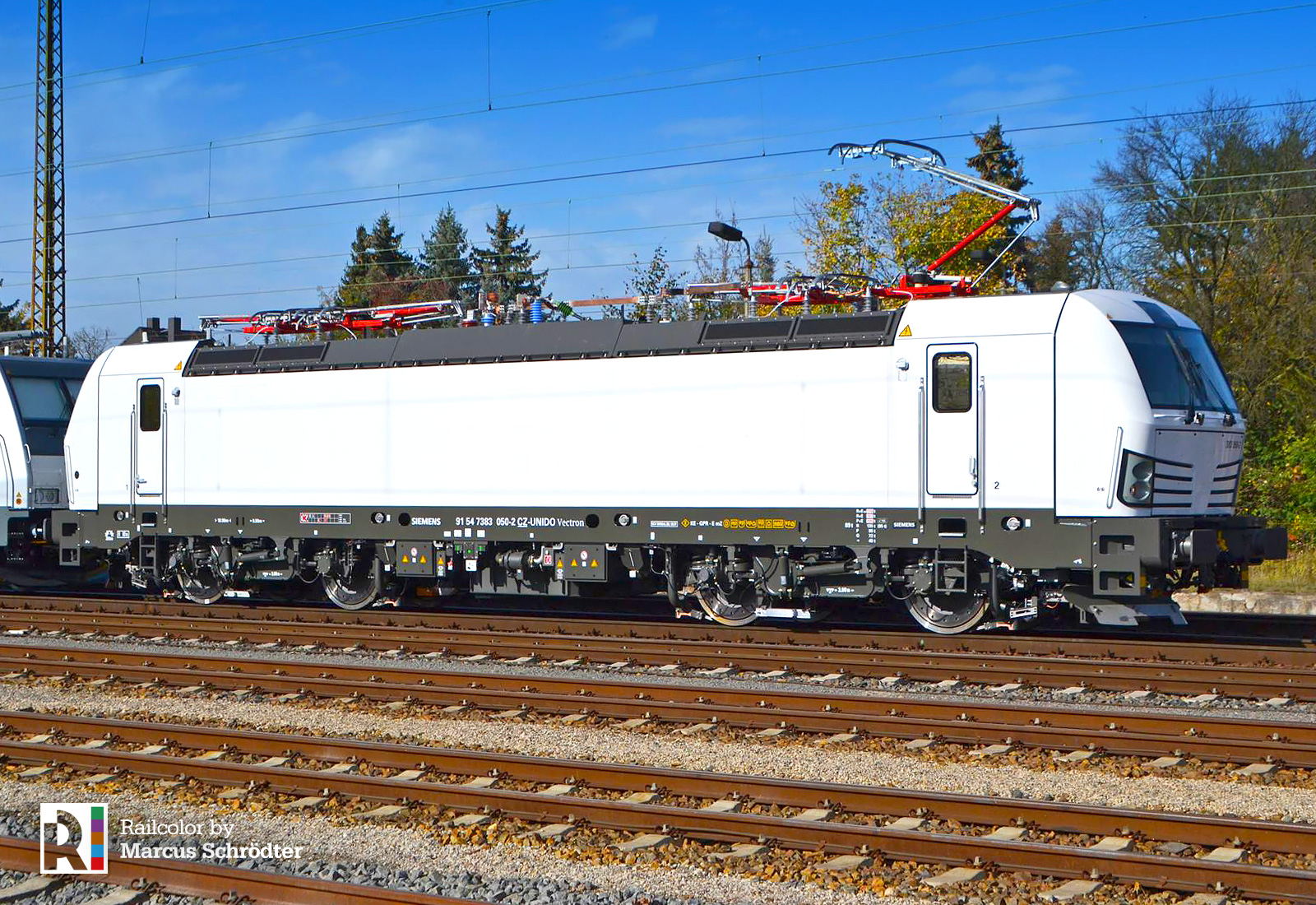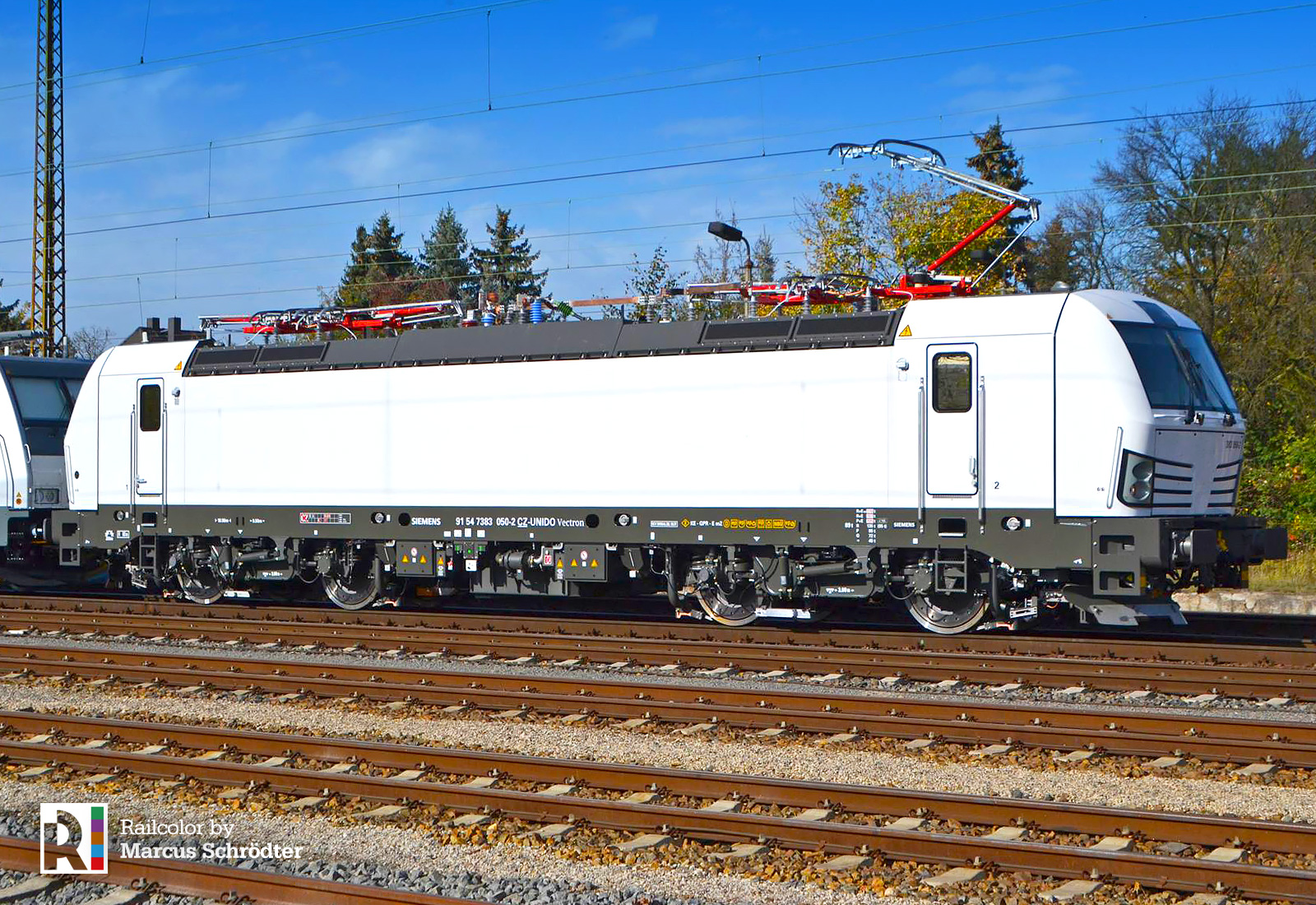 Also part of the transport are the new Akiem 186 352 and rolling stock for Israel. The silver locomotive is the designated 3001.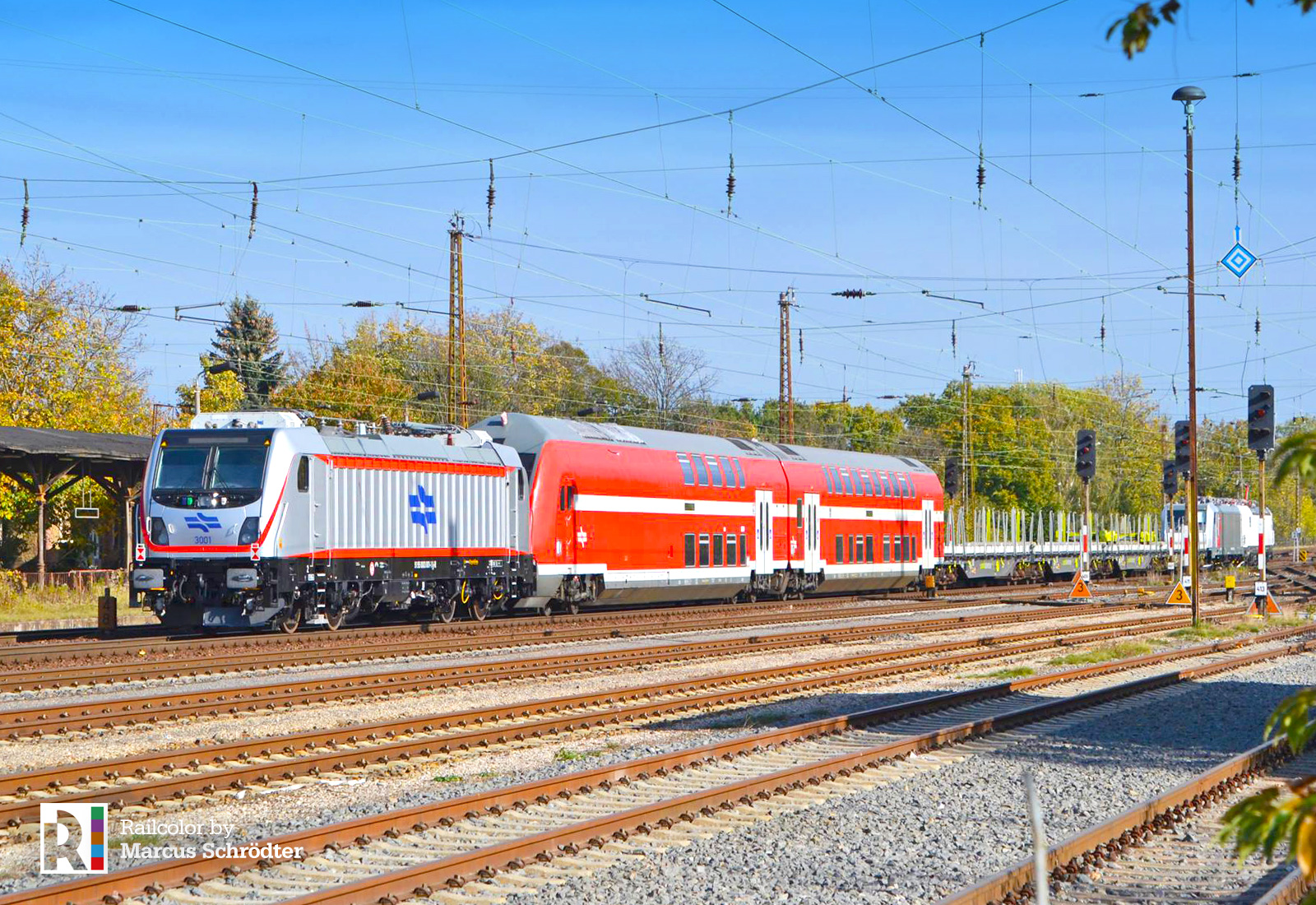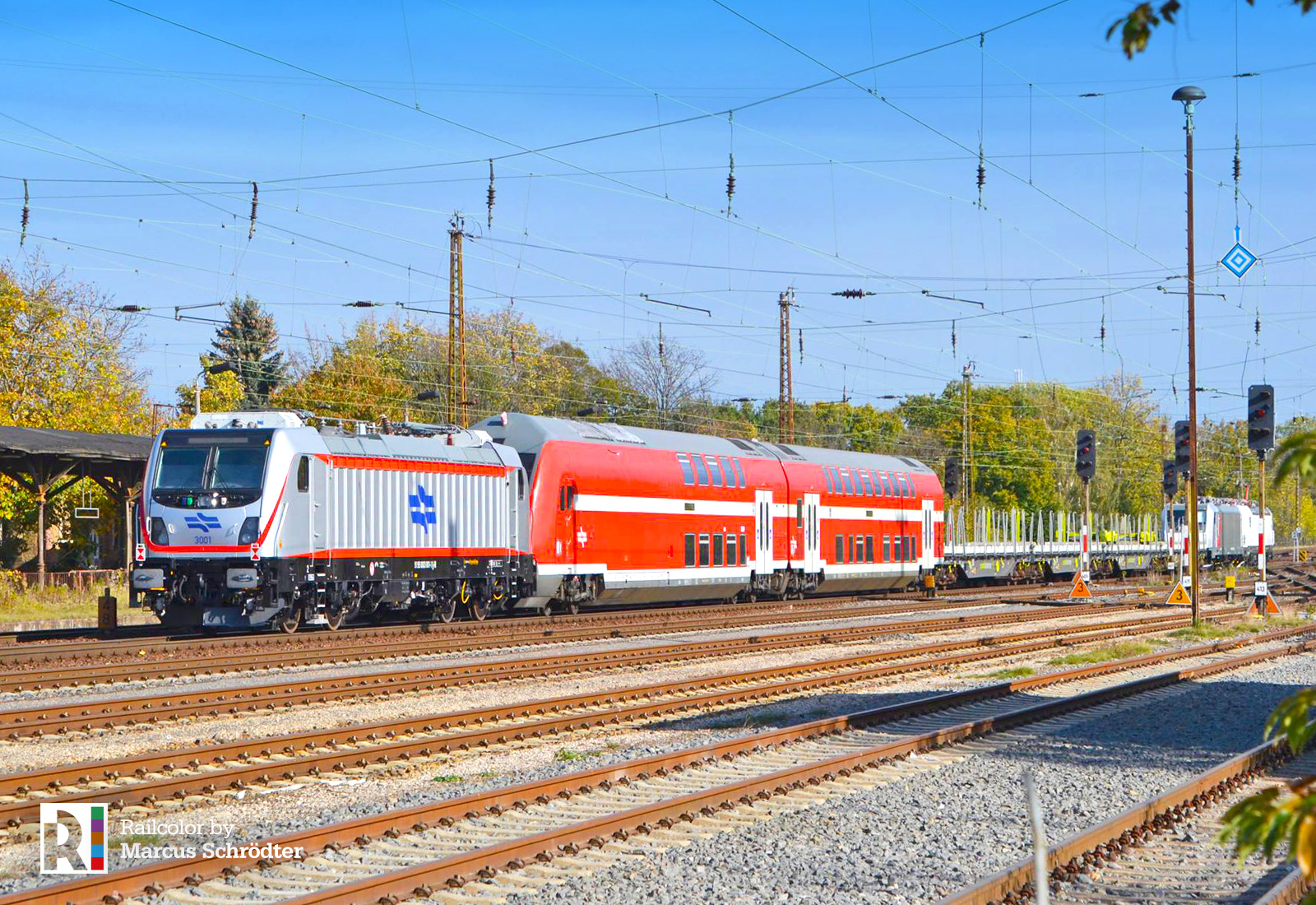 Update 1: And what could that look like, a Vectron in the livery of Unipetrol Doprava? We projected the design of recently outshopped CZ Loko's EffiLiner 1600 and made a Vectron version: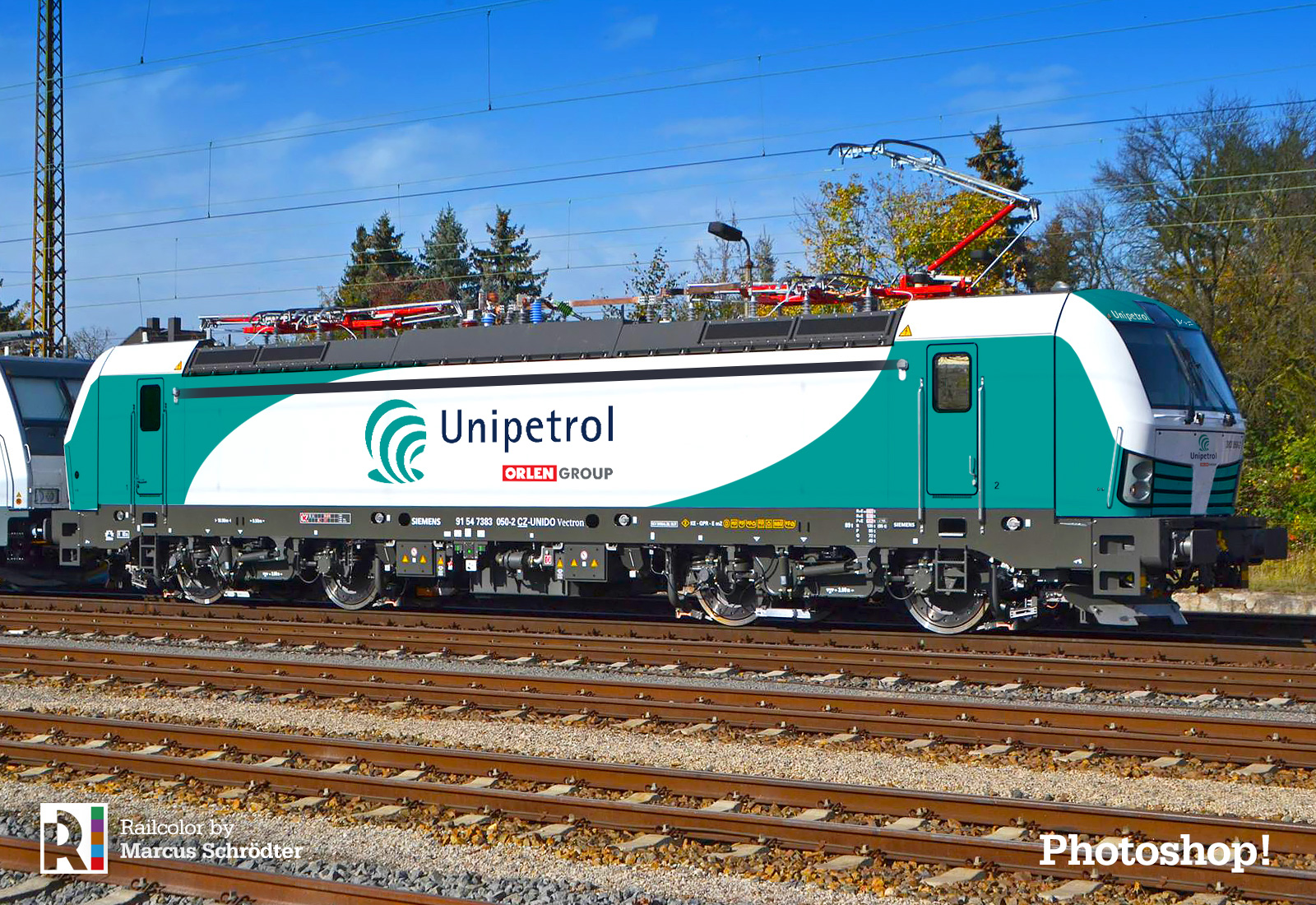 Update 2 23.10.2017: Two images taken last Saturday at Krippen station, where CZ Logistics 741 516 picked up the convoy and took it further to VUZ Velim test tracks: