This is a premium article. After 01.01.2018, this article will only be visible to subscribers. Support us and get your subscription here.
Welcome.
Every Monday

This Thursday we bring you the latest news on new electric locomotives being built in Europe. New liveries and remarkable operator changes are also mentioned. Enjoy! Oh, do you have comments or questions, contact us here!

ADY: Representatives of the railways of Azerbaijan (ADY) and Alstom have revealed the first multi-purpose, 160 km/h fast electric locomotive for ADY. The designated 'AZ4A' is a 4-axle multi-system machine (3kV DC and 25kV 50Hz AC) of a similar design as the KZ4At machines Alstom is building for the railways of Kazakhstan. ADY will receive 10 such machines, that will all be built by Alstom in its French factory in Belfort. Originally, this type of locomotive was not envisaged by ADY, that closed the locomotive deal with Alstom back in 2014. The initial plan was to build and deliver 50 twin-section freight locomotives, similar to the KZ8A for Kazakhstan. Since then Alstom and ADY have been assessing ADY's needs intensively and came to the conclusion that ten faster, more compact machines were needed for passenger services. ADY will still receive 'AZ8A' twin-section freight locos. These will be delivered by Alstom's joint-venture EKZ, which has its factory in Astana (KZ).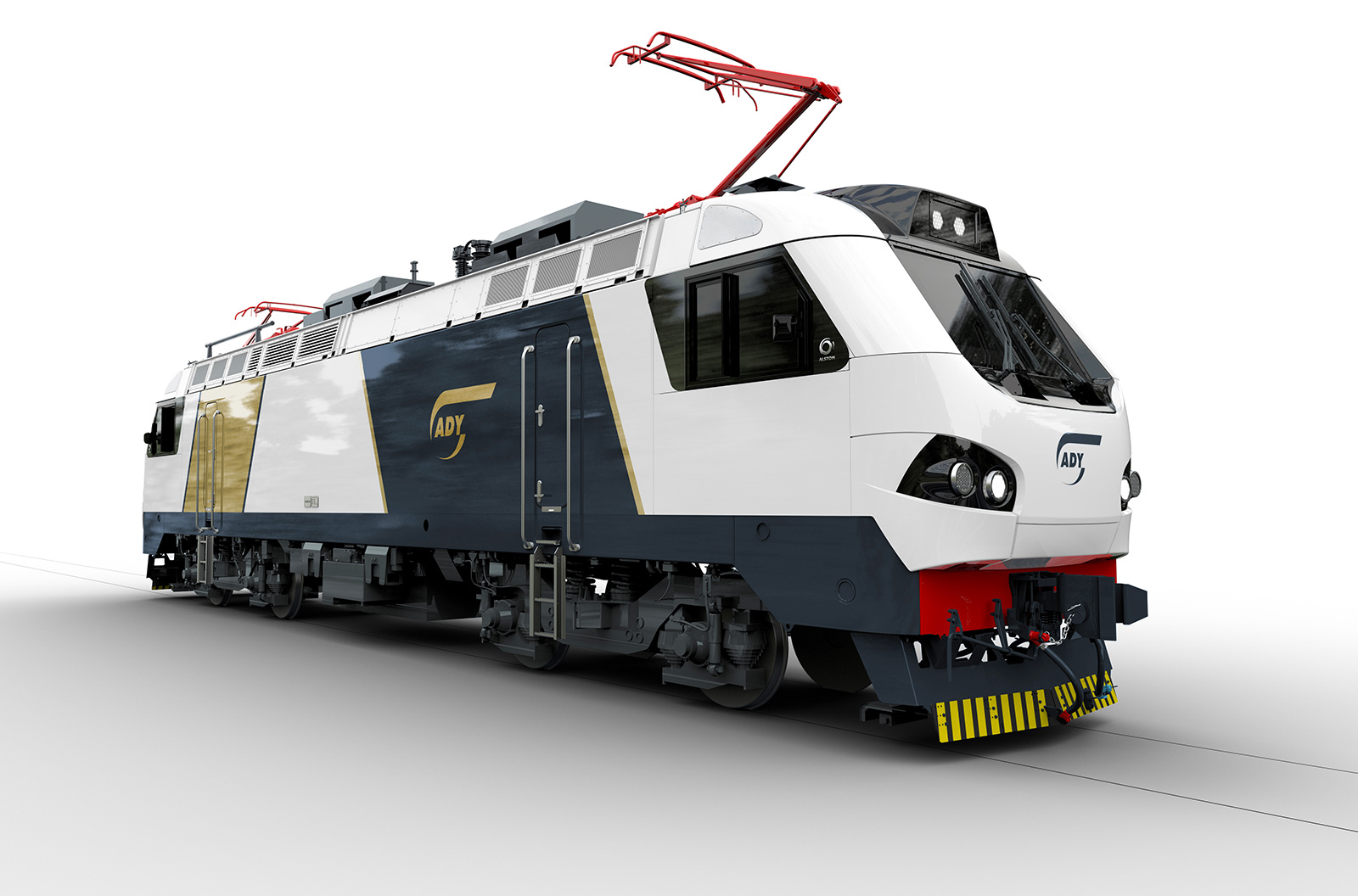 Akiem: This week the first two TRAXX MS locomotives with DE/AT/PL/NL/CZ/SK/HU package for Akiem completed their maiden run. We are talking about the designated 186 351-3 and 186 352-1. They are also the first machines released from work with a new Akiem base design. Check it out here.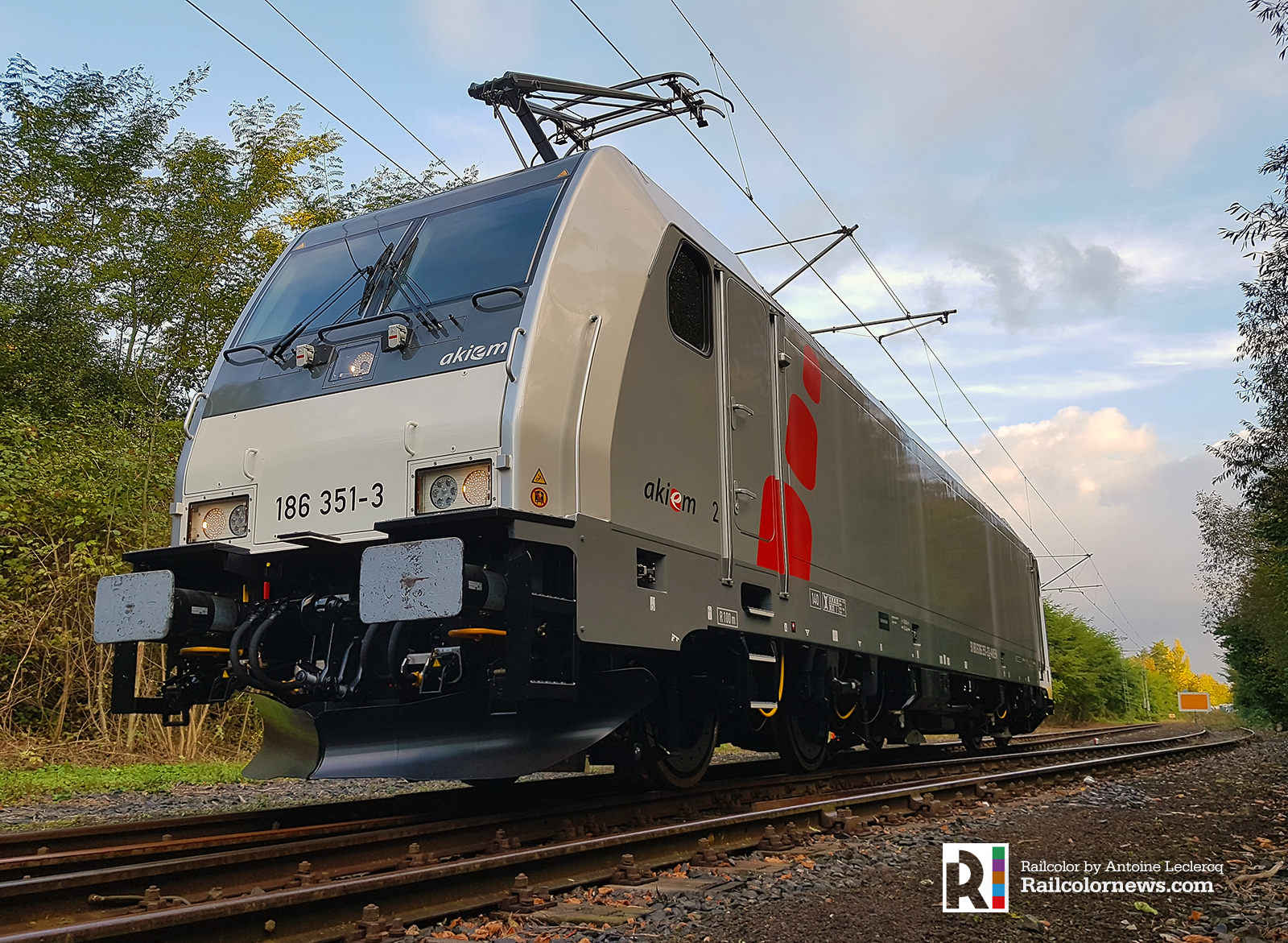 Alstom: In relation to the ADY item, you may have noticed that Alstom is consequently using Prima names for all its new locomotive types lately. Some ten years ago we only new Prima and PrimaII. Since then diverse projects have been initiated that were not directly related to the Prima(II) projects, but have become part of the new 'Prima family' in the past years. An overview:
Prima H3 = The 3-axle (hybrid) H3 shunters developed by Alstom in Stendal
Prima H4 = The soon to be revealed 4-axle mid-cab diesel locomotives for the Swiss railways, to be built in Belfort – The H4 is 4-axle locomotive with a top speed of 120 km/h. It can have one prime mover, or two. A diesel engine can be combined with a battery pack (hybrid) or with a pantograph (bi-mode) that could give it a power rating of 1.6MW.
Prima M4 = The designation of KZ4At electrics for Kazakhstan and the AZ4A for Azerbaijan – The 4-axle Bo'Bo' electric's top speed can vary from 140 to 200 km/u and its power rating can be 4.2MW up to 6.4MW. It can be built for all commonly used AC and DC voltage systems and for 1.435 mm and 1.520 mm track gauge. The M4 to change from freight to passenger and mixed-operation by just exchanging the bogie. Tractive effort is 264 kN to 350 kN.
Prima T6 = Alstom is offering a 6-axle single body electric to the market, envisaged for heavy freight duty. In the past Alsotm has been building such locos for the railways of China (type CNR HXD 2B)
Prima T8 = Alstom is developing Prima twin-section electrics since China placed an order for the HXD 2 machines back in 2004. The most recent completed product is the KZ8A for Kazakhstan. Also the WAG 12 / eLoco for India belongs to this category.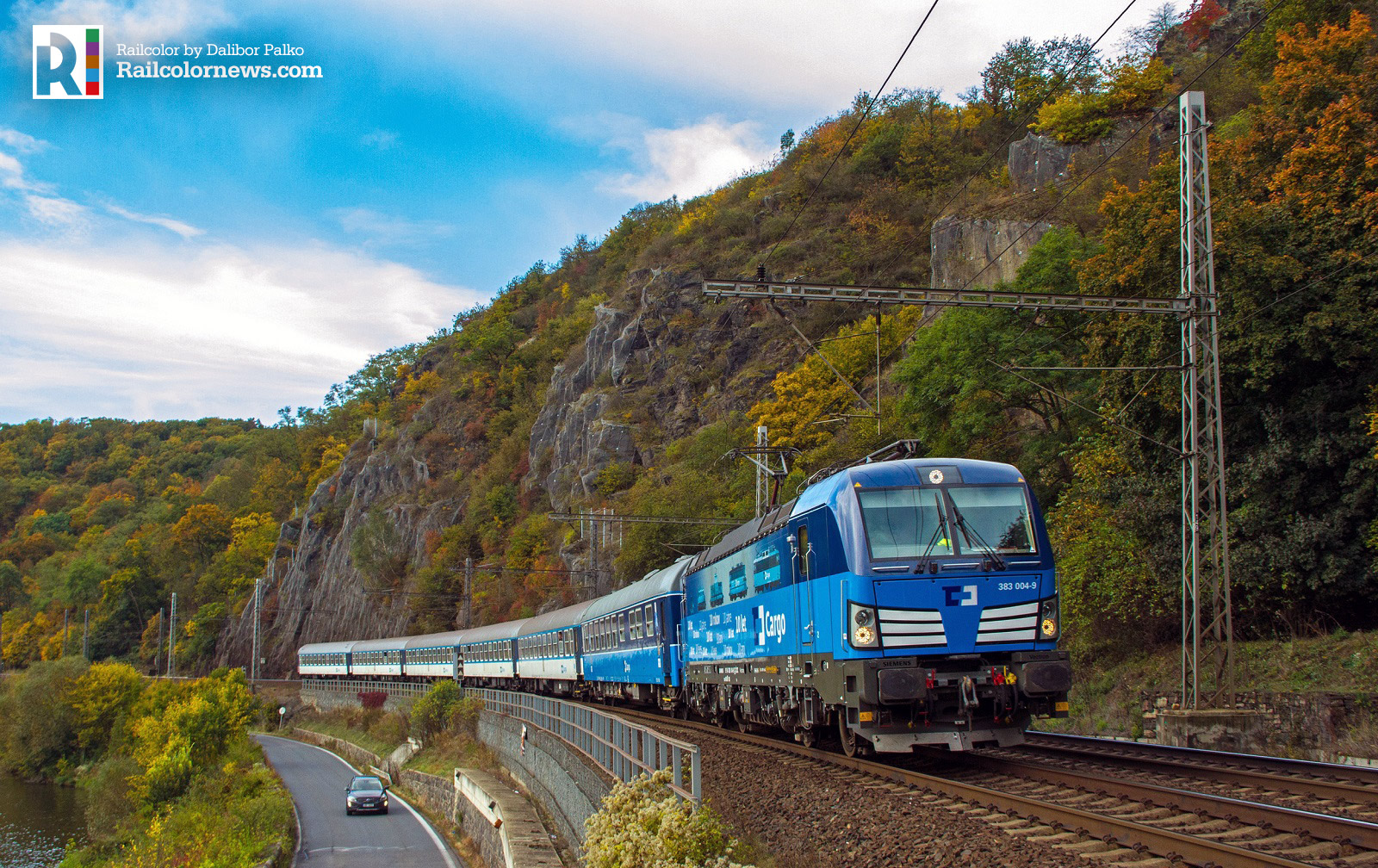 České dráhy: The Skoda Karoq is hot. The new SUV found its place on two ČD locomotives: 380 004 and 362 169 now both have a white/orange Karoq express livery. One cab is white, the other one orange (you have to catch them both!). There is also a special Karoq Express train, three coaches (2x normal and 1x restaurant) with a matching livery. First the 380 pulled the special train, than the 362 took over.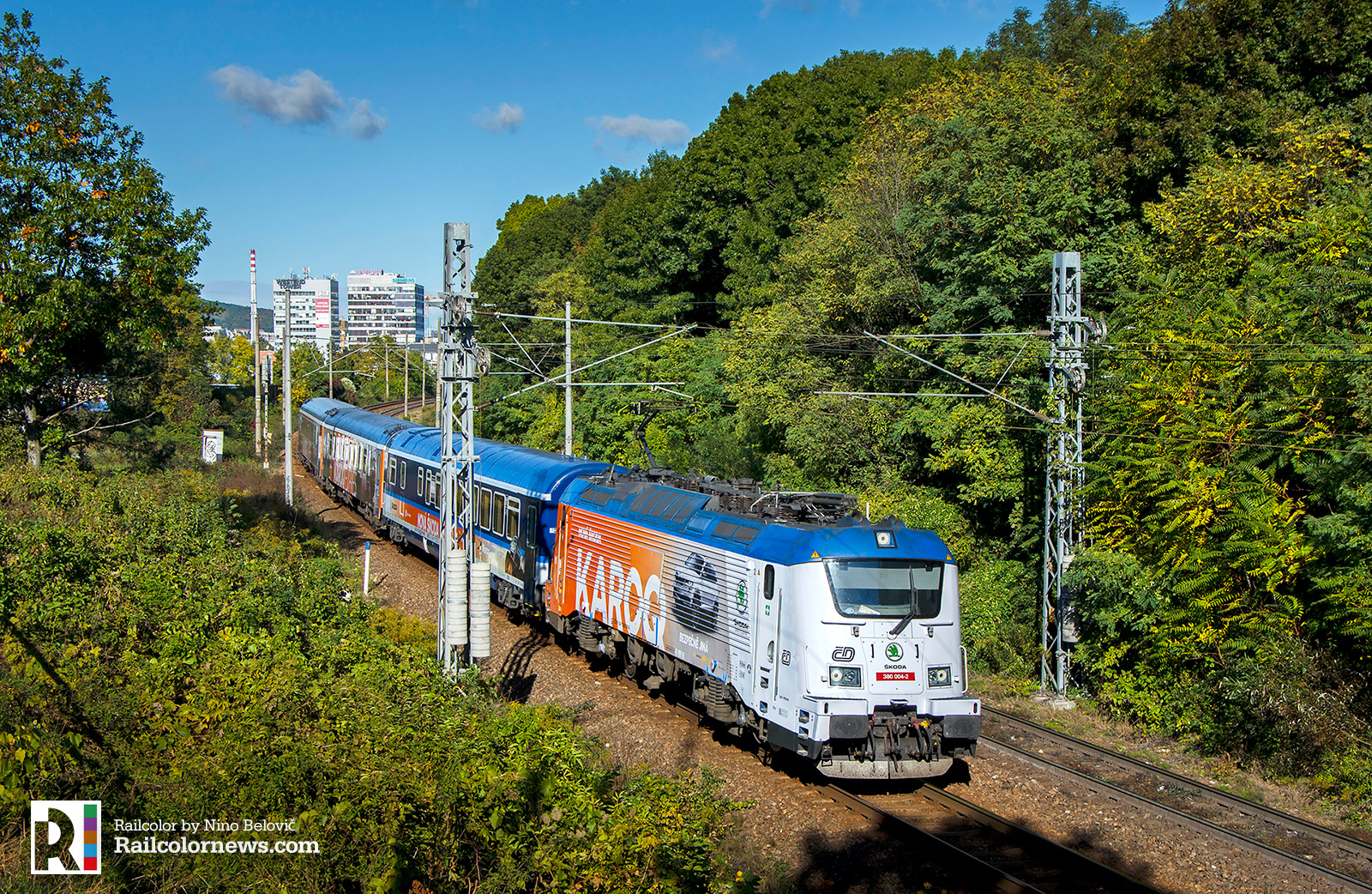 CP: Railfreight.com brings an item about the Portuguese railways preparing a tender for new locomotives, in order to be ready when the passenger transport market on the Iberian peninsula will be liberalised. The article implies CP is interesting in locomotives that can be used on diesel lines and electrified track section, and into Spain. The newest locomotives in Portugal are the 4700 series electrics, but these are nowadays property of open-access freight operator Medways.
CTV: For a while now, CTV 189 700 has not been used in Romania. The machine was seen last week at Sopron, outside the GySEV workshops.
DB Cargo: On 09.10.2017, DB Cargo 187 136 had its maiden run.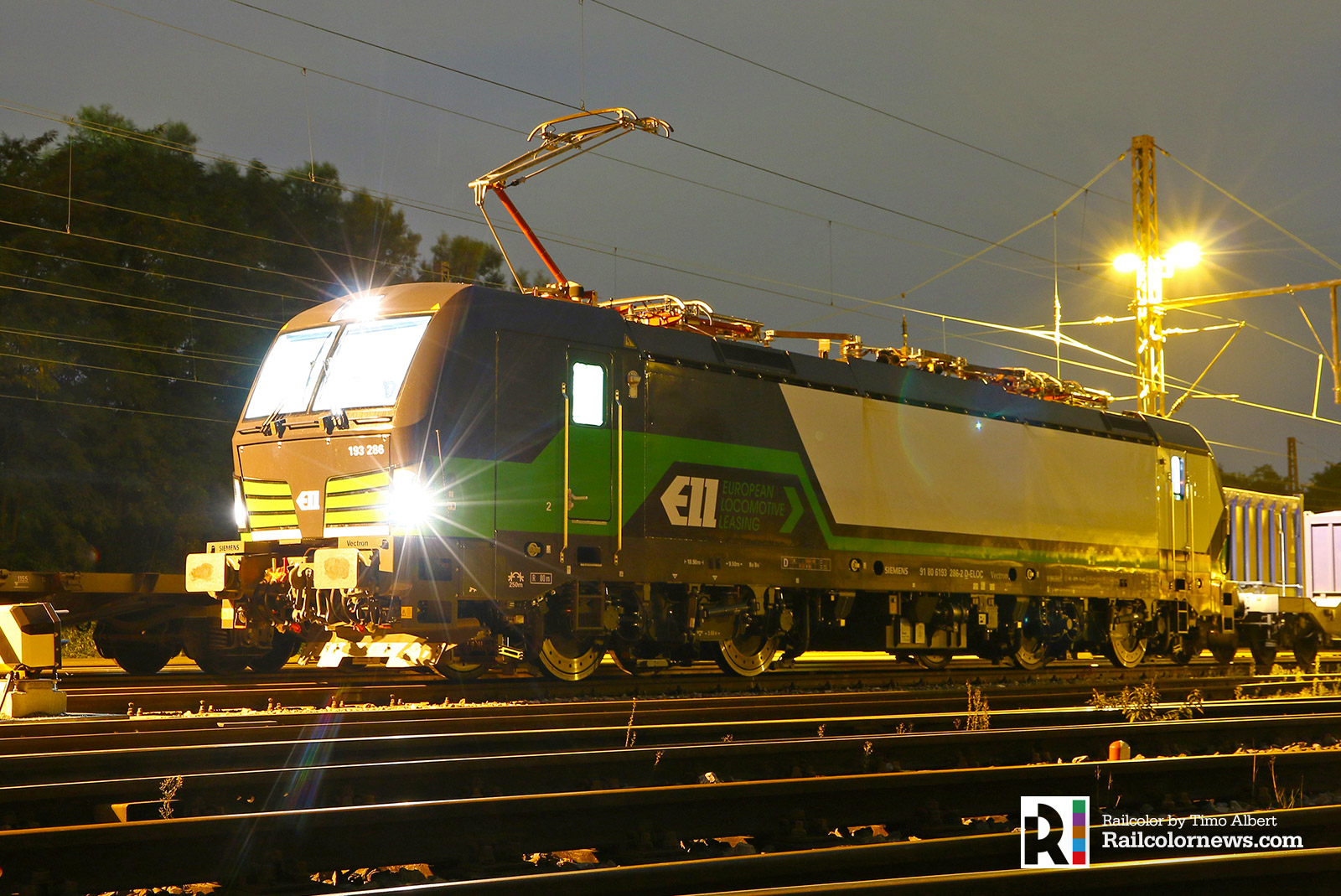 ELL: A new Vectron machine for ELL was commissioned last week. It is the designated 91 80 6193 286-2 D-ELOC and it is hired to TX Logistik. It has the standard ELL livery. Our up-to-date list of ELL Vectron locomotives can be found here.
ELL: It are ELL Vectron locomotives that are the first to be used in the Netherlands, since the Vectron MS has been officially homologated for revenue earning services in the Netherlands. ELL 193 261 was not so lucky yet, 193 262 hauled its first freight train on 06.10.2017 (with a 189 as back-up) and on 10.10.2017 the 193 263 was seen pulling a freight train from Tilburg to Germany.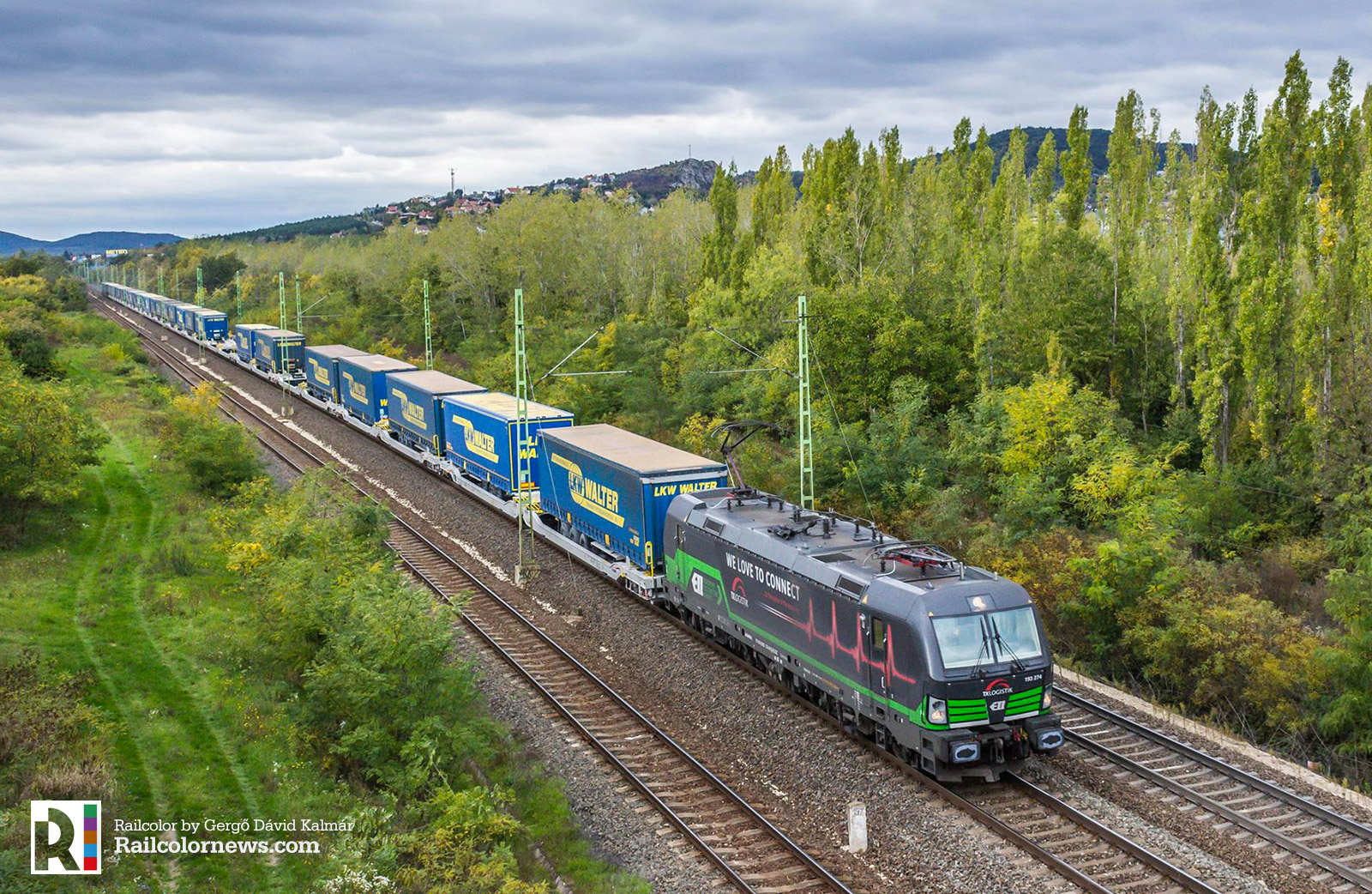 InRail: Ferrovie.info comes with an update on the InRail Vectron order we mentioned in July. Back then we stated InRail would receive DC electrics only, that has proven to be false. In January 2018, Siemens will deliver 1 Vectron DC and 1 Vectron MS locomotive to InRail. The MS machine is the first multi-system Vectron locomotive to be sold to a open-access operator from Italy. In October 2018 Siemens will hand-over the third machine, that will be a Vectron DC with diesel-power module (DPM) for shunting.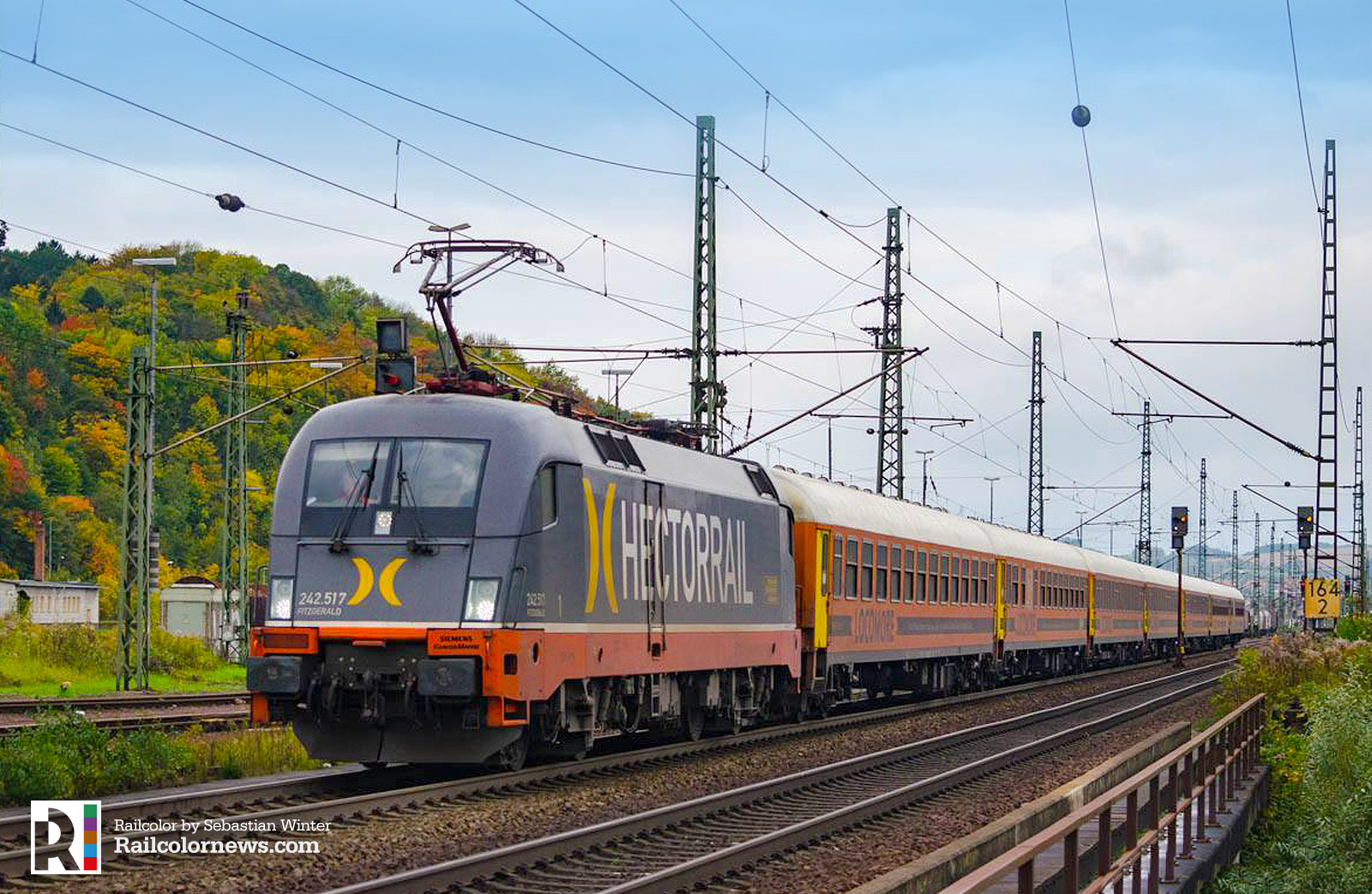 LTE: Freight operator LTE will receive a second and a third Trans Montana locomotive from Softronic. One will to to LTE in Romania, the other one to the Hungarian department. Machine no. 029 and 030 of the production line are now under assembly. More information here.
Rail Cargo Austria:  Last week, Siemens Vectron DE no. 247 908 was seen pulling a RCA freight train, together with a 193 series locomotive.

Railways of India: Alstom and the railways of India are starting up the production of new double-section freight locomotives. Assembly of the first machines has commenced at Alstom's local factory in Madhepura. On 20.09.2017, the first body shells of the the future WAG12 series locomotive were disembarked. On 11.10.2017, the production was officially started.
Here's the design of eLoco that will be built at upcoming factory in Bihar by @Alstom Model presented to @sureshpprabhu @AlstomIndia pic.twitter.com/5JWzJyMZ5H

— Rajendra B. Aklekar (@rajtoday) March 31, 2017
SNCB/NMBS: Currently, the Belgian railways is re-assigning its TRAXX MS fleet. There will be a hard-cut between the machines that will be used for passenger services and the ones that stay (for now) with freight operator Lineas. The designated SNCB 2802-2813 (= Alpha Trains 186 124, 125 and 196-205) are selected for passenger services only and now get a software update (version 9.3 is being installed by Bombardier). Also buttons to centrally open de doors of the ICRm coaches they will be used with are installed. With SW9.3 these machines will be ready to operate the Benelux trains (Brussels – Amsterdam) in sandwich formation. Two locomotives and six coaches will be the standard for the Benelux as of 06.11.2017. For this purpose, they will be in a pool together with the selected NS 186 001-012. The Benelux trains will continue to run over the classic Dutch and Belgian rail network.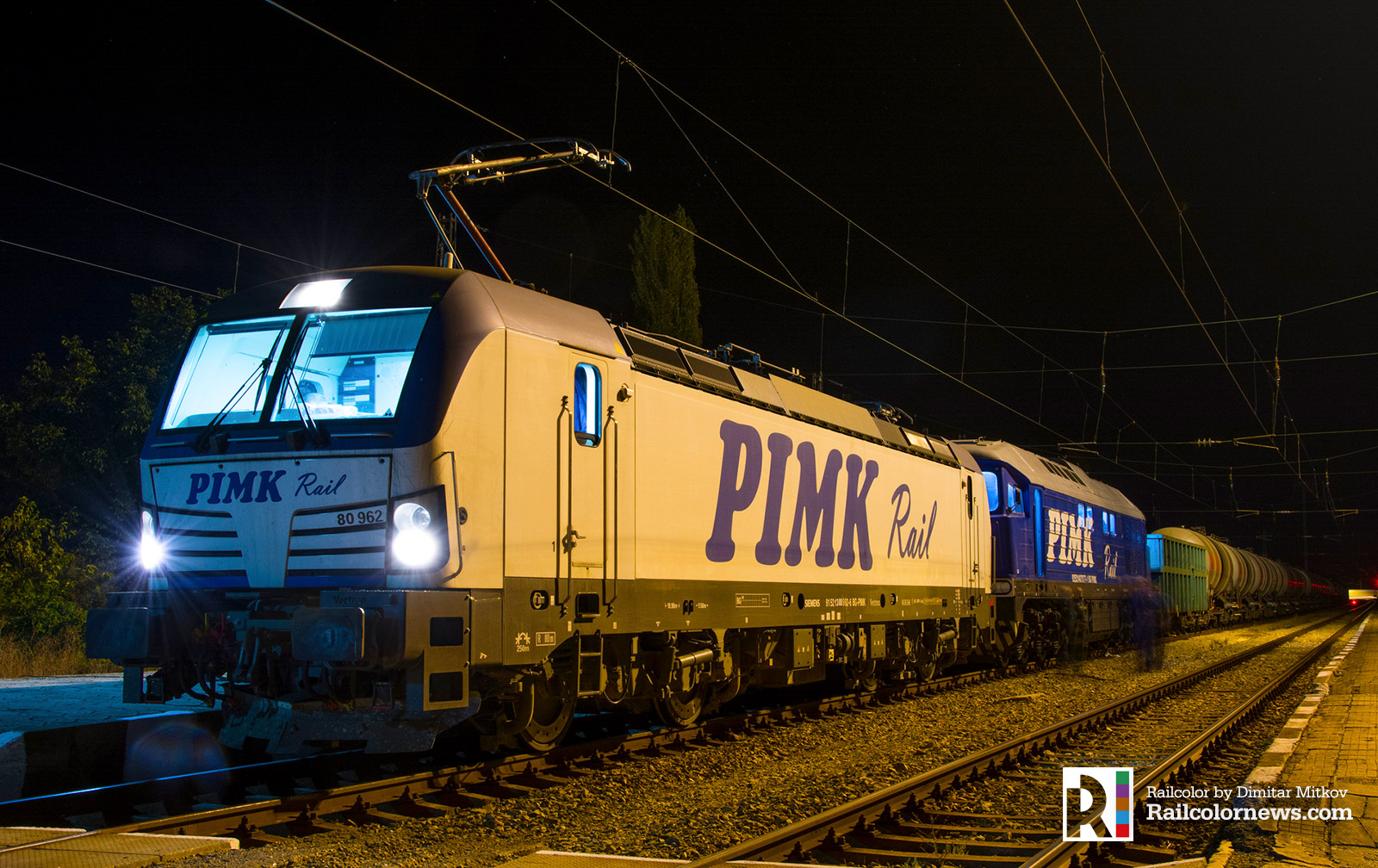 S Rail Lease: We already brought the new about the white Vectron locomotive no. 383 101-3 for the new company 'S Rail Lease' from Slovakia. We now have more background information about this leasing company.
WLC: On 04.10.2017, a TRAXX AC3 Last Mile locomotive was seen at Kassel, painted in the colours of WLC. It is the designated 91 80 6187 322-3 D-WLC. Wiener Lokalbahnen Cargo will soon receive three such machines, which were ordered in 2016.