In a press statement, RDC Autozug Sylt announces the acquisition of Vectron DE locomotives for its car shuttle services between Niebüll and Westerland (Sylt). With the new locomotives, the company aims to expand its offering considerably.
RDC Autozug Sylt has issued a statement that it has purchased two Vectron DE locomotives from Siemens. The first locomotive, numbered 247 908, is to arrive in the weekend of 11/12 November. This locomotive will initially be used for training purposes and is to enter revenue service by year's end at the latest. The second Vectron DE locomotive will be numbered 247 909 and will be delivered in June 2018.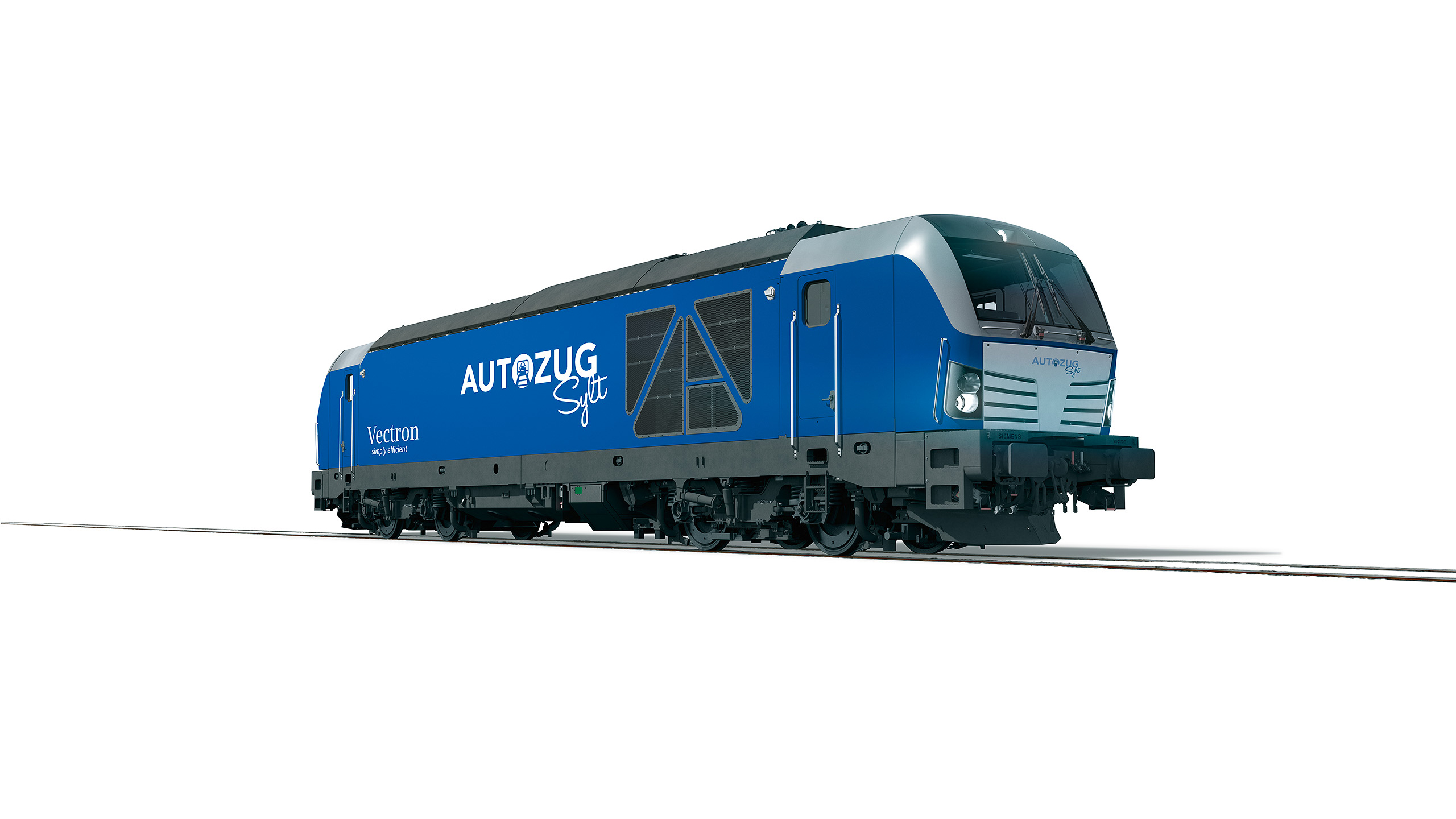 "Wir freuen uns sehr, unseren Autozugverkehr nach Sylt künftig mit diesen modernen, leisen und effizienten Lokomotiven fahren zu können. Ein Investment, das nicht zuletzt zeigt, dass wir nach der erfolgreichen ersten Saison solide auf der Syltstrecke unterwegs sind", says Dr. Markus Hunkel, Managing Director RDC Deutschland.
As of December 2017, RDC Autozug Sylt is to expand its service offering considerably, introducing departure times that are spread out over the day more equally. To achieve this, it will operate two train compositions on the route between Niebüll and Westerland (Sylt).
Update 12.11.2017: The 247 908 'Debbie' is already sporting RDC Autozug Sylt logos. As planned the machine is on its way to Northern Germany. For now, the locomotive will retain its white livery. During the next weeks the loco will be used for training purposes. First revenue services are expected to start at the end of the year. A second picture of the locomotive northbound can be found on MainlineDiesels.net.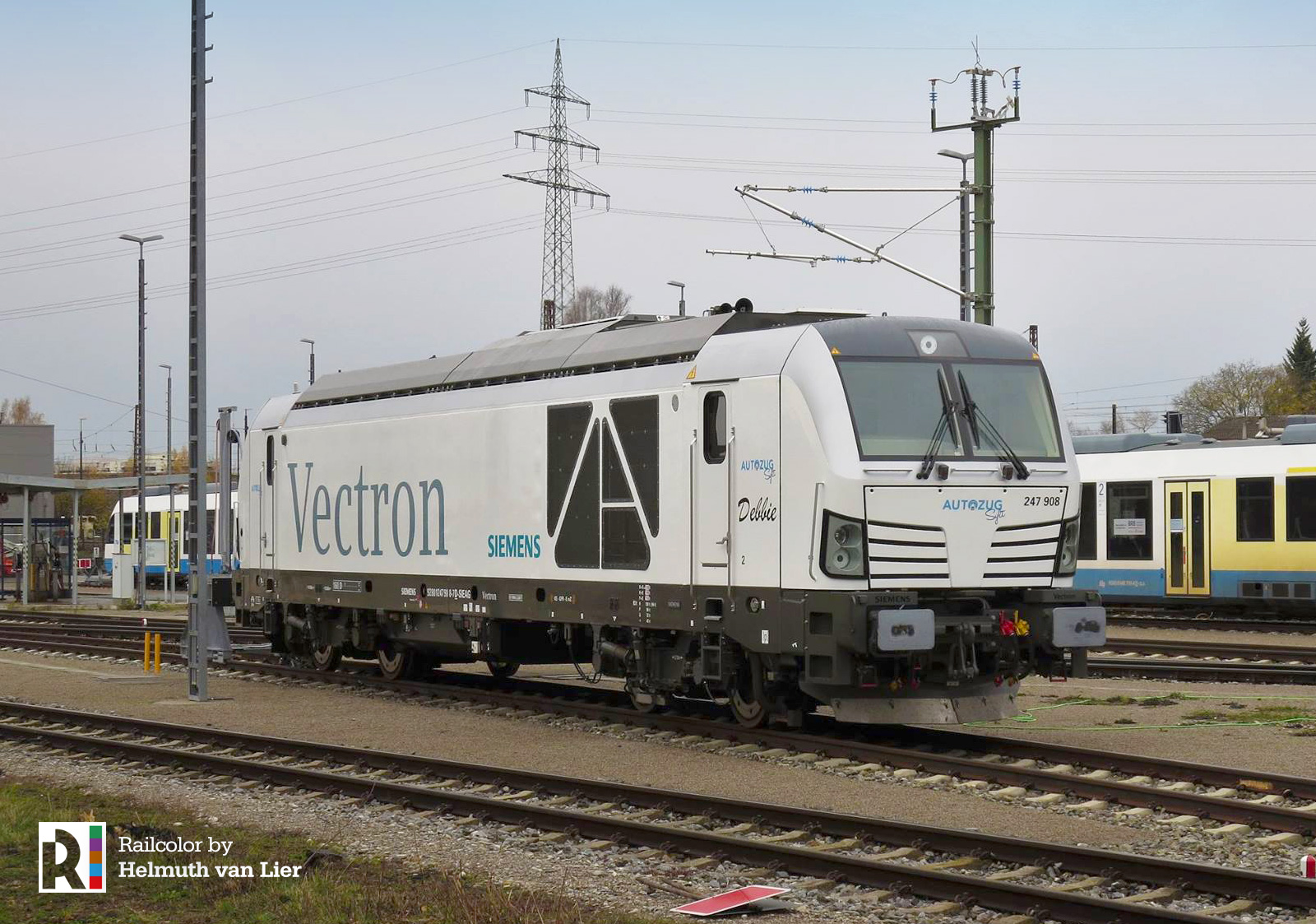 Railcolor: At this moment, Siemens has completed eight Vectron locomotives with a diesel engine:
247 901: In service with Siemens' test center in Wegberg-Wildenrath (PCW)
247 902-904 and 906: Property of Siemens, hired to DB Cargo Deutschland
247 905: Test locomotive and demonstrator for Siemens
InfraLeuna no. 251 – Previously numbered 247 907
247 908: Soon to be handed over to RDC Autozug Sylt
Read more about the Siemens Vectron DE on MainlineDiesels.net
Update 17.03.2018: first shots of 247 909