On 18.05.2018 the 9th Vectron diesel locomotive produced by Siemens has entered revenue service. The designated 247 909 is painted blue and silver and has a white front, exactly like projected in November 2017.
Update 23.05.2018: The locomotive is no longer named 'Conny' – as stated before. RDC wants to give the locomotive another name later this year.
RDC Autozug Sylt is the new owner of 247 909 (rev 04.05.2018), that got the name 'Conny'. Its delivery was planned for June, but was re-scheduled after two 251 series diesel locomotives hired to RDC Autozug Sylt had to be taken out of service.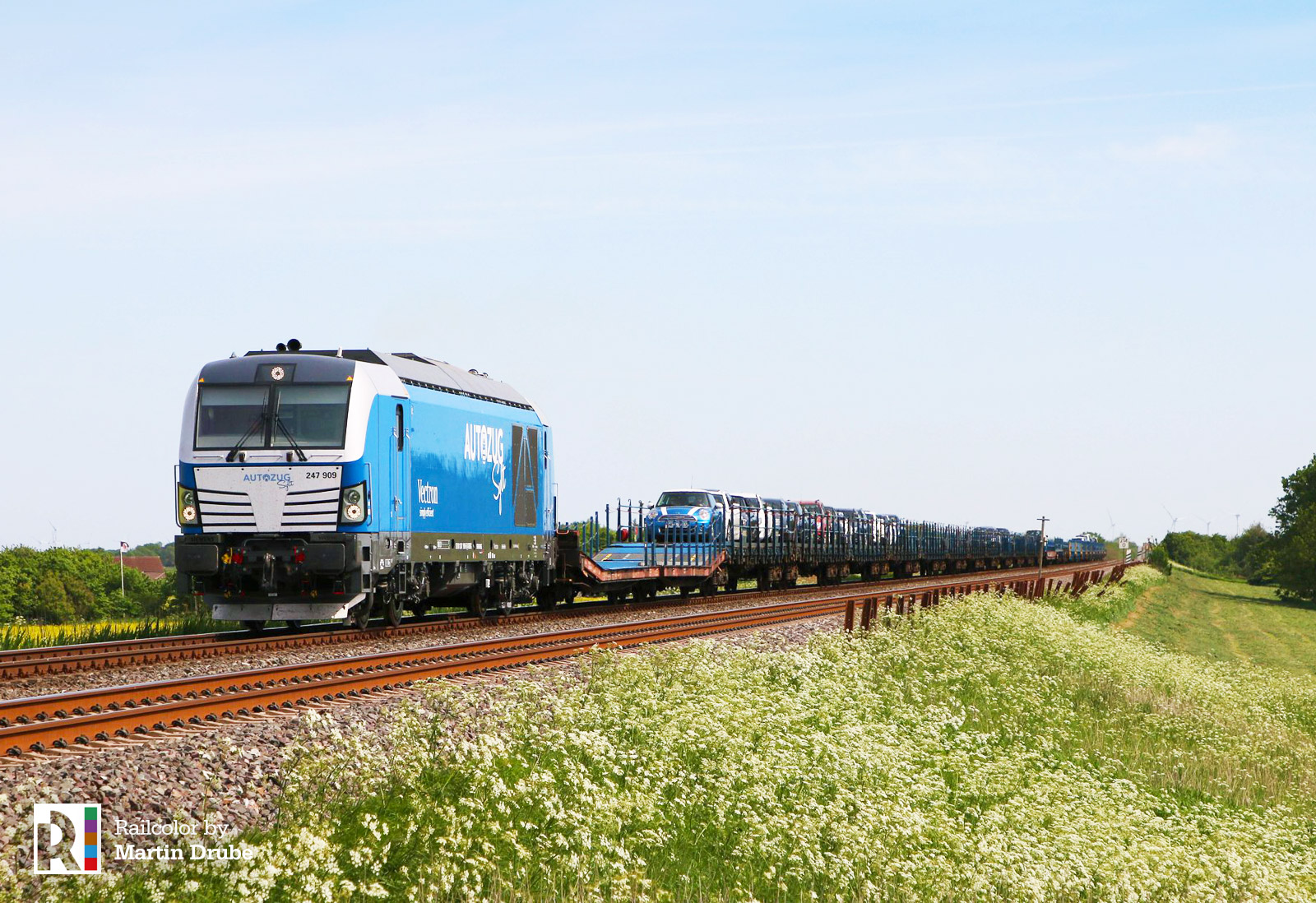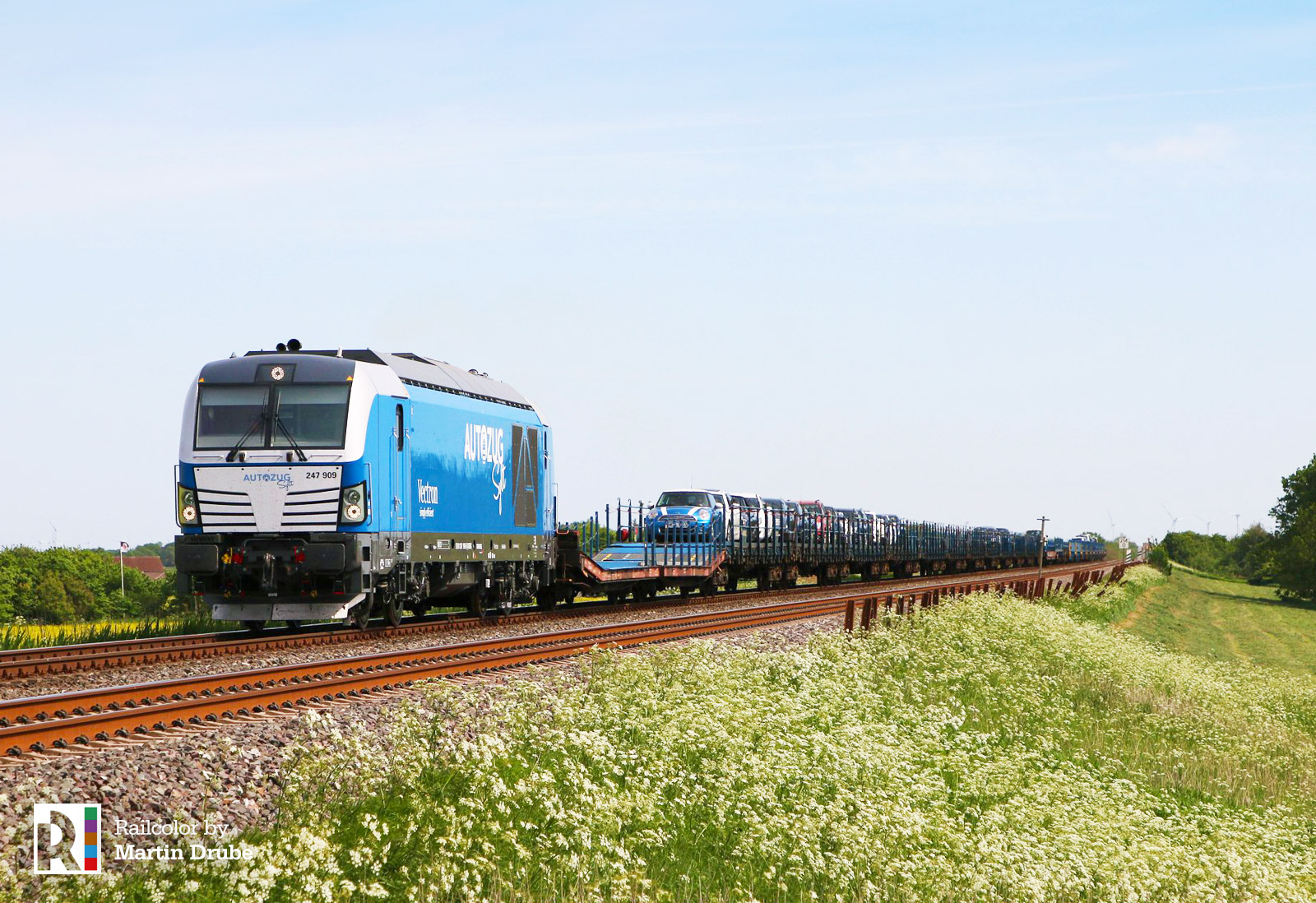 Impressive: Before delivery, 247 909 was subjected to a stress/load test in the Alps. With Lokomotion locomotives 193 773 and 189 907 as back-up, the 909 had to show what she got, while pulling a freight train to Trieste.
Remarkable: 247 909 has a 'D' (Germany)and an 'A' (Austria) in its UIC raster. The A is crossed out. 247 908, in service of RDC since Nobember 2017, has both D and A without crosses.