New Vectron livery alert! 383 110 is out and about in its brand new #EUYearofRail livery. René Klink was one of the first to catch it on camera in both Slovakia and Austria. Let's have a closer look at the shiny beast.

We thank René Klink and Matej Pleško for their contribution!
ZSSK's Vectron 383 110 is famous for changing appearances. In 2019, we saw it in fuchsia-blue colors as Macejko, the official hockey championship locomotive. Last year, it became the Thundercat, promoting the operator's responsible approach towards the Covid-19 pandemic. Today we bring you the premiere of another award-winning design that celebrates the #EUYearofRail: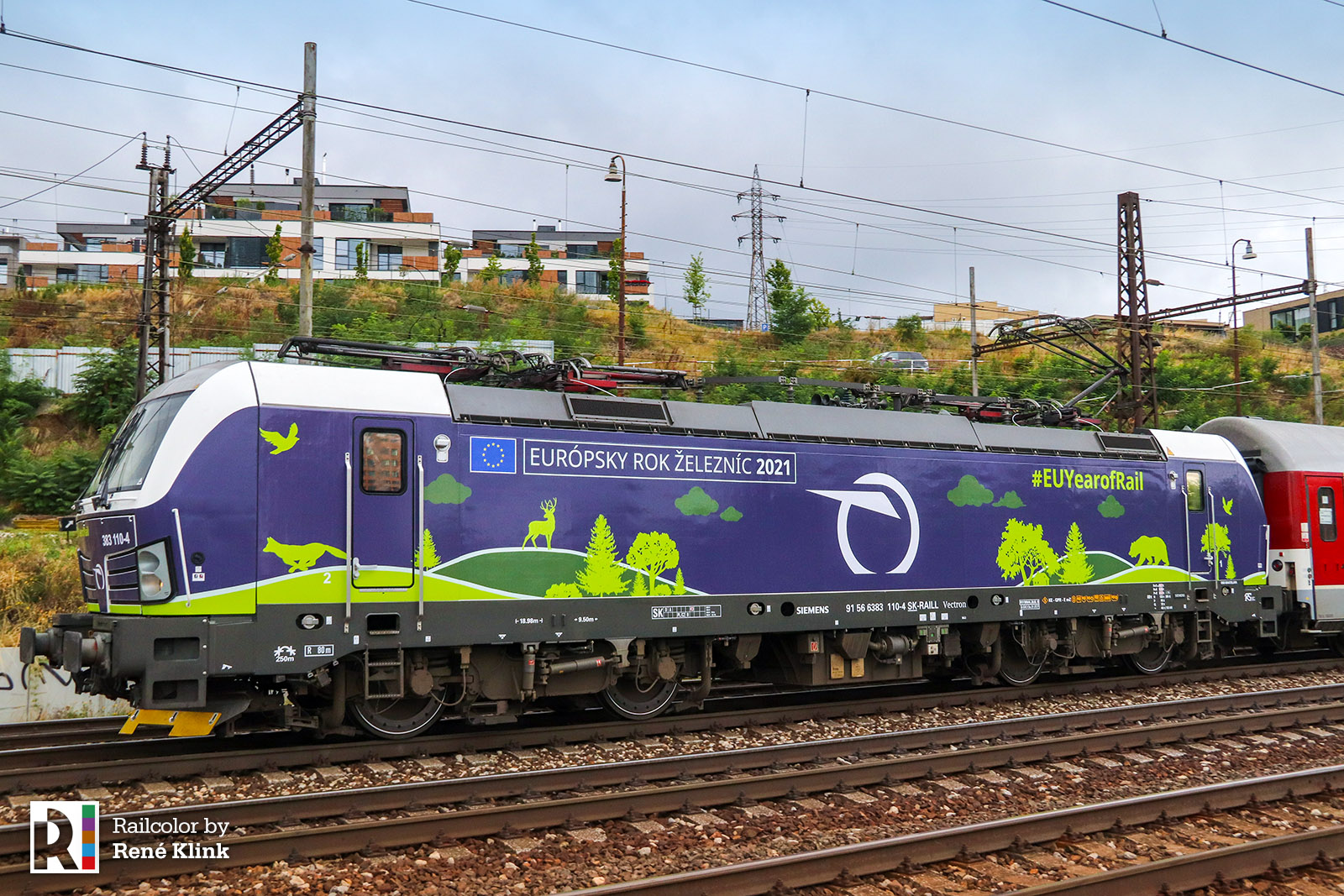 On its inaugural day, the Vectron is serving the following trains:
RR 701 /

RR 708 – between Bratislava and Žilina (SK)

IC 44 / IC 45 – between Košice, Bratislava (SK) and Vienna (AT)

René Klink caught the locomotive first in Bratislava with RR 708: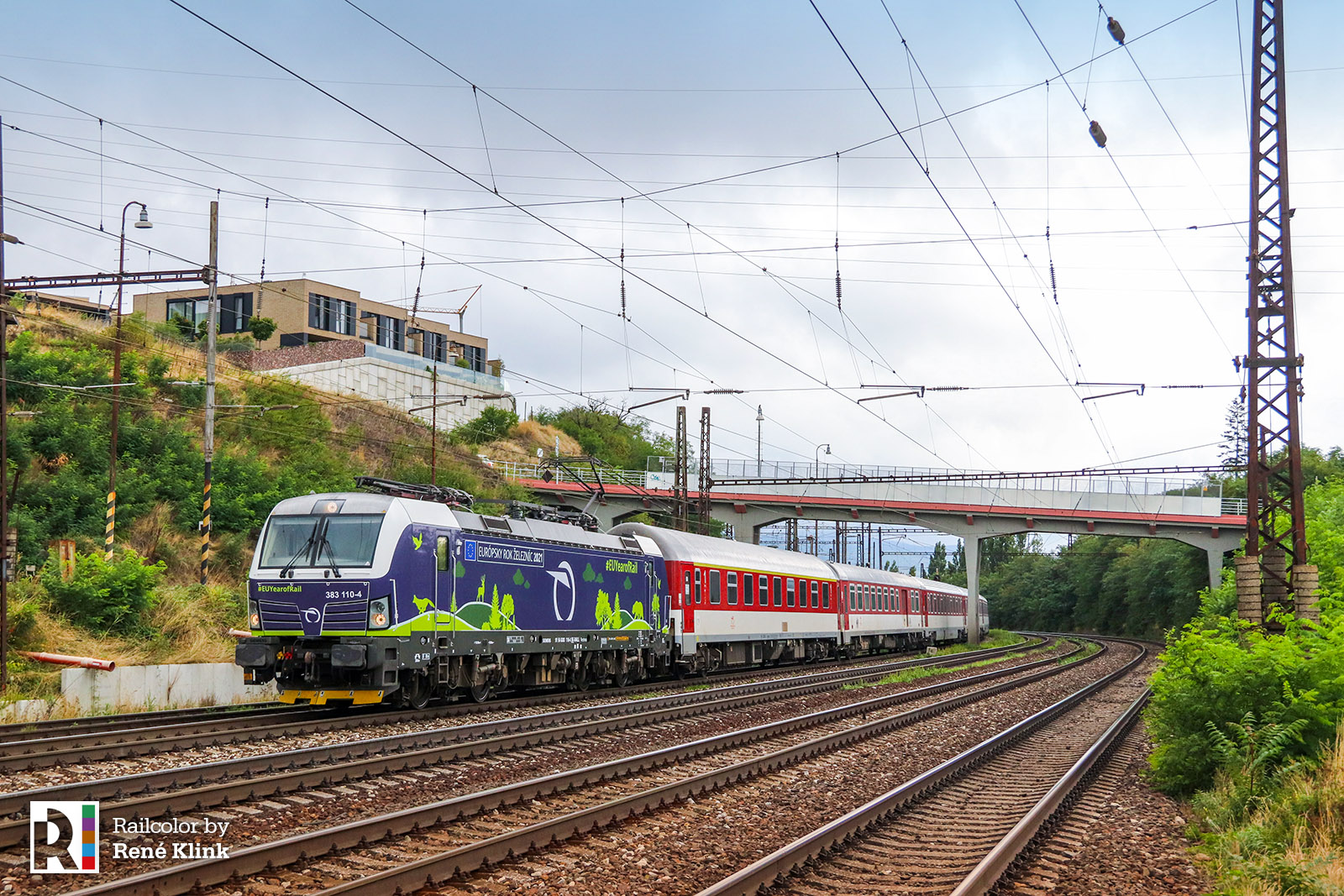 And then the following view from Austria's Neudorf followed, featuring IC 44 on its way to Vienna: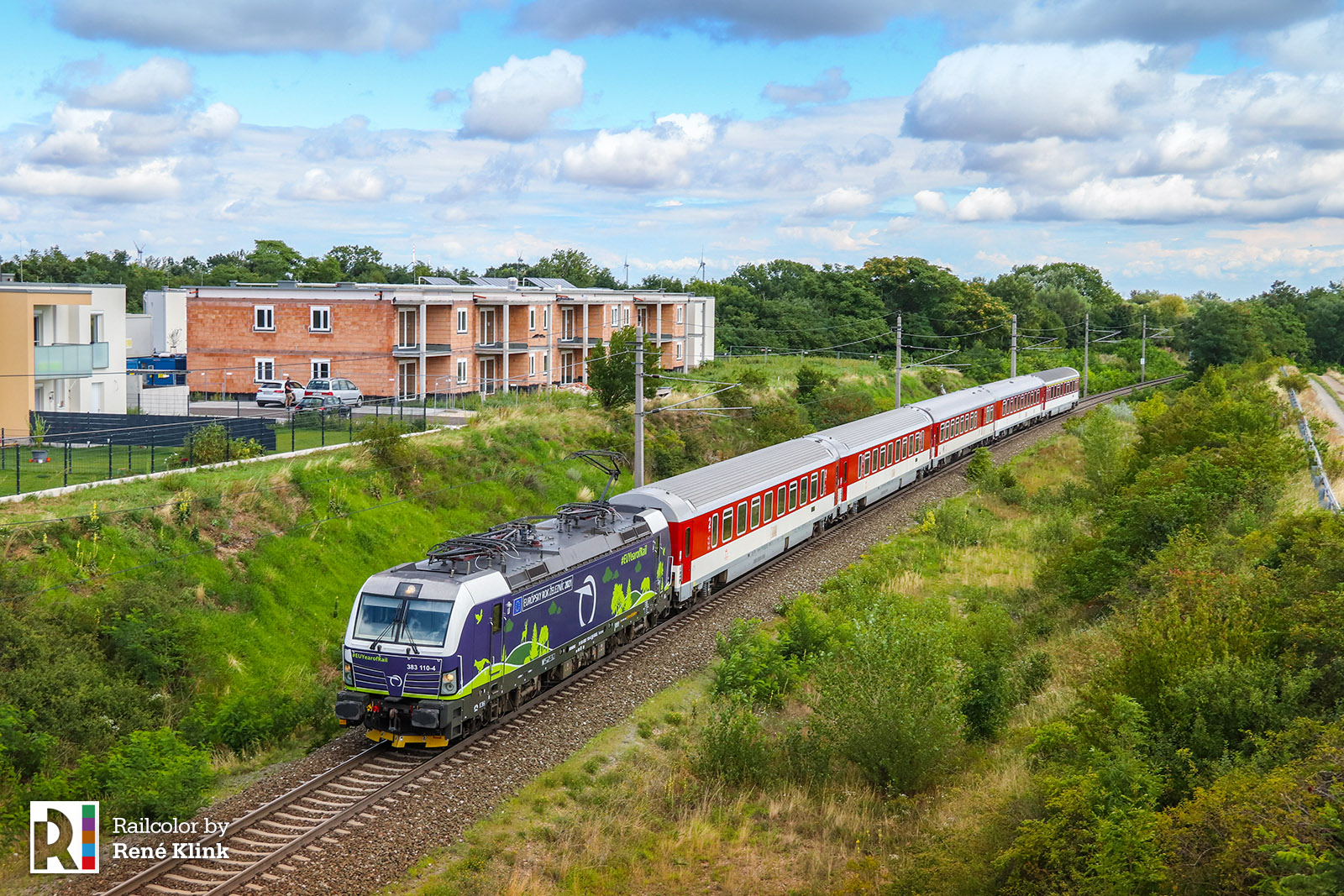 We will be soon updating this article with more pictures of the locomotive in action. Want to take part? Then get your cameras ready and send us your pictures (or videos?) of Vectron 383 110 in its new livery wrap.
Update 1: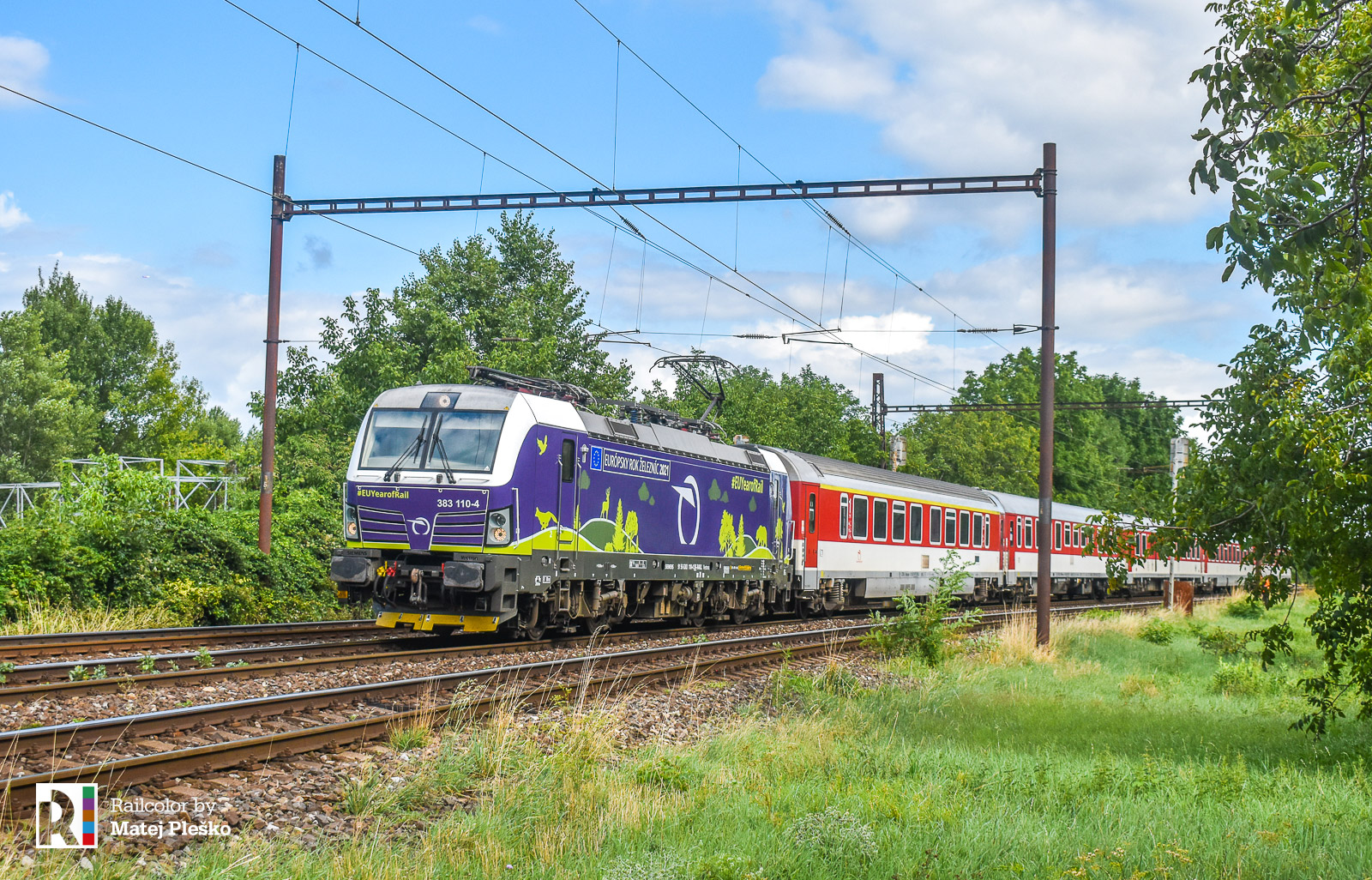 ---
Curious to find more about the design process behind the livery? We've got you covered:
[SK] #EUYearofRail: A special ZSSK Vectron design coming soon