Vectron and hockey fans worldwide, unite! For this is Macejko – the colorful Vectron werbelok, sporting a brand new livery, dedicated to the 2019 IIHF Ice Hockey World Championship in Slovakia.
We thank Brano Dolnik (check his Instagram), Vladislav Bokora, Herbert Pschill and Nino Belovič for sharing his nice picture with us. This article was first published on 13.02.2019 – and updated on 14.02.2019 and 22.02.2019 (more pictures added).

In fact, Macejko is the name of the official mascot for the 2019 IIHF Ice Hockey World Championship. The bear, wearing a shepherd's hat and belt, was chosen by fans voting on Facebook. Now, he is part of this ZSSK's championship-inspired livery of S-Rail Lease > ZSSK 383 110.
The locomotive will be promoting railway transport during the sports event, which will take place from the 10th until the 26th in Košice and Bratislava. Today, Macejko made its debut on the IC Košice – Bratislava – Wien train: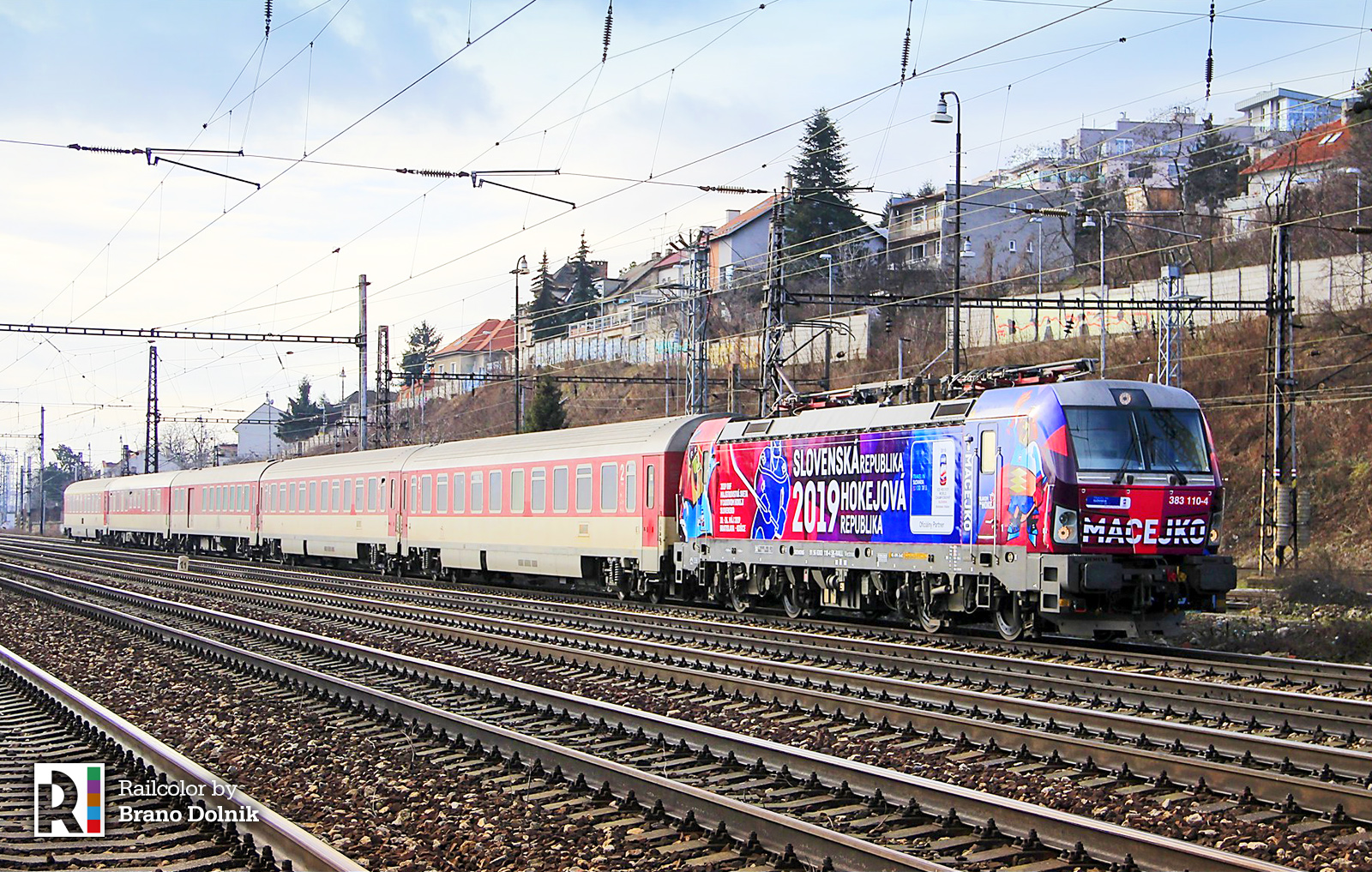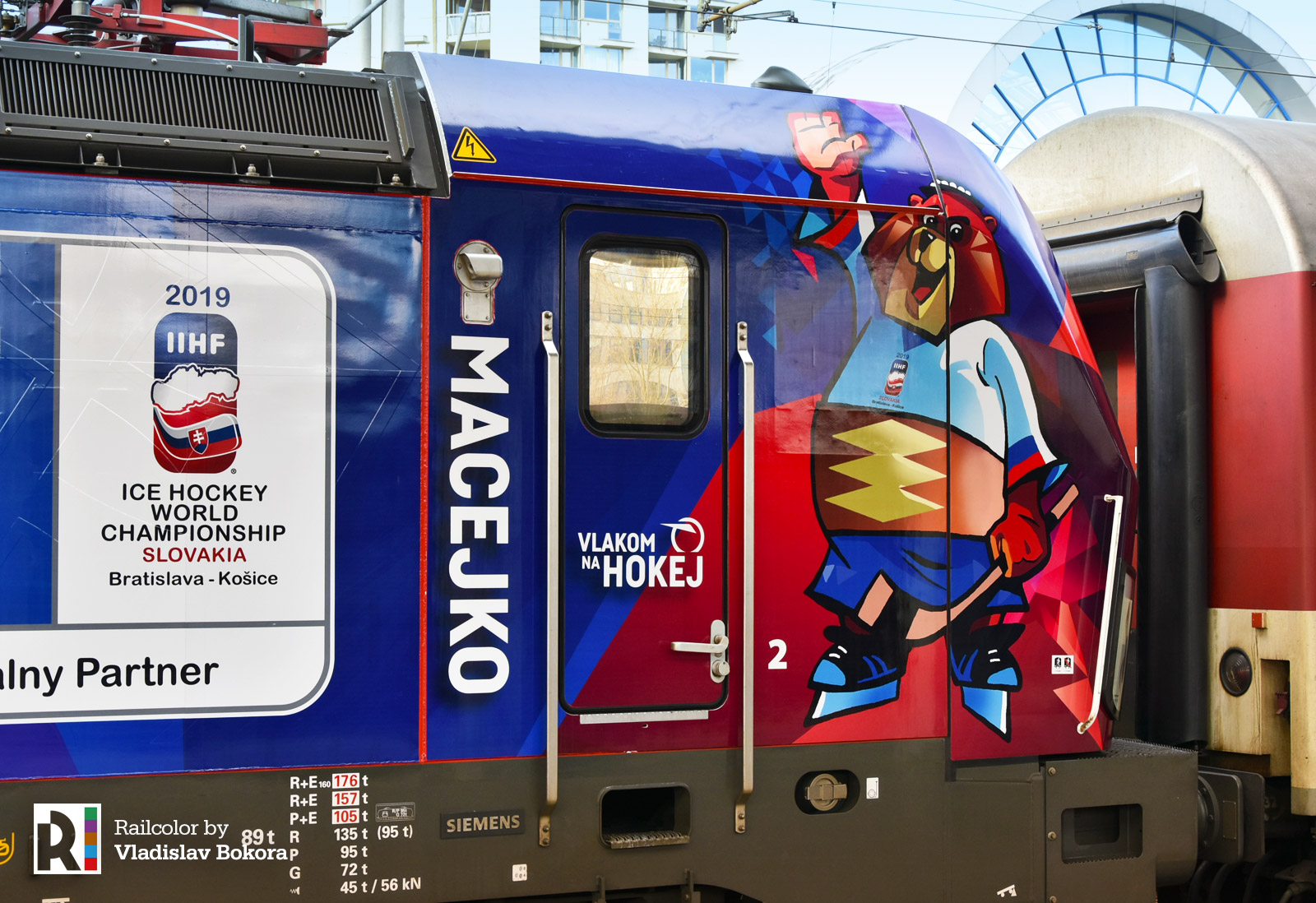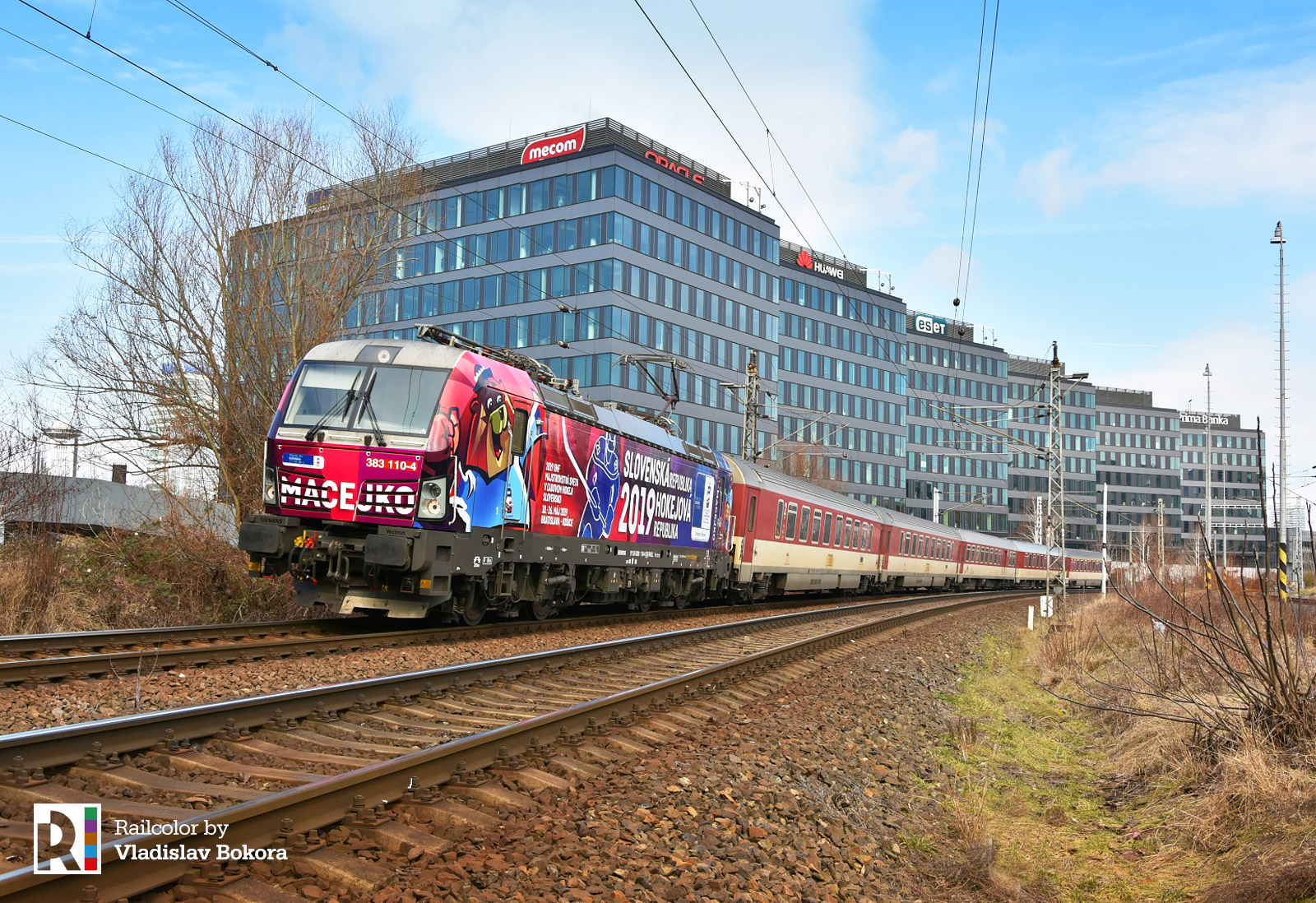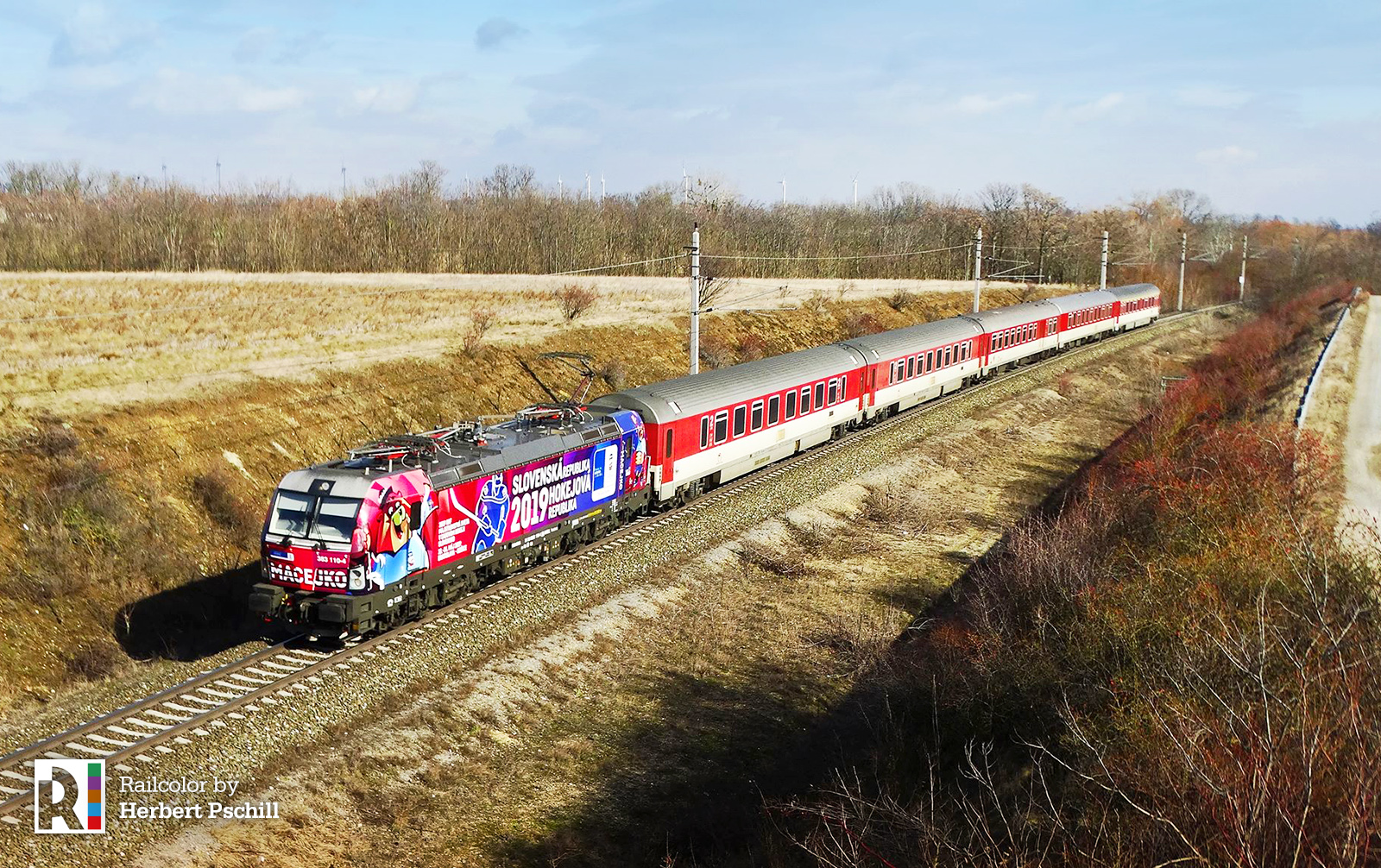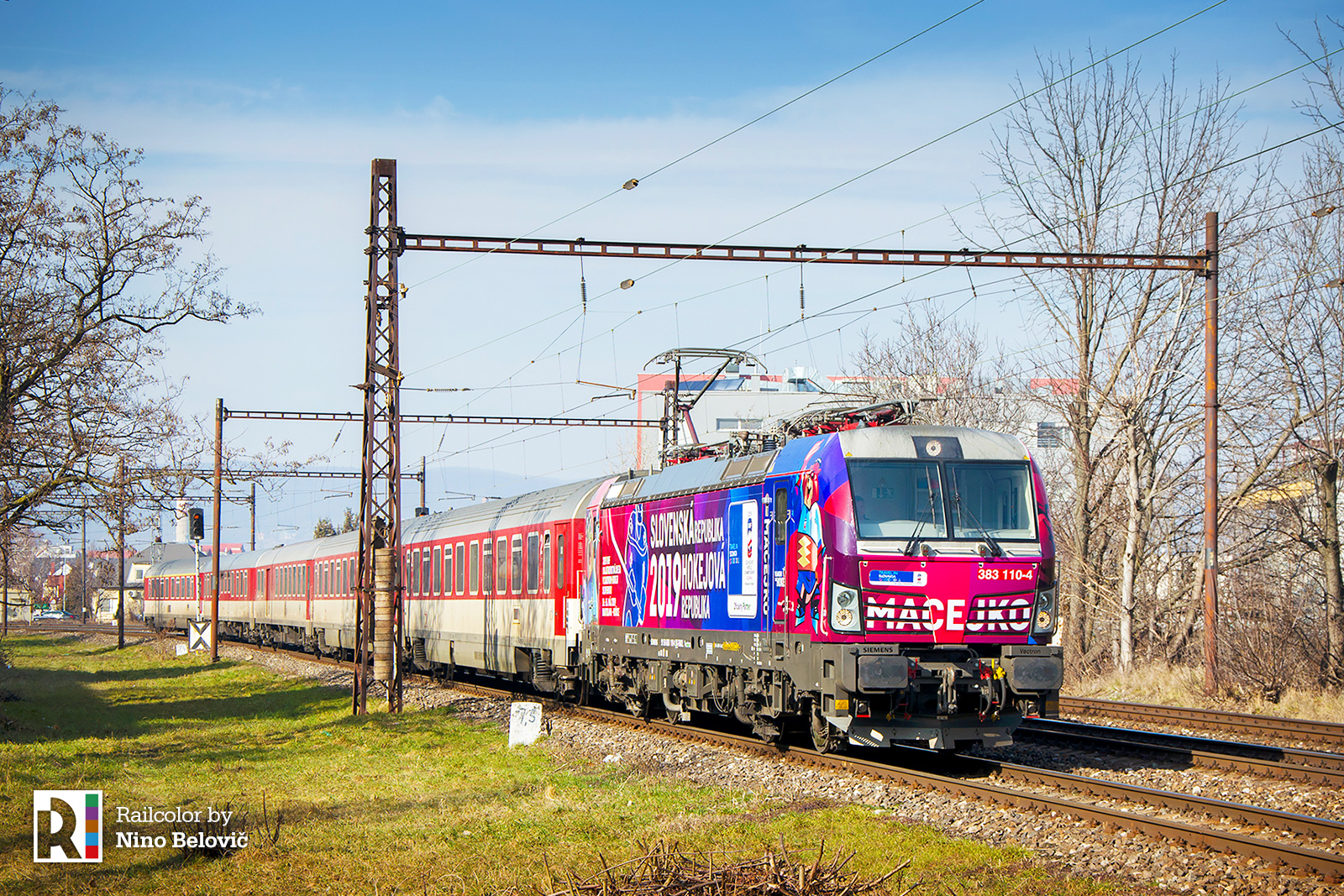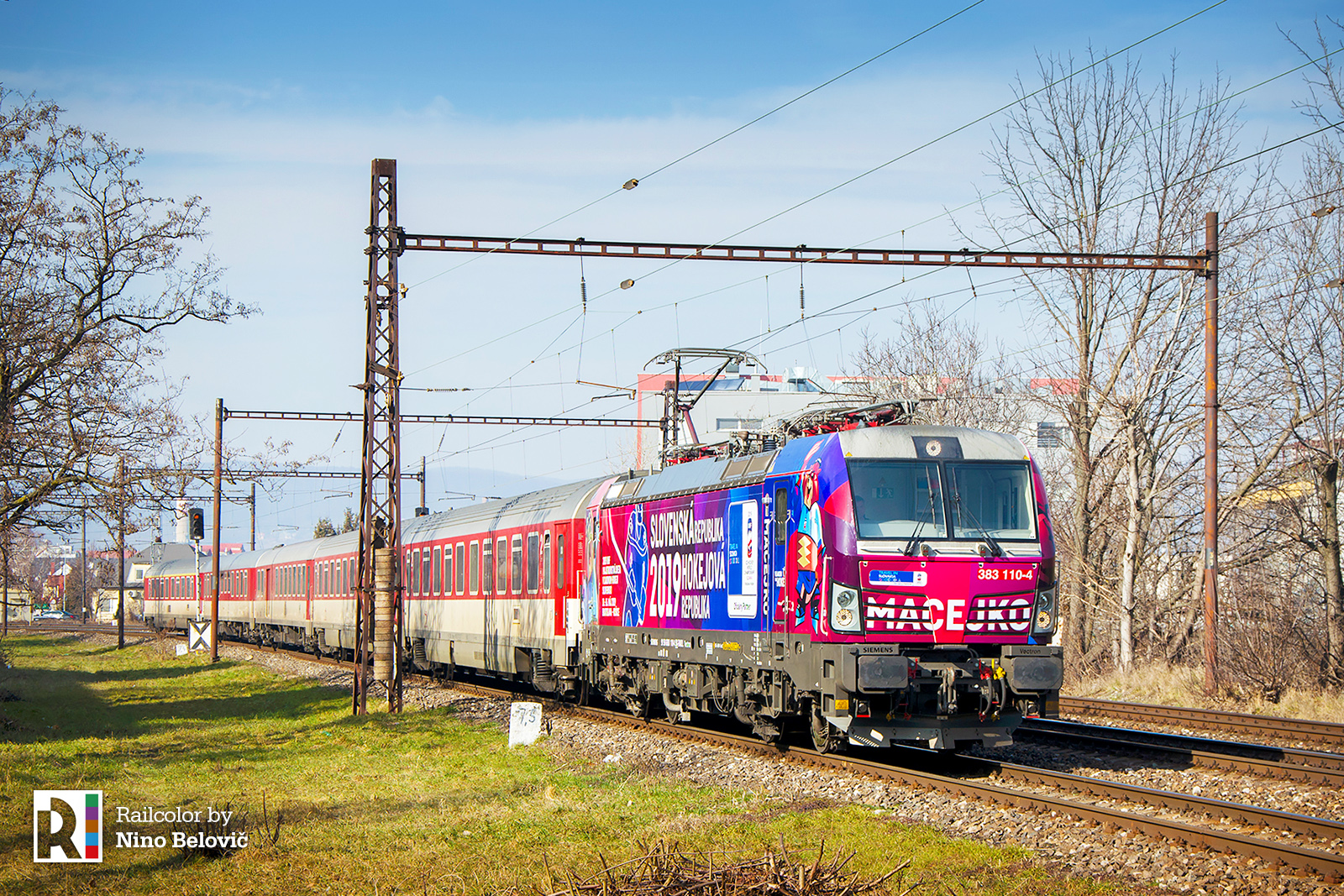 Social media:
New: Submit your best pictures or news tips to Railcolornews
Want to share your pictures of this (or perhaps another) locomotive with us and see them published on Railcolornews? Make sure to check out our brand new submission form for further details!