From design to reality – the new ZSSK Vectron "Thundercat" design by Railcolor's Konstantin Planinski is live and already on the move with 383 110 (previously known as 'Macejko'). It is time to have a look at it, sporting its new outfit in and outside Slovakia.
Railcolor News thanks Nino Belovič, Herbert Pschill, Samuel Šrámek, Milan Vojtek, and Andrew Thompson for sharing their nice images. This article was originally published on 17.06.2020 – and updated on 19.06.2020 and 22.06.2020 (new pictures AND video added). Scroll down to see the updates.

After a livery application that took a couple of days, last weekend ZSSK premiered its new Vectron livery. The design that 383 110 is sporting now (and will be during the year to come) was selected by an expert jury following a contest, part of the ongoing "Going by train is responsible" campaign of the state operator.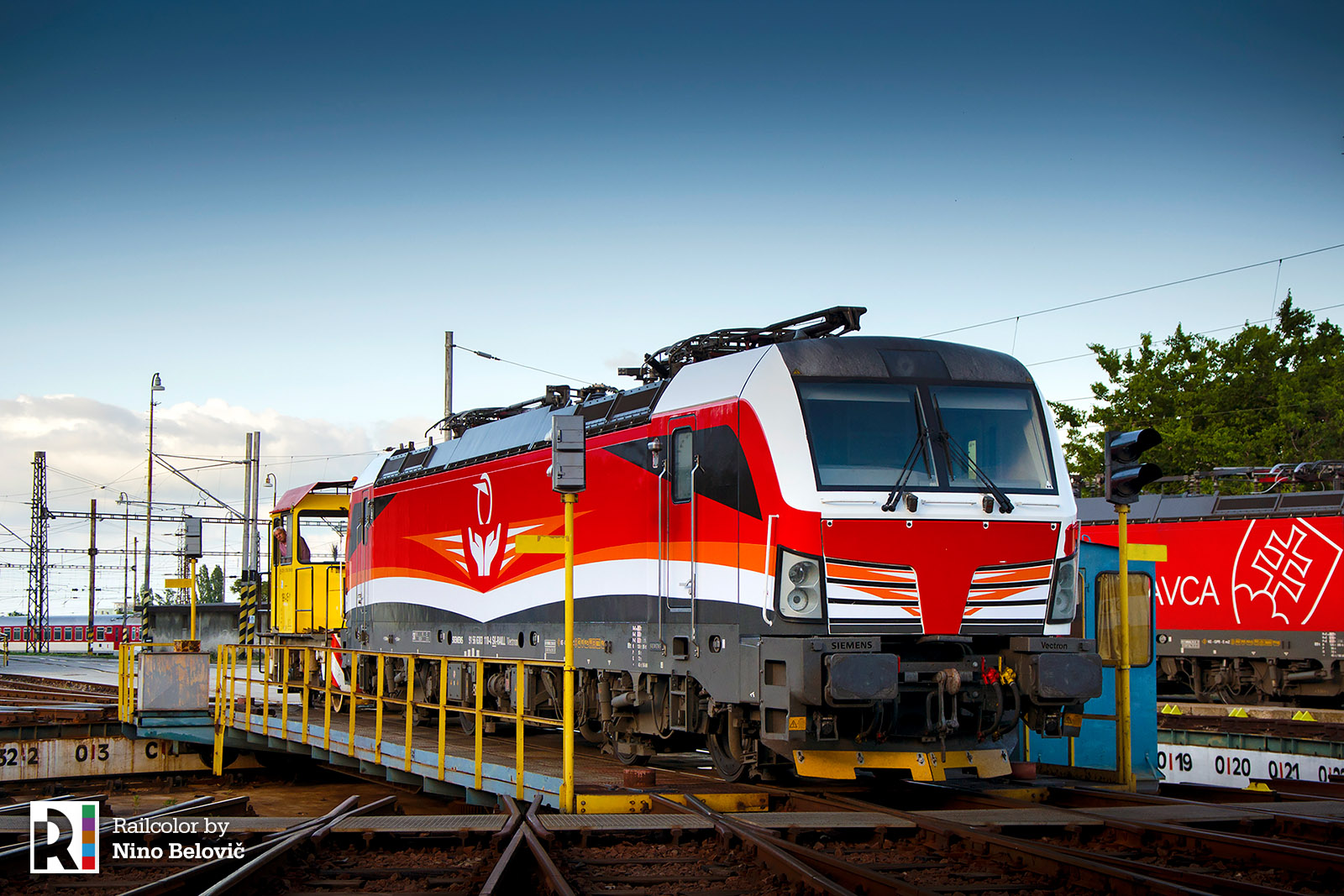 Below, Railcolor News brings you a photo-overview of the locomotive's first trips on national and cross-border services. And at the end of the article, some details regarding the design itself follow.
In Slovakia
The inaugural run in Slovakia took place on 13.06.2020 when the locomotive was operating ZSSK's R 603 between Bratislava and Košice and the return service R 612. Just have a look at this stunning image, taken by Nino Belovič in Štrba, High Tatras: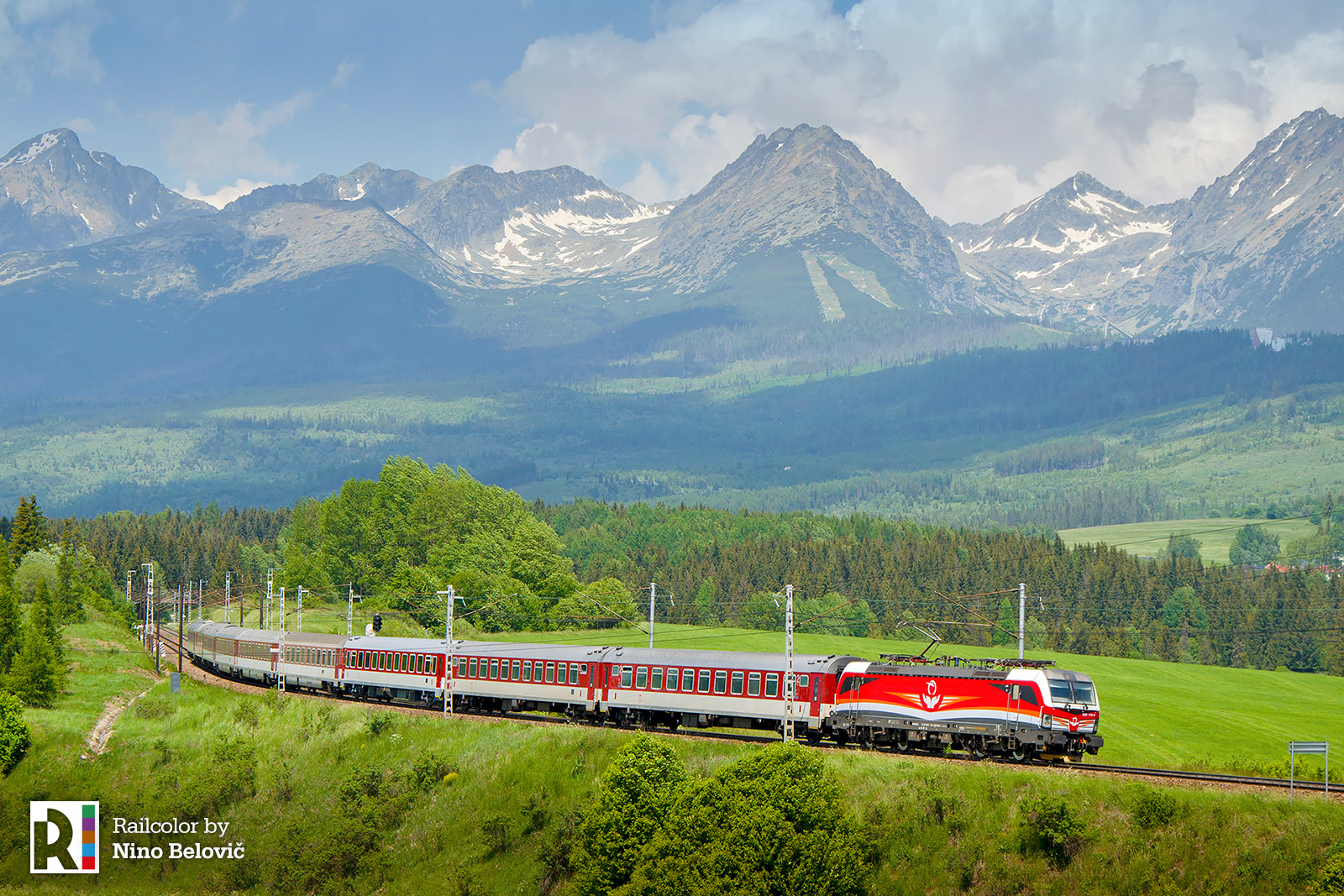 On the following day (14.06.2020), the 'Thundercat' was seen on another pair of trains between Bratislava and Košice – this time R 601/610.
In Austria
At the beginning of this week, it was time for a cross-border stretch, a trip to Vienna with the new colors for the first time. The image below shows the locomotive in Götzendorf (AT) heading IC 44 which connects Slovakia's Košice with Austria's Vienna via Bratislava: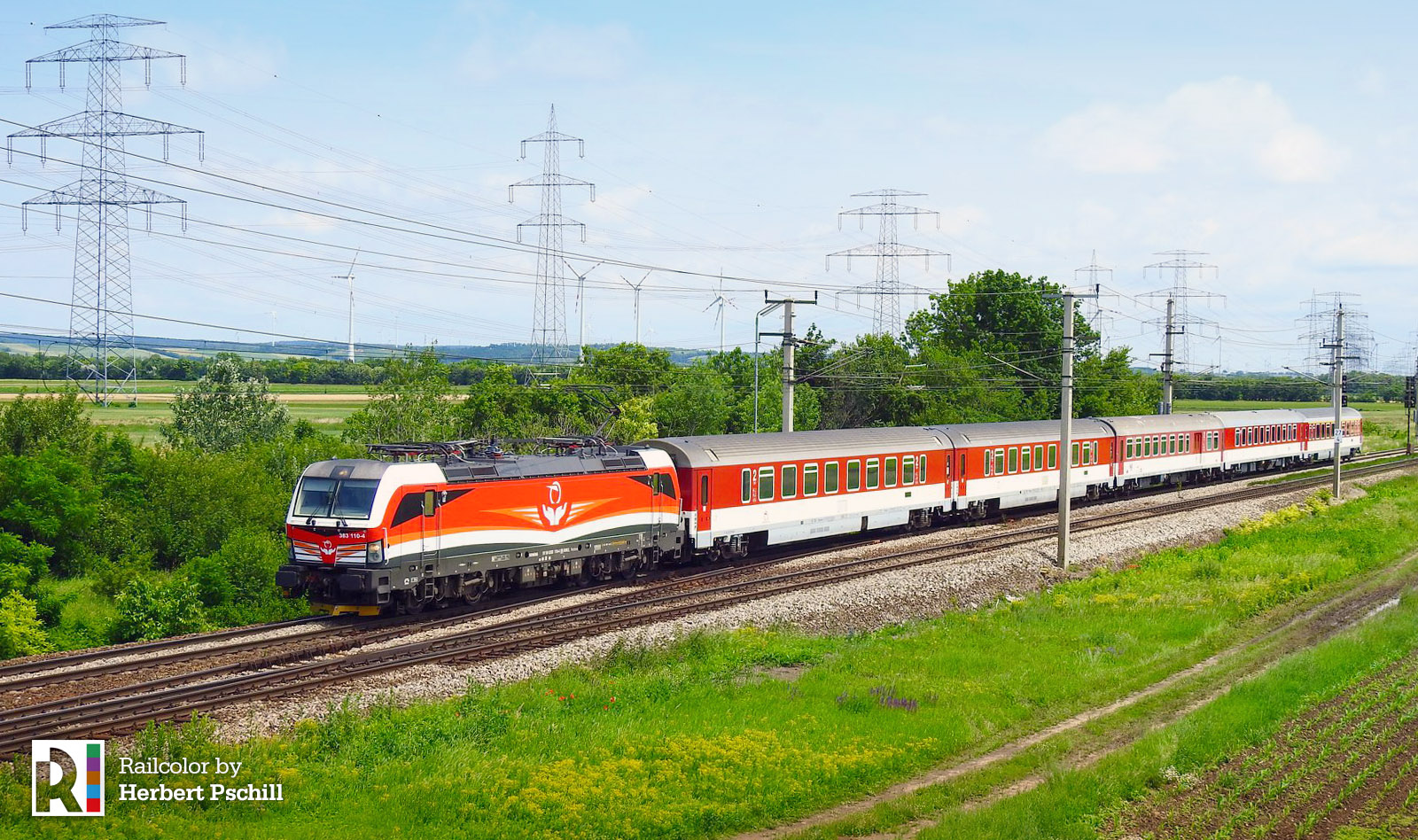 Coming soon: Czechia
In the following days, it is expected that the newly liveried locomotive will also debut on ZSSK's services to Czechia's capital, Prague. Railcolor is ready to update this article with visuals from these trips as soon as we have them.
Update 19.06.2020
As expected (see above), this week the 'Thundercat' also made its debut on a train to Czechia. The masterfully-taken panning image from 18.06.2020 by Milan Vojtek below shows it in Břeclav: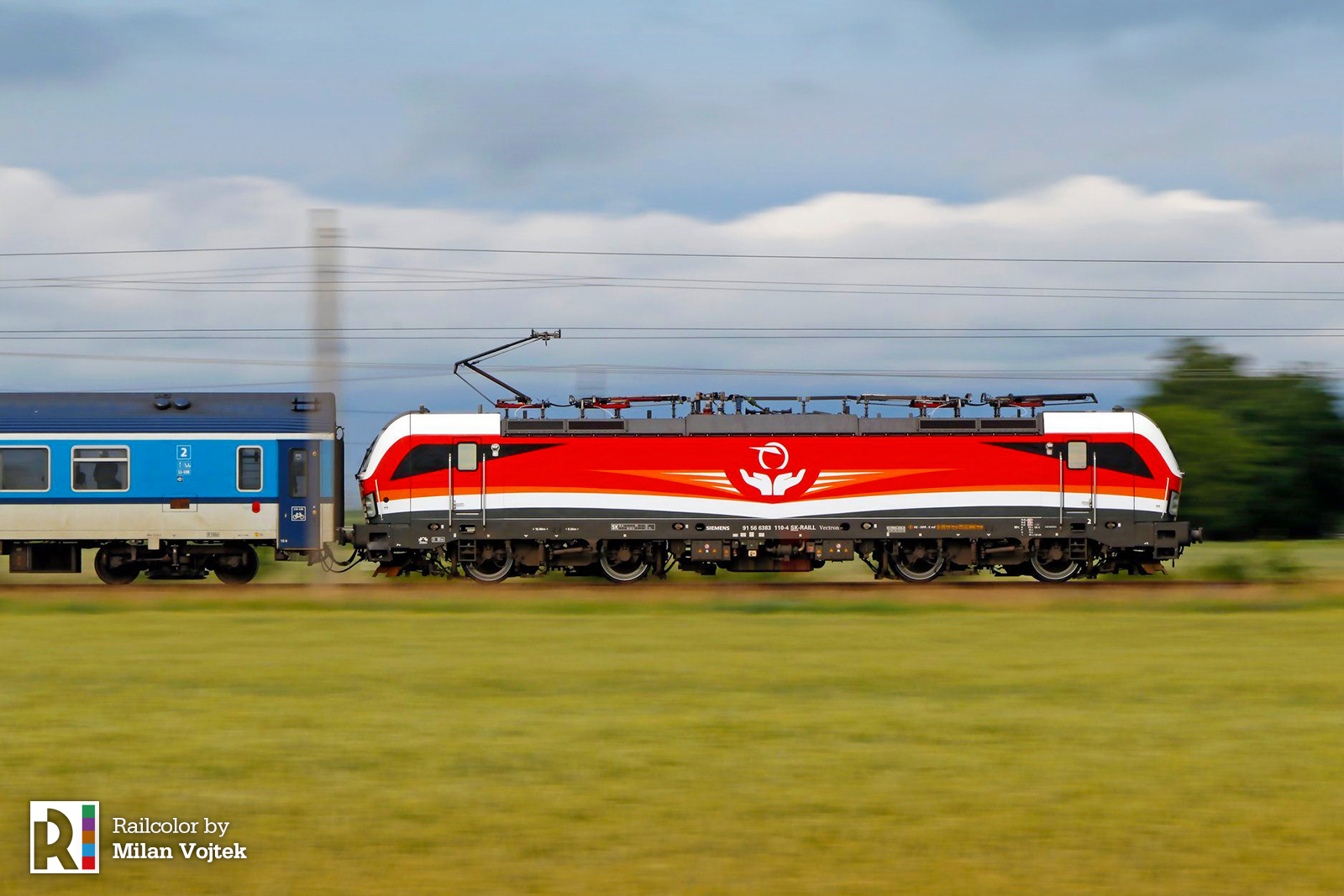 And Samuel Šrámek also sent us this frontal close-up, with the locomotive at Leopoldov station on 13.06.2020 in Slovakia: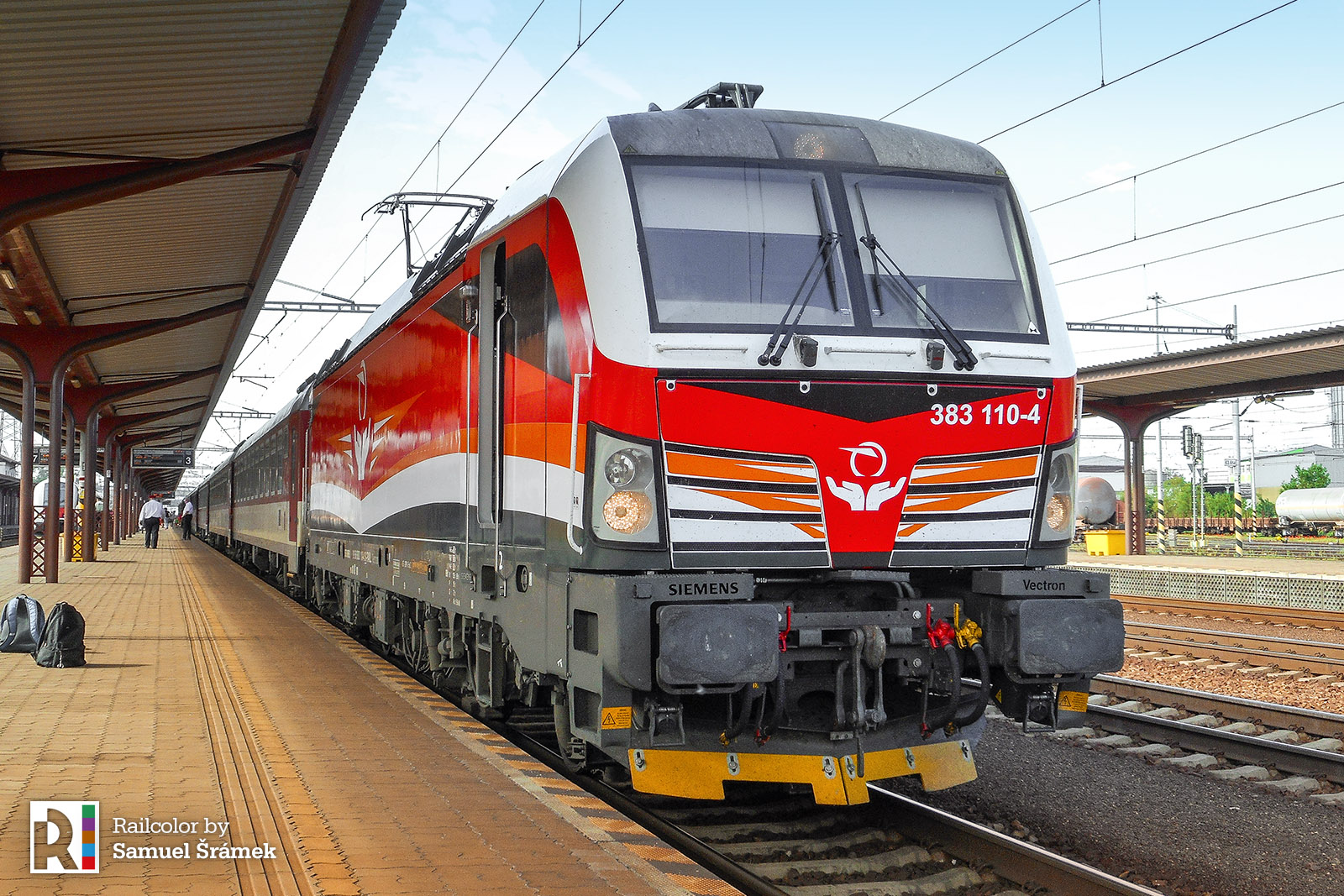 Update 22.06.2020
Enough still images, it's time to see the Thundercat in action with a video, courtesy of Andrew Thompson (make sure to subscribe to his YouTube channel "Trains and Trams") whom we thank for sharing it with us:
About the "Thundercat" design
The livery design that was actually made by our Konstantin Planinski. In the short interview below he shares some words about the process that led to this very combination of colors and shapes.
Railcolor: At Railcolor we are all about colors. So let's start with them first?
Konstantin: It is really simple, actually. As with most Vectrons, S-Rail Lease's ones have a white base body color. The red one was a requirement by ZSSK, and their combination does recreate the classic red/white design of Slovakia. But it was also very tempting to add the modern orange accent which is used in ZSSK's online branding. The shades of gray and the black masks were used to further refine the design and optimize it with the Vectron's own shape.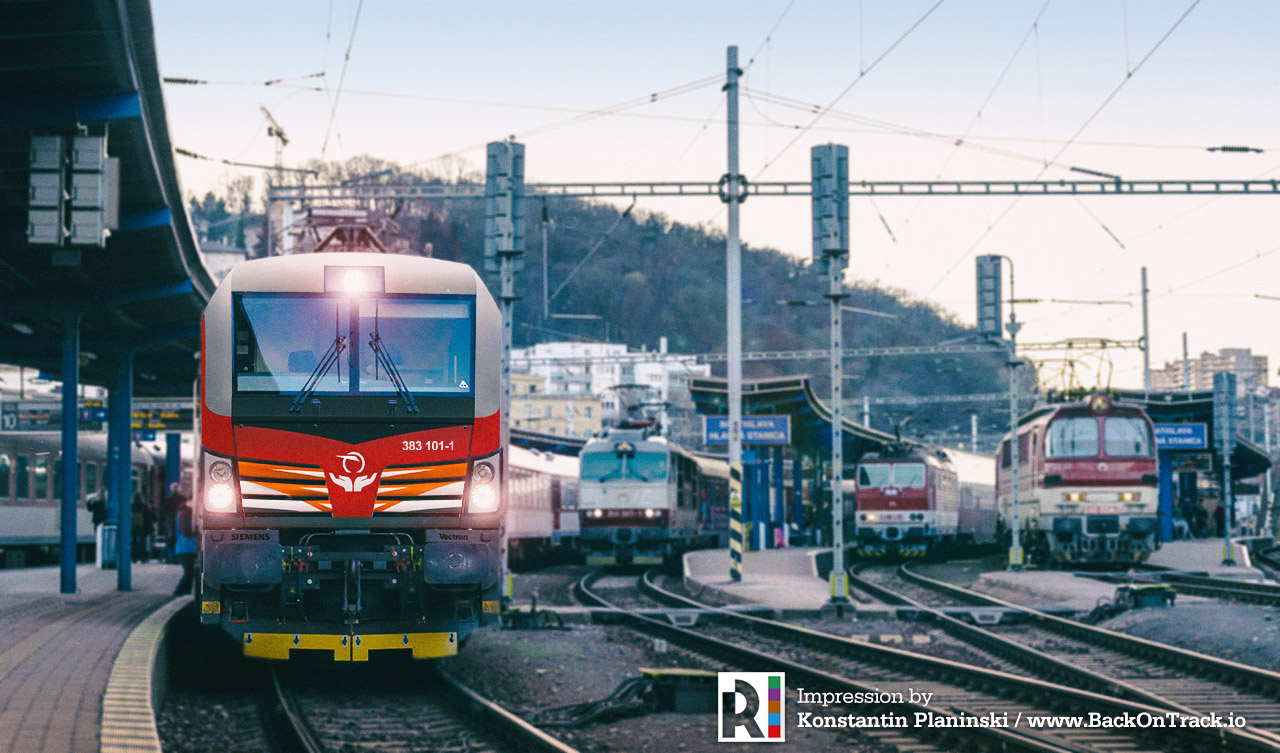 Railcolor: What about the shapes? What inspired those curvy 'waves'?
The message I wanted to convey with my design was clear from the beginning – ZSSK is responsible and fast at the same time. Even in these difficult and unclear times, we are all facing globally – this called for a modern take too. There also was this feeling of flight that crystalized in the final stages of production. The updated "hands" logo of ZSSK also brought the idea of symmetry that I implemented as well. In the end, although we humans cannot fly, our hands are capable of flight – metaphorically speaking, of course. Finally, the curves were there to build-up further that harmony.
Railcolor: How much did it take to develop this design?
Konstantin: The work started soon after ZSSK announced the competition on its Facebook page. Then there were pauses and several of them needed to take place to find the right approach. As with all design projects, an "internal competition" took place between the different drafts with the final design being selected in the end. In fact, it crystalized less than an hour before the contest deadline.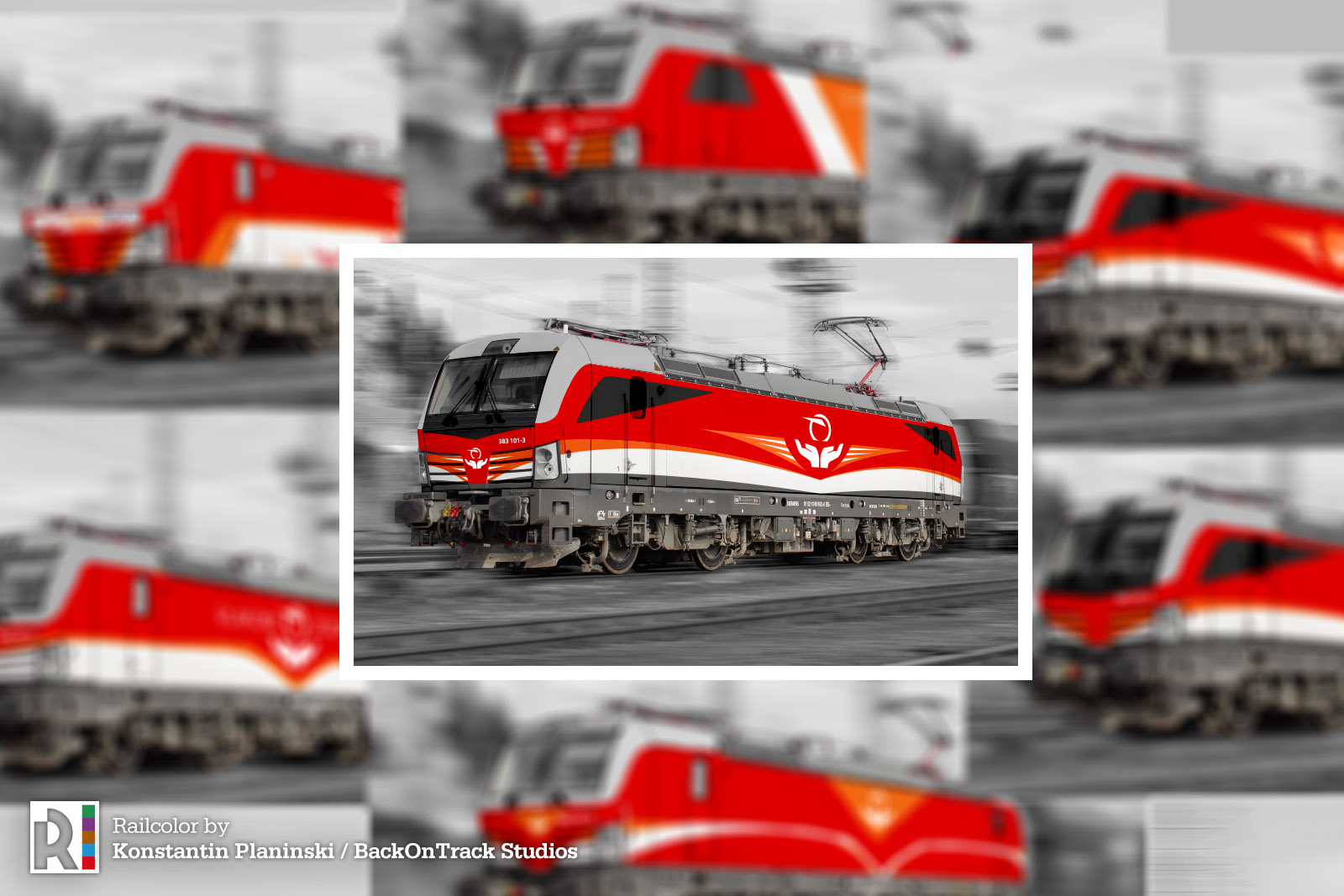 Railcolor: Why "Thundercat"?
Konstantin: I believe that each design should have a name. And although Slovakian railfans have already denominated the locomotive as "kakaovnik", for example, at Railcolor we created our own nickname too. While the design was meant to go in line with ZSSK's "Going by train is responsible" campaign that is taking place during the ongoing Covid-19 pandemic, the "Thundercat" nickname appeared during the long development chats I was having with Railcolor Design's founder, Simon Wijnakker. He gave this nickname because of the resemblance with an animation from the late 1980's called "ThunderCats". And I really enjoyed it.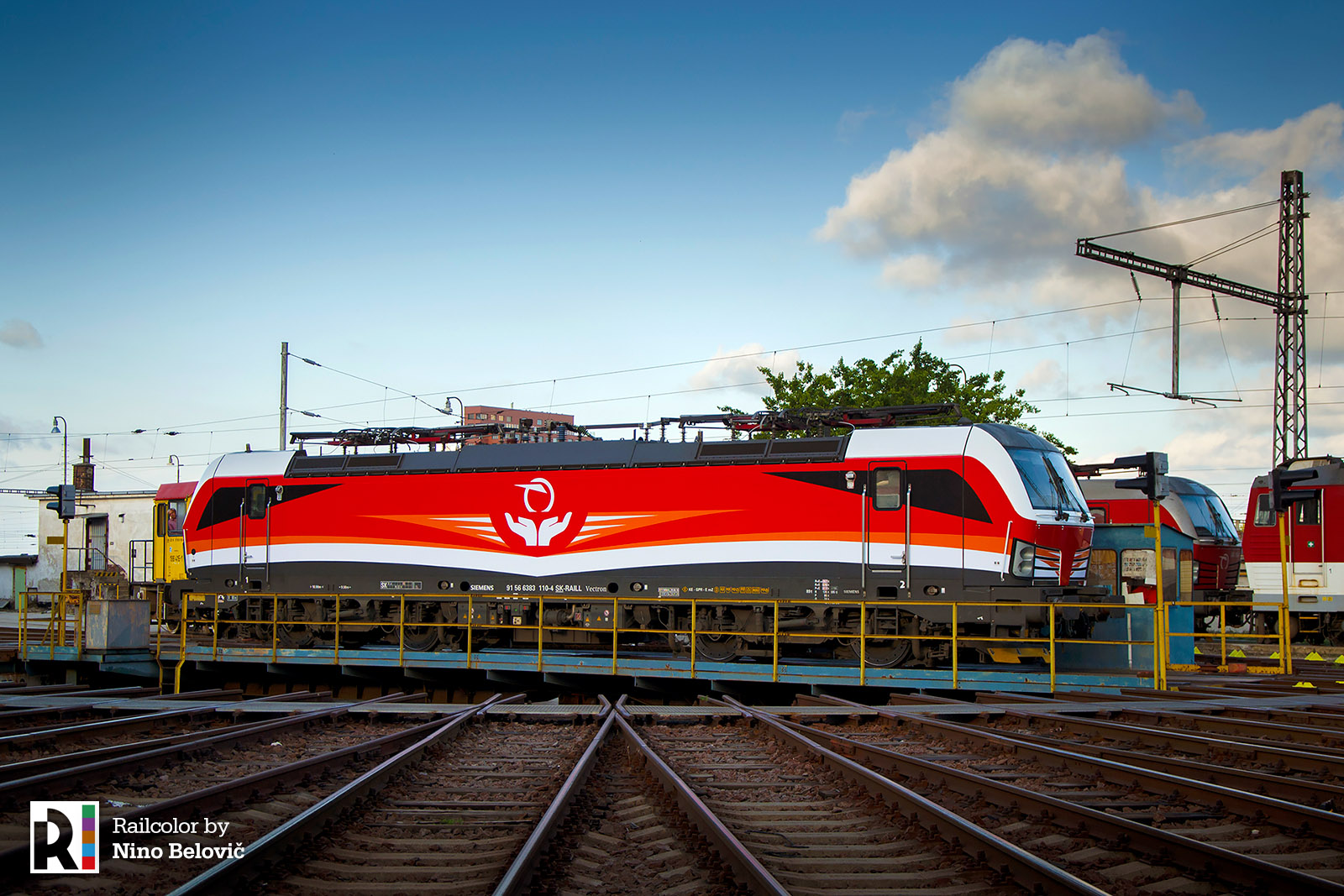 Railcolor: Anything else you'd like to add?
Konstantin: Last but not least, I'd like to express my sincere gratitude towards Simon's and everybody else's tremendous support during the project. This has been a dream-come-true for me and also a major milestone for my own work as a railway creative at BackOnTrack Studios.

Send us your pictures
Have a newsworthy picture of this or any other European modern locomotive/train you'd like to share yourself? Don't be shy and send it to us – we'll be happy to add it to the article and share it with the world!