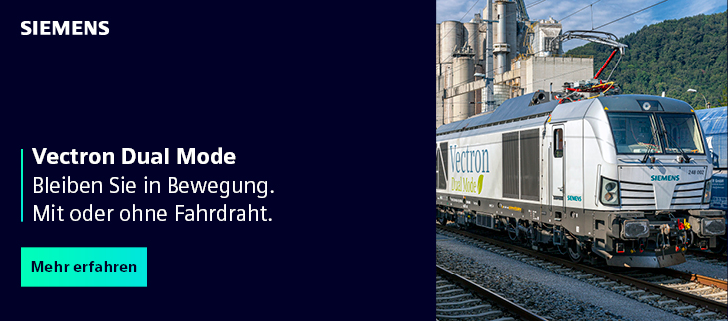 Coming to selected cities across Europe, the Connecting Europe Express is one of the highlights of the European Year of Rail 2021. The concept was officially revealed yesterday during the official European Year of Rail kick-off conference – linked to the Portuguese Presidency of the Council of the EU.

This article was originally published on 30.03.2021 – and updated on 11.05.2021 and 18.05.2021 (new information added).
Update 18.05.2021: the official timetable
Today, the European Commission revealed the full timetable of the trains.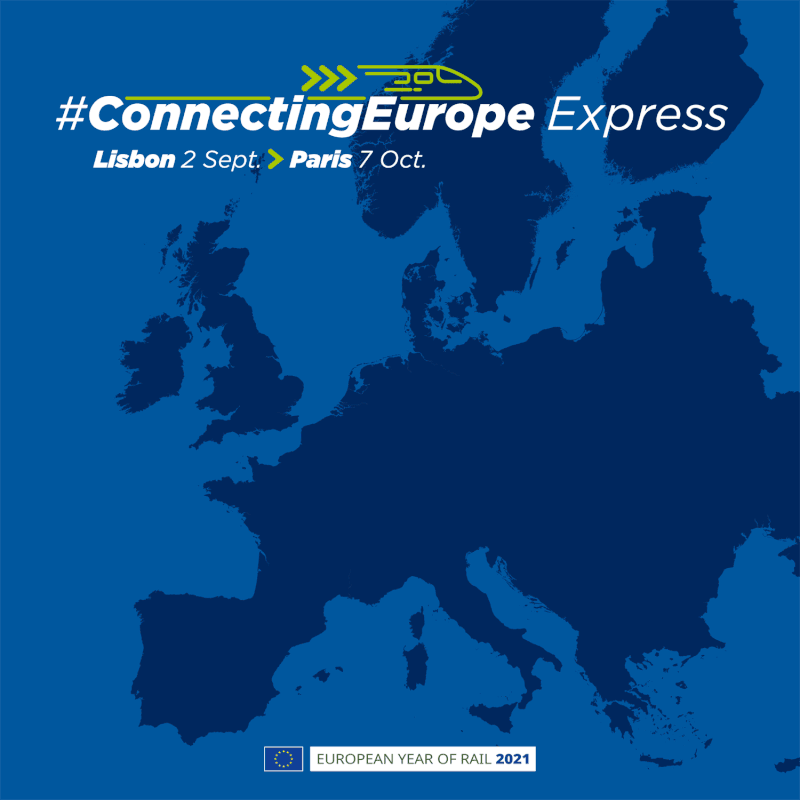 The list is long:
02.09.2021 – Lisbon (PT)
04.09.2021 – Madrid (ES)
08.09.2021 – Rome (IT)
10.09.2021 – Vienna (AT)
10.09.2021 – Bratislava (SK)
12.09.2021 – Zagreb (HR)
13.09.2021 – Belgrade (RS)
14.09.2021 – Skopje (MK)
15.09.2021 – Athens (GR)
16.09.2021 – Sofia (BG)
17.09.2021 – Bucharest (RO)
19.09.2021 – Budapest (HU)
20.09.2021 – Warsaw (PL)
21.09.2021 – Tallinn (EE)
21.09.2021 – Riga (LV)
22.09.2021 – Vilnius (LT)
24.09.2021 – Ljubljana (SI)
26.09.2021 – Prague (CZ)
28.09.2021 – Bern (CH)
30.09.2021 – Berlin (DE)
01.10.2021 – Copenhagen (DK)
02.10.2021 – Stockholm (SE)
03.10.2021 – Amsterdam (NL)
04.10.2021 – Brussels (BE)
05.10.2021 – Luxembourg (LU)
07.10.2021 – Paris (FR)
Update 11.05.2021: 26 countries in 36 days
The European Commission has now unveiled the Connecting Europe Express route. The special train is set to visit a total of 26 countries in 36 days, starting from 02.09.2021 when its journey beings in Lisbon, while the end station will be Paris on 07.10.2021. And there will be not one but three trainsets in total.
Connecting Europe Express maps
But that's not all. For good planning of those nice transporting shots, check out the more detailed view of the route:
Three gauges, three trainsets
There will be a total of three trainsets, that would allow the Express to run on three different gauges. These are:
Standard gauge (1435 mm) for most of mainland Europe: 6 cars (two of which with mobile exhibitions, plus a conference, sitting, dining, and sleeping car).
Iberian gauge (1668 mm) for Spain and Portugal: no details about the consist have been disclosed yet.
Baltic gauge (1524 mm) for Estonia, Latvia, and Lithuania: no details about the consist have been disclosed yet.
It has been announced that the two broad gauge trains will meet with the standard one along the route.
Our original article from 30.03.2021 starts below:
A special train will be traveling across the EU as of September. Named "Connecting Europe Express", it will be promoting the benefits of rail transport – to passengers, for freight, and the environment. EU's Transport commissioner, Adina Vălean, states:
"The Connecting Europe Express will be a real, tangible example of the power of rail to connect. At each of the almost 40 stops, events will bring together the rail sector at large, as well as civil society organisations, local and regional authorities, and the wider public, to discuss the benefits of rail, as well as what still has to be done so that rail can become the number one option for passengers and business."
The project will also be raising awareness for (the EU support of) financing sustainable infrastructure.

A route with almost 40 stops
The promotional visuals show a generic train in blue with many European cities, such as Lisbon, Warsaw, Tallinn,  Paris, Lubljana, Bucharest, Brussels, Madrid, Vienna. Brussels and Rome. See this tweet for a reference.
But what about the pandemic? The organizers state that during all local events COVID-19 measures will be taken.
About the rolling stock
As stated by the European Commission, multiple railway companies from the different EU Member States will be providing the rolling stock to configure this train. We will be keeping our eyes open for those interesting and different vehicles that will be used to promote the initiative.
Such is the story of ÖBB's 1116 276 (see below). Stay tuned for updates and while you're at it, why not subscribe to our Expert service to get the full picture or – better yet – win a free one!
[EU] 1116 276 becomes ÖBB's ambassador for the #EUYearofRail