Welcome. Every Tuesday we bring you the latest news on new electric locomotives being built in Europe. New liveries and remarkable operator changes are also mentioned. Enjoy! Oh, do you have comments or questions, contact us here!
---
[amazon_link asins='1627004556,B0081ZMH4S,3455002420,B01DFKBG54,B01MS8FEFN' template='ProductCarousel' store='railcolorziem-21′ marketplace='DE' link_id='b9261b1f-da15-11e7-8289-d31e6fdc45ae']
---
Akiem: Number of locomotives on order raised from 26 to 36
Lease company Akiem has decided to order another ten TRAXX multisystem electrics as part of its current frame contract with Bombardier. This raises the total number of new TRAXX machines on order from 26 to 36. We have an overview of the exact configurations of the first 26:
TRAXX MS2e DE/AT/PL/CZ/SK/HU/NL = 5 = 186 351-355 – ready to go, 352 in service
TRAXX MS2e DE/AT/BE/NL = 5 = 186 381-385 – under construction
TRAXX AC3 DE = 11 = 187 500-510 – first ones in service now
TRAXX AC3 DE/AT/HU/RO = 5 = 187 520-524 – planned
plus 10 locomotives ordered in November 2017
Last week we published an article on this subject, showing you the newest Akiem electrics on maiden run
---
Akiem: 187 500-501 to HSL Logistik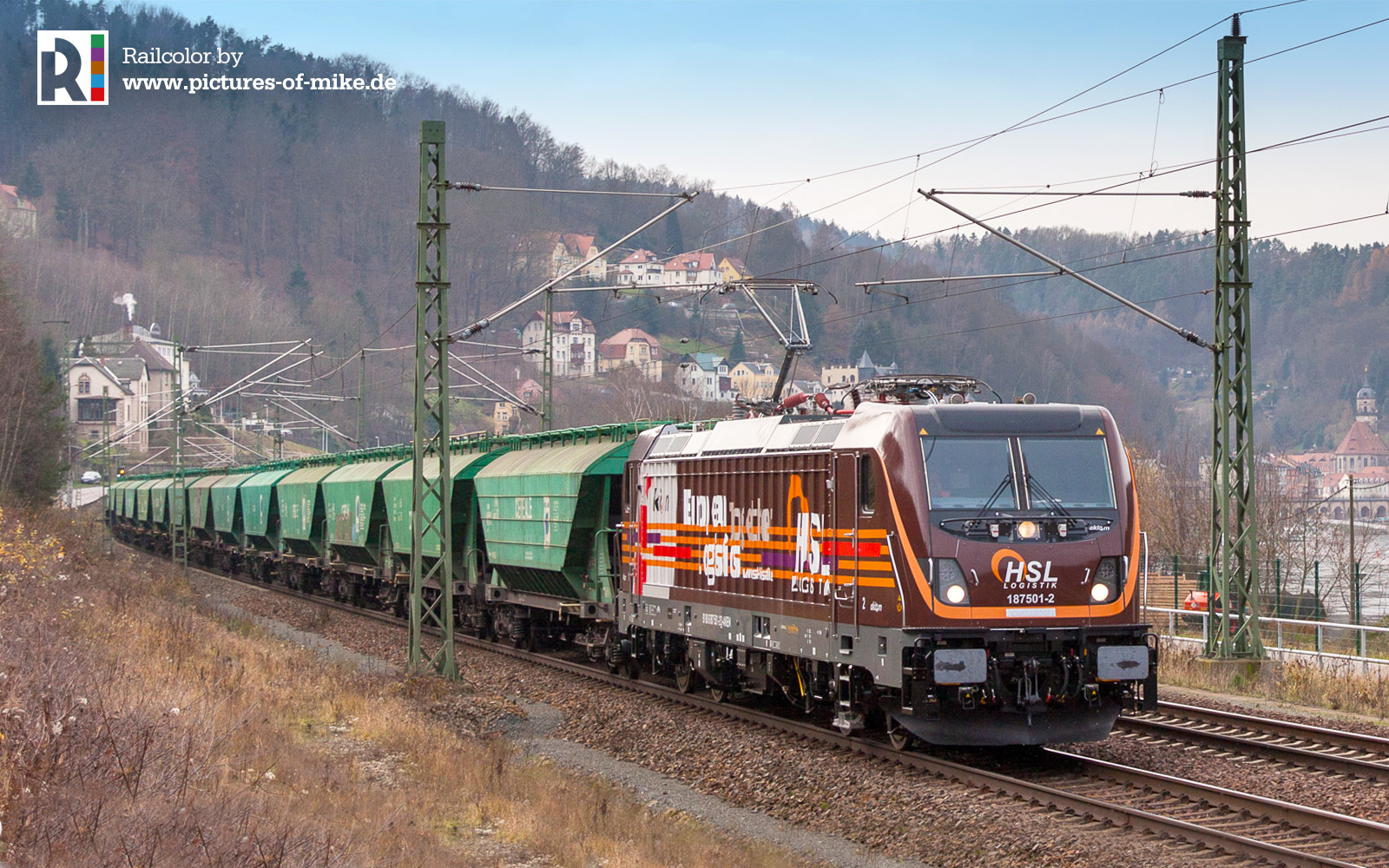 Over the summer Akiem signed a contract with German rail freight operator HSL Logistik for the lease of six TRAXX locomotives – three TRAXX AC3 (187) machines for Germany and three TRAXX F140 MS2e (186 series) locos with a DE-AT-BE-NL package. On 29.11.2017 Akiem officially handed over the three 187s to HSL Logistik in Kassel, meaning the 187 500 and 501 were put into service right away after the ceremony. The third one, the green 187 505 will start revenue service on 06.12.2017. Read more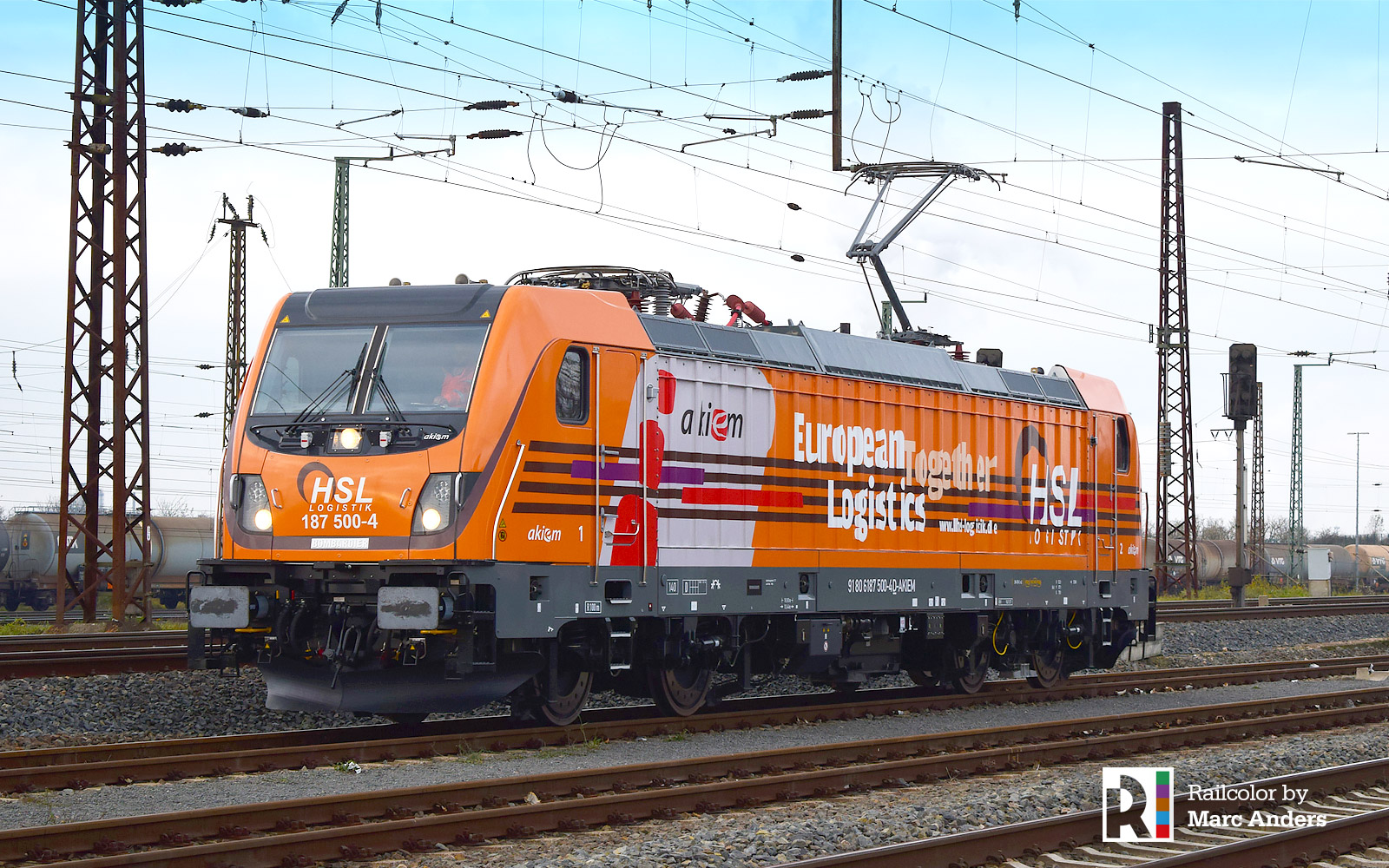 ---
Akiem: First BB 36000 overhauled
Alstom has delivered the first overhauled BB36000 locomotive out of a total of 7 vehicles covered by a mid-life overhaul contract signed on 22 April 2016. The contract was later supplemented in June 2017 with 23 additional locomotives of the same type. The first contract from 2016 covers the overhaul and upgrade of locomotive no. 36001-36006 and 36008. The second contract from 2017, worth € 20 million, is for all other locomotives of this type in the fleet of Akiem; 36007, 36009-36030. All overhauled BB 36000s are scheduled to be delivered to Akiem by 2024 at the latest. Read the full story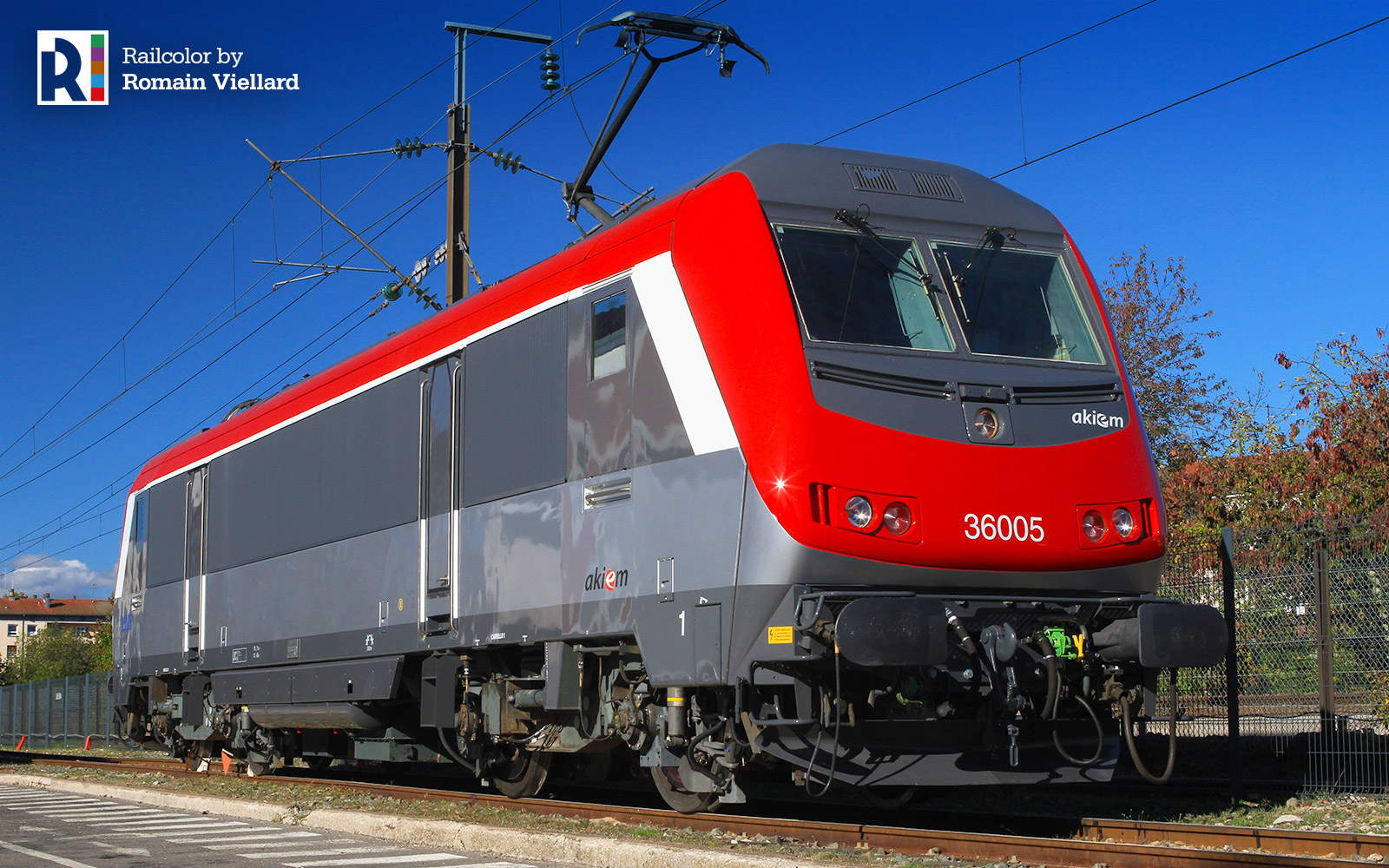 ---
[amazon_link asins='B01DFKBG54,B01MS8FEFN,1627004556,B0081ZMH4S,3455002420′ template='ProductCarousel' store='railcolorziem-21′ marketplace='DE' link_id='b9261b1f-da15-11e7-8289-d31e6fdc45ae']
---
Beacon Rail: the big EuroRunner switcheroo
In late-November 2017, we could witness some changes in the Beacon Rail EuroRunner fleet. Two locomotives that had been active in Slovenia for quite some time, suddenly returned to Germany: ER 20-005 and ER 20-010. As of December, the two are in service for German rail freight operator LOCON. Read more on Mainlinediesels.net
---
CD: 380 series now fully certified for Germany
The Czech Railways (ČD) have obtained all necessary licenses for the operation of the 380 series locomotives in Germany for speeds up to 200 km/h. But the certifications comes too late for the Eurocity services into Germany, once one of the main reasons to acquire the 380s for ČD. The operator decided to hire Vectron locomotives from ELL for this purpose, for the next ten years. The timing is painful, as this leasing contract was signed just months ago. Read more
---
CD: ELL Vectrons in 'Vorlaufbetrieb'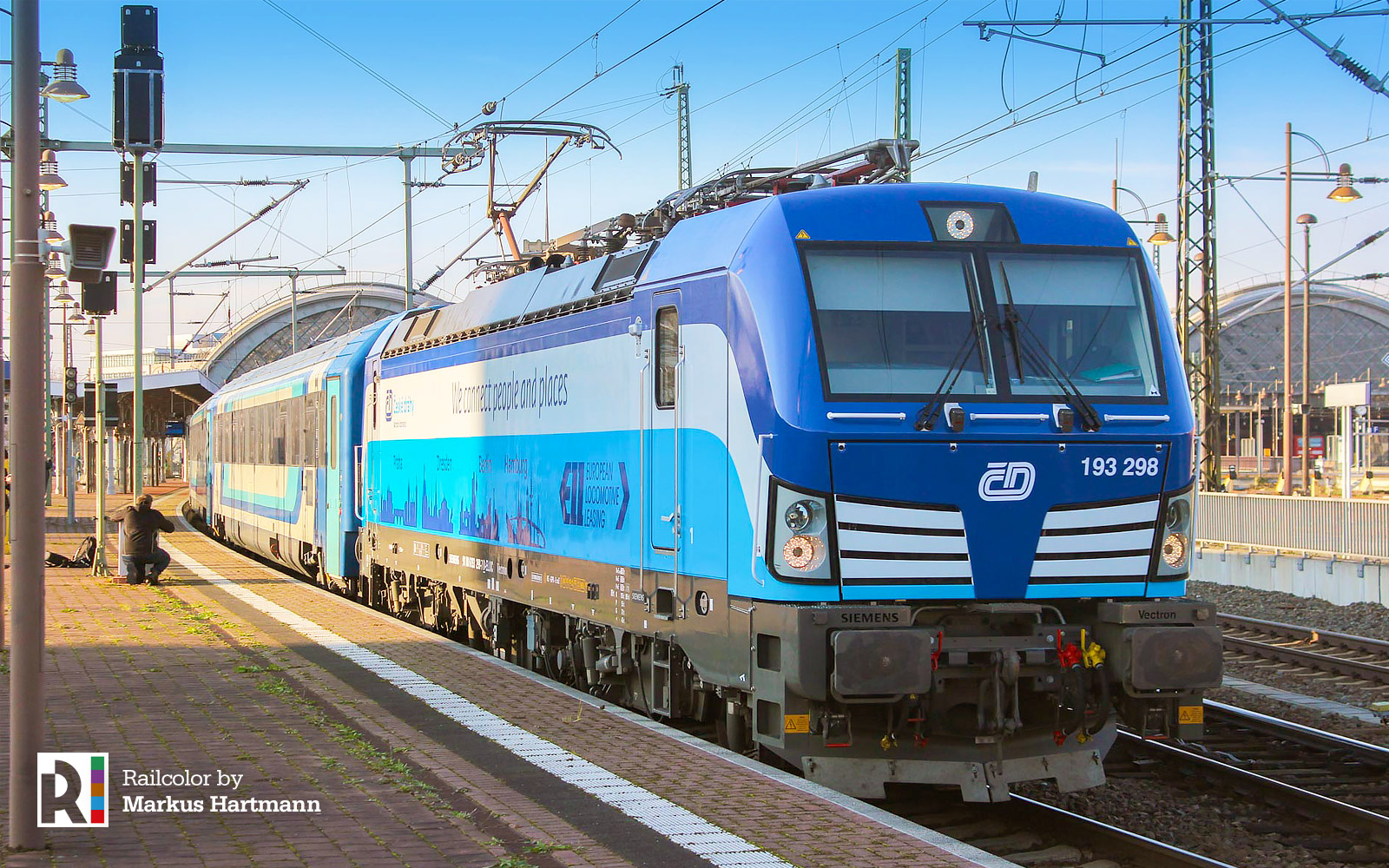 ELL 193 291, 292, 295 and 298 have been seen now in the new Eurocity livery of the Czech Railways (ČD). Surely more from the 193 289-298 will be released soon. Meanwhile ČD has started operating these machines between Prague and Dresden, which will be standard as of 10.12.2017.
---
DB Cargo: one, two, trio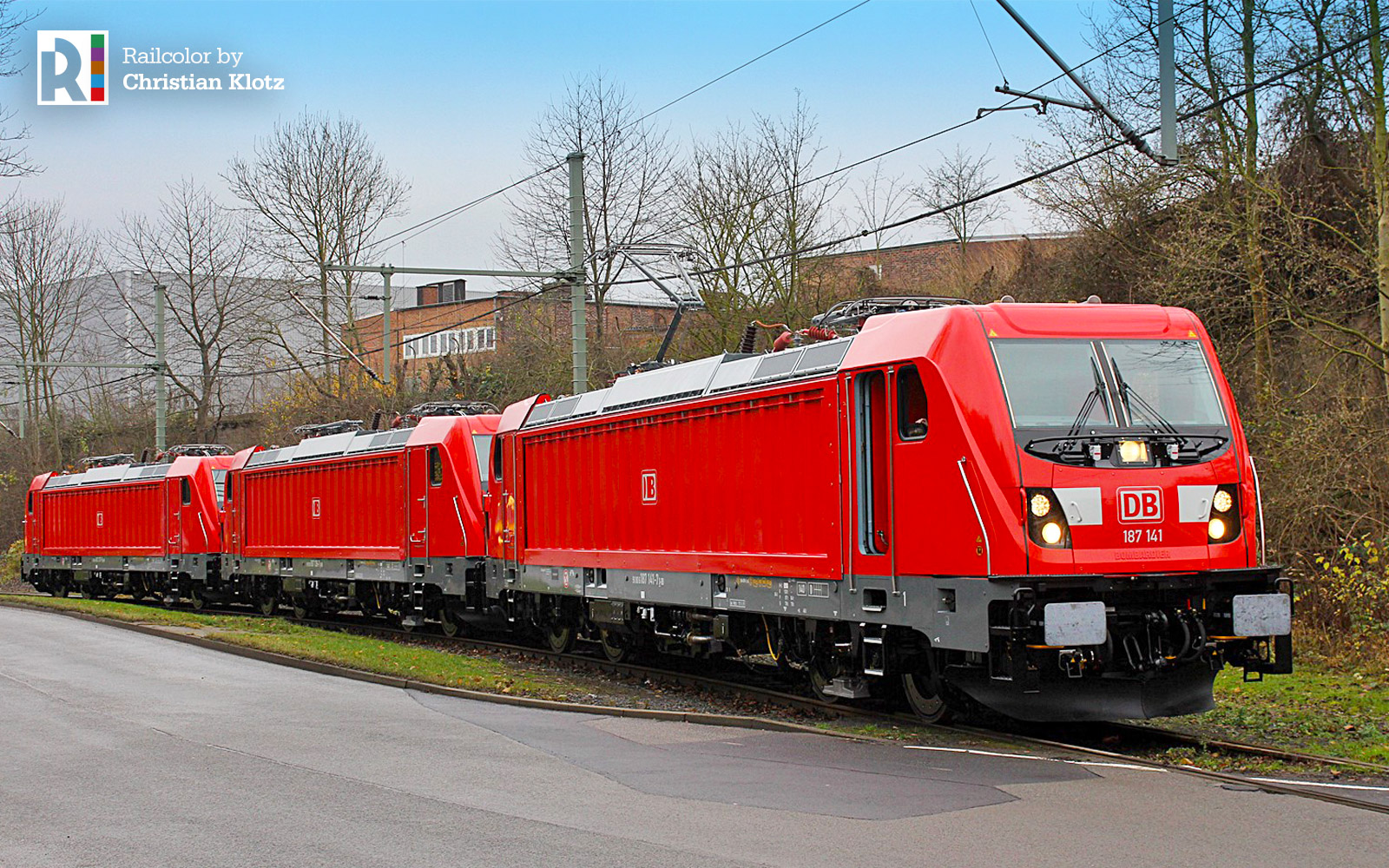 ---
DB Fernverkehr: Frohe Weihnachen on 146 555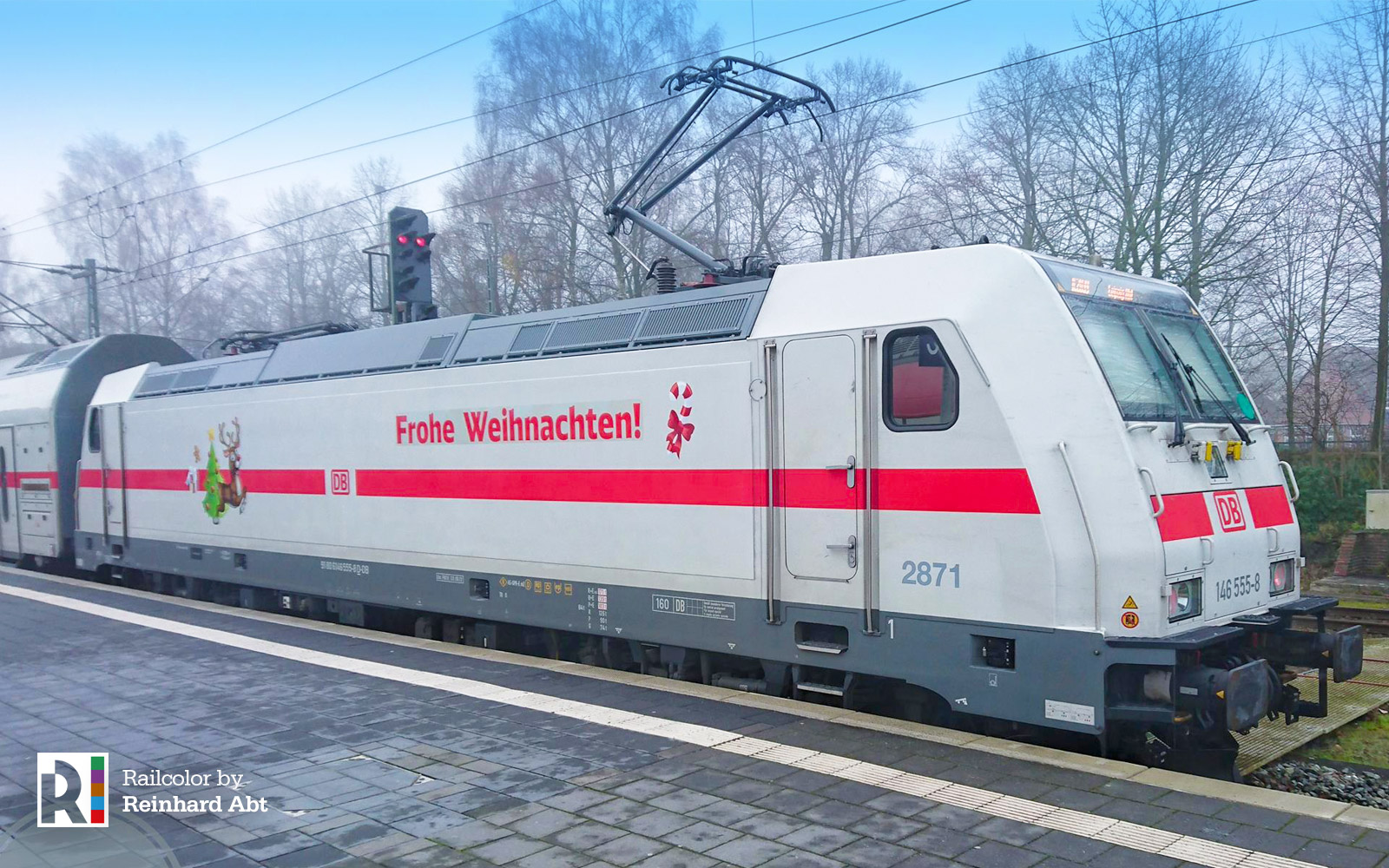 ---
[amazon_link asins='B01DFKBG54,B01MS8FEFN,1627004556,B0081ZMH4S,3455002420′ template='ProductCarousel' store='railcolorziem-21′ marketplace='DE' link_id='b9261b1f-da15-11e7-8289-d31e6fdc45ae']
---
DB Fernverkehr: IC2 introduction on the Gäubahn
As of 10.12.2017, DB Fernverkehr will operate IC2 trains on the Gäubahn connecting Stuttgart with Singen. Instead of the once planned 147 series locomotives with Twindexx coaches, 146s are being operated for now. These machines are not certified to operate in Switzerland (they do not have ETCS) so the Gäubahn IC2 have the end In Singen, where travellers will have to change trains to continue their journey to Zürich.
---
DB Cargo: Vectron is coming
Rail freight operator DB Cargo will soon receive the first new Vectron locomotives. No, we are not talking about lease locomotives, but new ones directly acquired from Siemens. The manufacturer was able to deliver a limited number of machines on very short notice of which the construction is now nearing completion. The designated 193 300 and 302 have been recorded during their maiden run from and to Munch over the past days. In August Deutsche Bahn released the details about its newest locomotive order. The initial order covers the delivery of sixty locomotives. Five machines will be delivered before the end of this year. The other 55 machines will arrive in the second half of 2018. Read more
---
ELL: RegioJet presentation run to Vienna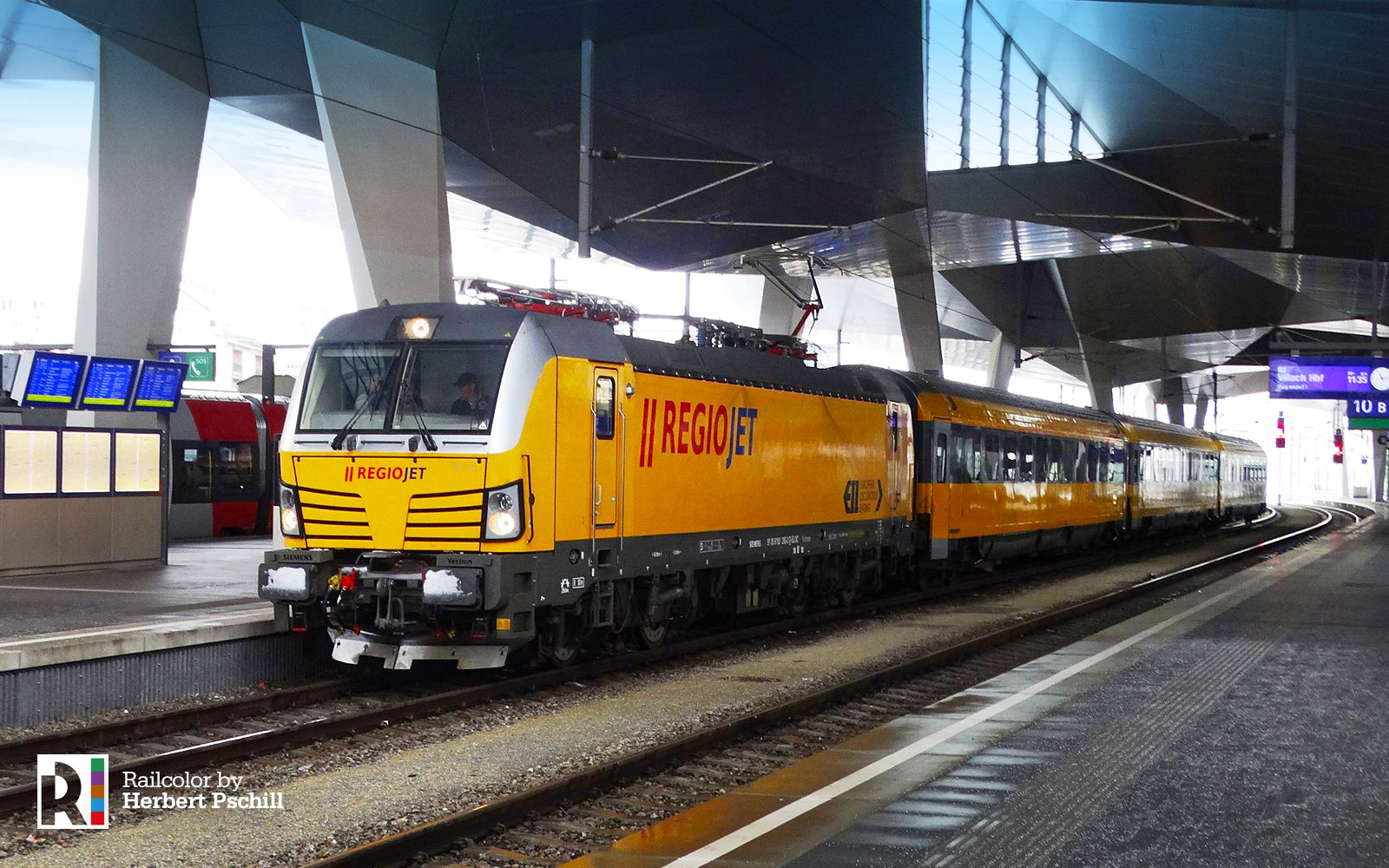 This December RegioJet introduces new long-distance intercity trains connecting Prague and Brno with Vienna. The open-access operator wants to make Austria its third home-market, next the Czech Republic and Slovakia. Four times a day, in both directions, RegioJet will offer an intercity service on the route Vienna – Břeclav – Brno – Prague. Read more
---
HSL Logistik: 187 535 completed
Last week, we showed you the first AC3 electric locomotives to be operated by HSL Logistik. But there is more to come. Next to the contract for leasing three such machines, HSL Logistik has also its own locomotives on order. Four machines will come, of which the first are now under construction. Read more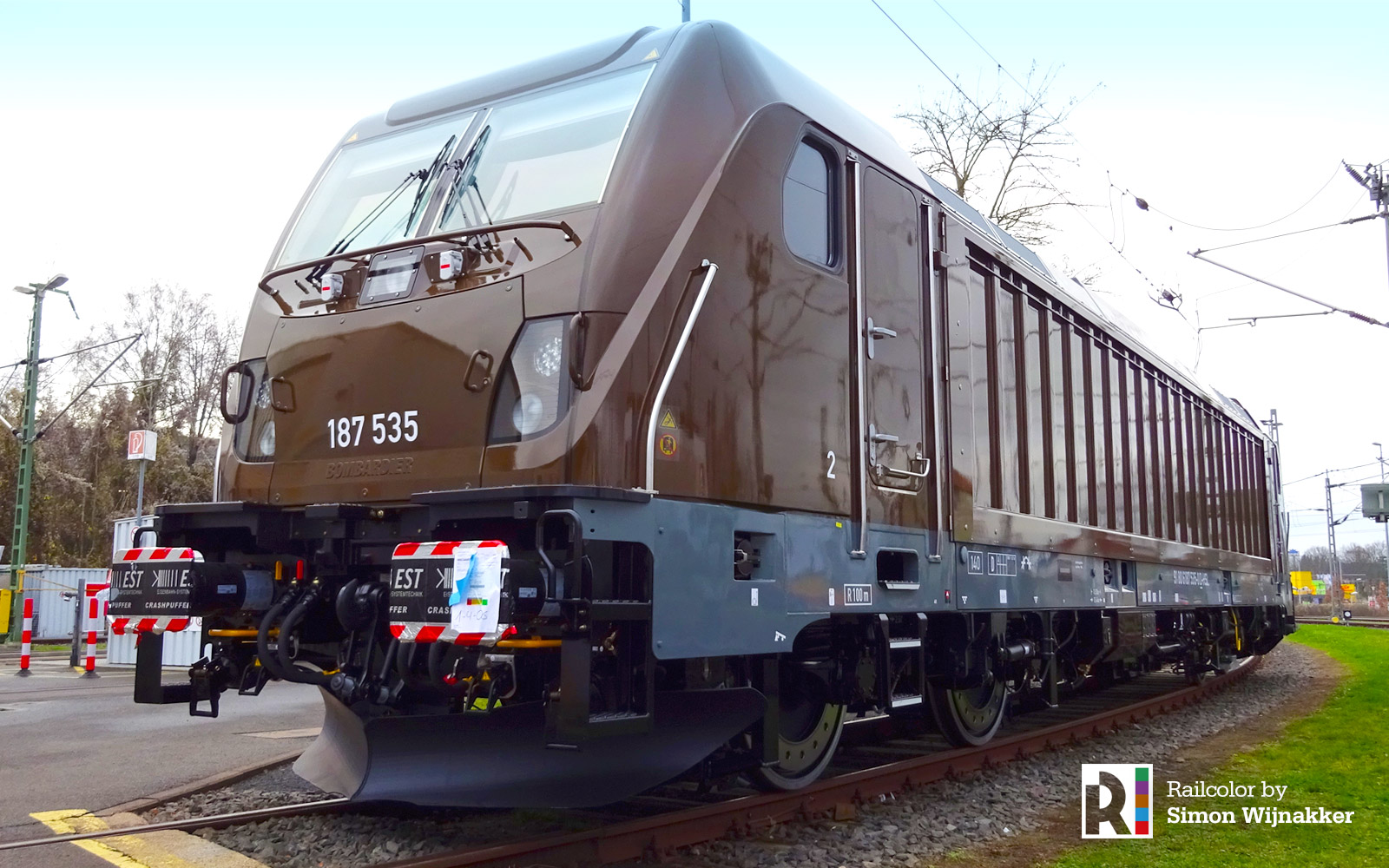 ---
Metrans Rail: 10 extra TRAXX locomotives ordered for 2018
In 2018 Metrans Rail will once again add ten new TRAXX multi system locomotives to its fleet. The designated 386 031-040 will be delivered by Bombardier between March and November 2018.
---
OBB: CAT locomotive in Köln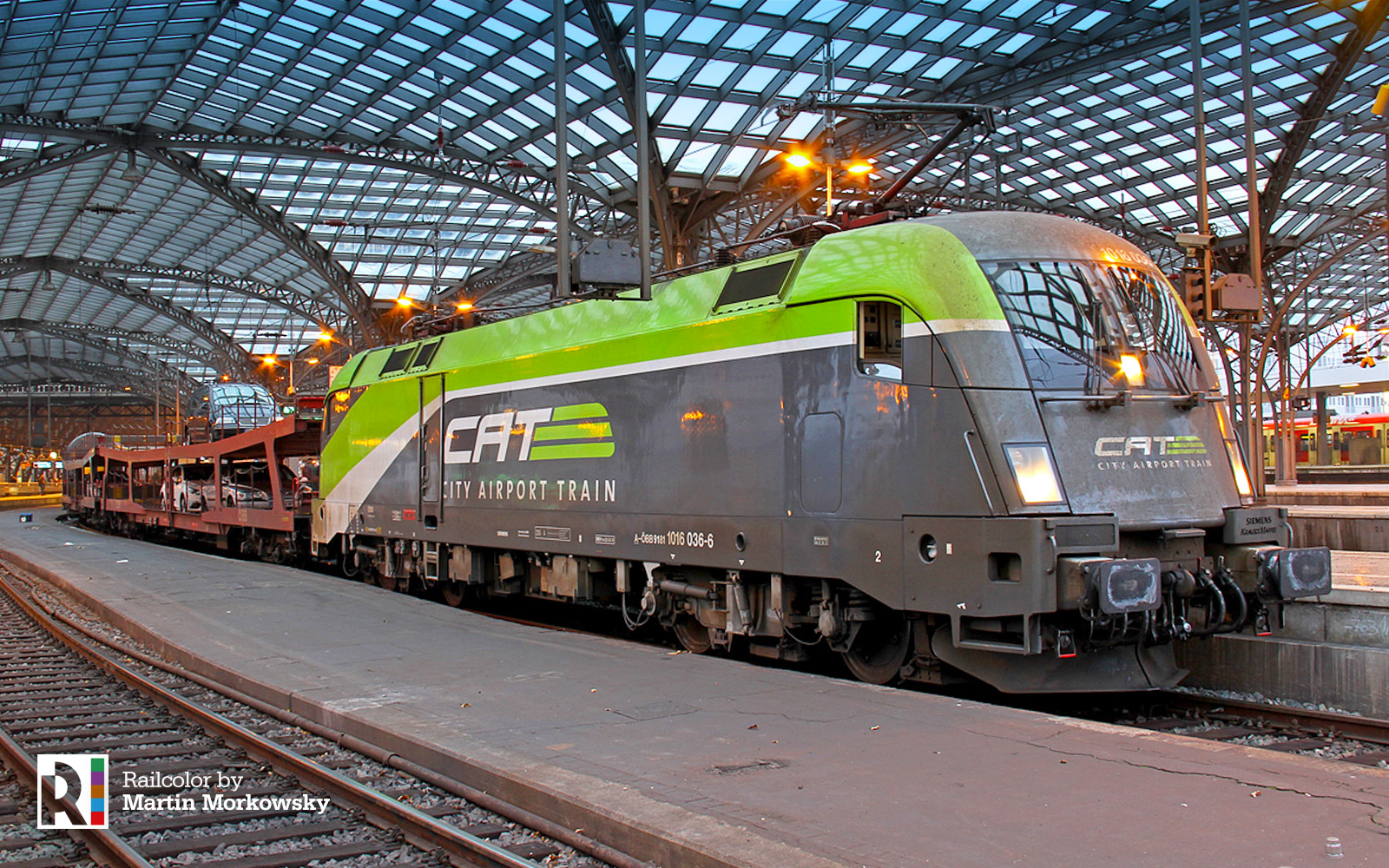 ---
Railpool: new locomotives help out in Switzerland
Railpool has transported several brand new TRAXX MS locomotives to Switzerland so they can be used by railCare until its new Vectron electrics are being delivered. 186 446, 452 and 453 have been recorded so far (together with the older 187 001 and 003). 186 447 and 454 are also around as they have been seen at Basel Bad station.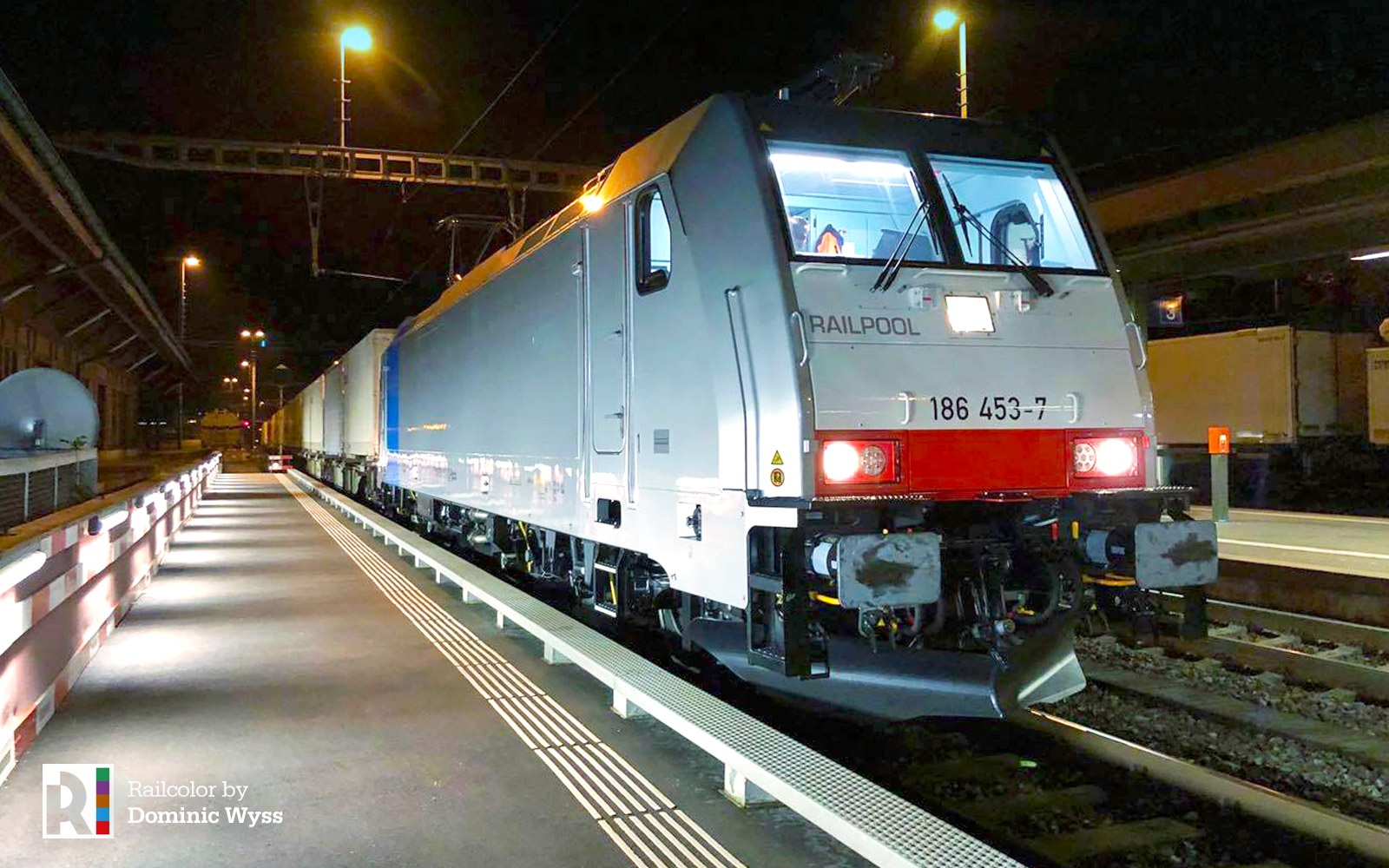 BTW: The side stickers on Railpool 186 101 have been removed.
---
Second design change: SBB 460s now with 3D front logo
Bahnonline.ch reports: The modernization on 460 117 has been completed. The machine was presented in October. For some reason we missed the 117 looks somewhat different. It has a metal SBB logo on its front, a 3D logo, placed centrally. The machine does not have a number on its front. It is the second design change since the Re 460 modernisation program started.
---
All we want for Christmas is..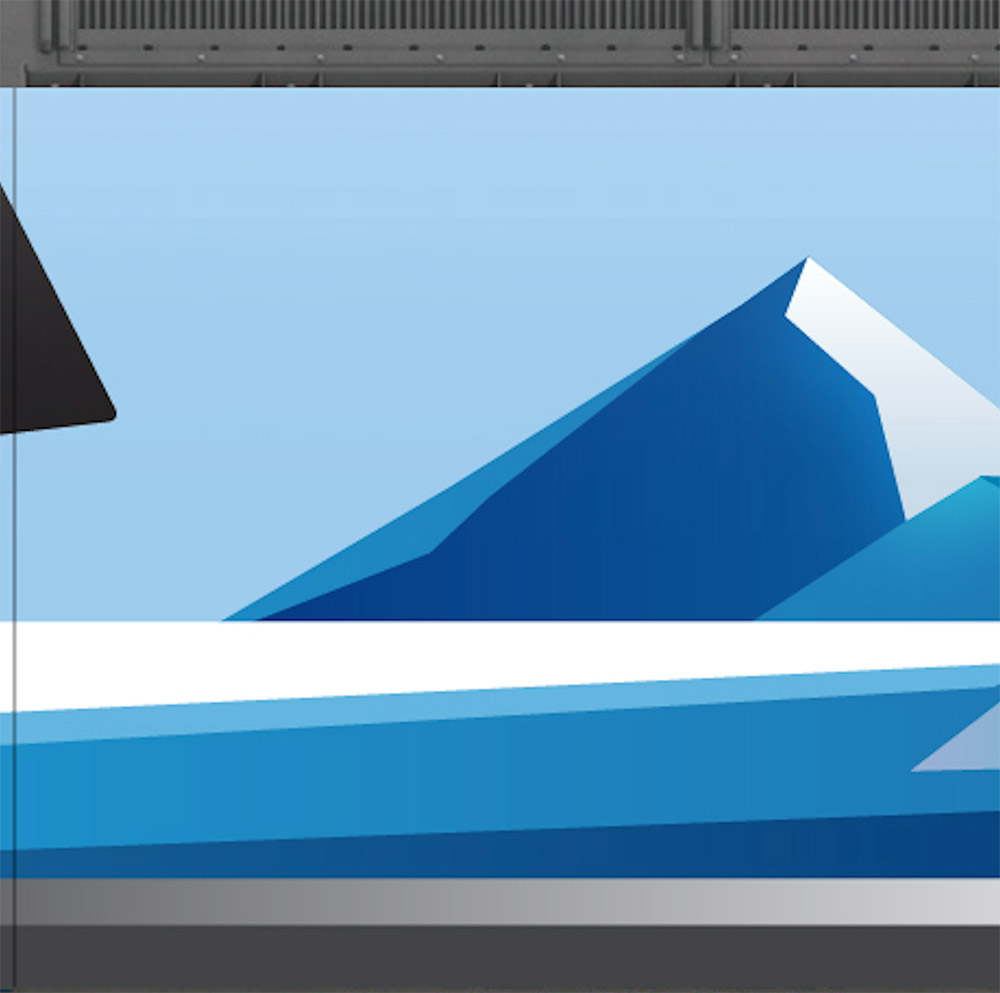 ---
SEPTA: First ACS-64 electric ready
New 'offspring' is coming for the American branch of Siemens' locomotive family. Soon, the Southeastern Pennsylvania Transport Authority or SEPTA is to receive its first ACS-64 type electric. Siemens in Sacramento has started building a batch of fifteen such locomotives at its Sacramento facility in California. More soon.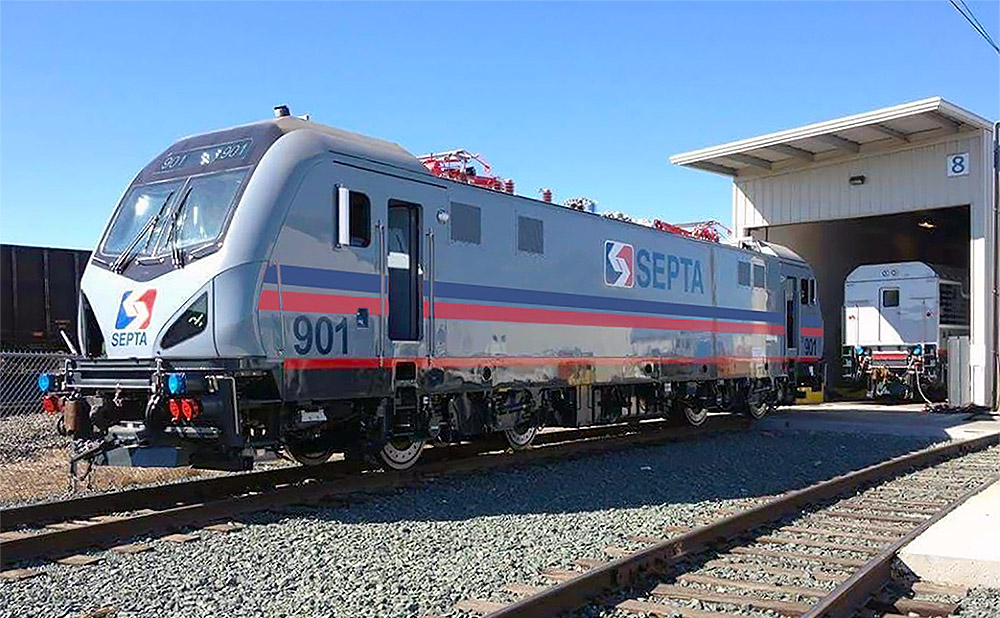 ---
Siemens: Update on the test program with 193 844 in Austria
193 844 with old-skool locomotives, 193 844 with 1216 and 193 829, 193 844 with driving trailer Bmpz-s 5081 8073 037-8. Tests with the 844 in Austria are diverse and colourful. Read more in our overview post
---
[amazon_link asins='1627004556,B0081ZMH4S,3455002420,B01DFKBG54,B01MS8FEFN' template='ProductCarousel' store='railcolorziem-21′ marketplace='DE' link_id='b9261b1f-da15-11e7-8289-d31e6fdc45ae']
---
Stern & Hafferl: acquisition of 247 905
Last week Austrian rail operator Stern & Hafferl received a new diesel locomotive; 247 905. The contract with Siemens AG Österreich was signed during the Autumn. The Siemens Vectron DE for Stern & Hafferl is the first locomotive of its type operated in Austria. The locomotive has a power output of 2.4 MW and a top speed of 160 km/h.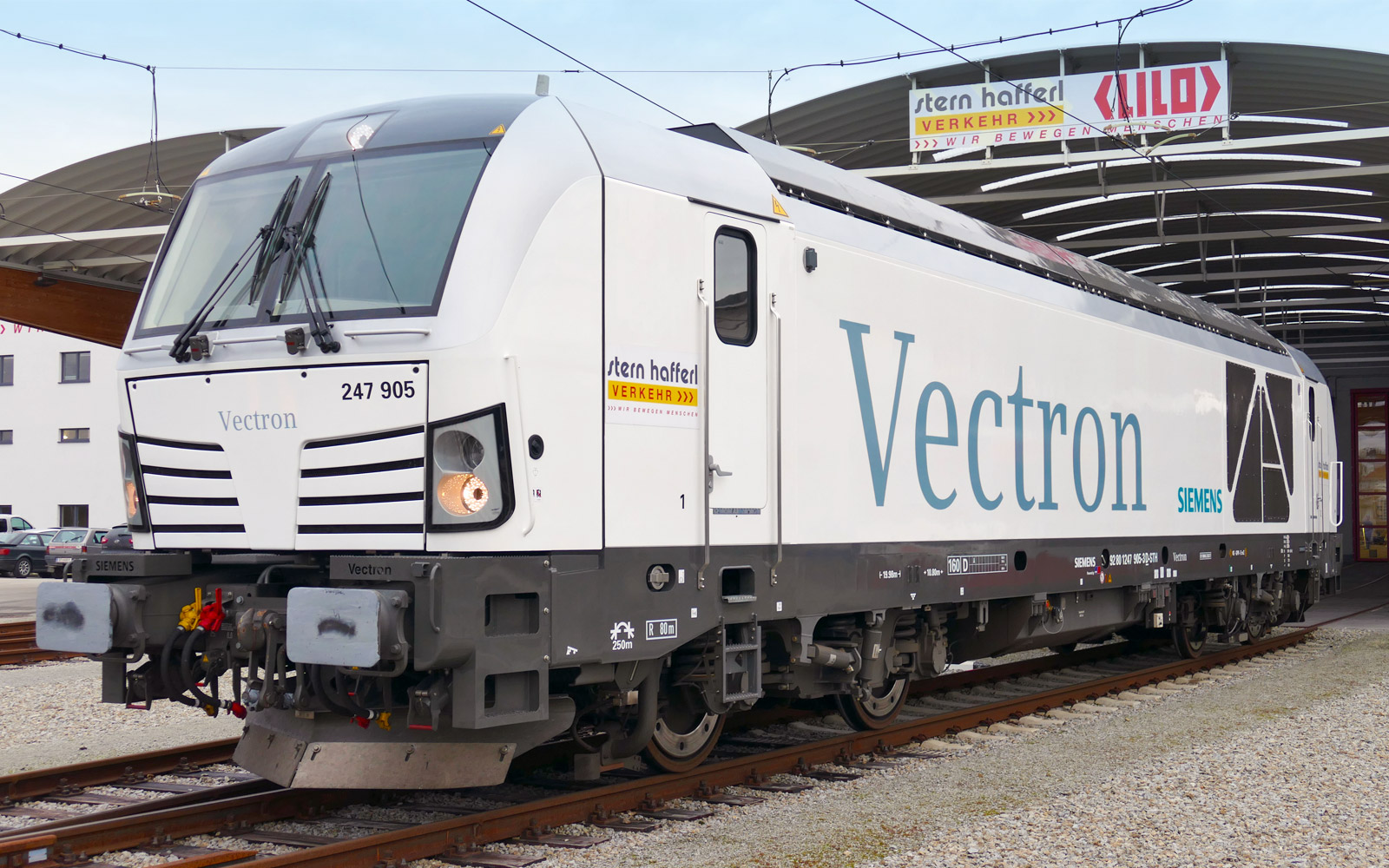 ---
S Rail Lease: First locomotive receives ZSSK livery
S Rail Lease Vectron locomotives 383 101, 102 and 103 have arrived in Slovakia. Currently the 101 and 103 are at Bratislava depot. The 101 is the first to receive a new wrap, in red and silver.
---
TX Logistik: new locomotives coming in 2019
In order to be able to operate interoperably and efficiently in cross-border rail transport, TX Logistik is investing in forty new multi system locomotives, which will be delivered by Bombardier from 2019 onwards. The new TRAXX MS3 locomotives can be configured for different countries thanks to its modular design. TX Logistik also expects that it can reduce the number of locomotives in operation and improve the punctuality of its services. Read more
---
Receive a notification in your email when a new Railcolor Weekly is published! Subscribe to our email list:
---