Welcome! Every week we bring you the latest news on new electric locomotives being built in Europe. New liveries and remarkable operator changes are of course also mentioned. Enjoy! Oh, do you have comments or questions, contact us here! When you want to receive an email every time we publish this item, you can subscribe to our mail list here.
Receive a notification in your email when a new Railcolor Weekly is published! Subscribe to our email list:
---
Railcolor Short
Akiem: Bombardier sends out 186 371
Unexpectedly, a '186 371-1' came out through he factory gates today at Kassel. It is a locomotive of French leasing company Akiem and it has the country specific package DE-AT-CH-IT-BE-NL. Different as expected as Bombardier is delivering TRAXX multi system DE-AT-BE-NL locomotives only to Akiem at this moment (serie 186 38x). The machine was recorded this morning: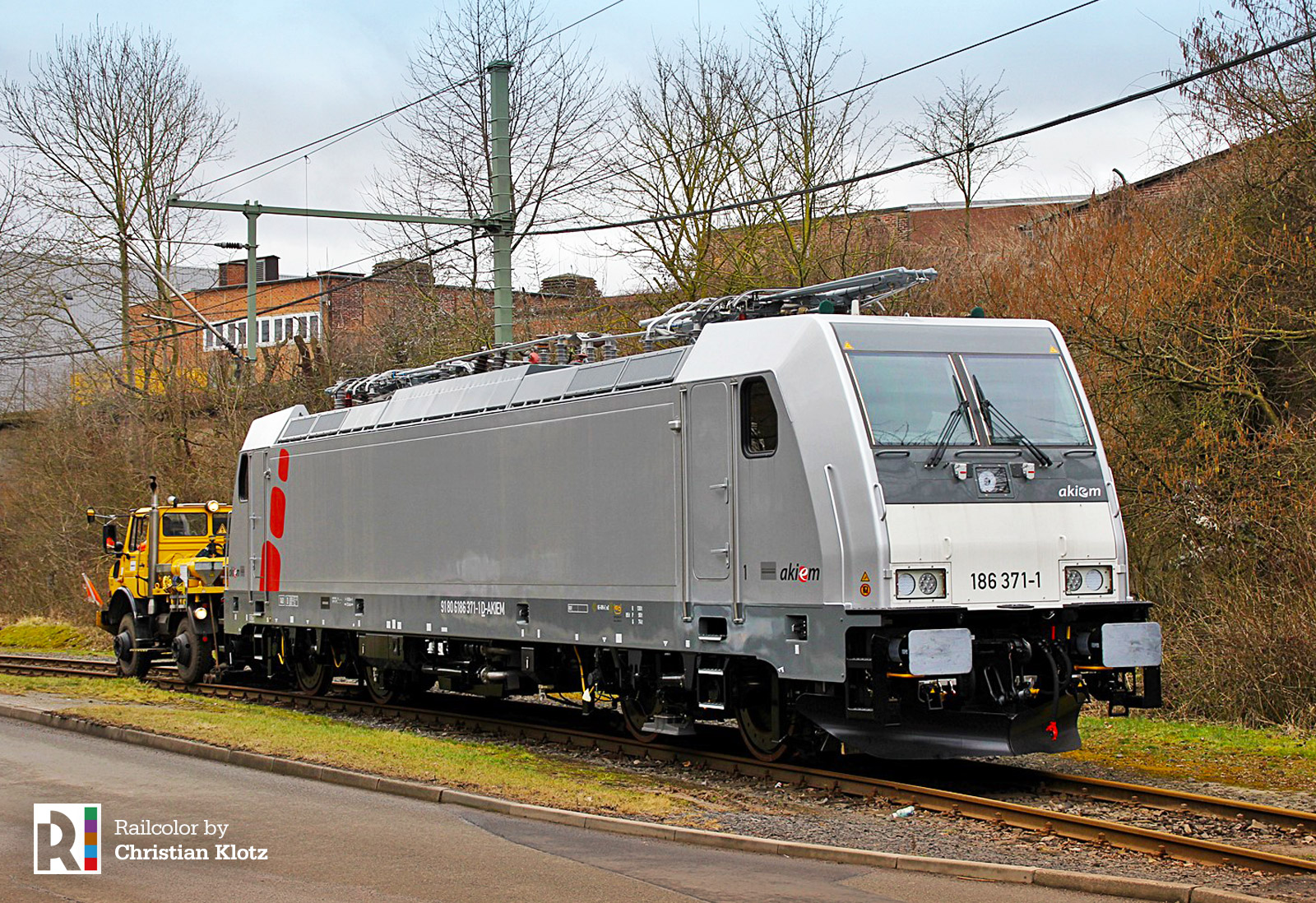 Lease company Akiem is rapidly expanding its locomotive portfolio with new TRAXX locomotives. On 08.03.2018 the first two TRAXX multi system electrics were released by Bombardier that will be homologated for Germany, Austria , Belgium and the Netherlands. These are the designated 186 381 and 382. Read more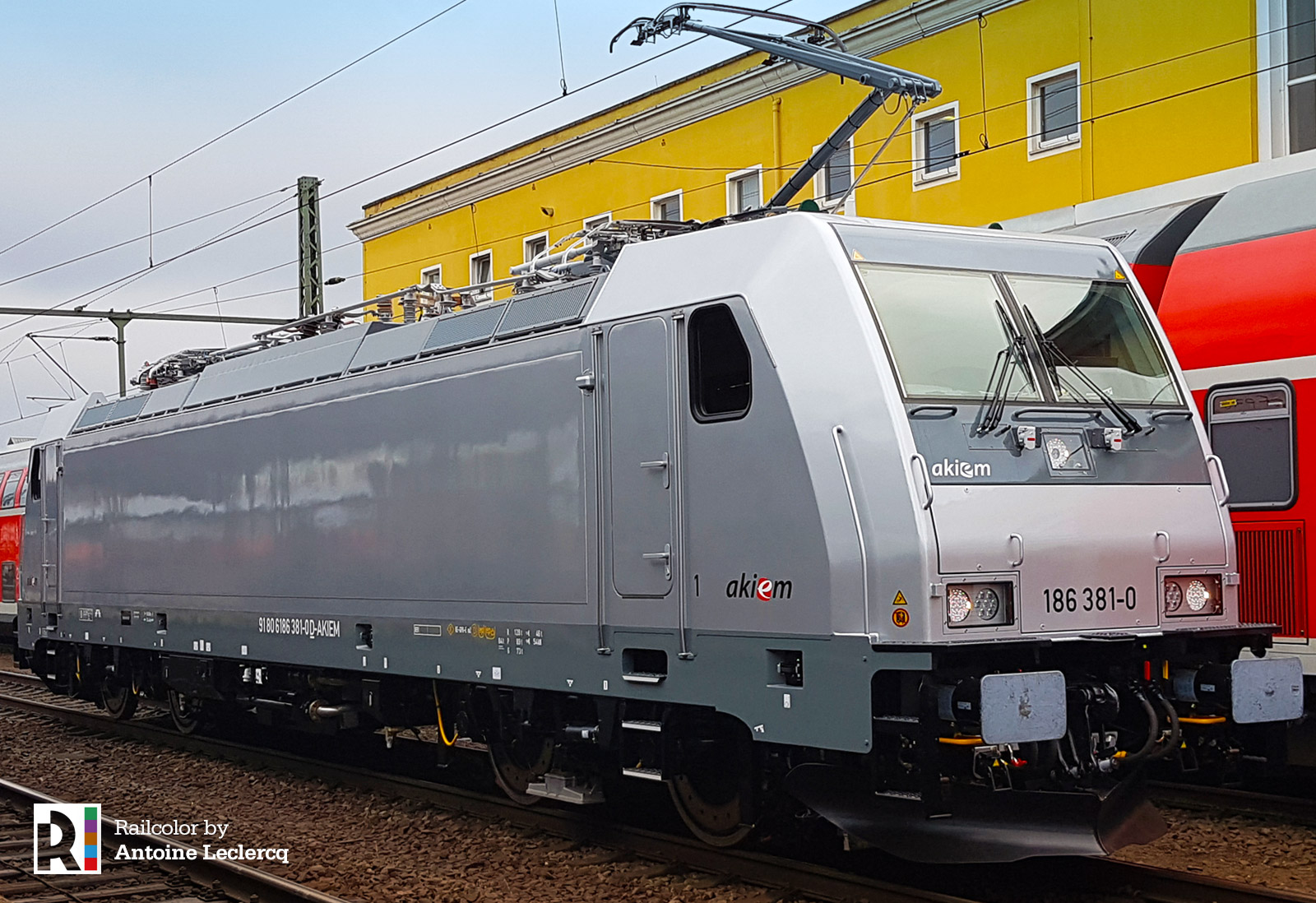 #Greenspotting with Bombardier..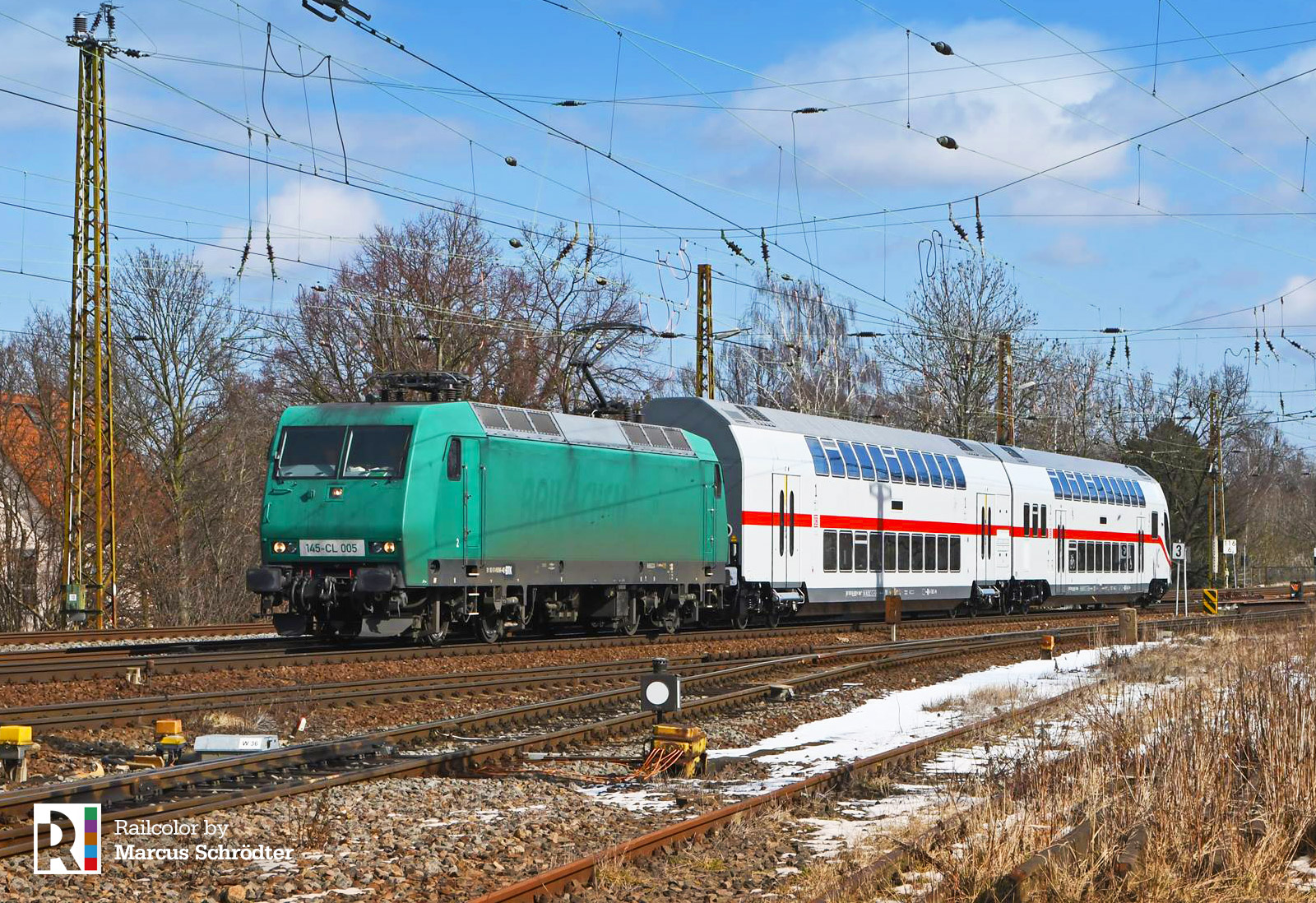 DMV Vectron locomotives arrive in Bulgary
We have a nice article about the two new Vectron locomotives for DMV from Bulgaria > Click here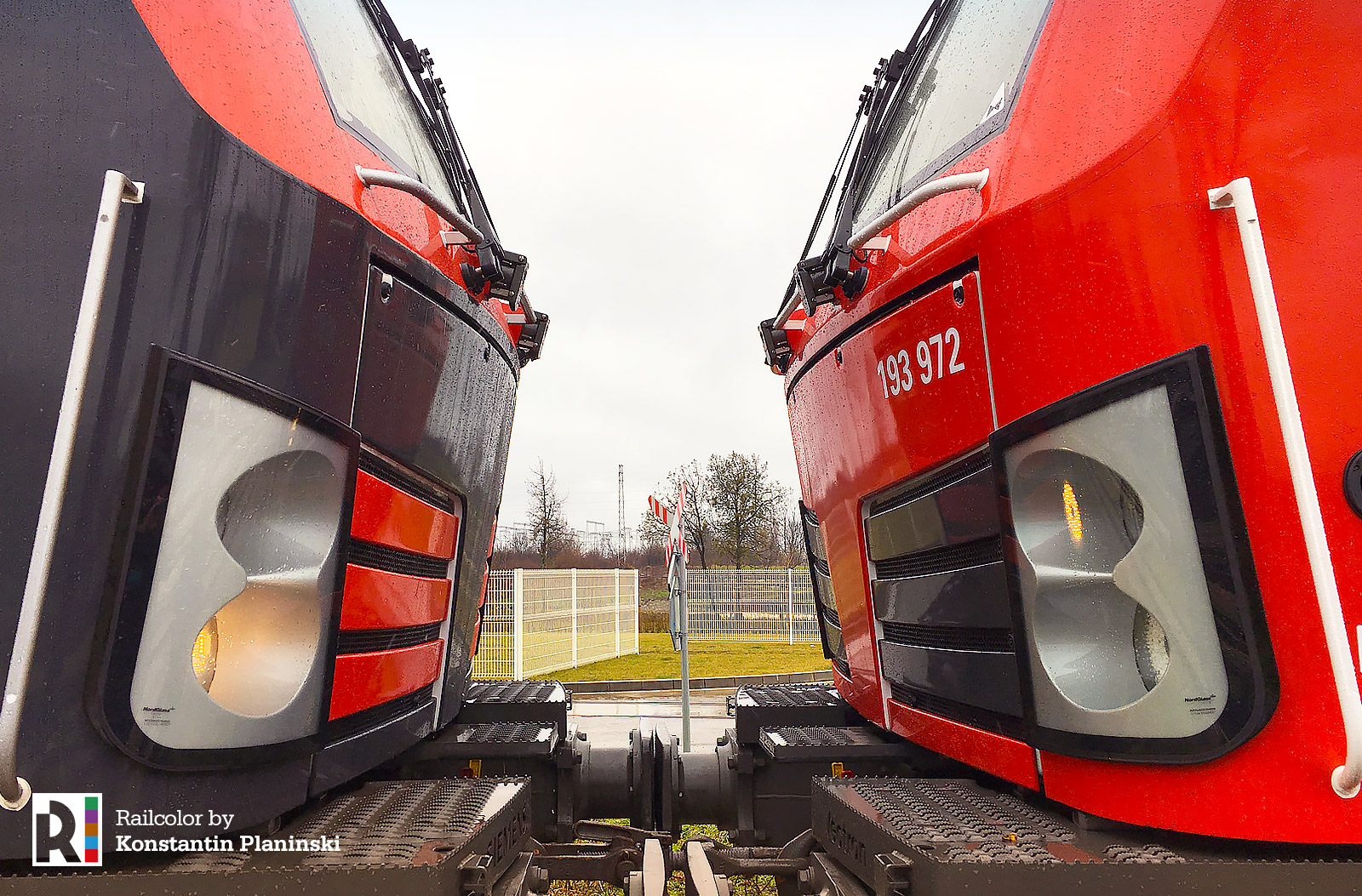 DSB orders 26 Siemens Vectron locomotives
Today, Danish state railways (DSB) has released the final outcome of its locomotive tender, that was launched in 2016. As of 2021, DSB will be operated new Siemens Vectron locomotives. The initial order comprises of 26 machines with a top speed of 200 km/h. There is an option for 18 extra machines. Read more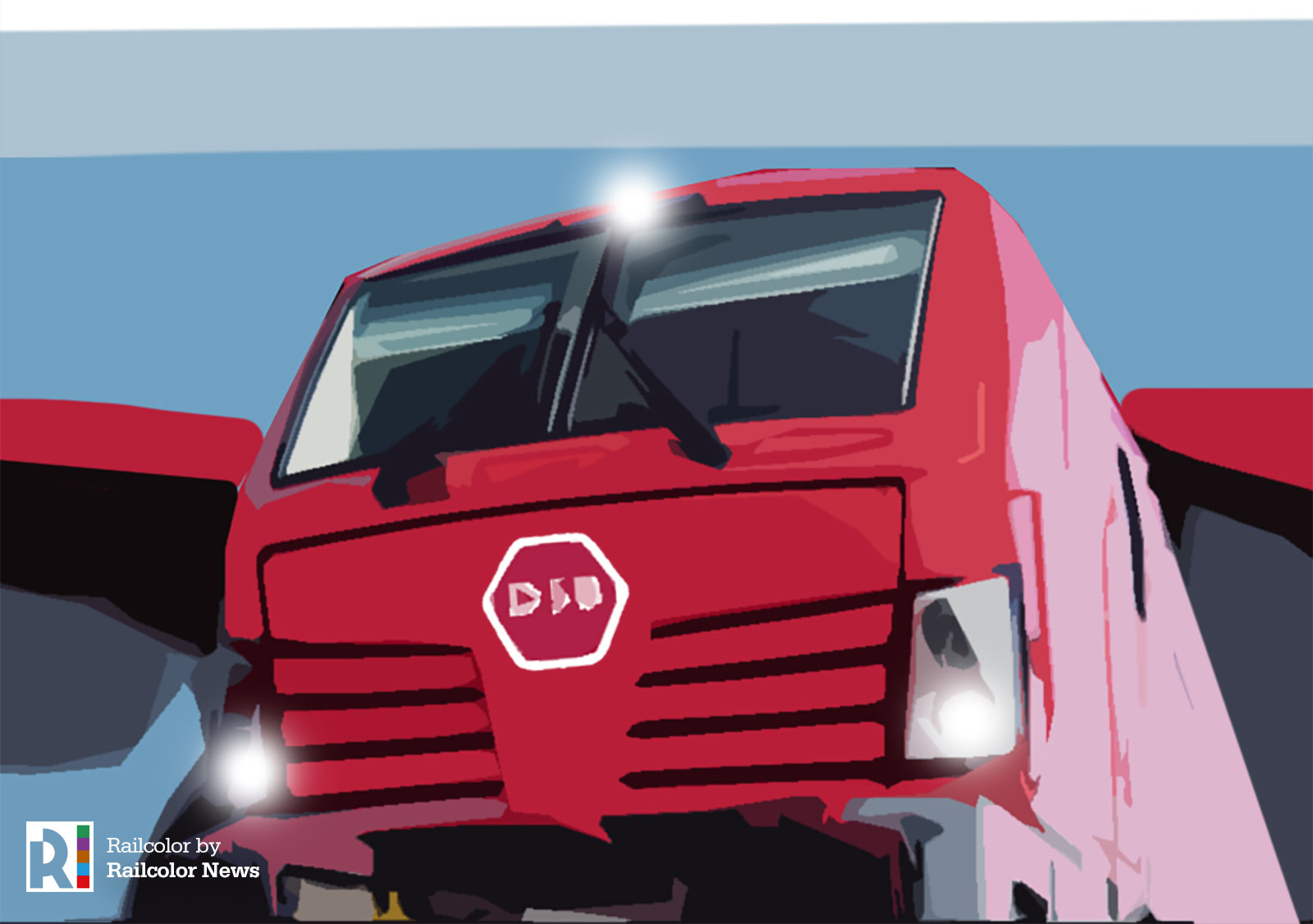 Hector Rail family expansion
Hector Rail is currently actively sharing images of its newest Vectron locomotives on Twitter and Instagram. First recorded last week were 243 109 and 243 111. And what to think about this beautiful shot:
Holzlogistik und Güterbahn Bebra: 187 320 ready for testing
Soon German rail freight operator Holzlogistik und Güterbahn Bebra or HLG will take delivery of TRAXX AC3 locomotive no. 187 320. The company has released a new image of the locomotive now awaiting its first static tests at Kassel:
The new and the old: ÖBB 1293 001 and 1142 678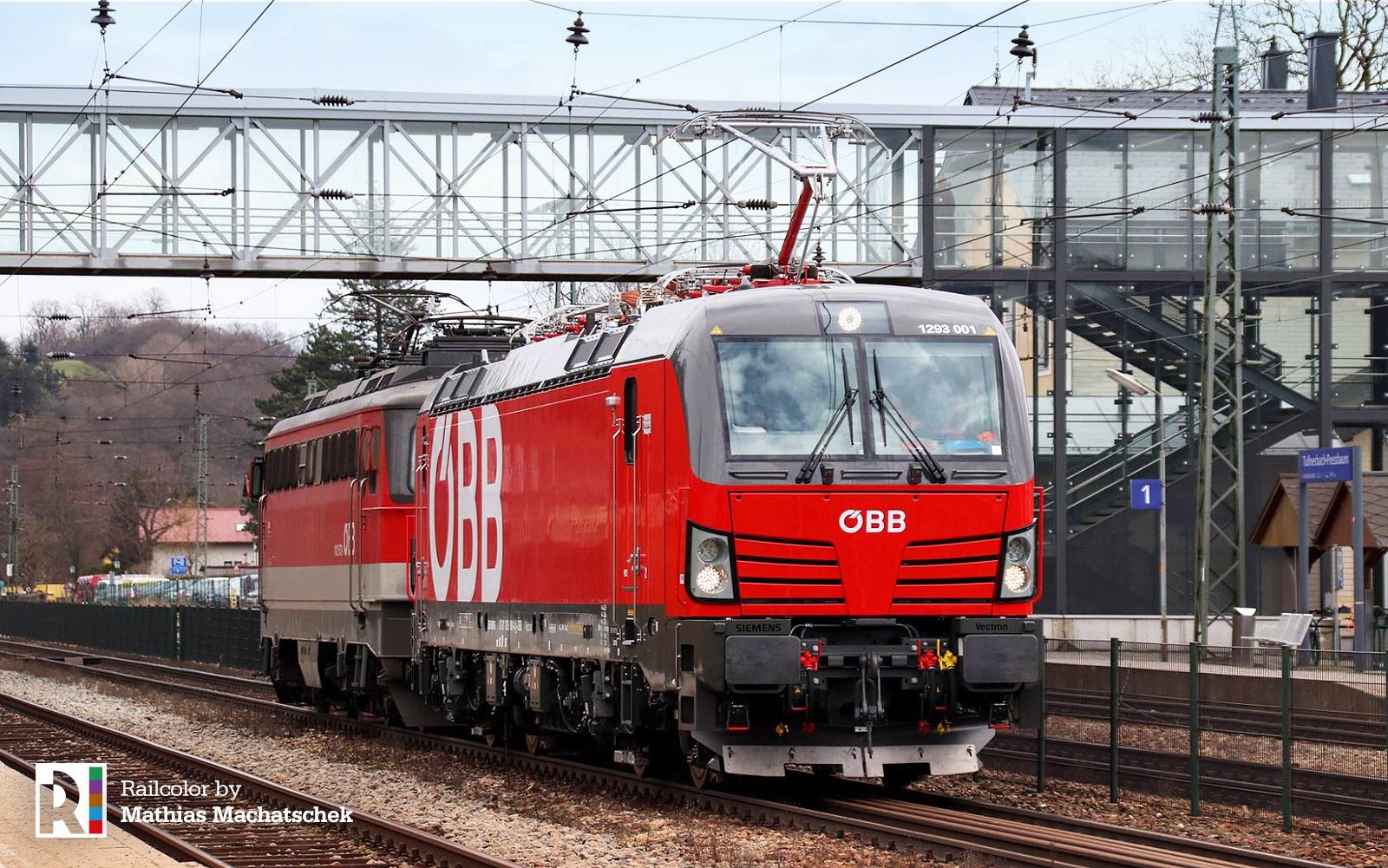 PKP IC hires two Newag Griffin locomotives
PKP IC is the new operator of E4DCUd-004 and -005. The Lotos livery combines very well with the logos. It is a curious development as these locomotives were originally built for another operator, plus that Newag and PKP IC are very close to sign a deal for new Griffin locomotives, but there is no confirmation yet that this has actually happened. Read more
Raildox now has three TRAXX AC3 locomotives
On 09.03.2018, Bombardier handed over the third TRAXX AC3 locomotive to German rail freight operator Raildox. The company now owns 187 317, 318 and 319. Read more here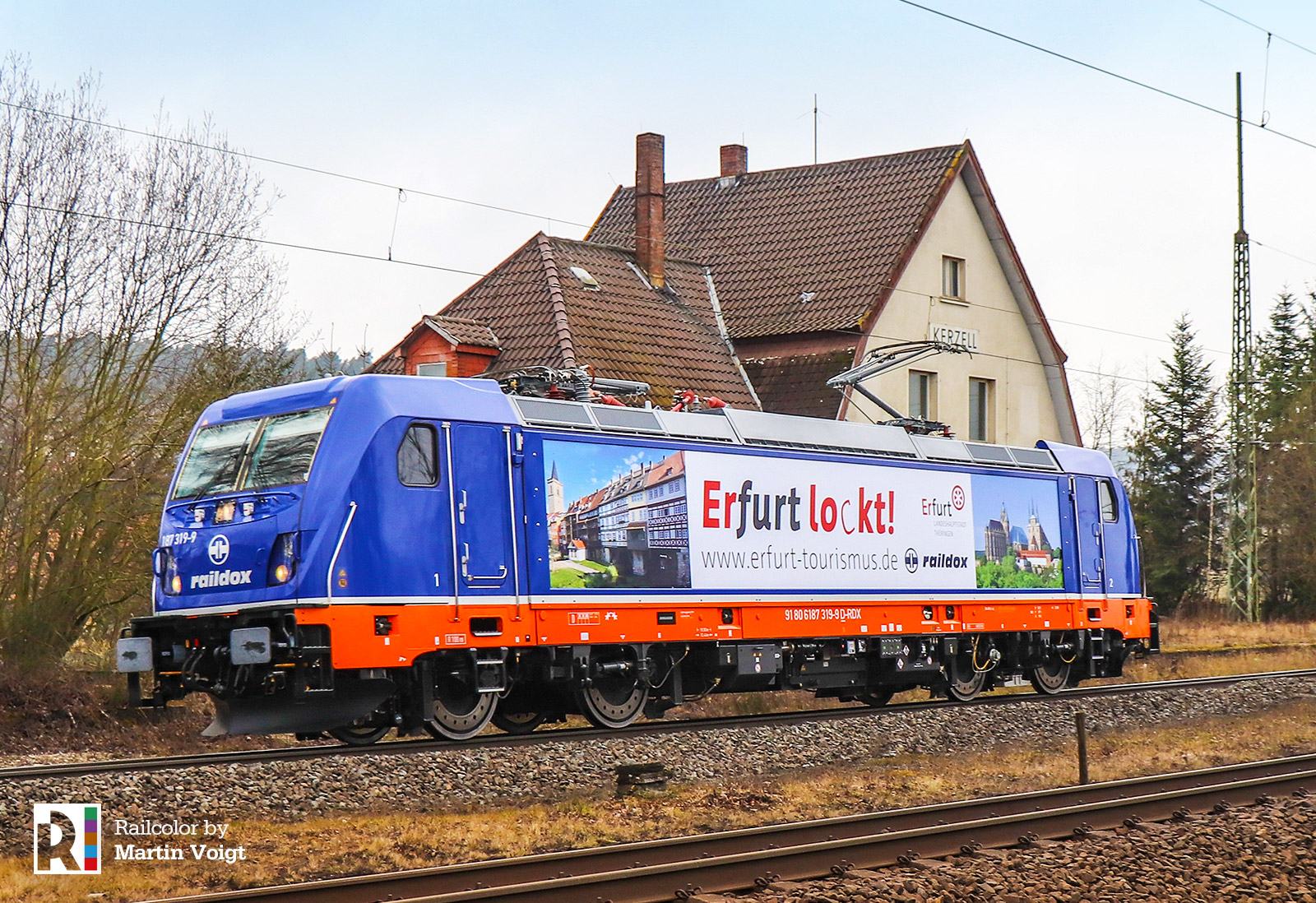 Rail Polska 207E-001: now on public tracks
Prototype locomotive 207E-001 has re-appeared on public tracks, during dynamic trials in the Poznan are. An update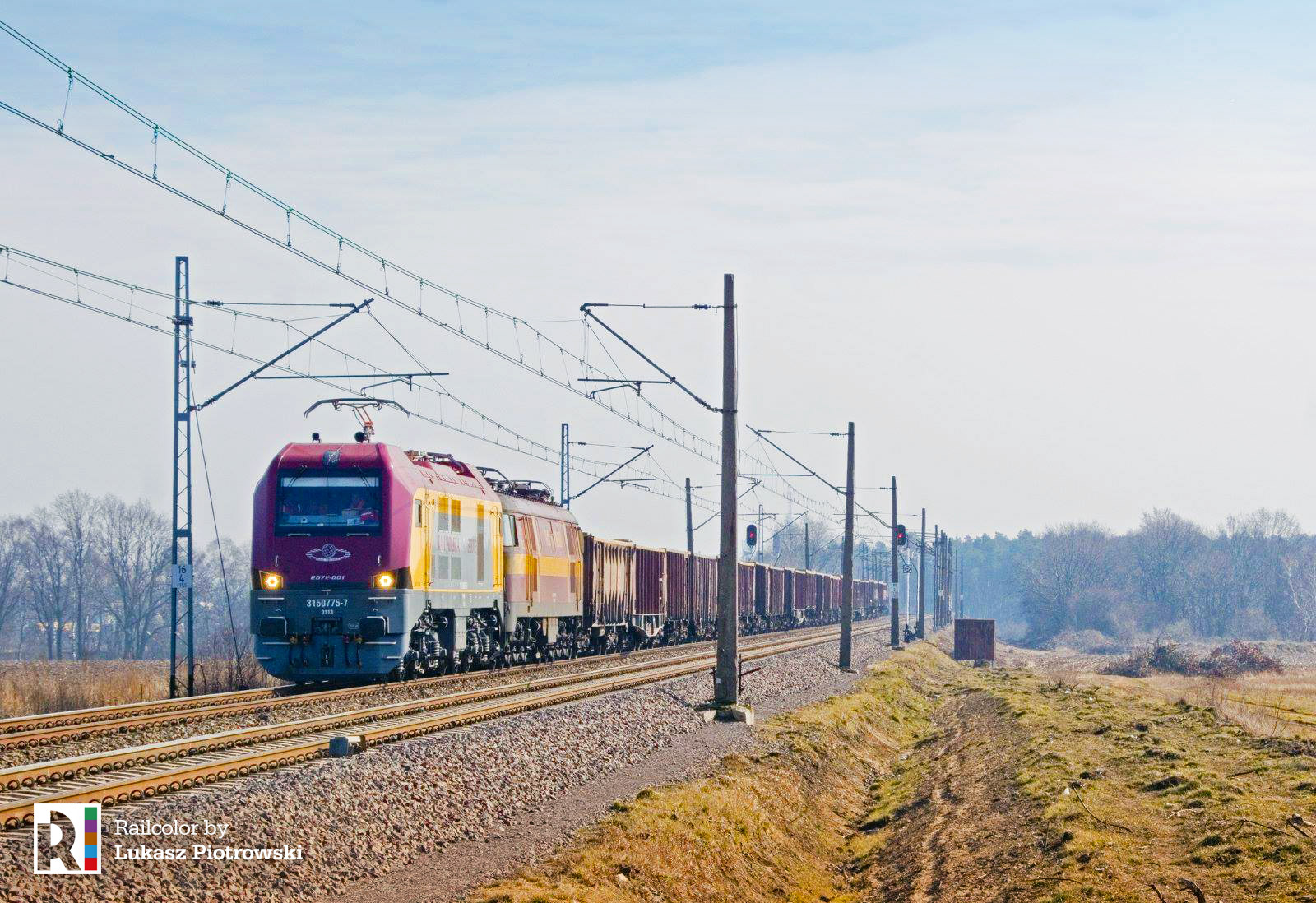 Railpool: 187 002 got a make-over
This is Railpool 187 002 – you most likely have seen it before, but in a different livery. Together with 187 001 and 003 this machine was completed in 2012, having a light blue/silver livery that made it stand out from all other Railpool locomotives. But this has changed. Read more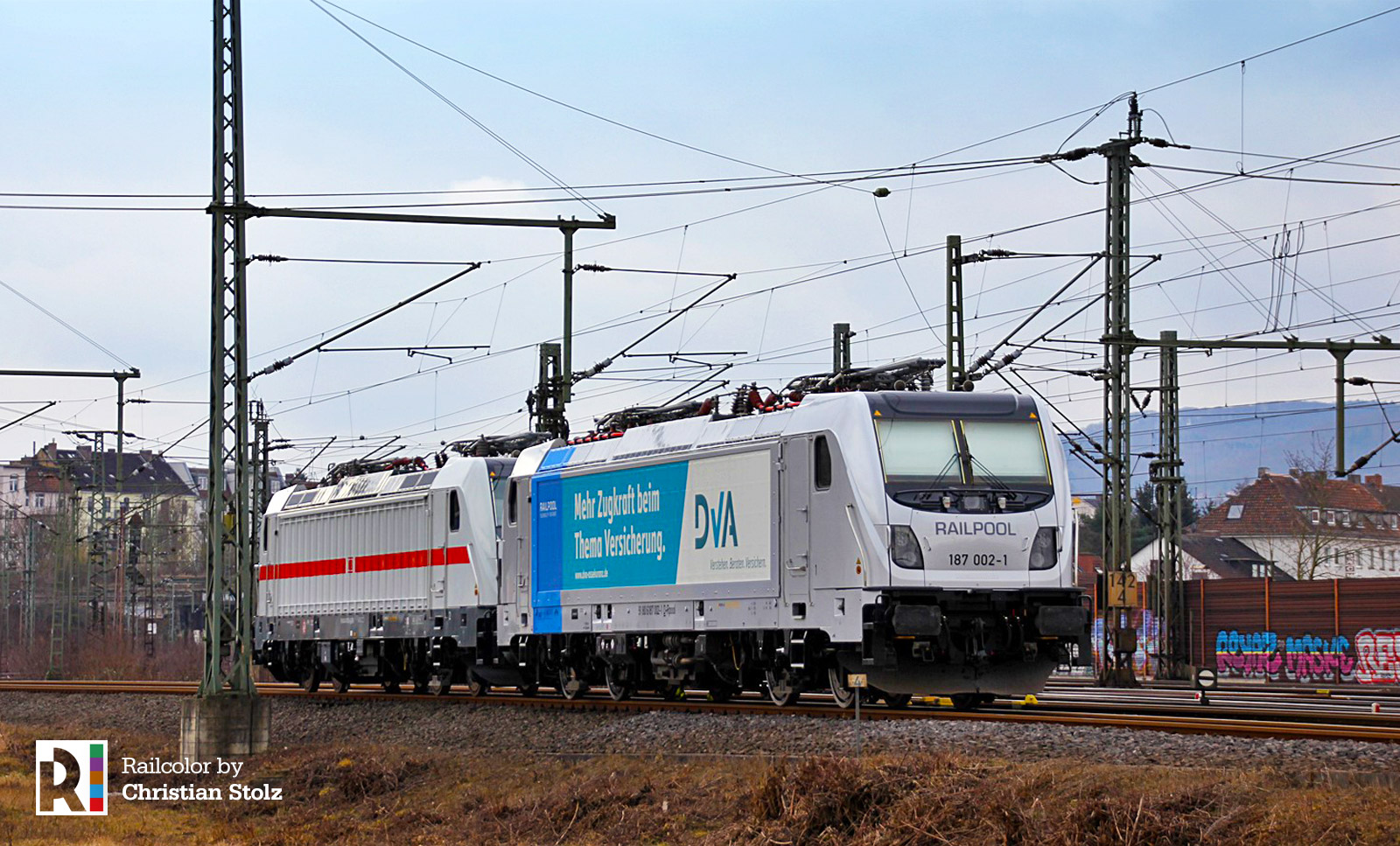 Saving the best for last
Some weeks ago, Siemens decided to send out several locomotives that were already built, but were not due for delivery yet. These were temporarily parked outside Munich to make room for new locomotives. The last machines to return to Munich after being evicted were LokRoll > SBBCI 193 465-468 and Hupac 193 490-491. They came back together on 11.03.2018, resulting in the marvellous picture: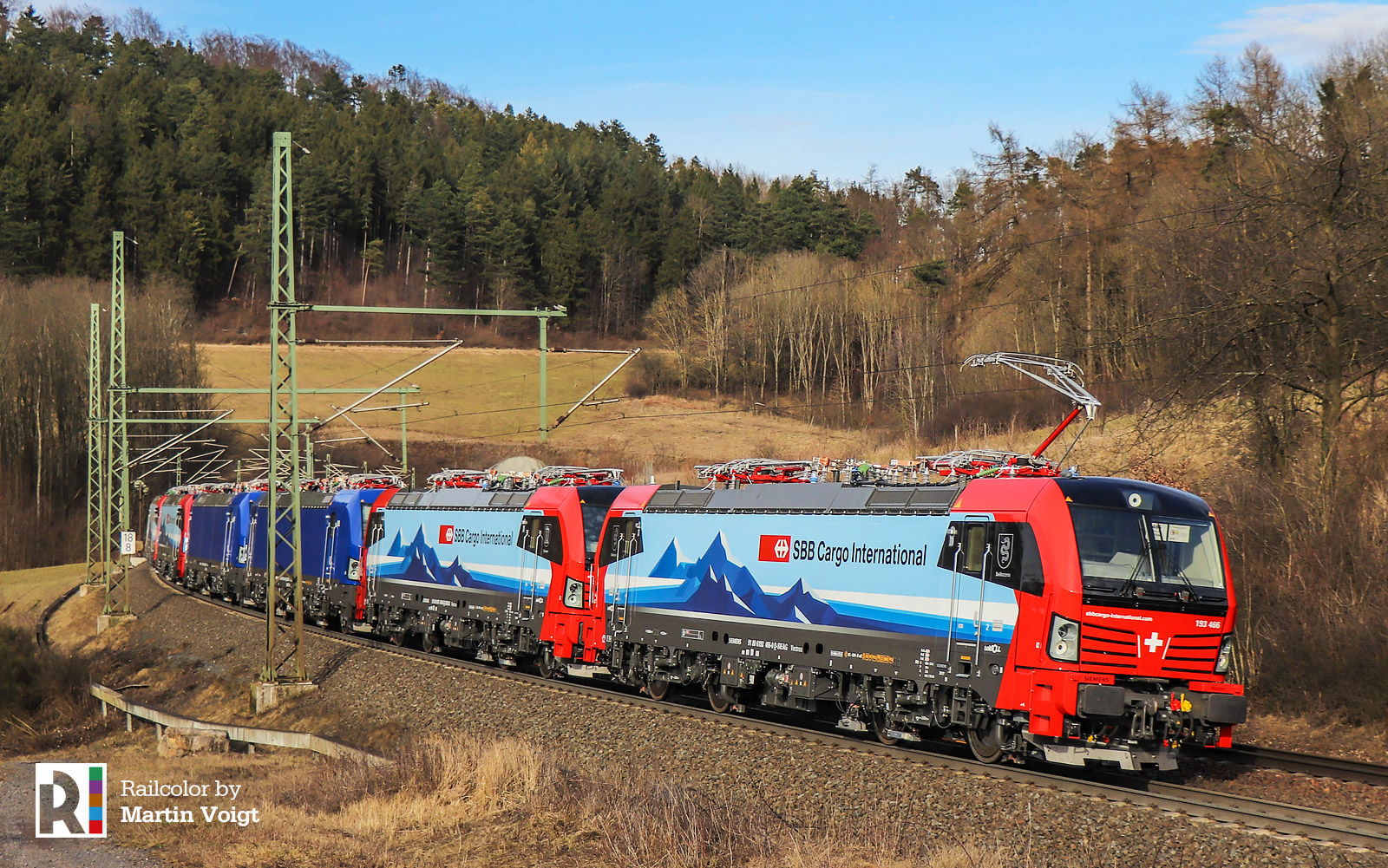 Receive a notification in your email when a new Railcolor Weekly is published! Subscribe to our email list: