On 15.11.2017 we reported about Siemens stock locomotive 193 844 (yep the one from Innotrans 2016) being used in ÖBB passenger service between Linz and Passau (train numbers 5904-1779-5908-1783). The locomotive was then running in push-pull configuration with CityShuttle coaches. Meanwhile Siemens has sent another stock locomotive to Austria for more tests, of which some are done together with 844. All this of course in the light of delivery of the Vectron locomotives to the Austrian state railways, starting in 2018.
Decorations on the 844
Apparently someone involved in the project got very nostalgic and decided to stick an historic 'Pflatsch' logo on one far side of the 193 844. On the opposite side the locomotive sports a name: "August der Starke"
Siemens 193 829 arrives
on 26.11.2017 a second Siemens Vectron locomotive arrived in Austria to join the 844. The 193 829 is a new locomotive with DE/AT/CH/IT/NL package. It was first taken to Vienna.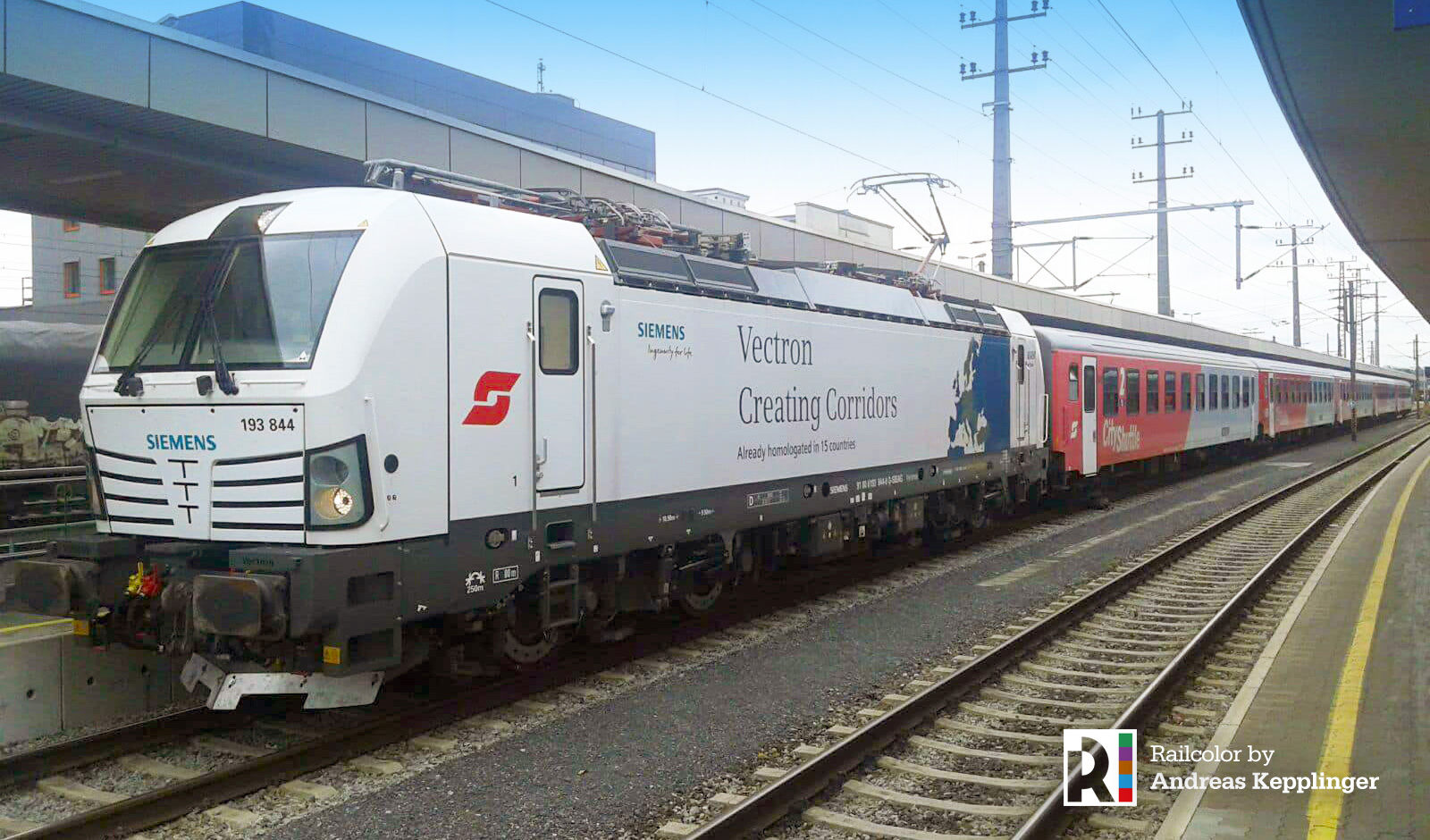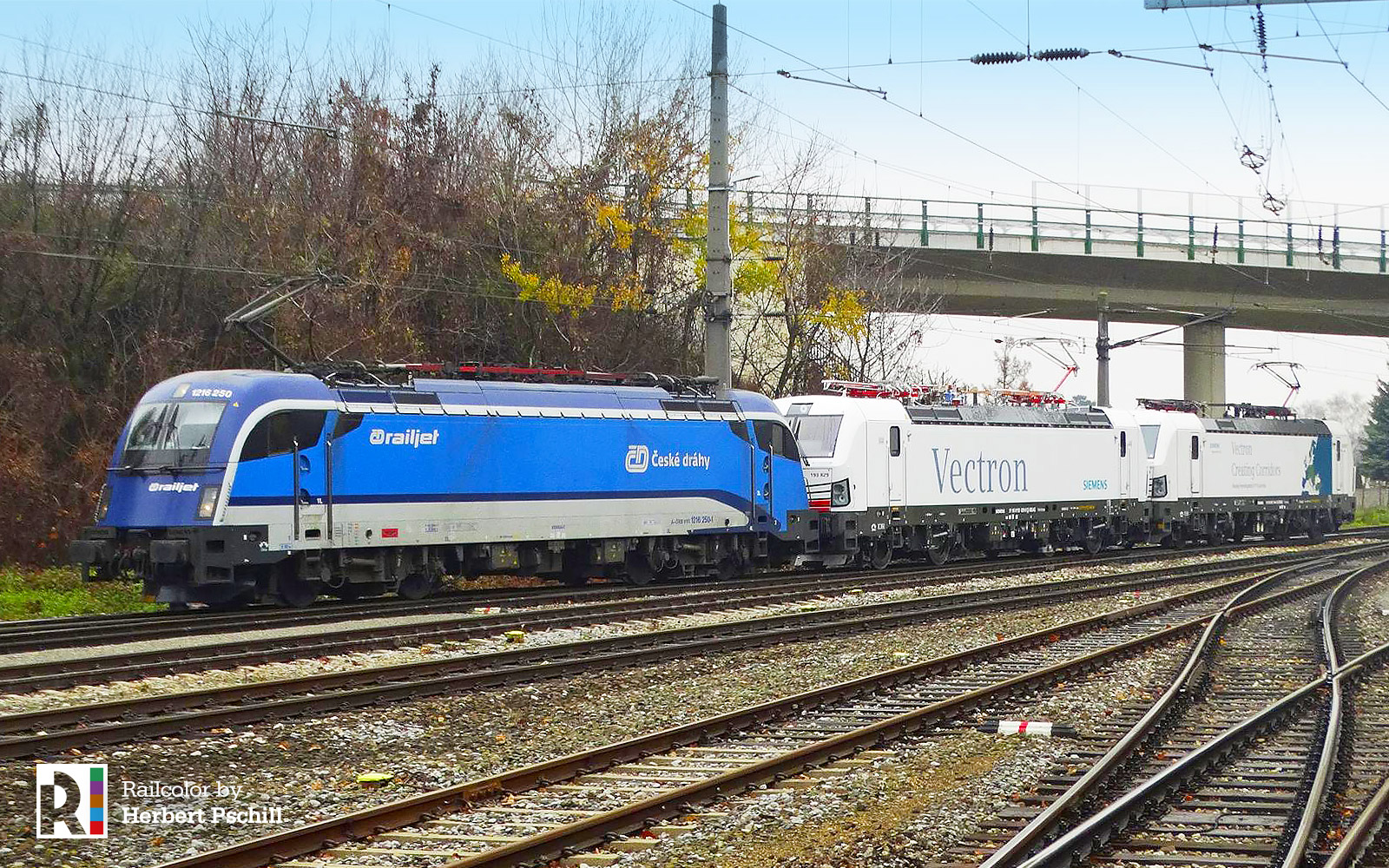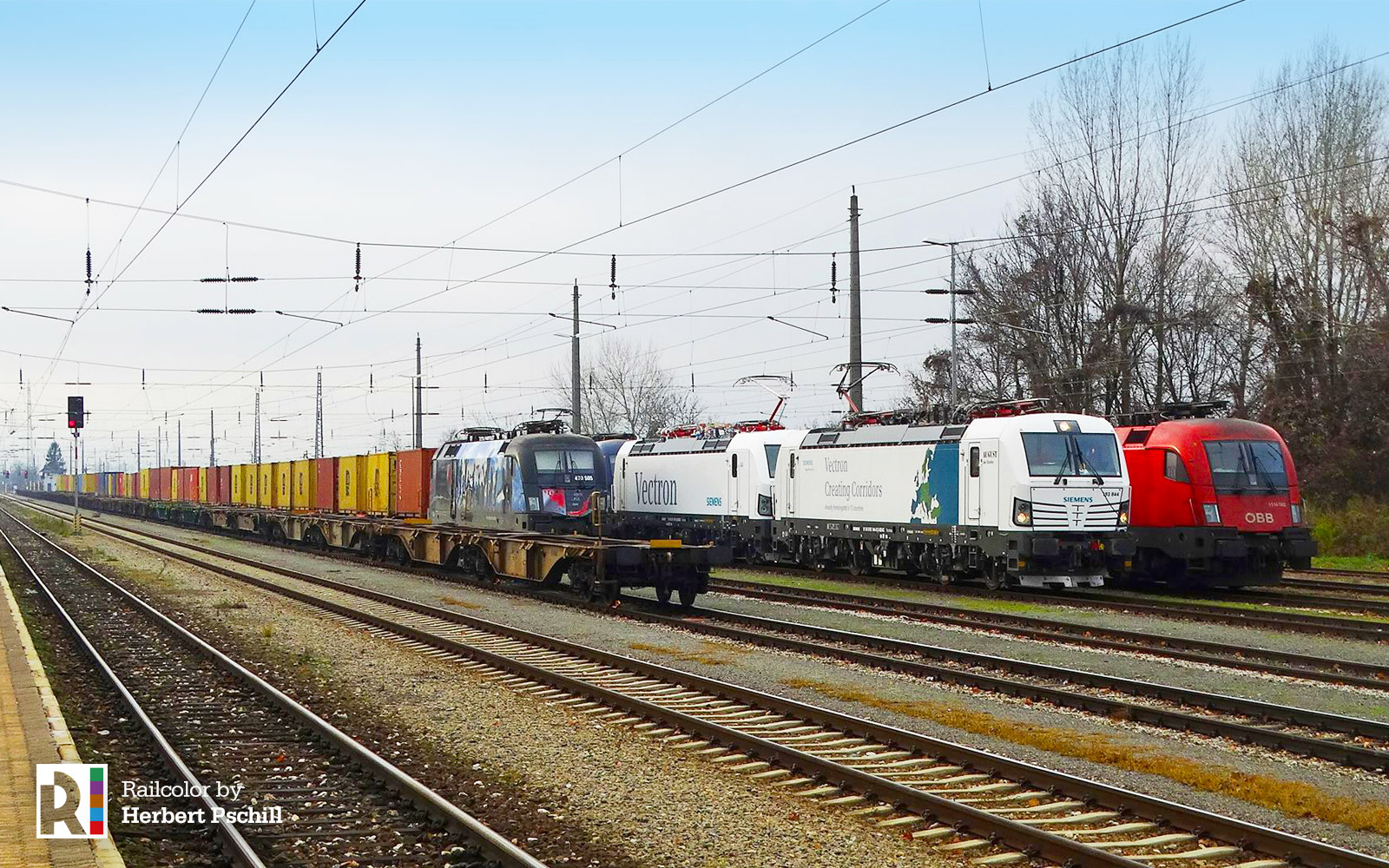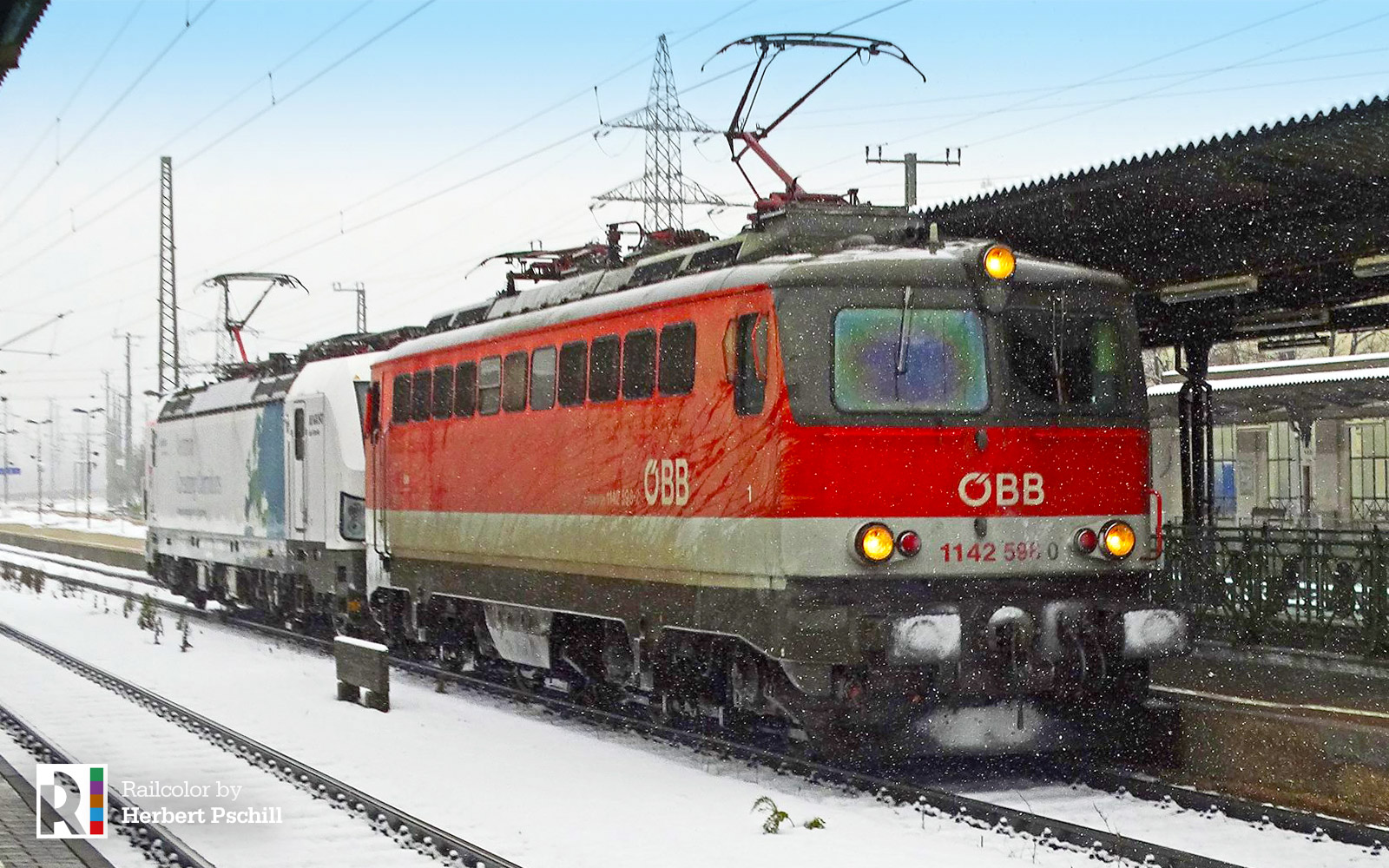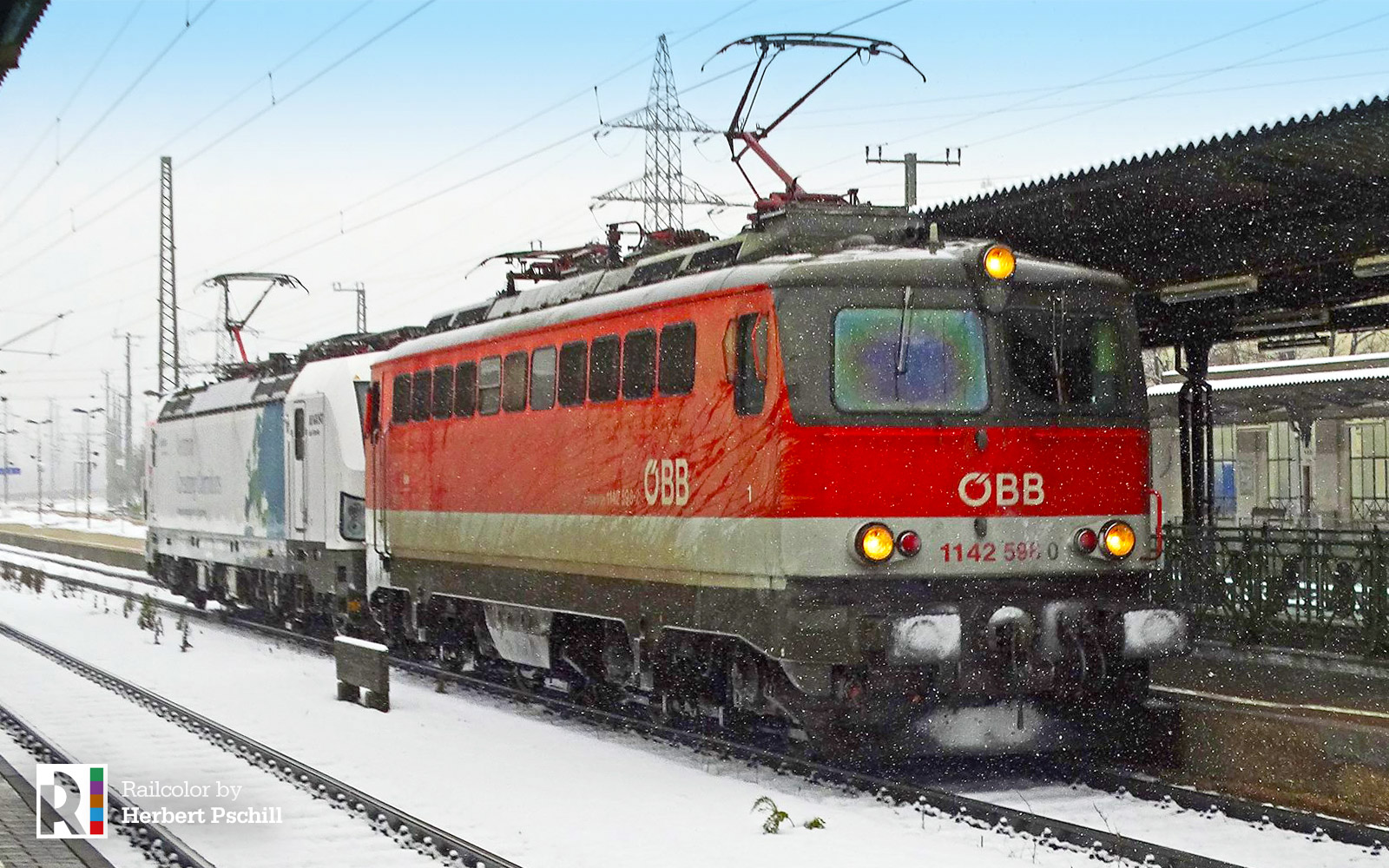 The Austrian railways are eagerly waiting for the new Vectron electrics. Starting in the summer of 2018, thirty new multi system locomotives will be delivered.