Recently, one of ELL's Vectrons which is currently hired to ecco-rail, made an appearance with a new livery. The electric locomotive can now be seen sporting the branding of BR International Consulting Services.

193 202 was selected for this advertisement motif. On 17.07.2020 it made an appearance in Emmerich and Krefeld (DE) with a pocket car train: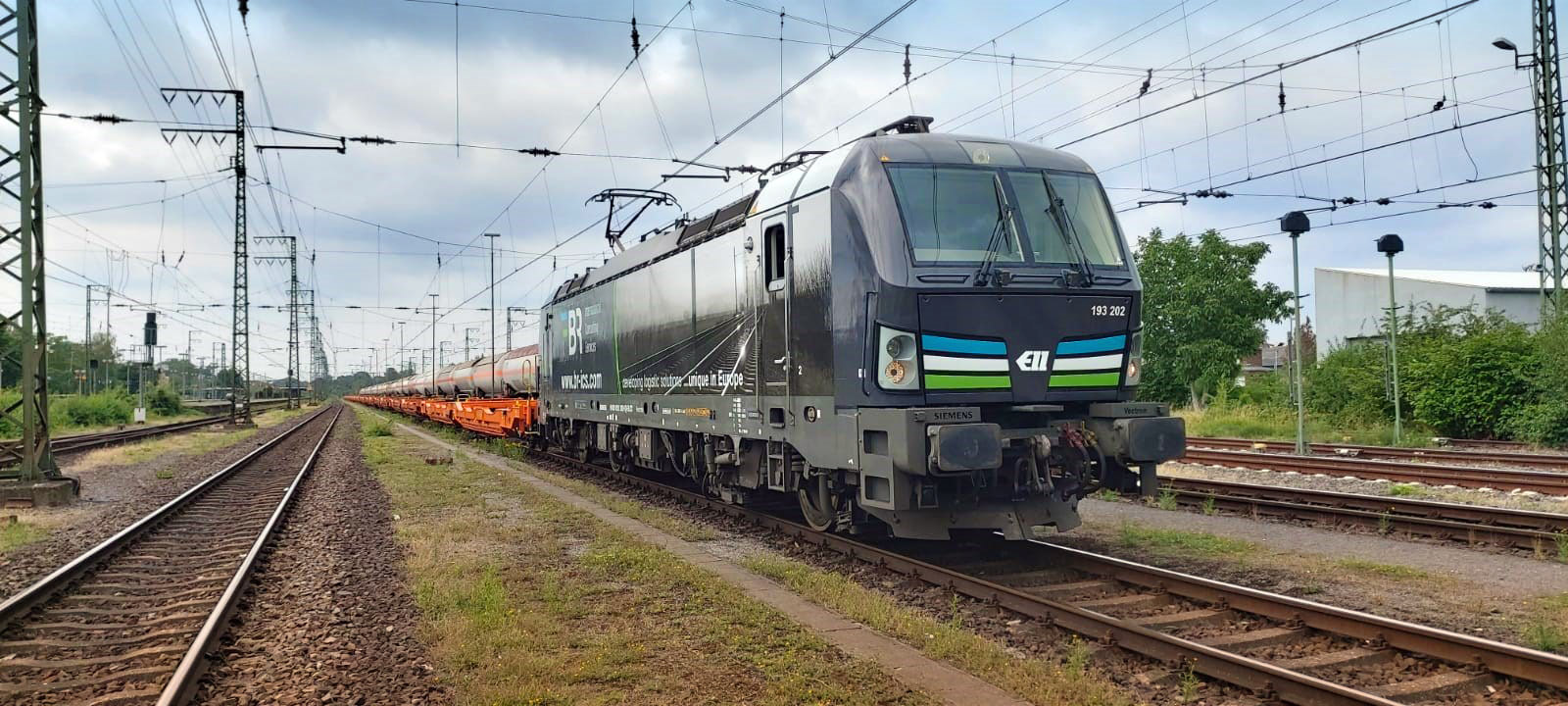 The livery
The main theme of the livery is a monochrome image, featuring sunshine reflections above the rails. And then we have the BR ICS logo, which adds some color to the composition, with blue and green being the accents – also featured on the front of the locomotive. Finally, a slogan hints to what BR ICS' business is: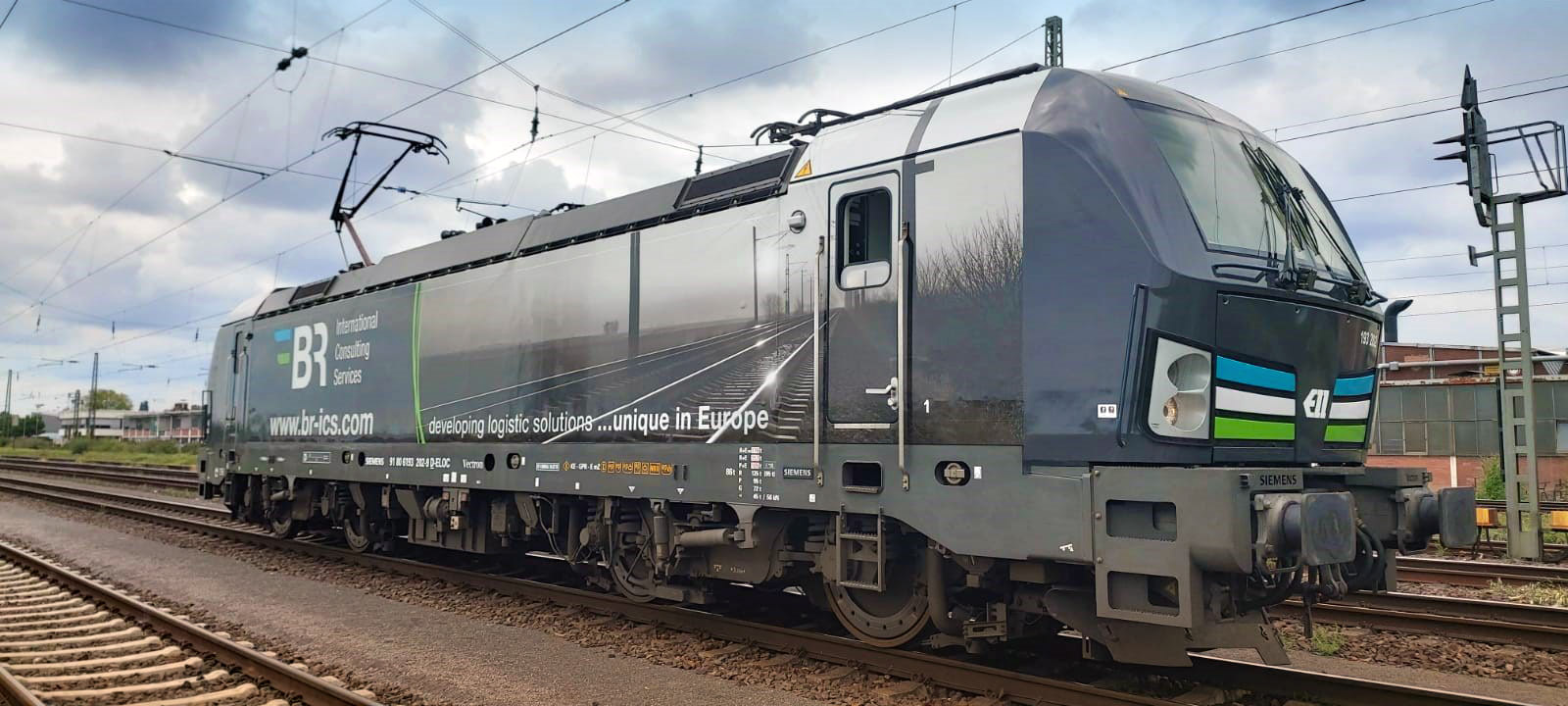 About BR ICS
BR International Consulting Services (ICS) provides consulting services in the field of railway vehicle homologation and load securing of military vehicles. The logistics company is based in Vienna, Austria.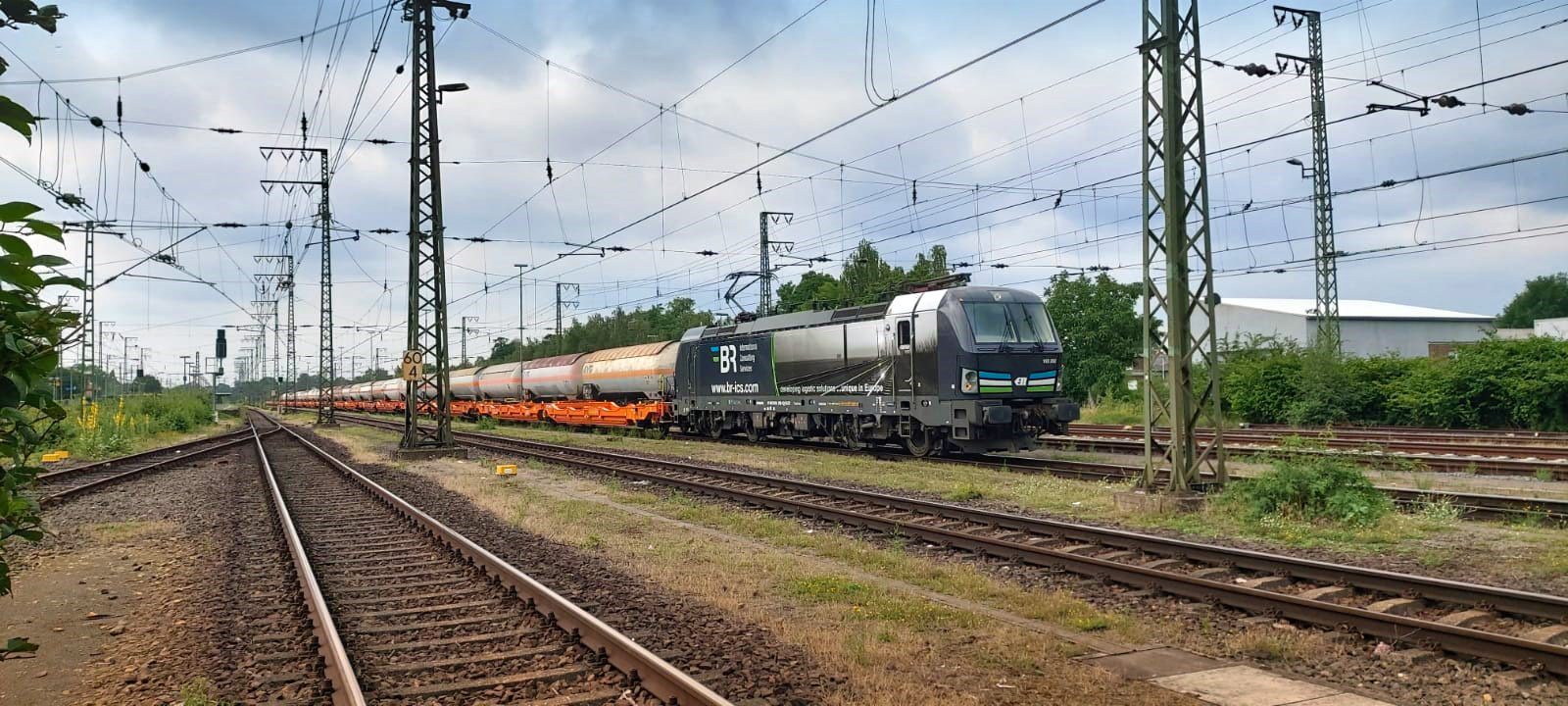 About 193 202
Sub-type: Vectron AC;
Built Year: 2015;
NVR-Number: 91 80 6193 202-9 D-ELOC;
Works number: 21975;
Country package: DE-AT-HU-RO;
Previously hired by: WLC.
[Data] European Locomotive Leasing (ELL)
Curious to find more information about the ELL Vectron fleet? Check out our [Data] article below: