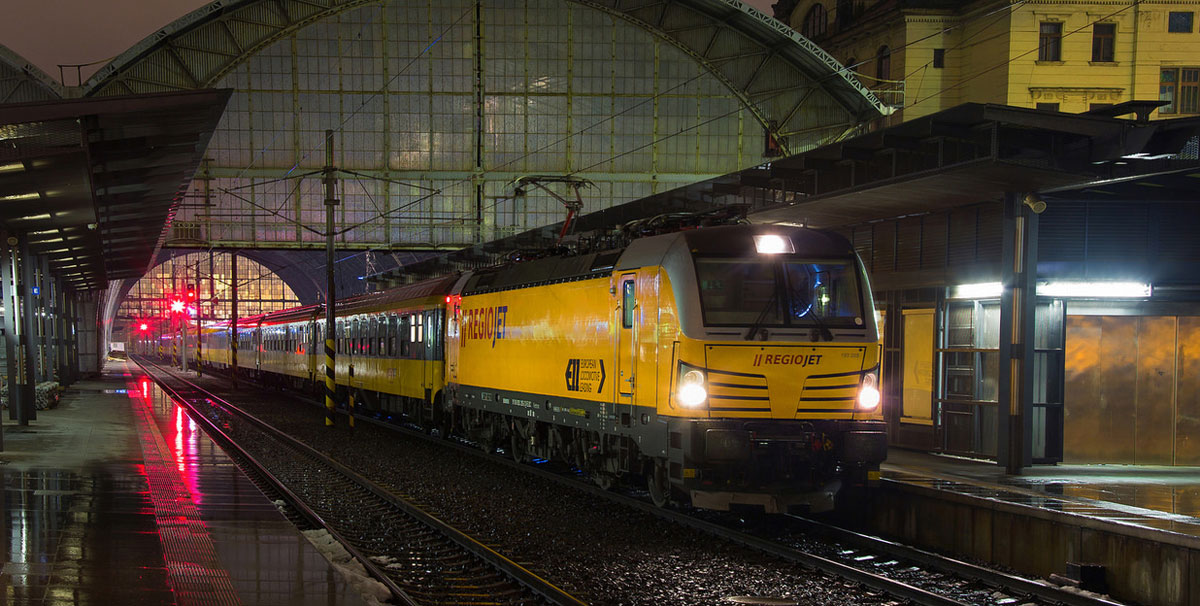 In December 2017, RegioJet plans to introduce new long-distance intercity trains connecting Prague, Brno with Vienna. The open-access operator wants to make Austria its third home-market, next the Czech Republic and Slovakia.
Four times a day, in both directions, RegioJet will offer an intercity service on the route Vienna – Břeclav – Brno – Prague v.v. RegioJet states its prices will be the 'best in the market'. RegioJet will offer its "all-inclusive" on-board services such as free of charge hot beverages, an internet connection, and papers/magazines.
The new intercity services will be operated in co-operation with an Austrian partner company: the Graz-Köflacher Bahn und Busbetrieb GmbH (GKB) from Graz (AT). The GKB will be the exclusive partner of RegioJet in the Austrian market. In the near future, RegioJet and GKB want to further expand their activities in Austria.
RegioJet is not new in Austria. It is already partner of Vienna's international airport in offering bus connections to the Czech Republic and Slovakia.
On 18.04.2017, RegioJet announced the acquisition of new rolling stock to support its international expansion. The first new locomotives will arrive before December 2017.