Last year FlixMobility, mother company of Flixbus, flirted with railway operation for the first time. It decided to take over Locomore's Stuttgart – Berlin train services (together with LeoExpress from the Czech Republic) after this company ran out of money.
Now we can say this has been a 'test case' to FlexMobility to experience whether or not railway operation is profitable for FlixMobility and if trains complement the company's bus network in Germany. It does, which we conclude from these new plans:
Advert: Railcolor is powered by:
On 23.03.2018 FlixTrain will start its first 'green' train service connecting Köln and Hamburg via Düsseldorf, Essen and Osnabrück on Thursday to Tuesday Monday. In the holiday season extra services may be offered. The train will also stop at Gelsenkirchen and Münster. Tickets are already available. This service will be set-up in cooperation with BahnTouristikExpress (BTE).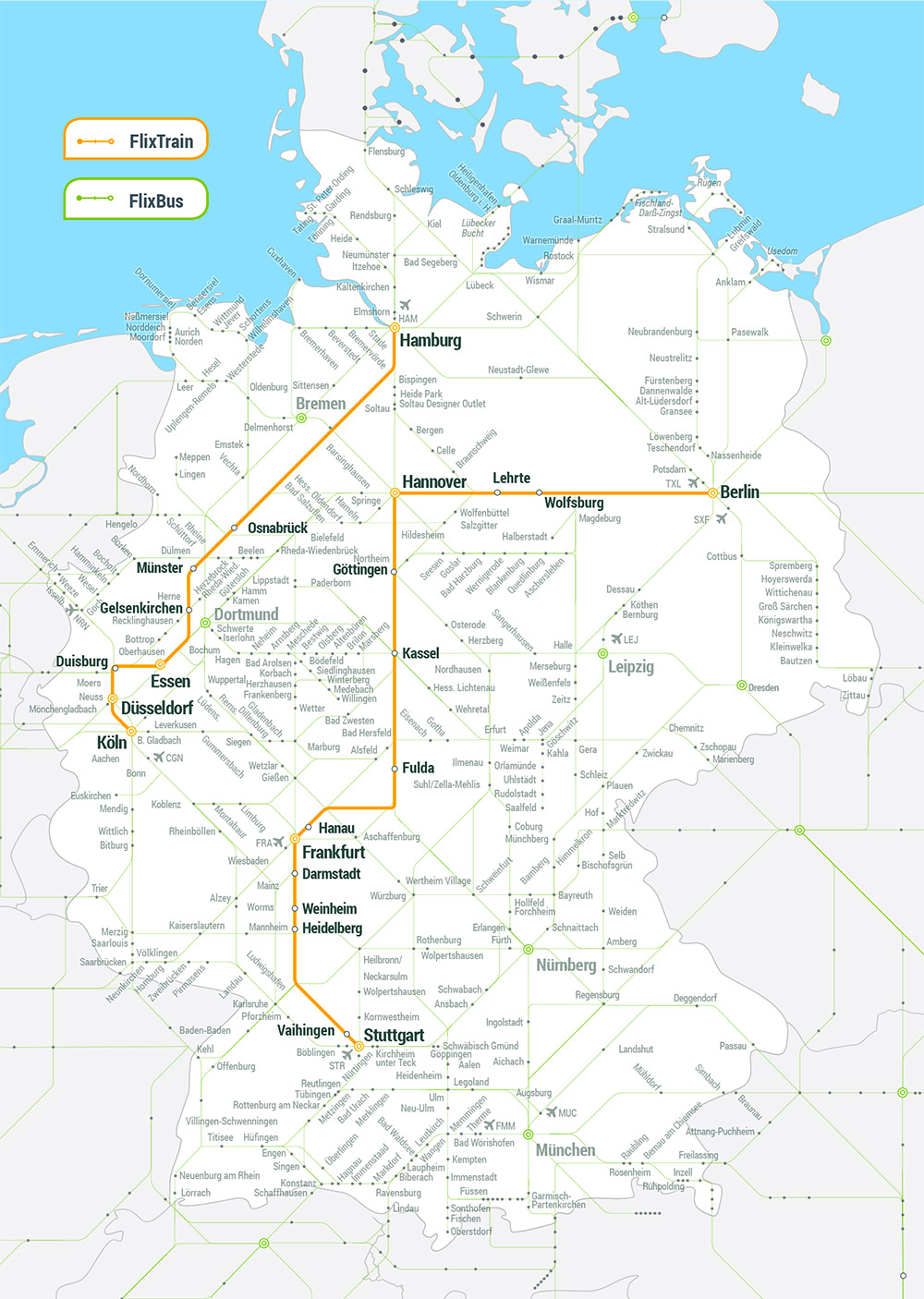 [Update] The 'new' green service Köln – Hamburg is of course the hkx service in which FlixMobility is also participating since last year. These trains will run under the designation 'FLX20'.
In April also the Locomore service Stuttgart – Berlin will be rebranded as 'FlixTrain'. Two extra daily services will be added here. On this line LeoExpress will stay responsible for train operation. FlixMobility purely focuses on planning, marketing and ticket sales, and partners up with local operators for the train services, similar to its FlixBus concept.