Locomore is in the picture lately, but there is still that other private long-distance train operator in Germany: Hamburg-Köln-Express GmbH (HKX). This company now has announced that is will stop all its trains services from 04.10.2017 until 09.12.2017.
HKX is currently operating long-distance trains between Hamburg-Altona and Cologne main station. These trains will be stopped for a period of two months. With the introduction of the new time table on 09.12.2017, the private long-distance services will be resumed.
HKX states the 'break' is necessary so the company can 'adapt its services to the wishes of its customers better, resulting in more attractive offerings for 2018. These plans will be announced during the next months.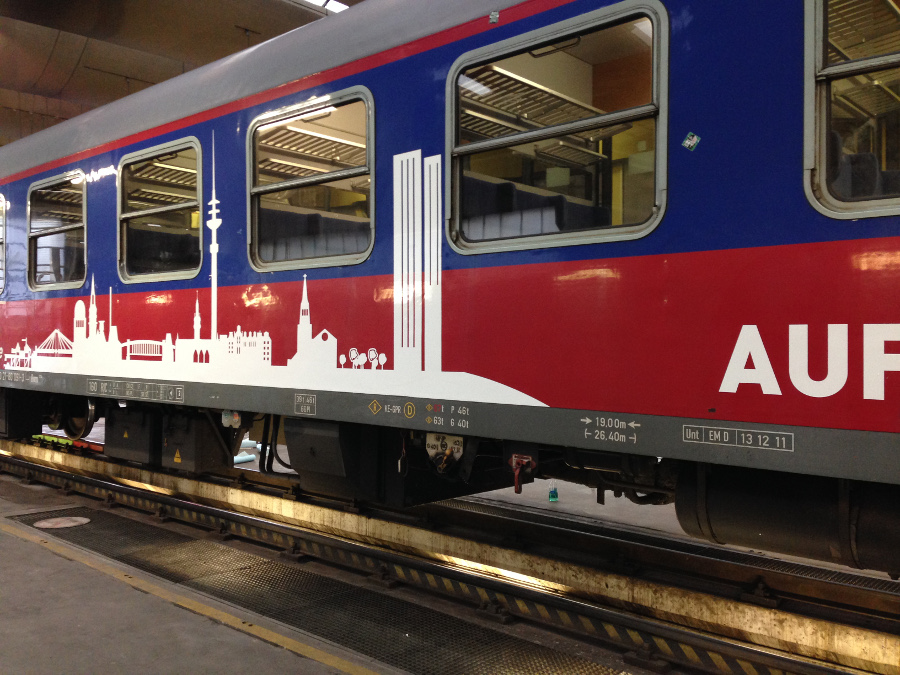 Currently HKX is working together with BahnTouristikExpress (BTE) for the operation of its trains. Since 2016 coaches of the type 'UIC-Z'or 'Bom' are being used, coming from BTE. They are painted blue and red and have white HKX stickers. There is only one 'class' in the train: Basic.
This year different types of locomotives have been used to pull the HKX train. MRCE lease locomotive no. ES 64 U2-034 was (and now again) is the standard. Earlier this year we have also seen BTE 110 491, TRI 110 469 and 120 205 hired from DB Fernverkehr being used for HKX services.