The Railcolor News Expert subscribers read about it first: A unique double-deck train can be seen operating as RegionalExpress no. 44 in Nordrhein-Westfalen. Now, we can see it in action.
We thank Achim Scheil and Tobias Peters for sharing their pictures with us.
First up, a view of the train through the lens of Tobias Peters, as seen in Duisburg Rheinhausen on 07.02.2020: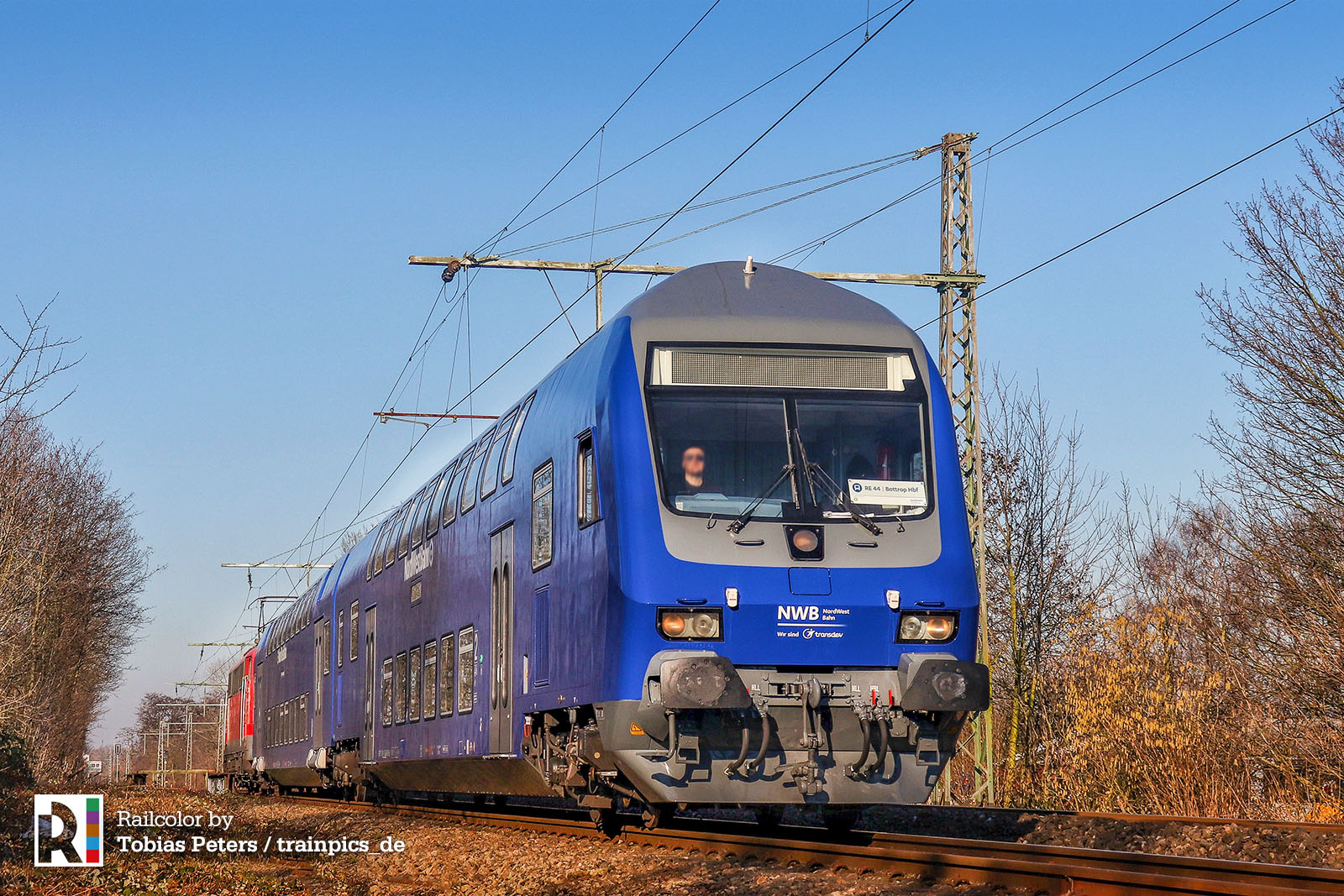 And Achim Scheil captured it at Rheinhausen station the same day: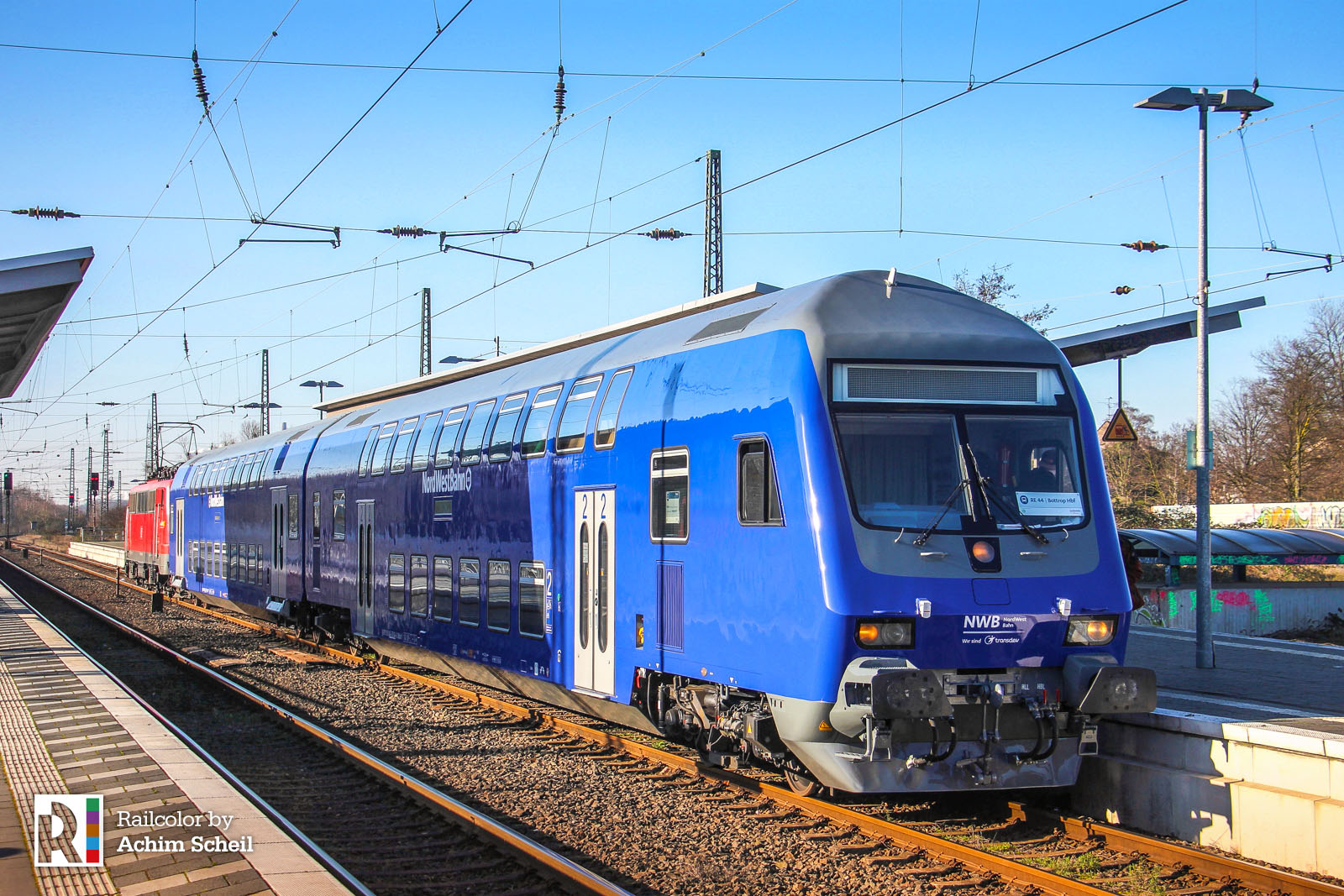 But let's not leave this article entirely 'blue'. A red modern classic was pushing the train at the back. This is the "bwegt" 111 067, hired by Lok-Partner Betriebsgesellschaft from DB Regio: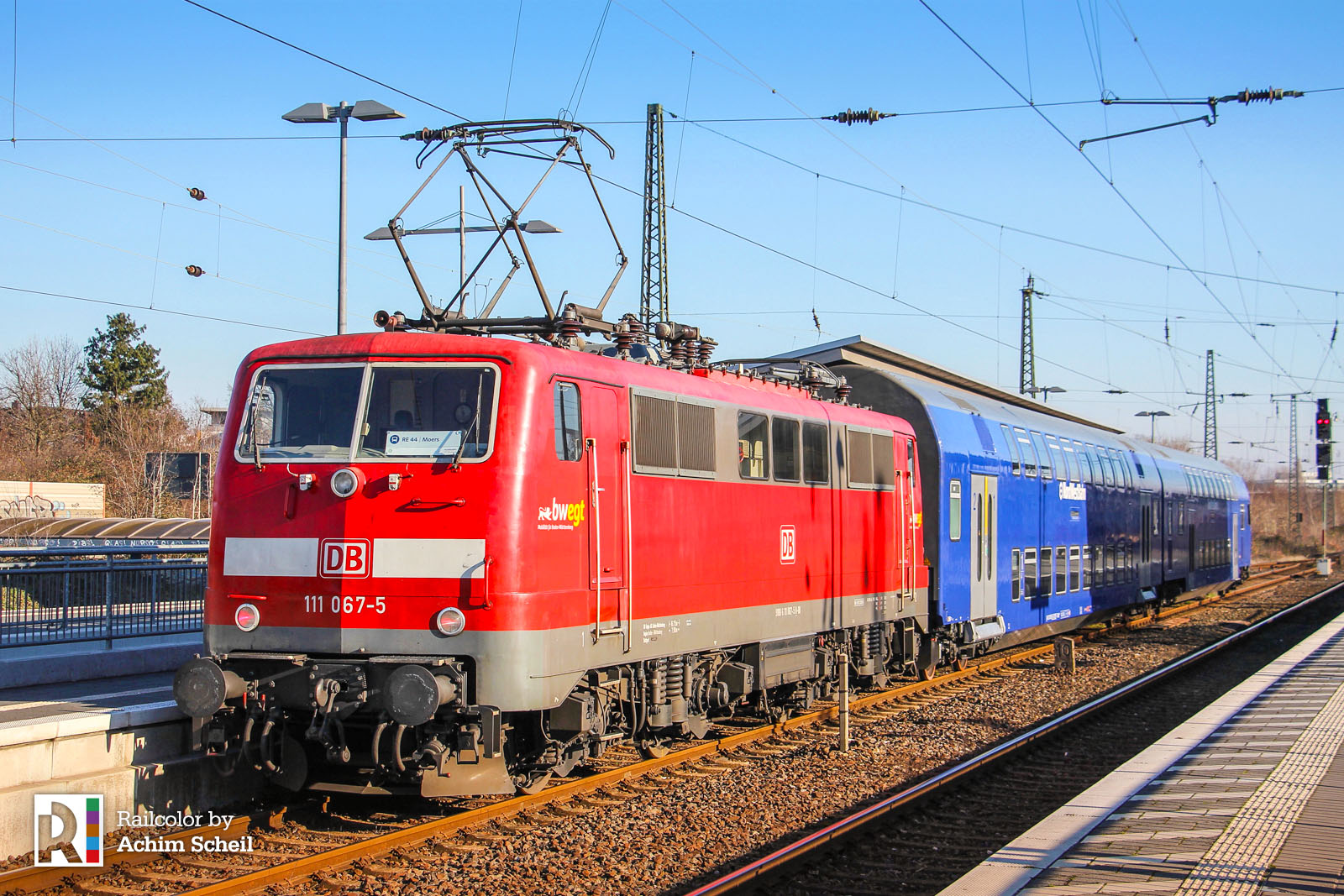 Currently, the train features two Dosto cars, series 761 and 755.3, plus a Class 111 electric locomotive.