FlixBus and LeoExpress make it possible: the resurrection of Locomore. This German start-up company introduced a privately operated, long-distance train service in December 2016, but had to file for insolvency after only five months of commercial operation.
As of this week, Flixbus is offering ultra-cheap tickets for the Locomore route Berlin-Stuttgart via all its sales channels. Flixbus will resume rail operation as of 24.08.2017 in cooperation with private rail operator LeoExpress from the Czech Republic, which will be responsible for the operation of the trains. Like before, there will be four trains per week:
Berlin – Stuttgart on Monday to Thursday
Stuttgart – Berlin on Thursday to Monday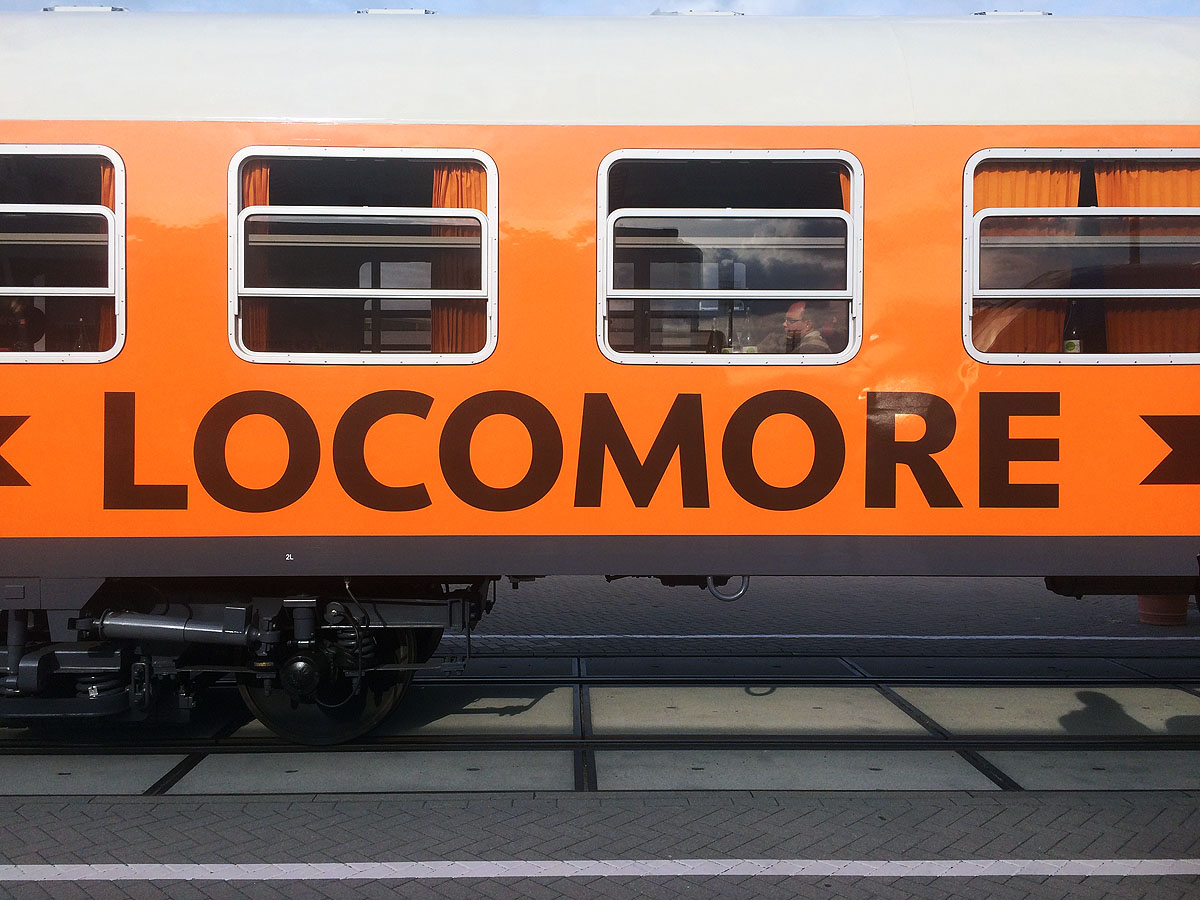 Flixbus and LeoExpress expect that by combining their train and bus services, they will attract many new customers for the train service that will call at cities such as Hannover, Frankfurt or Heidelberg. FlixBus is already cooperating with Westbahn in Austria and KVB (Cologne) in Germany so it can offer a multimodal transport solution to its customers.
The Berlin-based startup Locomore was founded in 2007 and started its first revenue service connecting Stuttgart with Berlin on December 14, 2016, thanks to crowdfunding. In May 2017 the competitor of Deutsche Bahn had to file for insolvency and had to stop its train operation on 12.05.2017. During these five months, Locomore trains had transported about 70.000 passengers, but this was not enough to generate enough income to cover the costs. Locomore customers that still had a ticket but could not use it anymore, are now offered free tickets to be used on the Flixbus and LeoExpress networks.
Railcolor: Flixbus is solely focusing on marketing, pricing and customer care. Leo Express' new daughter company for Germany will be responsible for the train service execution. The name 'Locomore' is kept for now.
In the five months Locomore was active, Hector Rail locomotives were used to pull the trains (we have seen Hector Rail 242.517 and ES 64 U2-034 hired from MRCE). There were/are eight coaches in the orange Locomore livery, in three different types, all hired from SRI RailInvest.