Alstom has delivered the first overhauled BB36000 locomotive out of a total of 7 vehicles covered by a mid-life overhaul contract signed on 22 April 2016. The contract was later supplemented in June 2017 with 23 additional locomotives of the same type. The BB36000 locomotives are under the responsibility of the Services team of Alstom's site at Belfort.
The BB36000 locomotives were designed and manufactured at the Belfort site. They entered service from 1996 onwards and have covered nearly 2 million kilometres to date. With this new contract, Alstom is helping its customer Akiem to optimise the lifespan its locomotives by extending their service life by 15 years.
The maintenance operations cover all the 10, 15 and 20-year interventions in the context of a mid-life review. The entire locomotive is overhauled, including the bogies, obsolescence monitoring, the repair of parts and the modernisation of the drivers' cabins. These operations are being carried out with the contribution of Alstom's sites at Le Creusot (for the bogies), Ornans (for the traction engines), Tarbes (traction systems), Villeurbanne (for the electronics) as well as a network of external subcontractors. The locomotives are fully repainted in identical fashion to restore their original external livery.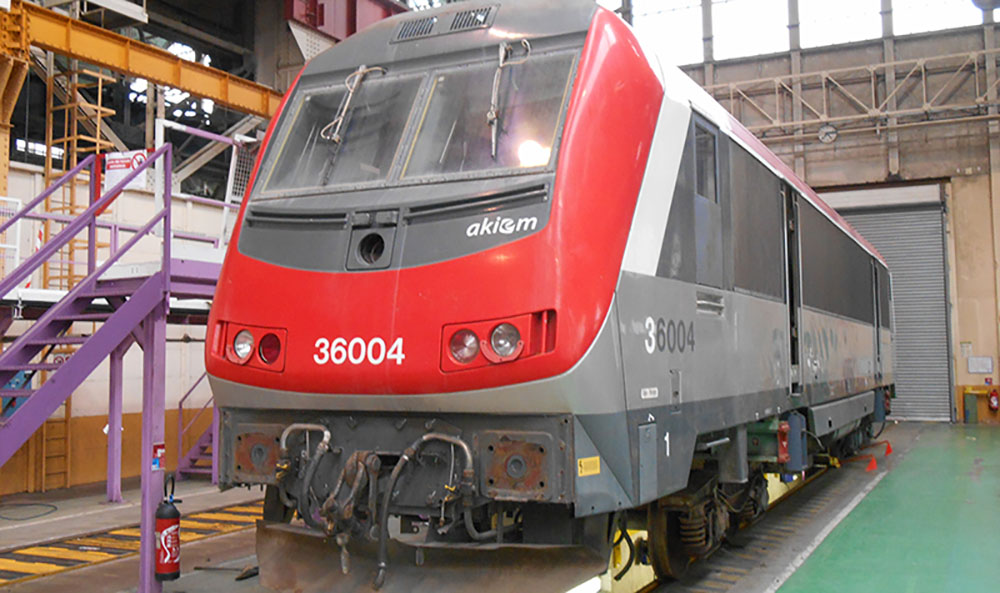 At Alstom's site in Belfort, a multidisciplinary team of about twenty people (cable fitters, pneumatics experts, assemblers, painters, metalworkers…) are involved in the project, which calls for various skills (engineering, industrialisation, purchasing, logistics, production, testing…).
"The delivery of the BB36000 locomotive in line with the schedule and level of quality required by our customer Akiem is due to the Belfort Services team's expertise. This first success confirms our desire to develop the maintenance activities of the Belfort site through an increase in activities and skills and to turn the Belfort site into a European centre of reference for locomotive maintenance," said Jean-Baptiste Eyméoud, President of Alstom in France.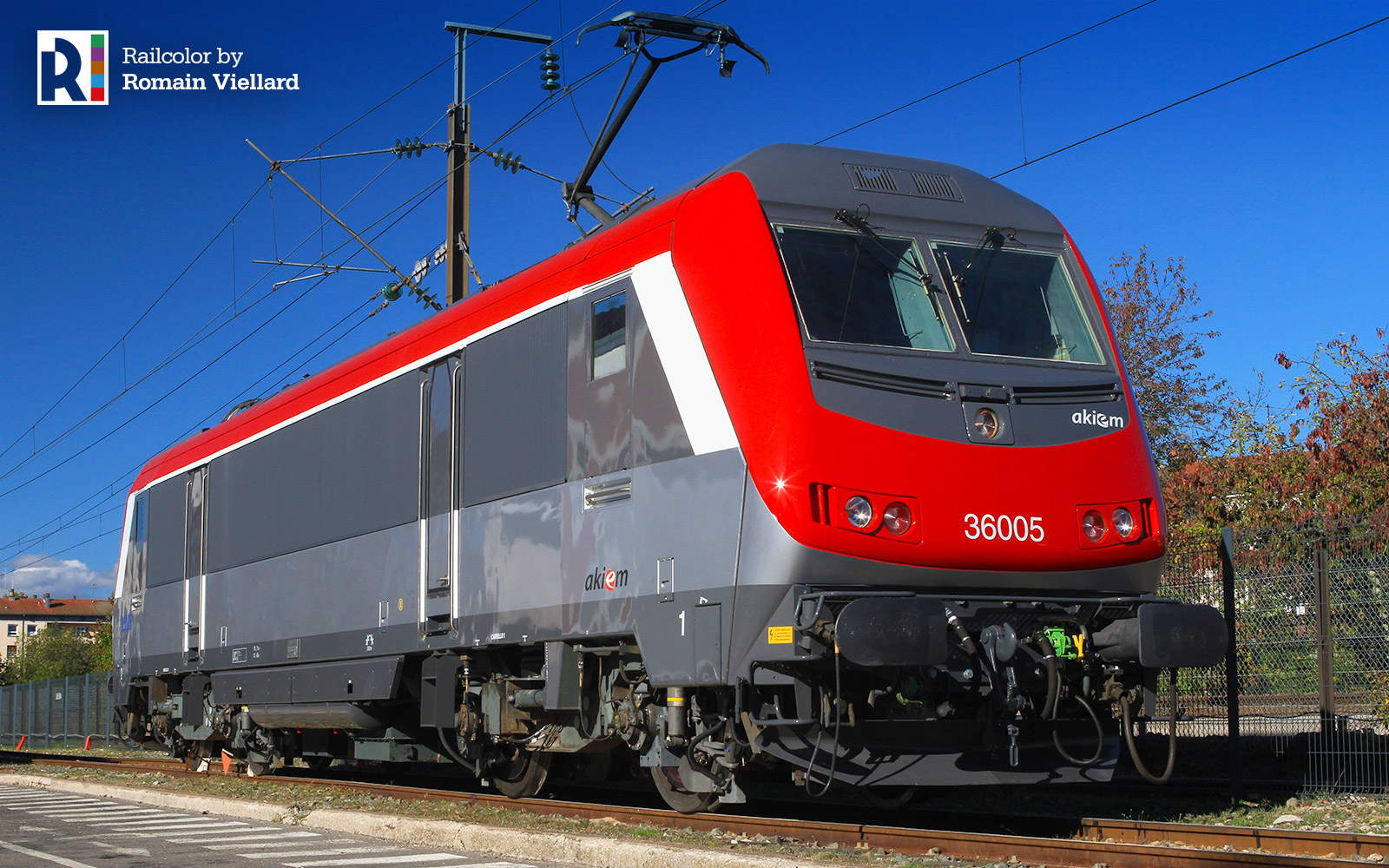 Railcolor: The first contract from 2016 covers the overhaul and upgrade of locomotive no. 36001-36006 and 36008. The second contract from 2017, worth € 20 million, is for all other locomotives of this type in the fleet of Akiem; 36007, 36009-36030. All overhauled BB 36000s are scheduled to be delivered to Akiem by 2024 at the latest.
Interesting is that Akiem wants to deploy the BB 36000s in France as well as in the France-Italy and central European corridors. The 36005 in the title picture is the first locomotive on which the mid-life overhaul has been completed. Akiem choose to repaint the locomotive in its original red, white and silver livery.
Locomotive nos. 36031 – 36060 (now renumbered as 36300) are property of the French railways (except for 36339 and 36348 which were sold to the Italian railways) and have green painted driver cabs. These are certified for services in France and Italy.
Alstom's complete BB 36000 Fleet list can be found on Railcolor.net
[amazon_link asins='B000VH6H7M,3613714809,B01NCWGKV9,B010E3299C,B06XC2XMXD' template='ProductCarousel' store='railcolorziem-21′ marketplace='DE' link_id='1365b1e7-d4cf-11e7-aad8-0b18d15a39ba']