advertisement

---
Vectron 193 997 has been serving TX Logistik in the original Railpool livery for some time now. The locomotive's exterior recently underwent a complete makeover as the Italian-owned operator decided to adorn it with a white edition of its horse design livery which now says '8,500 horses'.

When it comes to the exterior of its locomotive fleet, TX Logistik makes sure there is a wide variety of choices out there. The latest release has materialised in the form of a light version of the familiar horse livery design: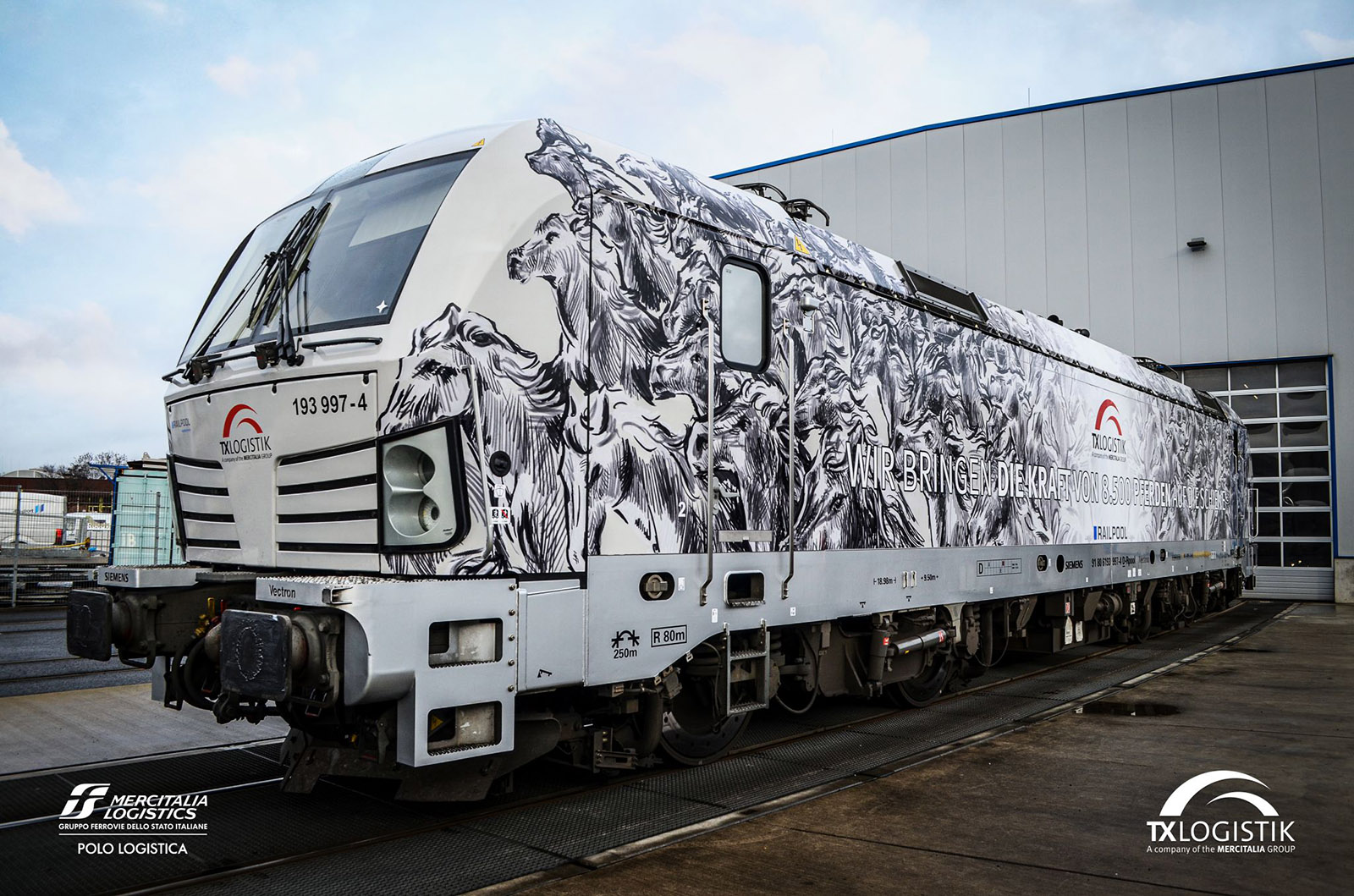 No striking red frame this time as it has remained silver. And a white, instead of a black background for all these horses. But the "Wir bringen die kraft von 8.500 pferden auf die schiene" slogan is still there. Railpool logos have also been added to the loco sides (bigger size) and cab ends (smaller size).
About 193 997-4
Model: Vectron AC;
EVN-number: 91 80 6193 997-4 D-RPOOL;
Factory number: 22696;
Year built: 2019;
Country package: B02.
This is the third (Siemens) horse loco of TX Logistik:
MRCE ES64F4-097: got the black design in August 2016, stickers removed in 2021;
MRCE 193 657: got the black design in November 2020, stickers removed in 2022;
Railpool 193 997-4: It got the white design in December 2022.
Less horsepower: There is another difference between the first two and this new livery edition. The locomotive's horsepower has been 'decreased' from 8700 to 8500.
---
Curious about the other two? We've got you covered:
[EU] 8,700 horses of Vectron power in TX Logistik's latest livery [updated]