The future is rail and railways are green. Two Vectrons of TX Logistik's fleet have been recently transformed with a sparkling green livery to remind us about it.
Railcolor News thanks Timo Zimmermann and Marc Britzwein for sharing their pictures.
TX Logistik has selected two Vectron electrics, of two different leasing companies, to bring the green message across; The ecological advantage of railway transportation.
Stay tuned for more updates about the campaign and in the meantime, check out the locomotives which will be starring as "Pure Green Pioneers":
193 281 of ELL
Along with its partners, Vegatrans, Kässbohrer, and Linkin.biz, TX Logistik is now promoting the "Green Deal on Track".
"The future is rail" and "Finding ways… to ZERO Emission logistics" are other messages seen on ELL's>TX Logistik's Vectron 193 281: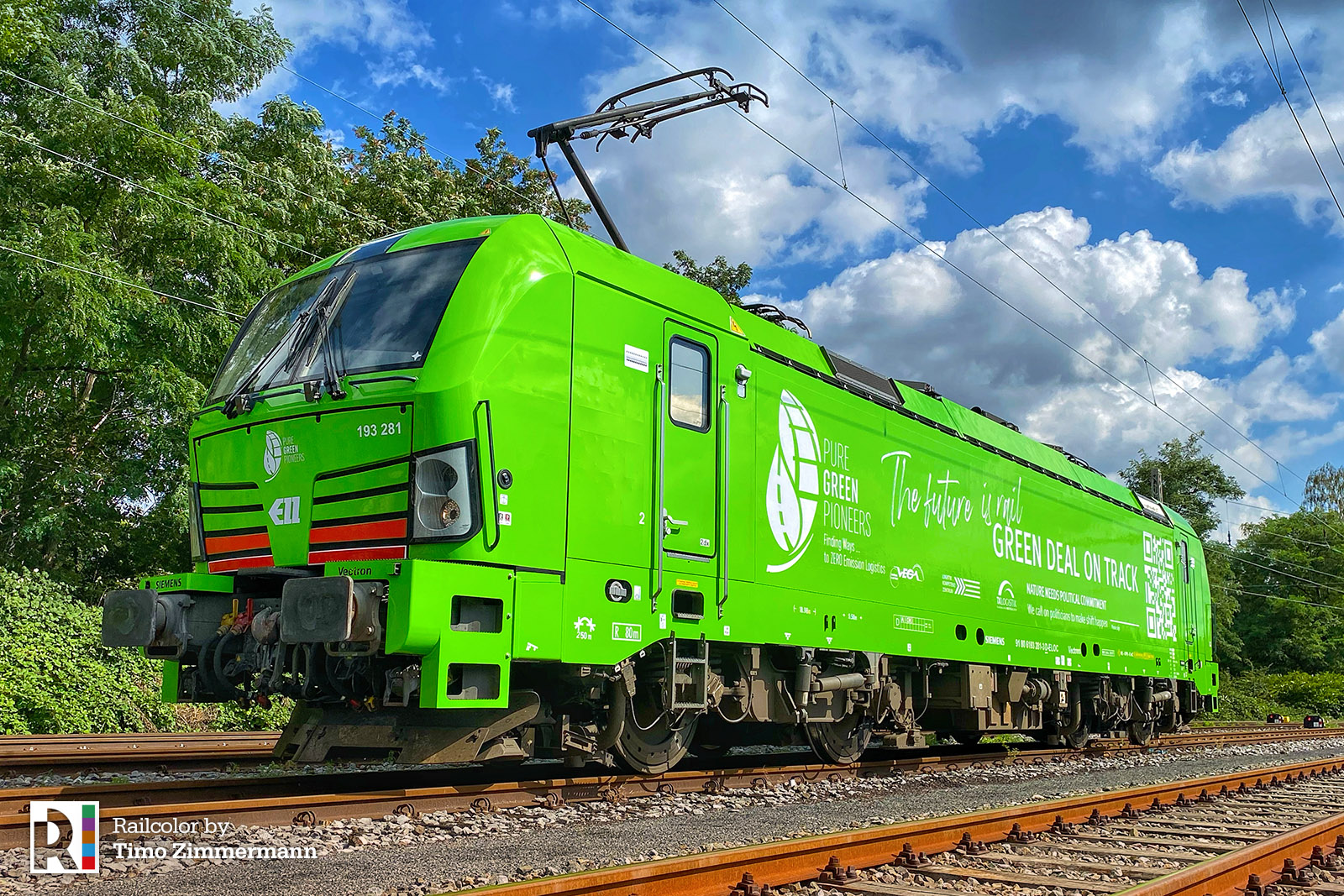 193 996 of Railpool
The second locomotive is owned by Railpool. 996 is also green now, with a dark green Railpool banner. It says (in German) "Ecologic – no feet, no footprint":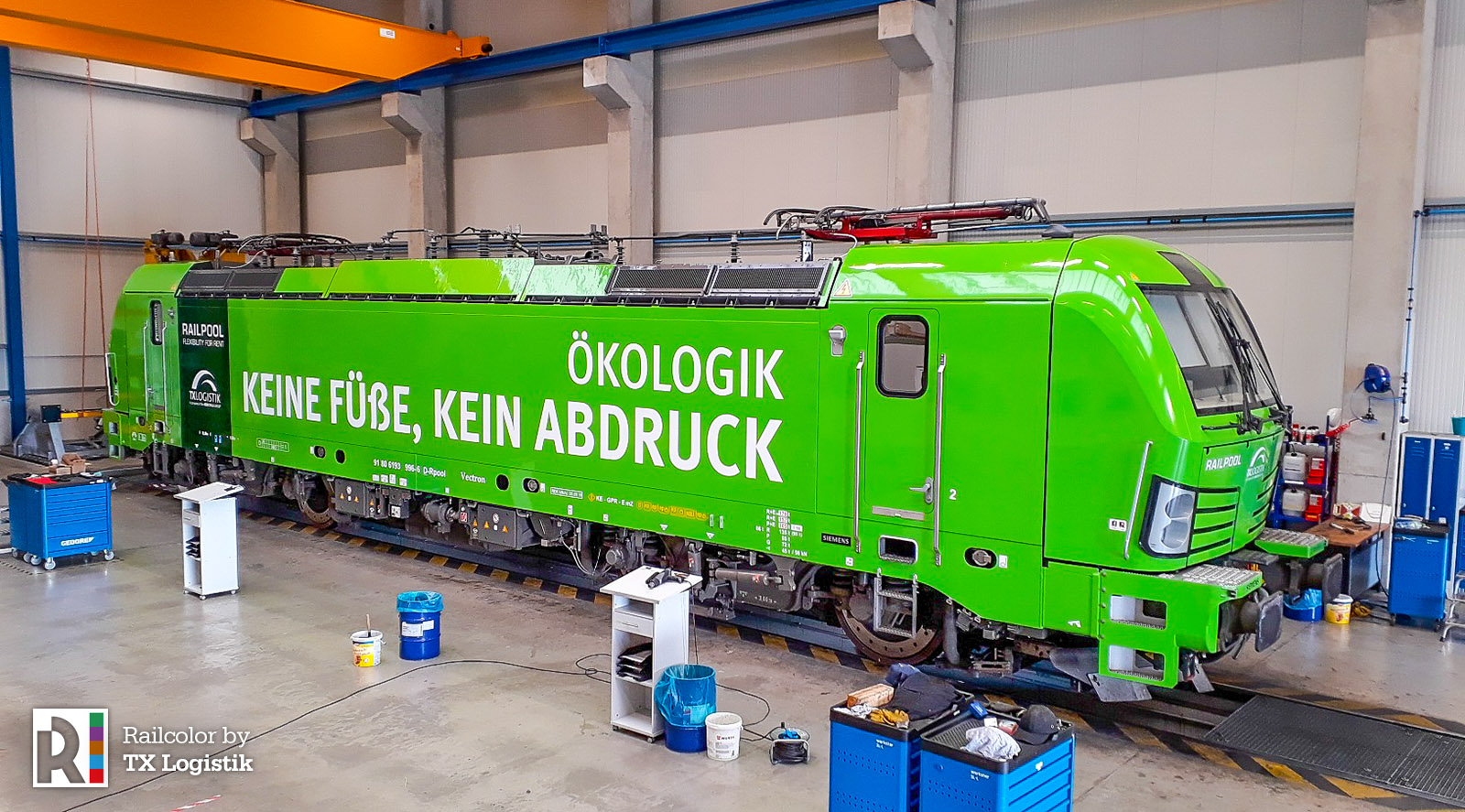 Remarkable: It is impressive that the full-body wrap also covers elements that are hard to wrap, or take a lot of time, such as the fronts of the frame.
On track
Fresh from today, Marc Britzwein managed to capture 193 281 sporting the new outfit, seen with freight service 43101 from Wanne-Eickel (DE) to Verona (IT) on 24.08.2020 near Brannenburg (DE):