advertisement

---
Railpool's new batch of Vectrons is rapidly being delivered to customers left and right. KombiRail Europe is one of the latest customers receiving new deliveries, bringing their total number of Vectrons to two. 
KombiRail Europe received its first Vectron in May 2023 after years of solely using TRAXX locomotives. Numbered 6193 106, a colourful livery was applied, celebrating the company's 15th anniversary. 
The second locomotive, 6193 128, also received a brand new livery that differs from the previous one. It features a bright green map of Europe featuring KombiRail's routes.
About 6193 128
Model:

 Vectron MS;

EVN: 

91 80 6193 128-6 D-Rpool;

Works number:

 23332 / Vectron 1334;

Year built: 2023;

Country package: 

A22

.
On 09.09.2023, Stef Blaas caught the newly delivered Railpool 6193 128 together with 6193 106, hauling a special train through the Netherlands consisting of historical Rheingold coaches: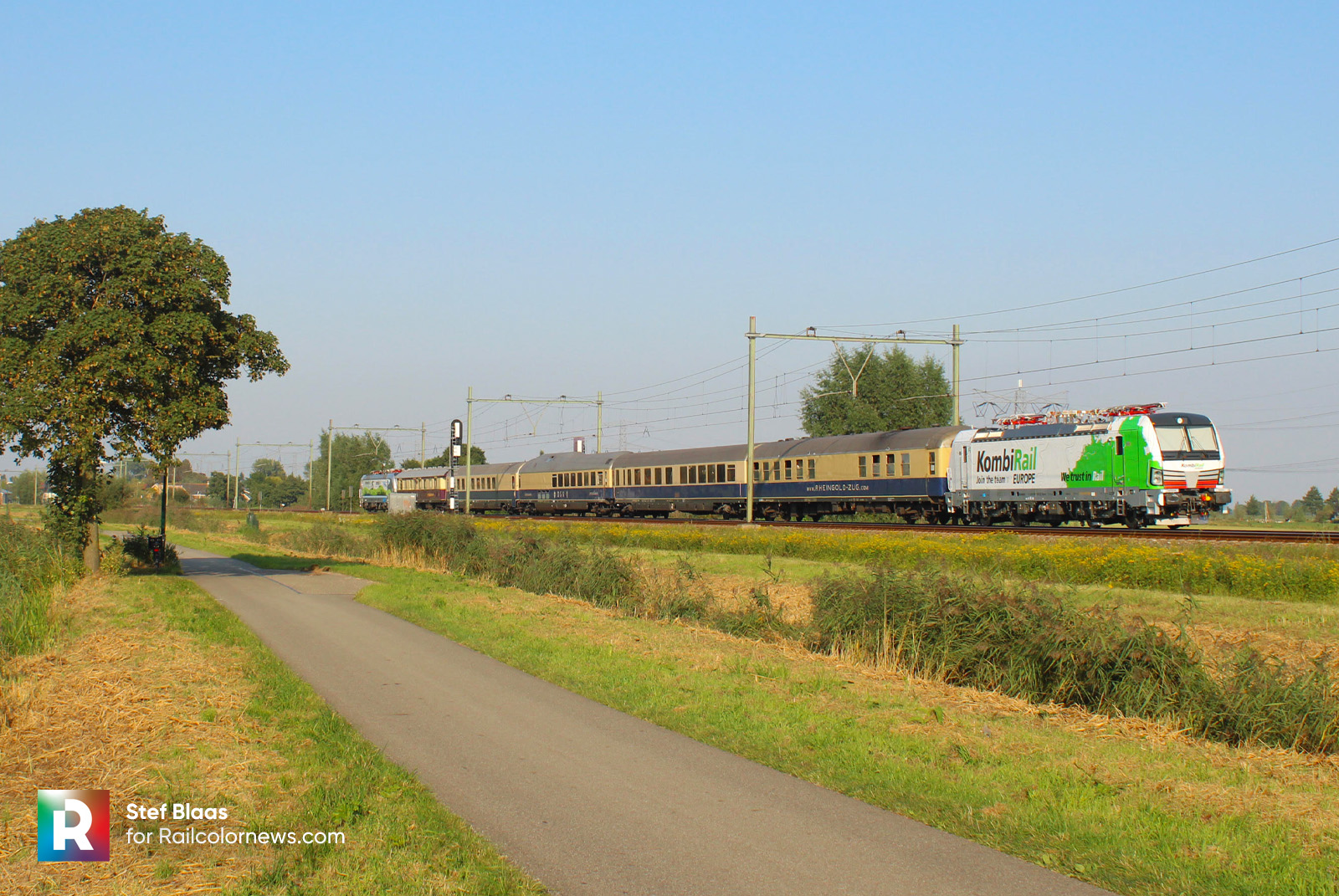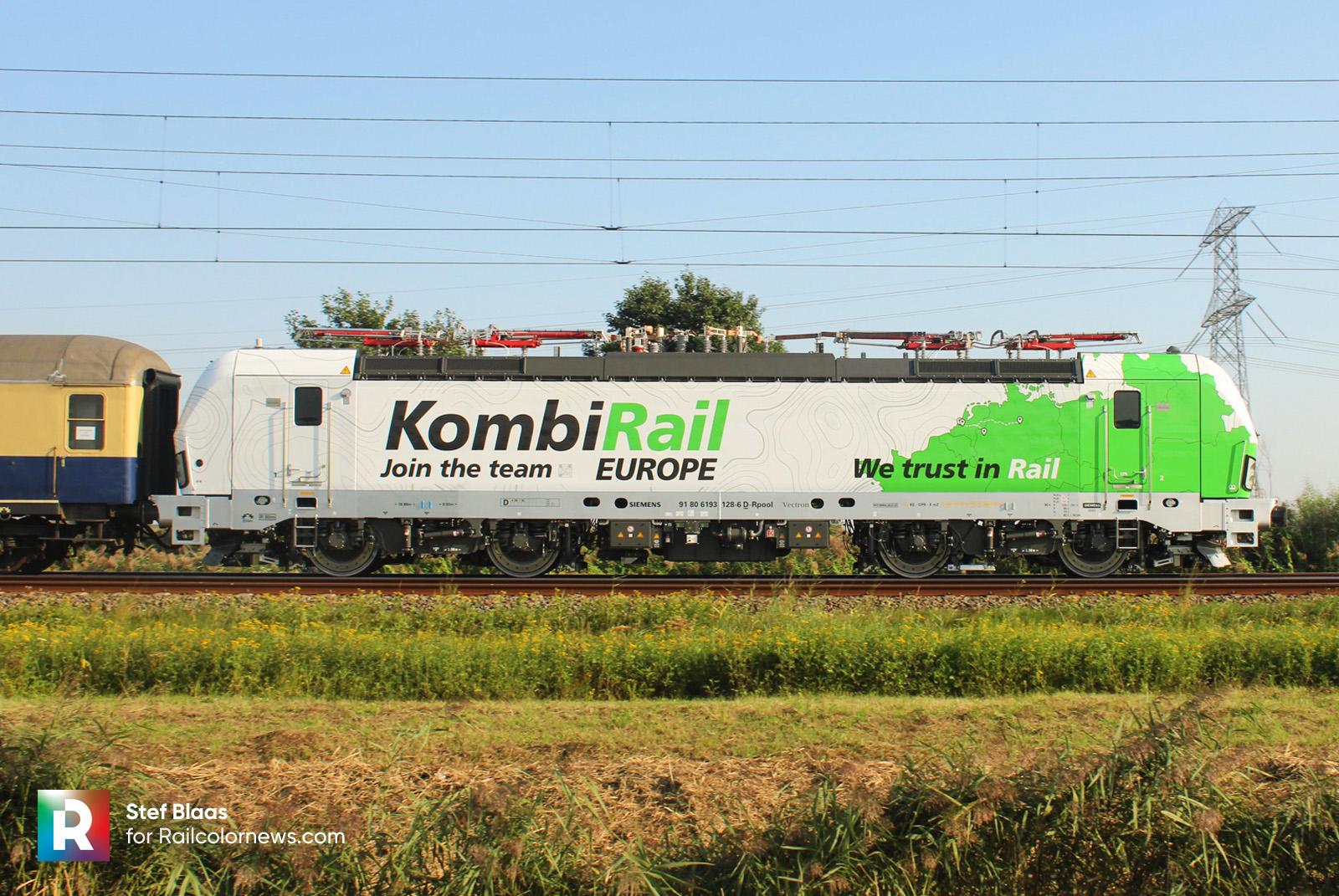 Steven Oskam caught 6193 128 in commercial service near Willemsdorp (NL) :