Another Railpool Vectron from the latest series got a specific design: TankMatch Rail is the name of the company that is being promoted on 193 994's sides.
We thank Ronny Kunert for sharing his pictures with us. On 13.01.2020 he captured the locomotive during the night at Rangierbahnhof Duisburg Ruhrort-Hafen (DE):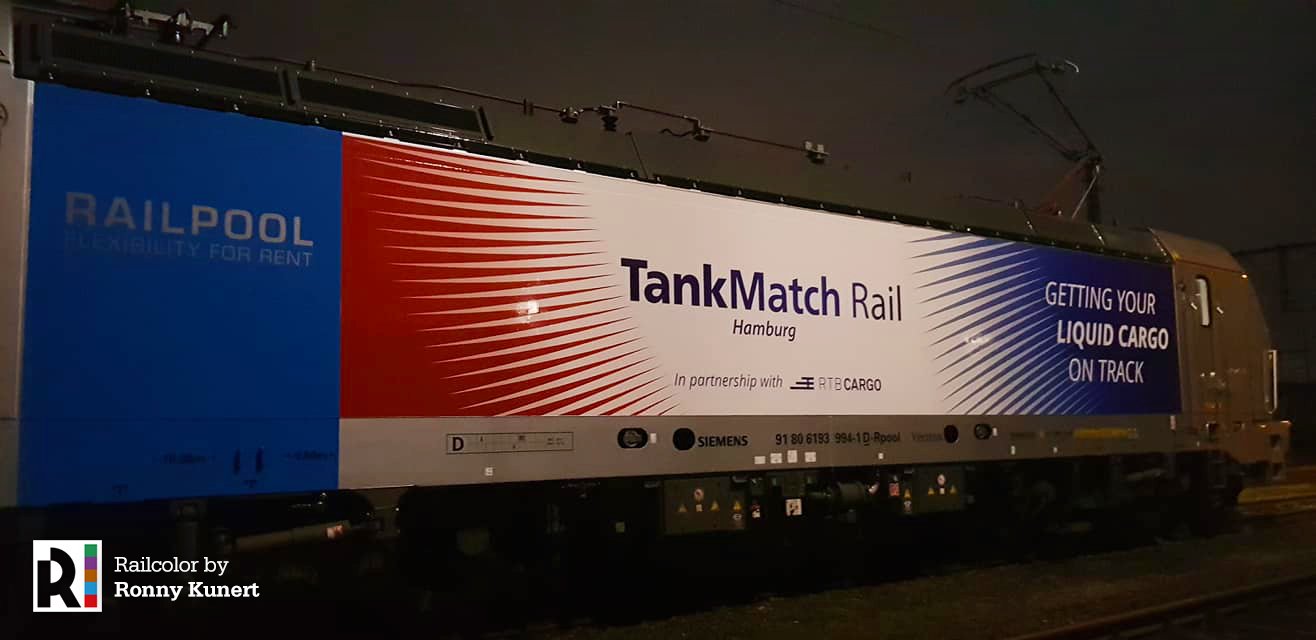 The side sticker features TankMatch Rail's own corporate design, The slogan, "Getting your liquid cargo on track", already hints what type of freights we can expect to see the locomotive pulling. There is also a subtitle that mentions a partnership with RTB Cargo, which in fact is the company the locomotive has been hired to since August 2019.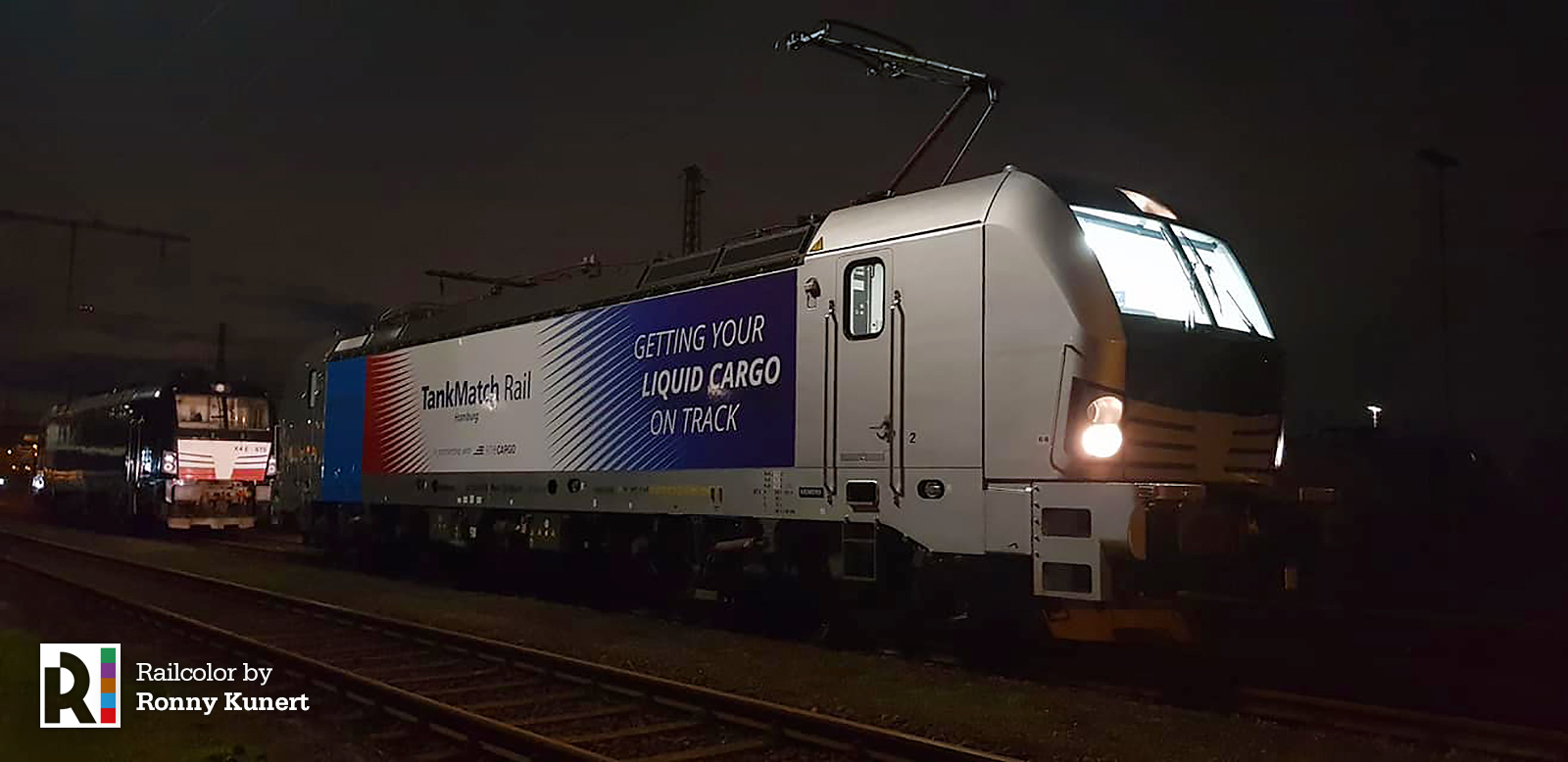 About Vectron 193 994
We bring you brief information about the locomotive:
Type: Vectron AC / 6.4 MW;
Manufacture year: 2019;
Country package: B16 (D/A/H/RO);
NVR: 91 80 6193 994-1 D-Rpool.
About TankMatch Rail
Specializing in the organization of block train operations in Germany and Europe, TankMatch Rail is an independent freight forwarding company within the TankMatch group and a 100% subsidiary of the TankMatch Holding B.V. Its expertise focuses on the transportation of dangerous goods and biofuels by rail, assisting clients from the mineral oil industry, chemical industry, and the renewable energies sector.