The article was first published on 05.10.2022 and updated on 13.10.2022.
advertisement

---
The jubilee locomotive from the Munich Allach plant of Siemens got a small addition to its design made by the RailcoloOnTrack duo.
Siemens Vectron 6193 094 was the star of a celebration when it rolled out of the Munich plant as the 23,000th locomotive manufactured there. Yet, it was not made for parades but for pulling heavy freight trains. Railpool, the locomotive owner, leased it to RTB Cargo which added its logos to the front of the unique design and put it straight to operations.
Peter Franssen captured this locomotive pulling a Trieste to Krefeld shuttle near Feldkirchen on 22.09.2022: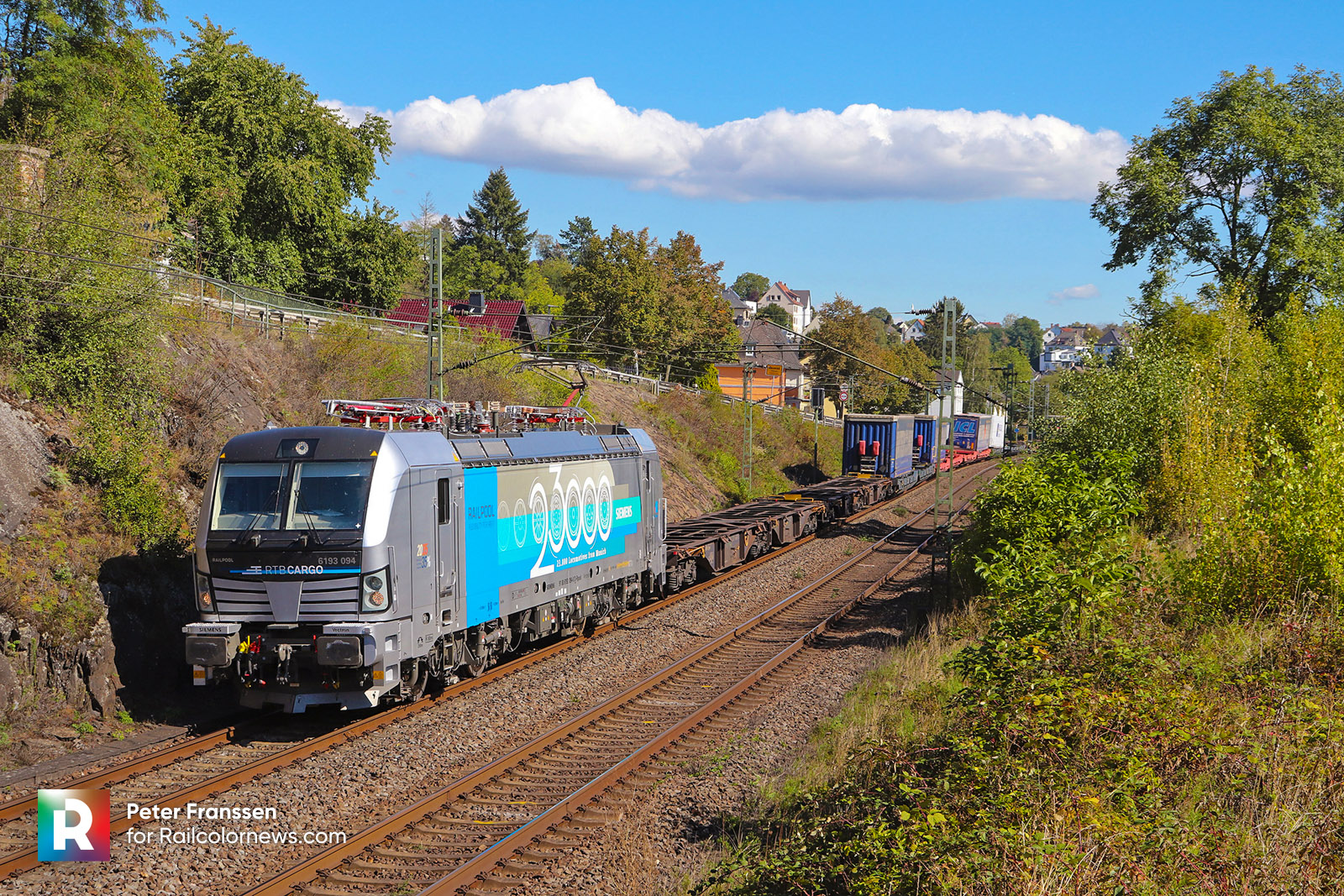 Have a nice picture yourself of this special loco? Let us know and we will be happy to feature it in this article.
Update 13.10.2022:
Silver meets silver! A great picture came from Hungary where the locomotive pulled a train of silver tanks cars recently: