First there was a MRCE 'Taurus'. Then came the Hectorrail 242 that sported Flixtrain logos for a while. Recently two Vectron locos got a full green make-over. Both locomotives come from Railpool, some differences between them can be easily observed:
We thank Henk Zwoferink Fotografie, Martin Morkowsky and Stephan Gutsmiedl for sharing their pictures with us. This article was first published on 14.03.2019 – and updated on 15.03.2019 (more pictures added). Have one yourself? Send it over via our new submission form and we'll be happy to add it to the article.

Railpool > BTE  193 813
The first one to appear was 193 813 – Having a white base color and a dark grey frame – the bright Flixtrain green is being combined with white cab areas around the front window.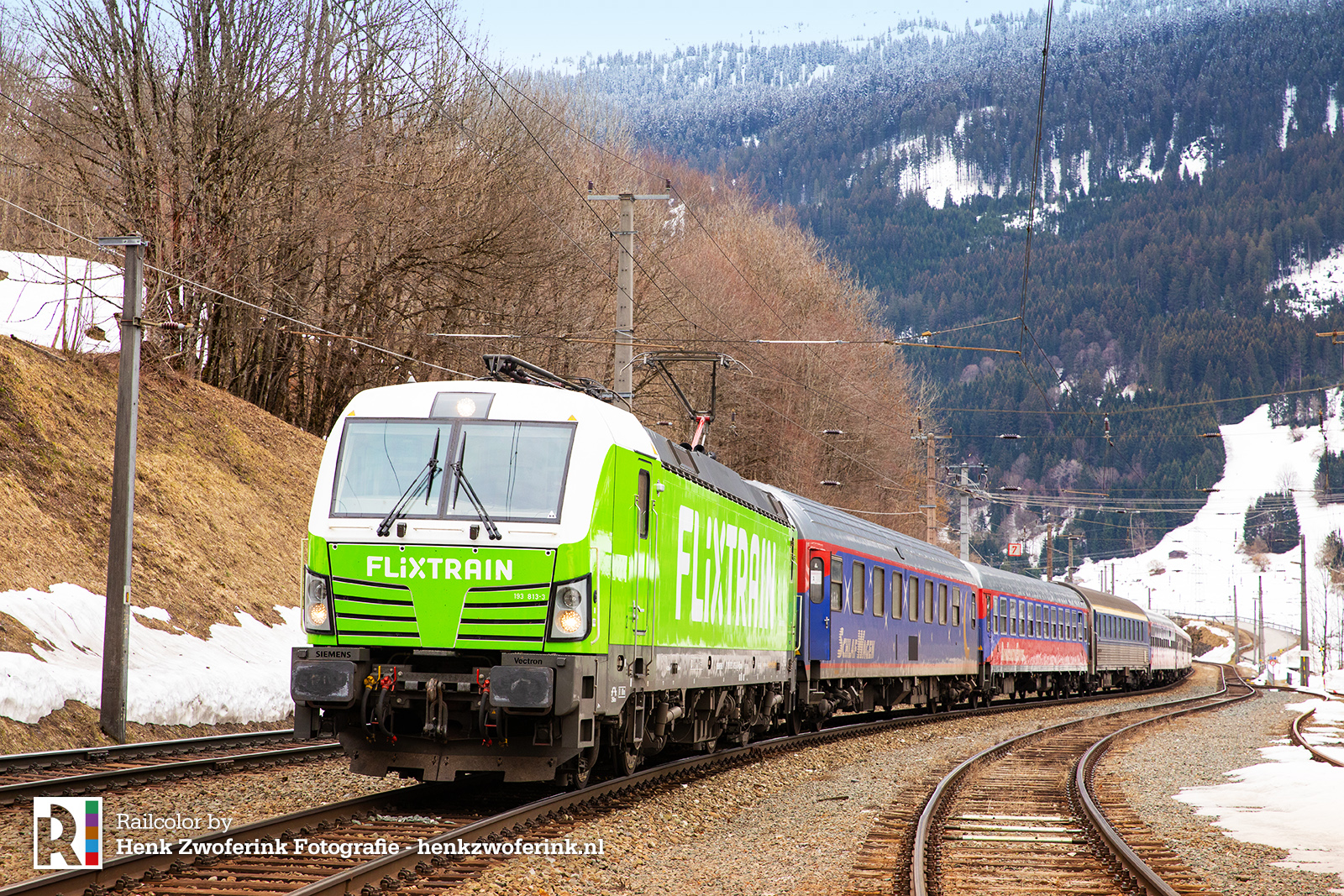 Railpool > Flixtrain 193 827
193 827 is a different story. Previous to its re-branding, the locomotive had the Railpool stock livery. Here, we have silver and black cabin areas, and a silver frame. The Railpool 'blue ribbon' is still showing on the frame: