Next week, FlixTrain will start. In cooperation with RDC Deutschland and BahnTouristikExpress (BTE), FlixMobility will re-instate the Köln – Hamburg express, an alternative for Deutsche Bahn's long-distance trains on this route.
BTE coaches get a green/orange livery and we can already show you the locomotive that will start its 'green' duties next week: It is MRCE ES 64 U2-005 in new full livery. Martin Voigt was able to record the locomotive this afternoon:
By the way: Tomorrow the locomotive will be used to pull Alpen Express no. 13487 starting at Köln-West to Bludenz via the SFS to Nürnberg and Kufstein (and back). This train will start at Leiden in the Netherlands.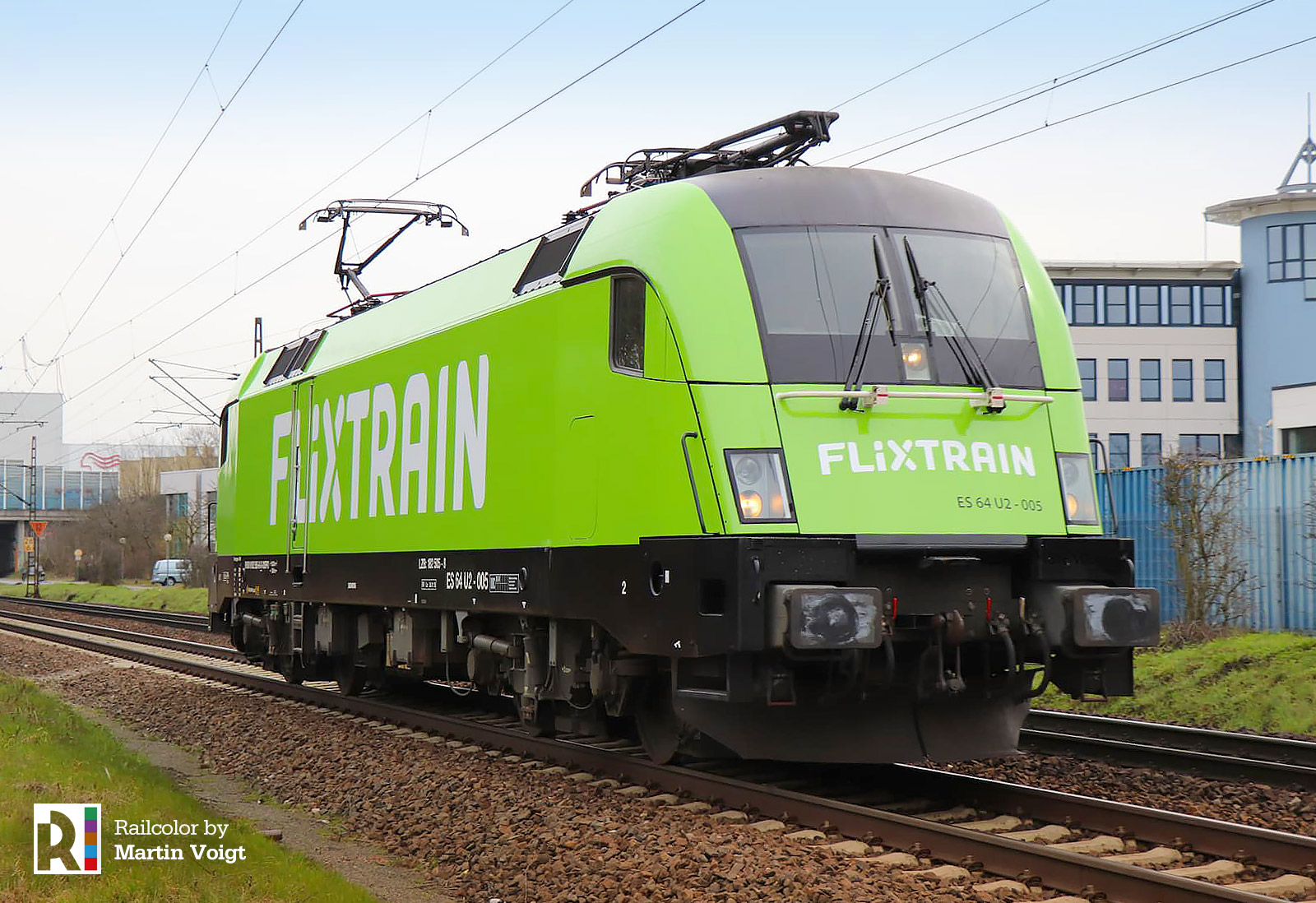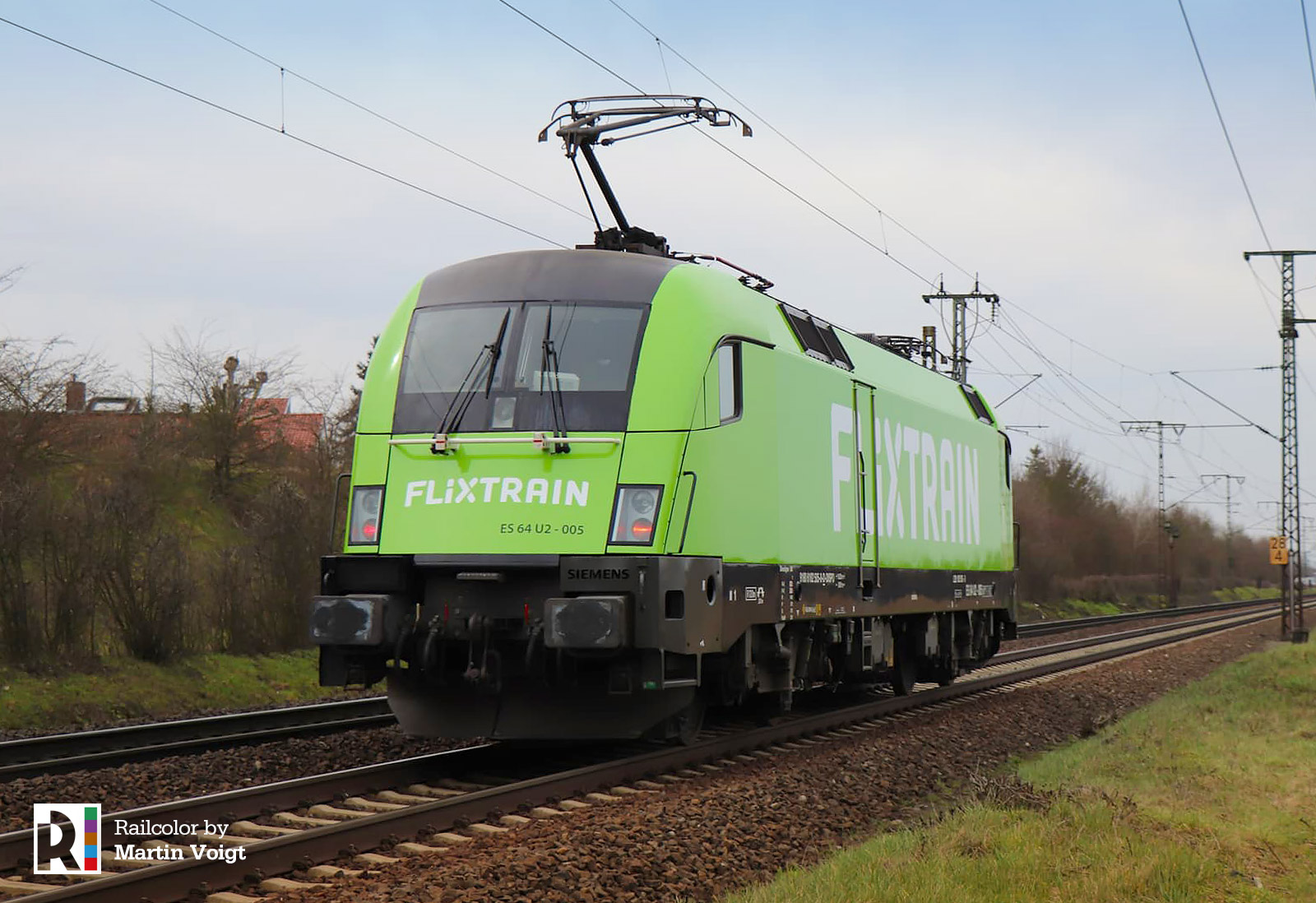 Update 17.03.2018 – with the Alpen Express